Fun Friday Post!
This delightful and highly relatable story is courtesy of Kim Tackett, first time Guest Adventurer and blogger extraordinaire. Kim is also a marketing consultant at Tackett+Barbaria.  She is powered by coffee, new projects, travels, and her family, which includes her husband Steve, and her two fiercely independent daughters (ages 26 and 20).
Once I read this clever story on her blog fifty fifty vision, I knew all of you would enjoy it as much as I did!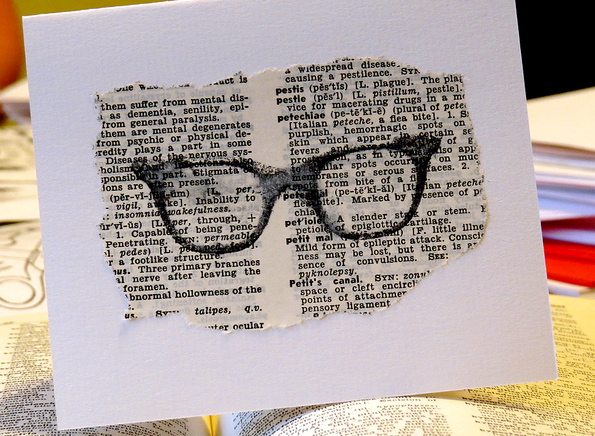 A few years ago my eye doctor suggested I was ready for bifocals. Of course, I didn't believe him. His response was,"One day you're getting glasses to read, and the next year you'll need them to eat."
Ouch.
He knew what he was dealing with, so he referred to them as  progressive lenses, the kind where the close up and far away views are blended. He convinced me that I should get used to the back and forth before I really needed them, suggesting I could train both my eyes and my brain to read around the blur. I like to imagine myself as progressive, so I gave in.
Those bifocals are my old lady glasses and I never wear them. It's a lot of work, adjusting to that space between close up and far away. And the blur in between? Well, that was actually painful. Plus, I looked like my grandmother. She was beautiful, but she was 93, and I am not there yet.
I wear glasses, just not all the time. I own six pairs of reading glasses (very cool ones, in every color), stashed wherever I might need them. They're required for close up, but I don't need them for distance. At least I don't think I do. My family disagrees, because I refuse to wear glasses when I shop, misread $40.00 items as $4.00, and then purchase out of embarrassment (and it's happened more than once). They bought me a new iPhone, because they thought texting all the time would remind me that good vision is a thing. What, you can't interpret "pihkks pu mklli okk wyyyy hmeo"?
I suspect there is a metaphor hiding in my glasses. The bifocals, the progressive lenses, those multi-taskers known as transitional lenses. The  assistance I refuse to accept. Fifty-six, with the curiosity to look closer, and the patience to scan the long view. And, though sometimes painful, navigating the blur in between. They are a little annoying, and not always cute, but the clarity is almost always helpful. Proof that I am indeed older, and more than halfway to Grandma Jessie's 93.
That's me, squinting as I adjust.  
P.S. The card above was made by my super talented and fantastic friend, Monica Lee of Artful Recrafter.
One more thing:
In addition to her fifty fifty vision blog, Kim (the ambitious one) also has a personal blog at Tour of No Regrets.