An Empty Nester Getaway to Phoenix
Looking for sweet relief from the struggles of winter? A quick getaway to Phoenix, Arizona might be just what the doctor ordered. Are you contemplating a seasonal escape, sick of cold temps and wet Sundays? Do dreams of a round of golf on a pristine course surrounded by happy cacti, as far as you can see, sound amazing?
You get the idea. This post is the second in a series of collaborations with my friends at Hotels.com. It is fun to re-focus on destinations that may or may not get a lot of love from travel experts. I am thrilled to offer you a spark of an idea, an inspiration or a reminder of a city you haven't visited in a while. A trip to Arizona is on our schedule for next month! More on that in a minute.
Desert Delights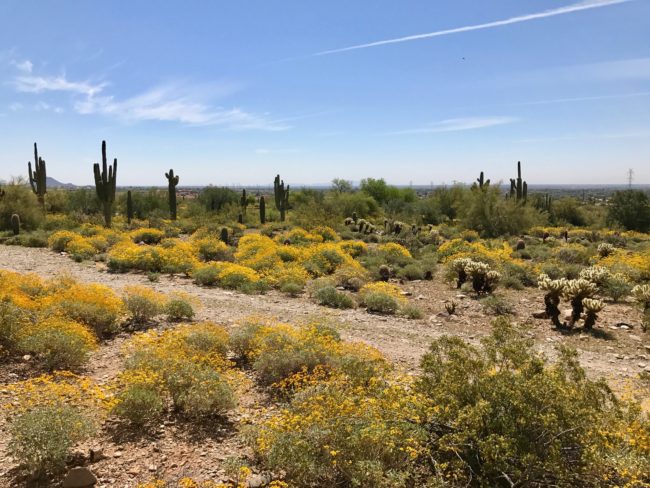 A desert sunset can be beautifully intense, painted with ombre shades of red and yellow, the air is clean and fresh and life is a little slower. In the Spring, wildflowers are abundant. Craig and I love to travel to Phoenix as well as the close-by neighbor Scottsdale. Winter is especially appealing in Phoenix, the summers can be temperature challenging, but great A/C and a refreshing swimming pool will always rescue us!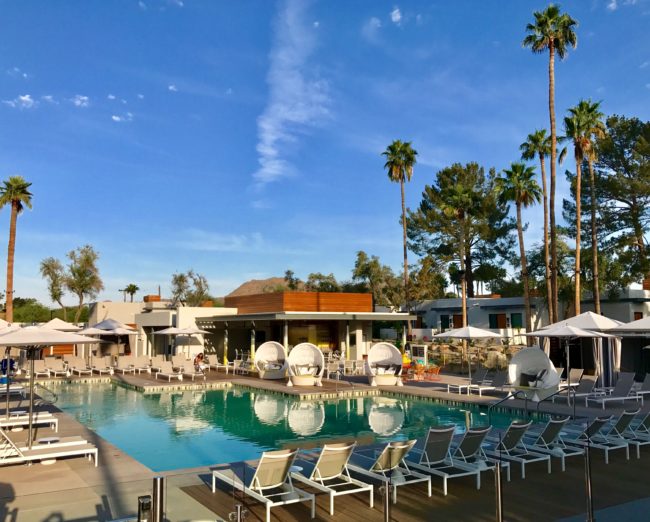 The restaurant scene is flourishing and the number of fantastic accommodations almost makes it a challenge to choose. What we have found is that if you are looking for a luxury spa resort you can find it, if you want a funky, renovated motel with authentic décor you can discover that as well.
This leisure destination makes it easy to explore hiking the Camelback Mountains, taking long bike rides, improving your tennis game, or spending time just sitting by the pool. Sky Harbor Airport is super close and allows anyone from around the world to easily catch a flight.
A Foodie Hot Spot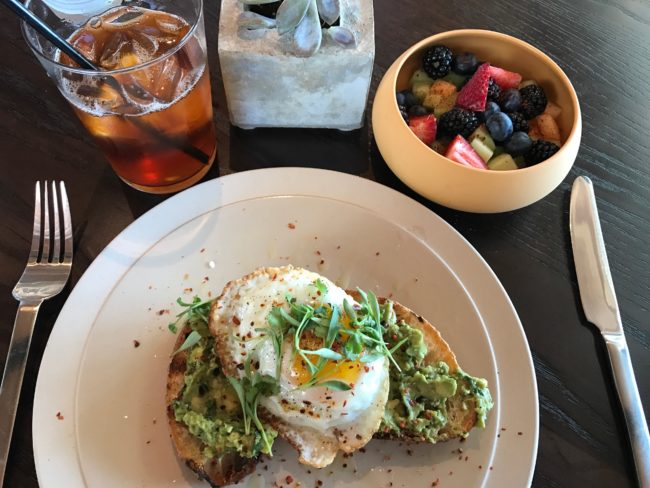 Culinary travel is red hot and a getaway to Phoenix would offer you a myriad of choices. Lucky us! Farm to table, locally sourced, clever, creative and inspiring cuisine bursting with Southwest flavors is high on our list. We check out which chefs have been nominated for top culinary awards and Top Ten lists from several sources. Make sure the recommendations are not just paid advertisements, but from media authorities, you can trust. Check out blogs with posts about Arizona and Phoenix getaways to assist you in making a restaurant reservation decision.
Spring Baseball in Phoenix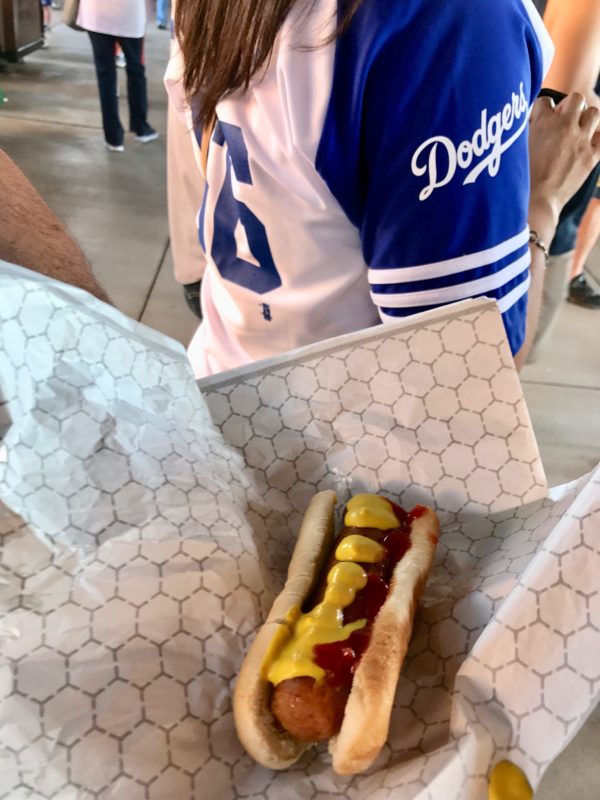 The Cactus League consists of 21 Major League Baseball teams who play for the entire month of March all over the Phoenix metropolitan area. Enjoying a local game is a blast and you can buy your tickets in advance. As you look for your seats, make sure you check the shade pattern of the stadium. There is nothing worse than sitting through a game with the sun directly in your face. We learned that the hard way!
Our Dodger Weekend Getaway to Phoenix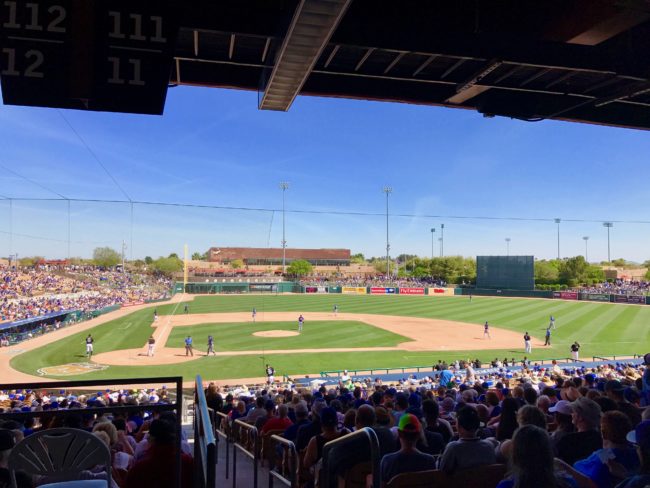 We bleed Dodger Blue in our house and every couple of years we plan a weekend in the Phoenix area to watch our beloved team. The stadiums are so nice, super fun and easy to find. If you plan correctly, buy the tickets, arrange your flights and plan for accommodations, your desert vacation will revive your dreary winter spirit. However, remember this desert destination can be enjoyed every month of the year too!
---
Pin for Pinterest