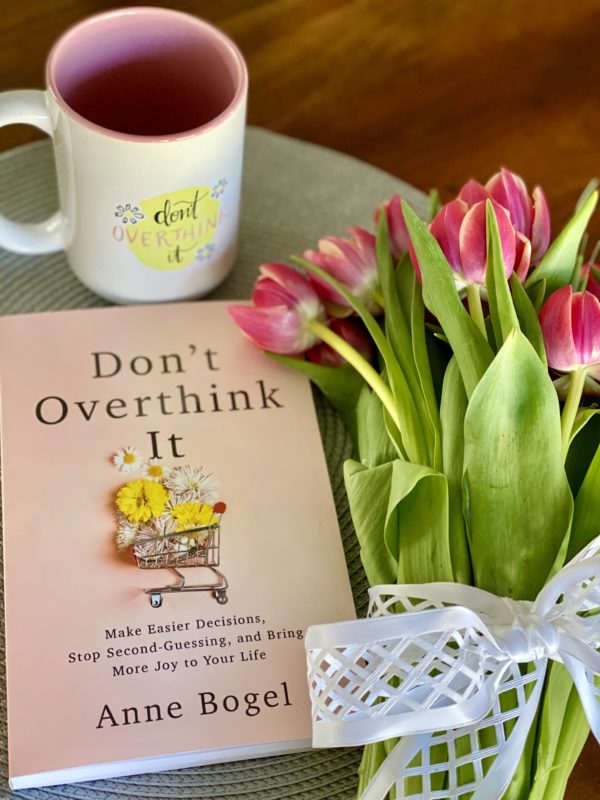 Check out this thought-provoking new book called Don't Overthink It
Are you looking for illuminating practical suggestions to take your everyday life to a new level? Does facing annoying personal habits sound daunting? This book will help smooth out the wrinkles in your decision strategies and most certainly put a smile on your face.
Reading is a huge passion of mine and almost borders on obsession. I can never be reading a book without several more in line for my next read. My TBR (to be read) list is long, and I often read two (sometimes three) books at once. To be clear, one could be a novel, another personal development, and a third is likely a memoir about a chef. It depends upon my mood and the amount of time I have to read at the moment. 
I am a member of an online book club and called Modern Mrs Darcy and I am also a devoted listener to the podcast What Should I Read Next. Both of these bookish delights were created by Anne Bogel. Anne and I have similar interests and her blog posts always resonate with me. She started her blog Modern Mrs. Darcy back in 2011, a few years before I started Adventures of Empty Nesters. She now will begin a nationwide book tour for her third book, Don't Overthink It. I am incredibly proud and excited to have volunteered to be a part of her book launch.
What is a book launch? 
A book launch is a grassroots effort to spread the word and share the love about a new book. Besides using my blog as a platform for supporting this wonderful book, I will share Don't Overthink It on all of my social media channels and with friends and family. Women supporting other women is always the best thing to do and I am pleased to participate. 
The Book Called Don't Overthink It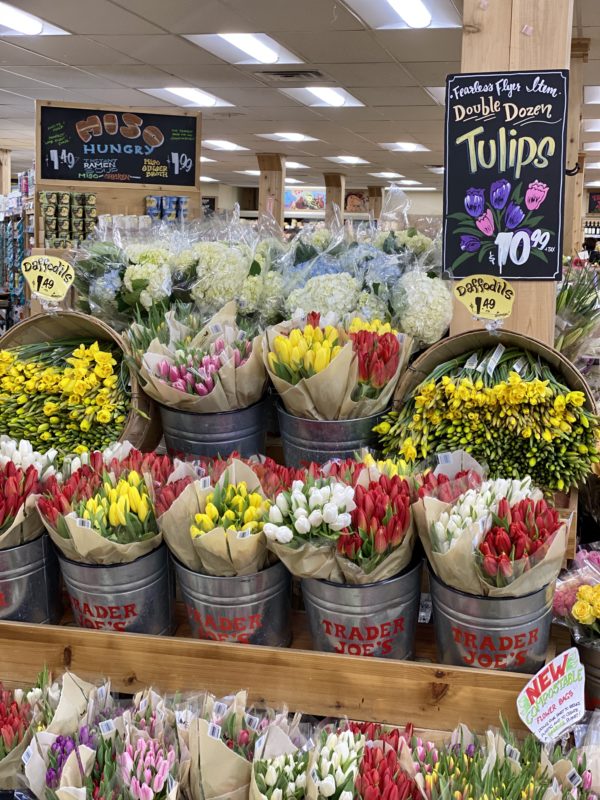 Until I read this book I could have been the President of The Overthinkers Club. With certain topics, I could flip flop a lot and many of the chapters in the book felt like they could have been written just for me. Anne writes like she is sitting across the café table from me as we enjoy a cup of tea. After reading it I felt a shift in the way I contemplate decisions as well as an overarching need to spend more time on this subject of overthinking.
I'm not a book reviewer but I know what touches my heart and what I enjoy. Looking for more ways to connect with others can always start with a book title. What have you been reading lately? Books are my joy, my connection to beautiful words and absolutely necessary to keep me happy! 
Don't Overthink It made me laugh and ponder my thought process page after page. I have found a lovely book to share with my friends, family and all of you. I am always thrilled when someone I trust suggests a new book title. Aren't you?
I hope you will buy this engaging page-turner and share it with all of the special people in your life! 
If you click on my Amazon List ==> HERE you will find Anne's book, Don't Overthink It at the very top! As an Amazon Affiliate, I earn a small commission through sales on my link.
Let me know what you
 think
once you have read this delightful book!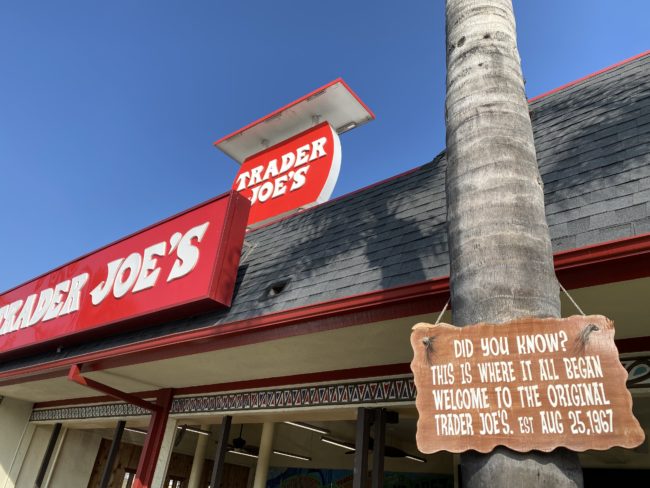 More posts about books!
Books and Travel, Travel and Books
Portland's Powell's Books – The Largest & Best Bookstore Ever!
---
Pin for Pinterest