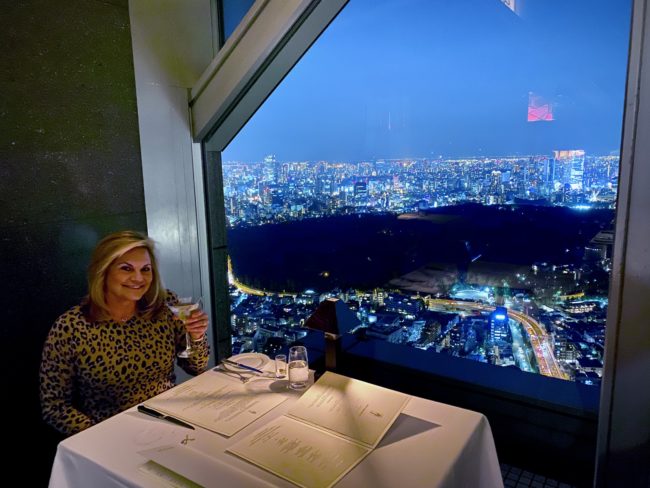 The recent celebration of the Academy Awards prompted me to share this special story of my spectacular stay at Park Hyatt Tokyo and how a movie influenced my experience.
A movie that sparked a dream
17 years ago, back when I was not a travel writer or even much of a traveler, I saw a film that captivated me. Lost in Translation was a film with an Oscar-winning screenplay starring comedian Bill Murray and Scarlett Johansson, a fantastic rising star. A large part of the movie essentially took place in an impressive, upscale, chic, I had never seen anything like this hotel in Tokyo, Japan called Park Hyatt Tokyo.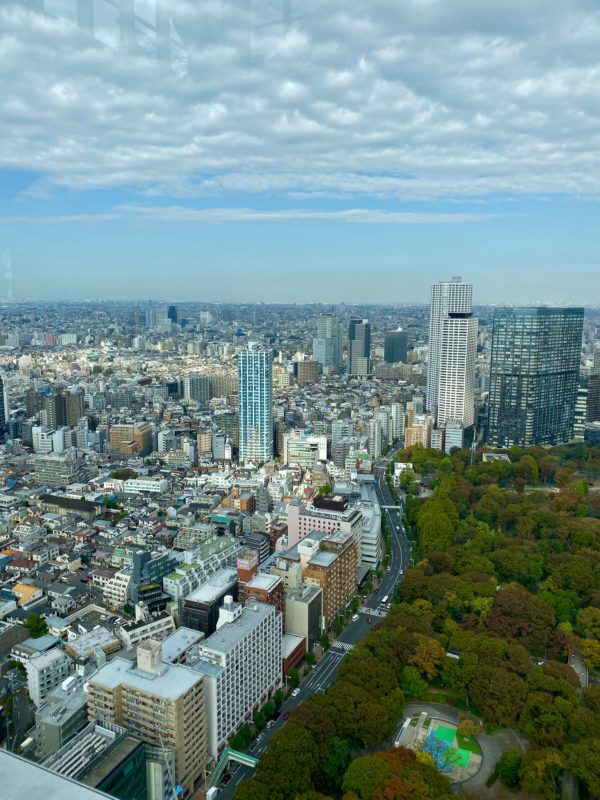 I was enchanted by the dazzling city views out the hotel's high rise windows. The elegant interior design and chic cocktail bar were total fantasy to me. Travel to Japan just wasn't that common in my circle and this fact made the movie seem even more exciting and mysterious.
Back then, I truly never dreamed I would ever see and certainly never stay at a hotel like Park Hyatt Tokyo. I was a suburban mom with a limited budget, a packed schedule and busy children where this type of travel was not a realistic endeavor. Travel here was just too far out of my realm of thinking.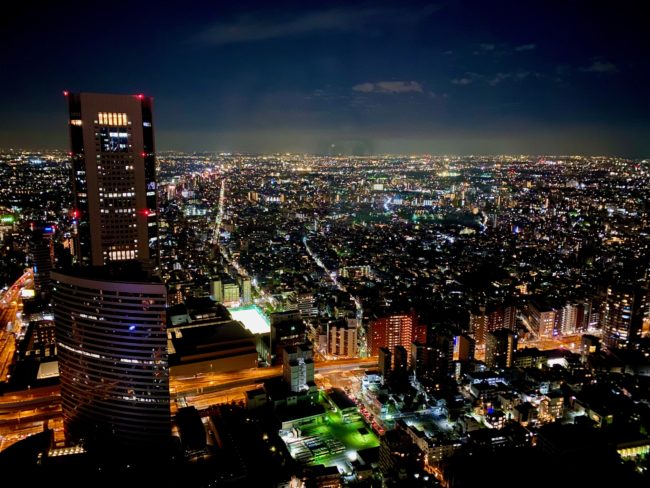 My travel life today
Fast forward many years, with my kids all grown, I am enjoying a fulfilling career in travel writing. An opportunity to cap off a work trip where I was touring through Japan by rail, allowed me time to stay longer and make a reservation! Are you kidding me?
Just a year or so before, I traveled to Japan for the first time as a brand ambassador. I was introduced to this extraordinary country while on the Cultural Treasures of Japan tour with Collette Travel. The unique sites coupled with brand new adventures I never knew existed, created a huge fan. I was smitten and adored eating the fine, fresh sushi and was captivated by ancient architecture that sits right in between the prolific city of skyscrapers. Mesmerized by the magnificent landscape, bustling cities and incredible local hospitality, Japan was my new favorite destination.
Where the dream comes true
So when I was invited by two Japanese travel companies, Keihan and Odakyu, to return and experience even more of the many wonders of Japan, I jumped at the chance! To read all about this trip you can check out this post and this one!
I used Hyatt points and stayed on the 51st floor of Park Hyatt Tokyo. If you are not earning points and miles to travel, you are missing out. My husband and I stay in Hyatt properties over 130 nights each year and they reward our loyalty with special upgrades.
Come along on my stay at Park Hyatt Tokyo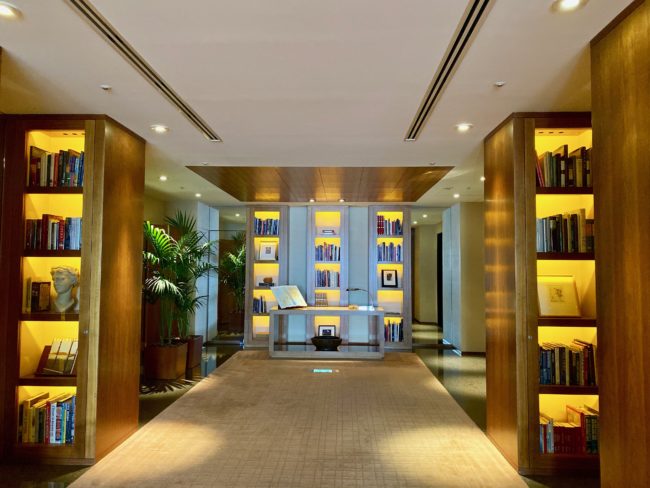 This exceptional hotel is located in the Shinjuku area of Tokyo where the streets are pristine and the public parks are perfectly manicured. Many austere government buildings line the streets nearby and the tower is within walking distance of the spectacular Shinjuku train station. These stations are so well equipped that you could fprobably live there for the rest of your life without needing a thing. They offer everything from American coffee to French pastries, home goods, an array of global restaurants, fashion boutiques and a multitude of other options.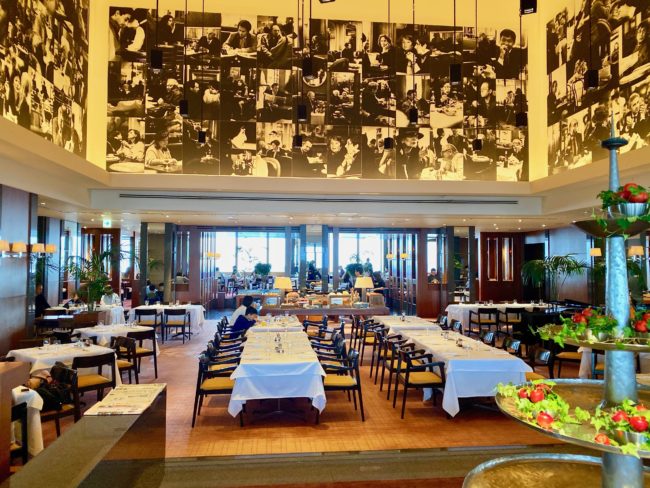 Once I arrived at Park Hyatt Tokyo by taxi, a staff member greeted me at the ground floor door and personally delivered me to the 41st -floor check-in area which looks more like an opulent banking office. And as it turns out I didn't even have to check-in. The greeter just took me directly to my room. Fancy! The hotel occupies 14 floors of the 52-story building and I was upgraded to a deluxe room with a view of Mount Fuji, but on that day the afternoon fog obscured my view so I had no idea she was right there out my window. 
Once settled, three days of total luxury were at my fingertips. My exquisite room sat high in the sky where I could view 180 degrees of the stunning Tokyo skyline and Mount Fuji. Would you like a tour? Check out this video!
More Photos to Enjoy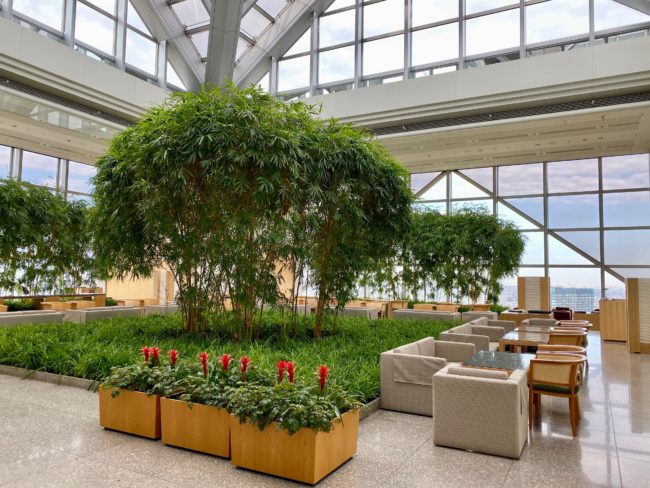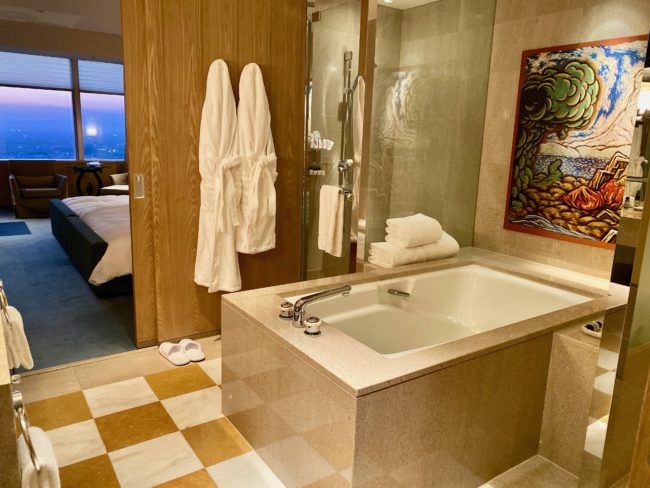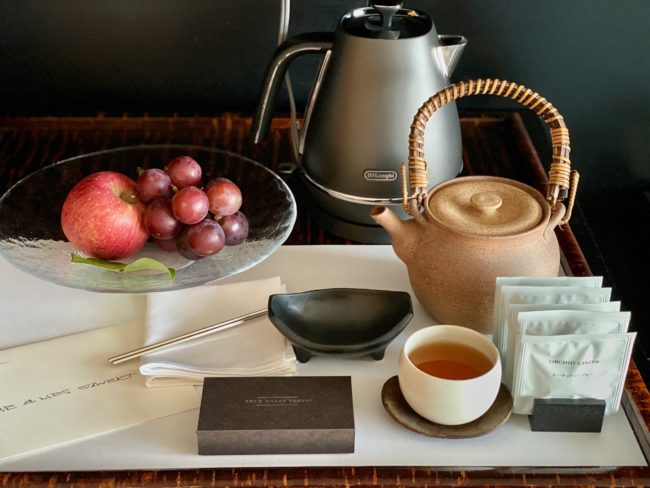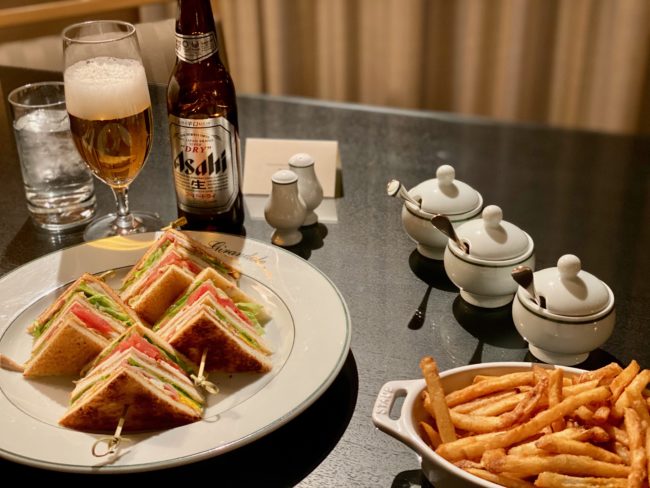 Hotel Extras – Brunch, Bakery & Deli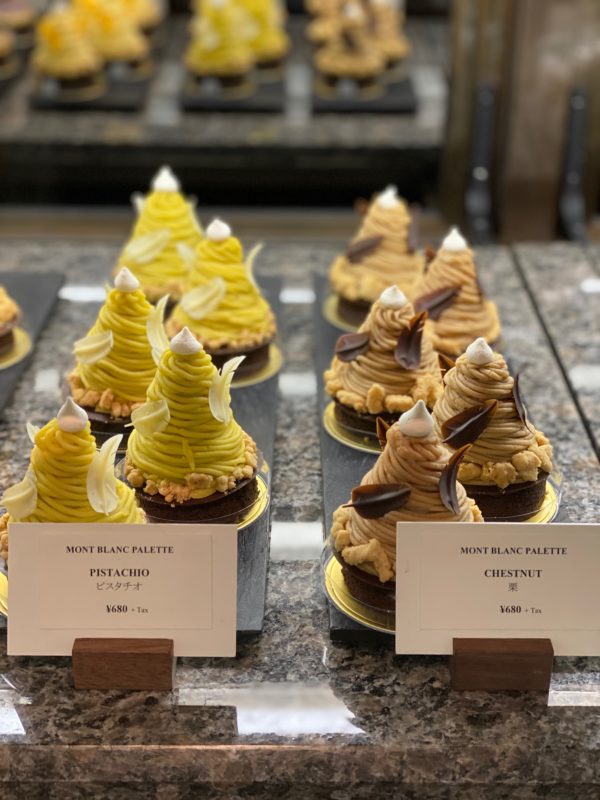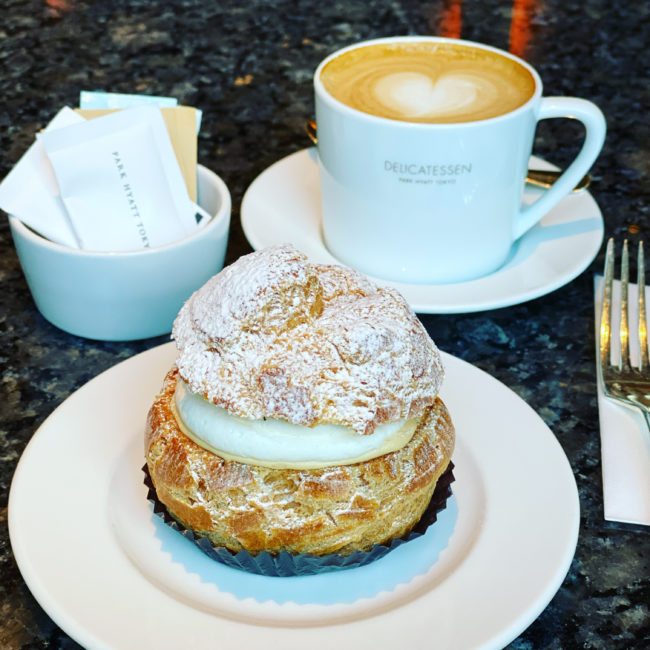 Daily Breakfast/Brunch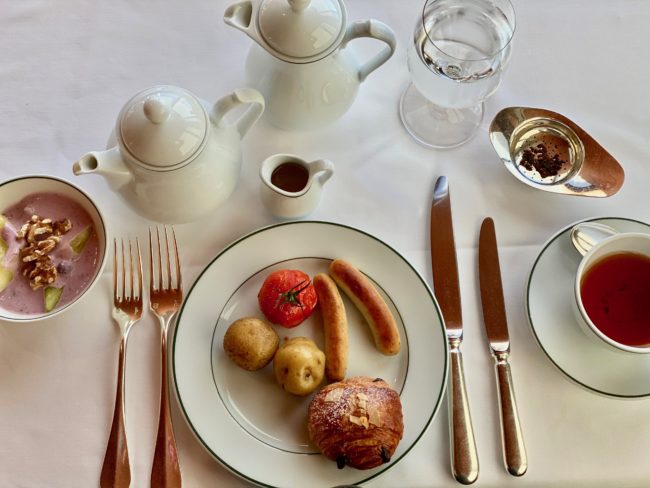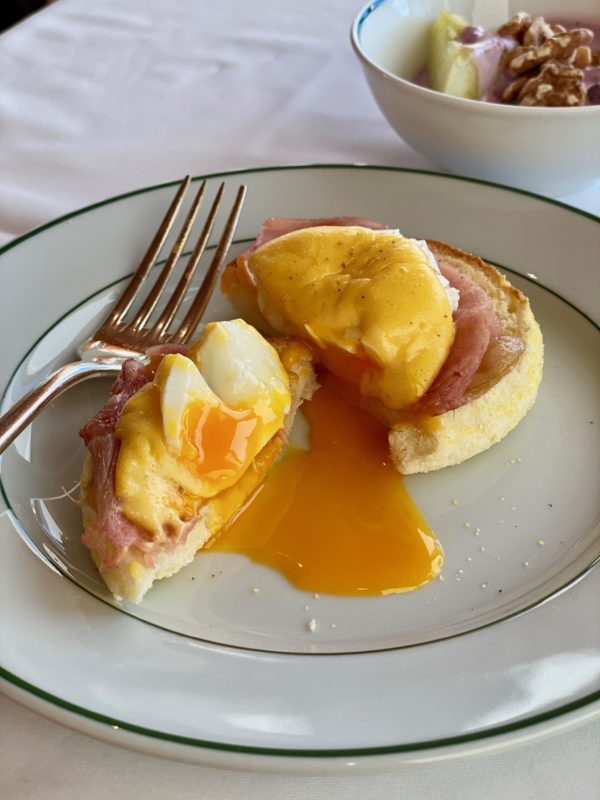 Sitting at the bar or not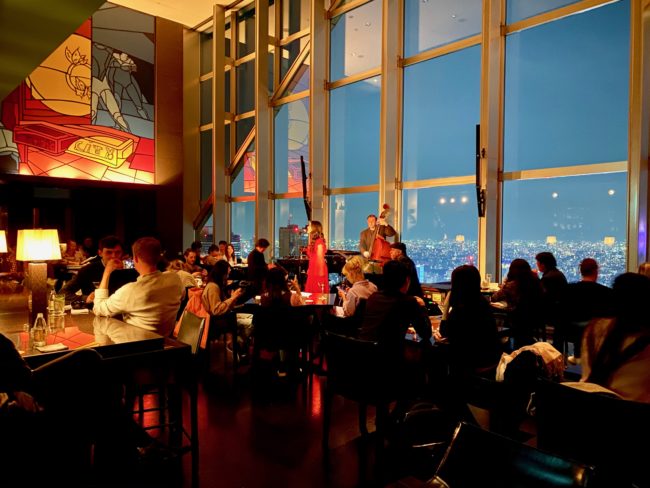 For me, traveling alone can be quite different than when I am with my husband. I am not fond of sitting at a bar by myself but knew I wanted to experience the most famous place in this hotel. The Bar! There were several scenes in Lost in Translation filmed on those seats. It is called the New York Bar and it is out of a movie… Oh, I told you that. Seriously, it was like I walked into a glamorous movie set, as a gorgeous jazz singer dressed in a red, sang for a packed room where every seat in the bar was taken. Not the perfect seating scenario for me, so I created a better plan.
Dinner is served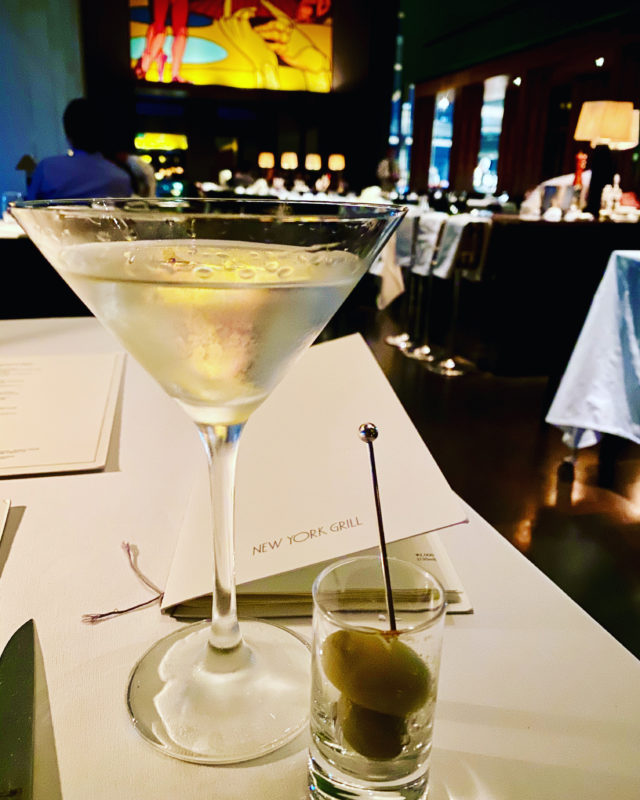 Since I enjoy fine dining, I cleverly decided to book a reservation at the also famous and elegant New York Grill Restaurant which is adjacent to The Bar. My table was on the edge of the room overlooking the city and a long line of servers was ready to indulge my every request. I sure felt special.
To maximize my ability to taste and see as many dishes as I could, I ordered the Prix Fixe menu and a martini (or two).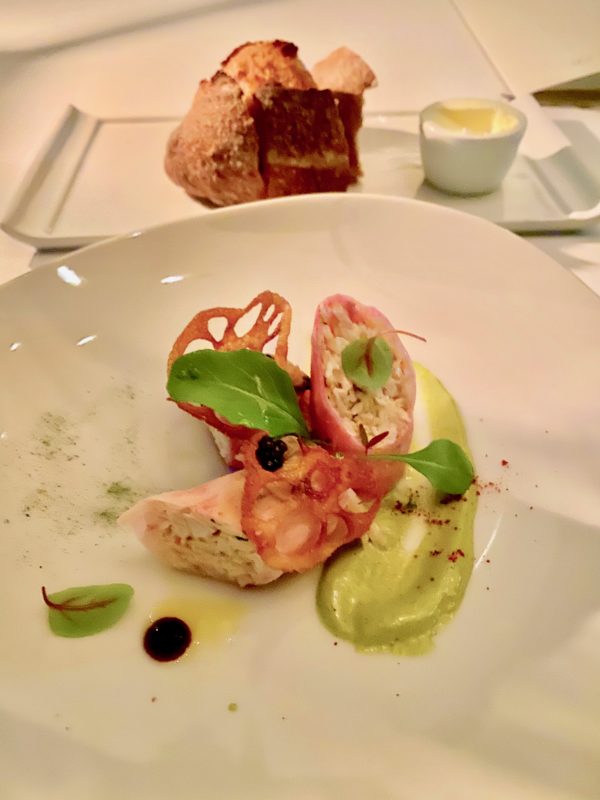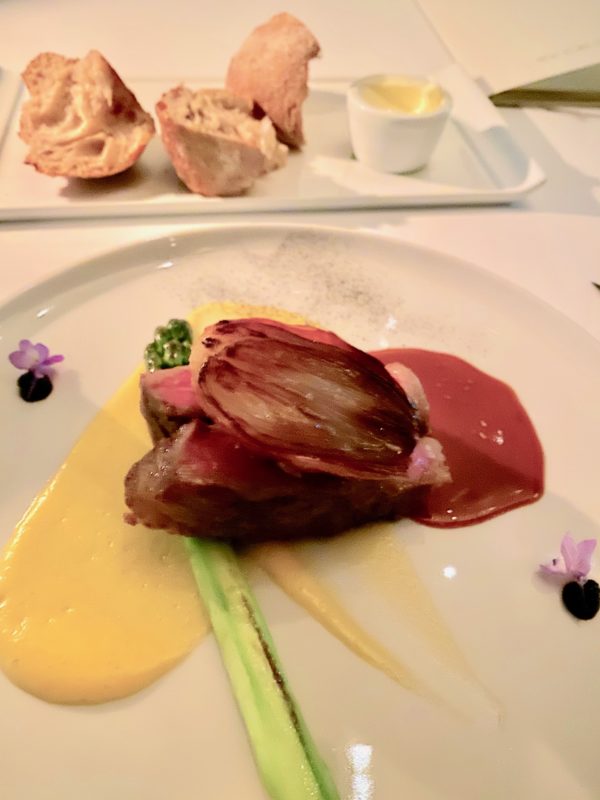 I enjoyed every dish and presentation, every one of the unique combinations of flavors and textures. The service was kind, but not intrusive, friendly but respectful. I enjoyed talking with my primary server and listening to his personal stories about his journey to Japan. His occupational aspirations and intense work schedule were inspiring.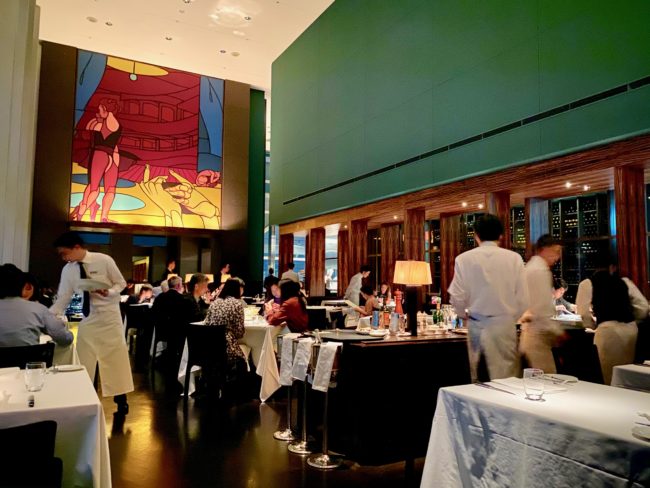 Every dish and every ingredient was better than the next during my memorable meal.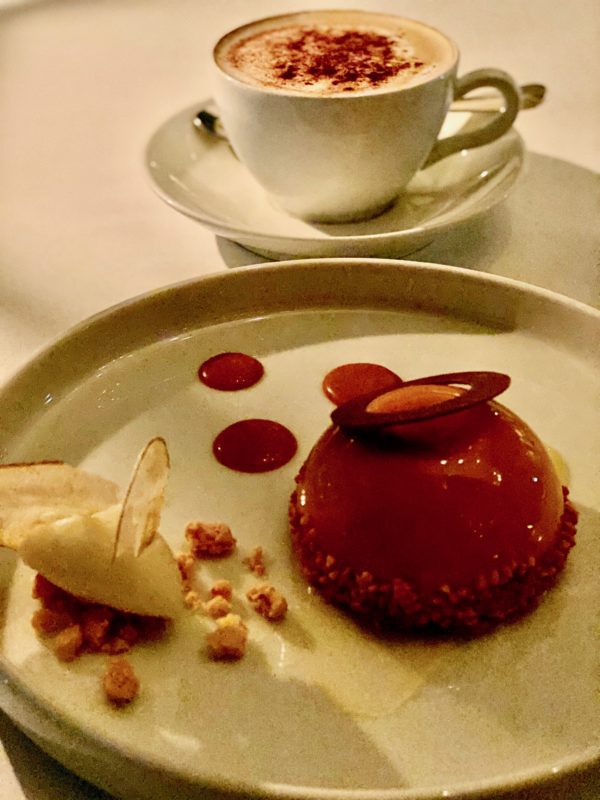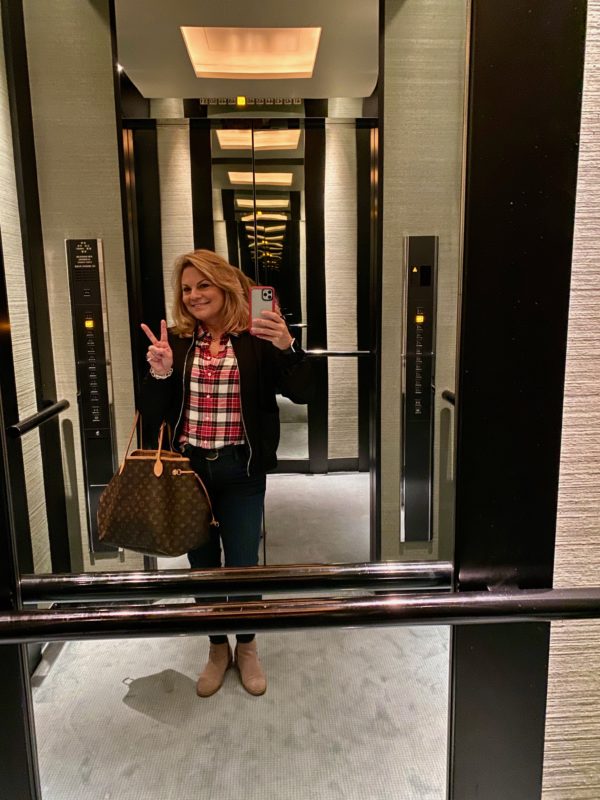 Final thoughts
As the memory of the intriguing "Lost In Translation" intertwined with my own extraordinary experience of my stay at Park Hyatt Tokyo, it fulfilled an almost impossible dream. The hotel will certainly remain in my heart forever, but now I must return to Park Hyatt Tokyo with my husband to share these luxuries that I was so fortunate to experience!
For more information about Japan check out these posts:
Japan is For Food Lovers :: Pack Your Bags and Go
Travel in Japan is Easier Than You Think
Travel By Train on a Trip To Japan and So Much More
Find Adventure With Me on My Amazing Adventure in Japan
---
Pin For Pinterest