Angela Correll: Kentucky Writer, Traveler & Hospitality Innovator
Friday October 14, 2022
Let me introduce you to Angela Correll, a Kentucky writer, world traveler, and hospitality expert.
Welcome to Part Four of The Kentucky Bourbon Trail Series, where we delve into the super popular Bourbon Industry, explore beautiful towns in Kentucky, and talk about the fantastic food scene there as well.
My history with Angela is by way of Tuscany! I had to travel all the way to a tiny village in Italy called Montefollonico to meet Angela Correll. Our meeting was kind of accidental but so special! On the podcast, I ask every guest about a connection they have made when they travel. To share a story or two about deeper connections we make when we travel. Angela is a personal travel connection for me.
When I was creating this series about Kentucky, I just knew that we needed Angela to add her exciting stories to the mix. She is a fascinating person, and I have personally read all three of her books and loved each one in the series.
Let me tell you a little about Angela. Her resume is impressive, and we discuss much of it during our interview.
Angela and her husband, Jess, live on a grass-fed cattle farm. She spends parts of glorious springs and autumns in Tuscany; in the summer, she spends her time raising and preserving an organic garden and winters hunkered down by the fire with books to read and write. 
She is the award-winning author of Grounded, Guarded, and Granted, a trilogy of novels that became Amazon bestsellers and were adapted to the stage for sold-out audiences at the Pioneer Playhouse, Kentucky's oldest outdoor theater. 
The stories span settings in Angela's native Kentucky and the home of her heart, Italy. Angela and Jess are founders of Wilderness Road Hospitality, a suite of businesses comprised of: The Inn at Wilderness Road, The Bluebird Restaurant, Esther's Wellhouse and Spa, Mama DeVechio's Pizzeria, Cerulean Catering, Kentucky Soaps & Such, as well as several renovated historic homes that provide comforting hospitality to travelers visiting Stanford, Kentucky. Stanford is the second oldest city in the state!
Episode Highlights:
How Angela and I met in Montefollonico, Italy – Lucky me

Angela's deep roots in Central Kentucky (9 generations!) Her family traveled with Daniel Boone.

Her city vs. country living perspective and how too many goats may have changed her life!

The importance of restorative hospitality

How small towns and big spaces are super popular right now.

Angela's series of books and how her passion for writing came from her love for books

How travel provides so many opportunities

The meaning of "Kentuscany"

How Angela and Jess helped to transform Stanford Kentucky. 

Kentucky Soaps & Such is an adorable part of her suite of businesses.
Angela teases us by not sharing a big announcement – Coming soon! Sign up for her newsletter HERE to learn what is happening next!
Episode Topics: author, books, bourbon, Kentucky, reading, Travel
"I love to create places for people to refresh, restore & feel rejuvenated. "
— Angela Correll
Show Notes
 The Kentucky Bourbon Series of Episodes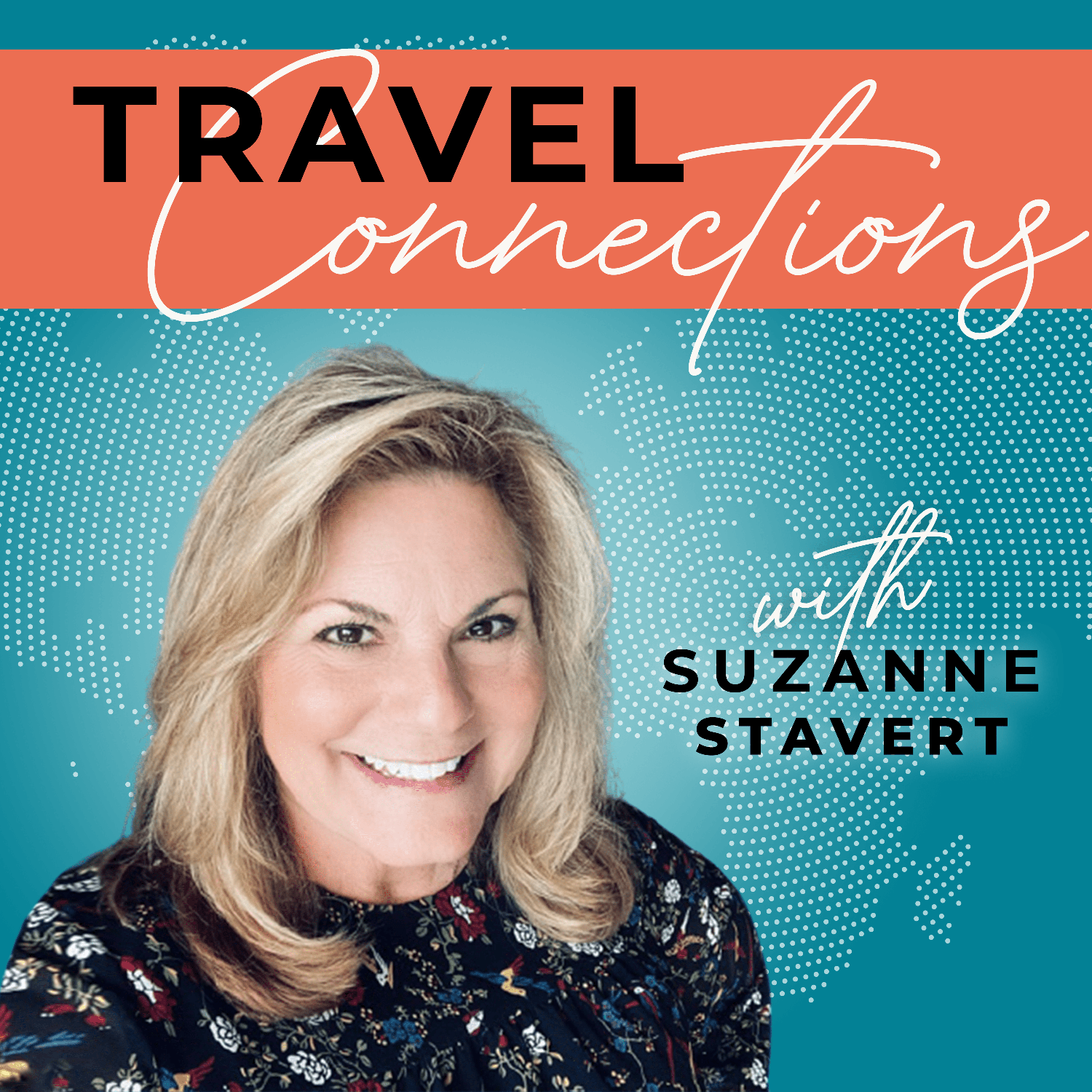 Please consider leaving a review!
If you are a fan of Travel Connections, would you take a minute to write a review where you listen to podcasts? Please share it with your friends too! Thank you.

Subscribe to get the latest episodes delivered to your inbox.
By subscribing, you agree to receive emails and updates from Adventures of Empty Nesters. You can unsubscribe at any time.