Travel Connections Podcast News & A Virtual Maui Vacation
Monday June 13, 2022
A No Vacation, Maui Vacation
This episode is a fun one. It's not too long and will provide you with some very unique travel ideas you can use right from your own living room. 
I share a couple of podcast episode reminders. Have you had a chance to listen to my interview with Linda Miller Nicholson? Her episode is called Colorful Pasta-Making & Italian Travel with Salty Seattle. She shares how she built her unique pasta classes, wrote a cookbook, and changed the world with rainbow-colored pasta. The interview will enlighten and delight you!
Also, I offer a sneak peek of my upcoming SUPER BIG Episode of our trip to Camano Island, WA, where we spent two days on the Camano Island Studio Tour. This episode will publish June 24th.
And then…
The heart of this episode:
My opinion on the current state of travel

What is a no-vacation vacation?
Back in 2020, when travel was shut down, I was given no choice but to stay home and figure out how to be somewhat relevant in the travel industry.
This is what we did:
My husband and I created Cocktail Adventures, where we paired a favorite cocktail recipe with a connecting travel memory. We had no idea what we were doing, but it was super fun, and we could still connect with travel that we so dearly loved. You can find our videos on Instagram on my @SuzanneStavert account, and you can also find them on my website, AdventuresofEmptyNesters.com, and type in Cocktail Adventures.
I created a travel solution that would still be perfect today. At the time, I was disappointed by my lack of travel options during the Stay at Home mandate; I needed to change my thinking. I had to look at my current situation and determine just how to move forward when I could not write about future travel or plan any of our own adventures. Like you, I couldn't enjoy a Maui vacation if I wanted to!
Imagine the cold-sweet sip of a tropical Mai Tai, Seared Ahi Tuna with Vegetable Fried Rice, and a mound of ice cream covered in chocolate fudge in a decadent slice of Hula Pie. Yes, please! Tell me more. This delicious list is just the beginning of an authentic and tasty Maui Style vacation you can create at home.
Can I bring you soft white sand and fresh tropical breezes? No, I can't; sorry about that. Can I suggest where to buy unique products that will get your Maui vacation vibes flowing? Yes, my friends, I can!
I don't want to give away all of my Hawaiian gems right here, so make sure you head over to the Guide.
Check out the Downloadable Guide ==> HERE: 
Check all of the links below!
Episode Topics: Culinary travel, podcasting, Travel
"Through our stories & connections, our world expands, as we grow closer."
— Suzanne Stavert
Show Notes
And Important Links!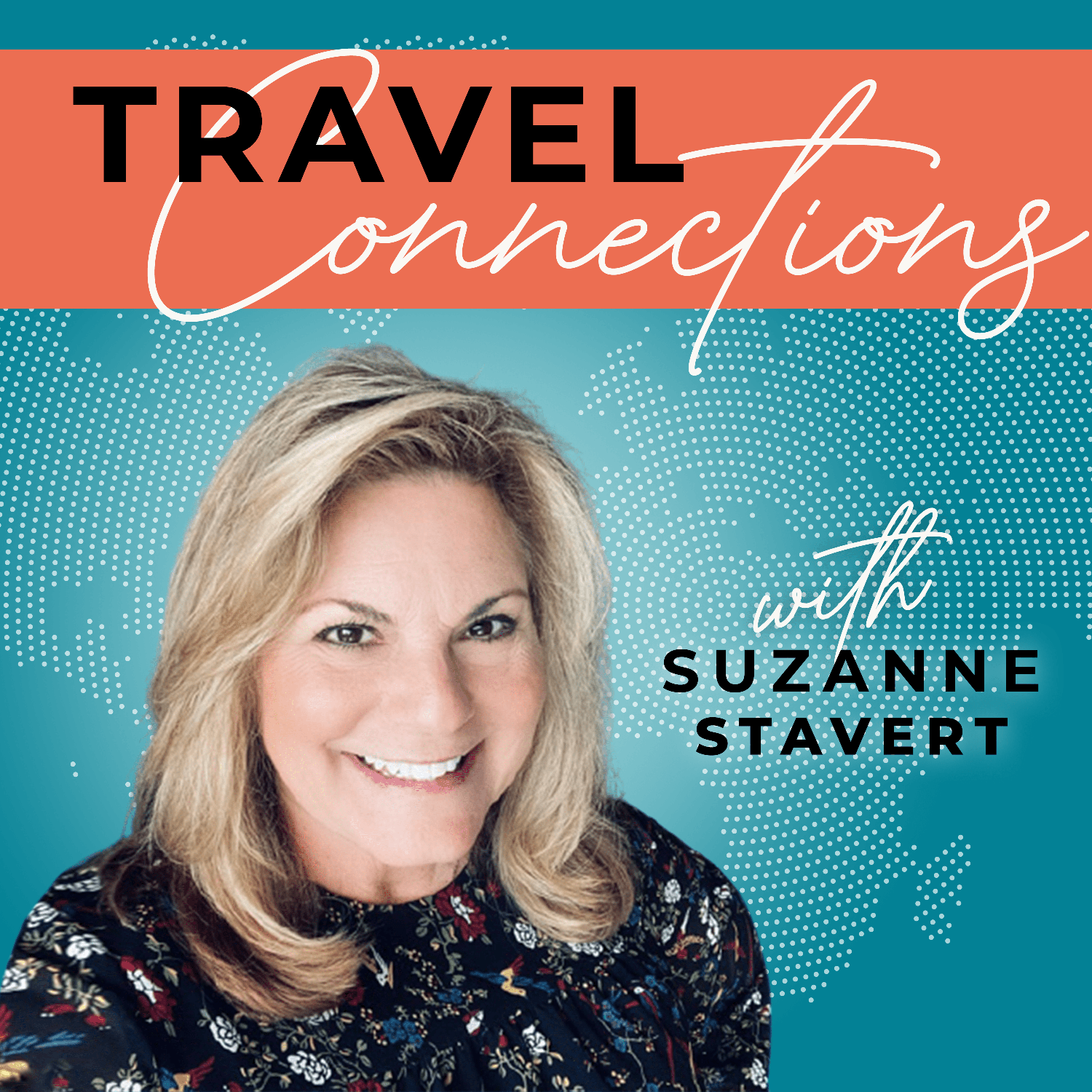 Please consider leaving a review!
If you are a fan of Travel Connections, would you take a minute to write a review where you listen to podcasts? Please share it with your friends too! Thank you.

Subscribe to get the latest episodes delivered to your inbox.
By subscribing, you agree to receive emails and updates from Adventures of Empty Nesters. You can unsubscribe at any time.