In the Empty Nest the word "adventure" takes on a new meaning. Our kids were the primary source of our daily "adventure", but now we can sit back, reminisce about those adventures and create some new ones. Every day is a new beginning and I encourage you to ponder what makes you happy and what will thrill your spirit.  Here is a delicious libation we enjoy on those nights when we begin to plan and find a new adventure. Find adventure. I like the sound of that.
Looking for a way to celebrate a Fantastic Friday? My husband Craig, the mixologist, makes the world's best Cosmopolitan.  I will be thinking of you all tonight at 7:00pm – Cocktail hour! (Recipe below)

Craig's Cosmopolitan
If you like your drinks icy cold, put your glasses in the freezer for a bit.
For one drink:
3 ounces of chilled vodka
1/2 ounce of Cointreau
Dash of cranberry juice to color "pink"
Fresh squeezed lime juice (1 lime per drink)
In a metal shaker filled with ice, add all of the ingredients together. Shake for a minute or two and strain into a martini glass.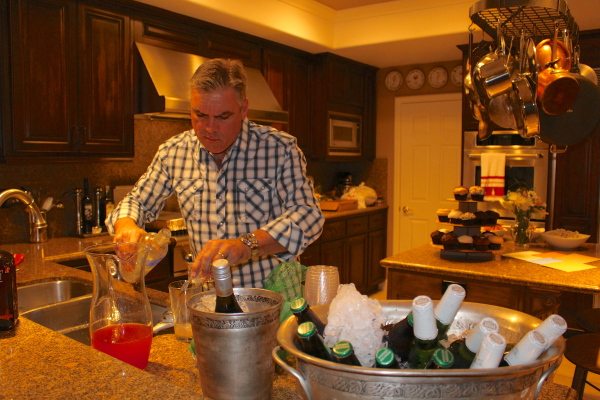 Do you have a favorite cocktail you can share with us? Please do!
Let us know what adventure you "find" as well.