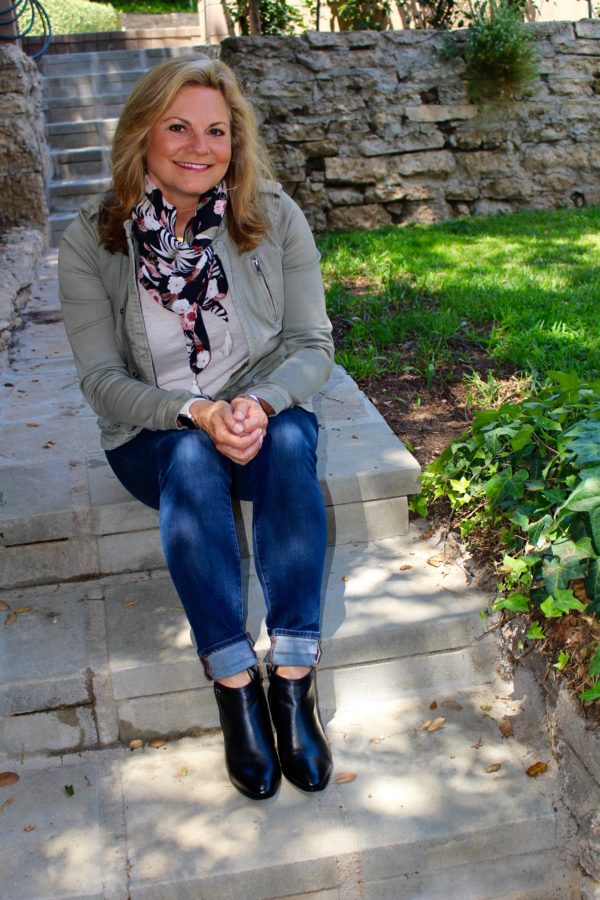 I received these shoes for free from Rhea Footwear in exchange for a review on my blog. I selected the shoes myself, and of course, the opinions here are all my own.
Good news friends, I have found shoes that are good for you! What?
Rhea Footwear contacted me to ask if I wanted to check out their footwear with no slip technology. What they didn't know is that I actually do have a fear of falling. Hello – What a lucky day for me!
Shoes are an essential part of every wardrobe and deciding which ones to take on a trip can be time consuming. I try not to overpack, so bringing along the cutest yet functional pairs is the best idea for me. Rhea Footwear sent me a pair of darling, black leather boots to try and Craig requested the flip flops.
Fashion and function, love the combination!
Exclusive Technology
"Our NeverSlip™ outsole is made from an exclusive rubber compound that grips on most slippery surface conditions. Our sub-zero formula is formulated with a similar type of rubber used in space shuttles to endure extreme conditions.  It allows our outsole to have more traction on even ice and snow."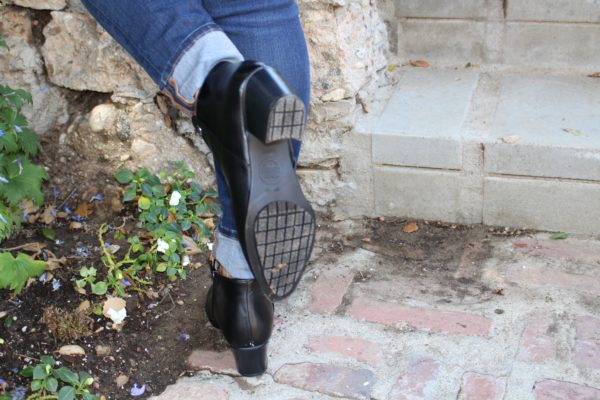 Our travel wardrobe is important to us and wouldn't it be great to know that our shoes were extra safe even in wet weather and uneven terrain? In addition, they were very comfortable and the leather is really soft.
The flip flops were great looking, didn't slip at all on the pool deck and Craig really liked them. He was thrilled to take a photo for me! (Not)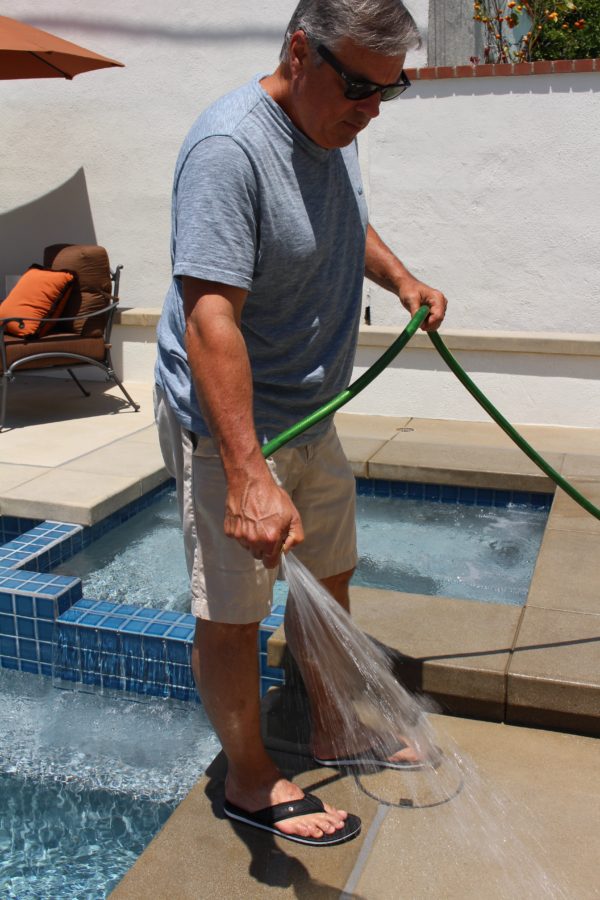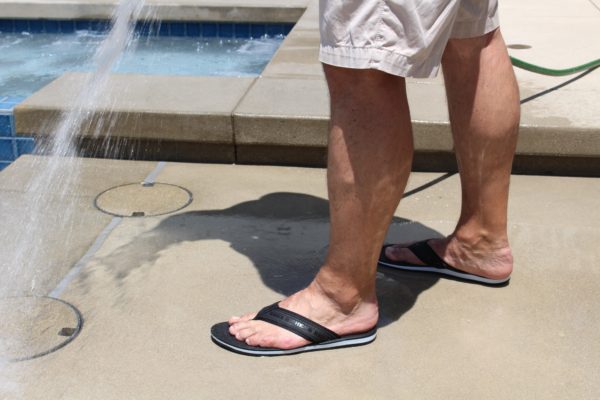 I plan to buy a pair of their red or blue suede flats as well, you should take a look too. Check out the Rhea Footwear website for all of the exact details.
The boots are super cute, functional, fashionable and will keep me from slipping in wet weather or dry. If you are interested in trying them for yourself, they have generously offered you a 20% discount at check out.
Use this promo code: EMPTYNESTERS
I am thrilled that Rhea Footwear found AdventuresofEmptyNesters.com and asked me to join them by sharing their great shoes. I thought make a perfect pair, don't you?
---
Remember you can receive our posts via email to stay in touch with our latest adventures. Just leave your email in the box in the upper right hand corner of this page.
Please follow us on Facebook, Twitter, Pinterest and Instagram and we look forward to following you!