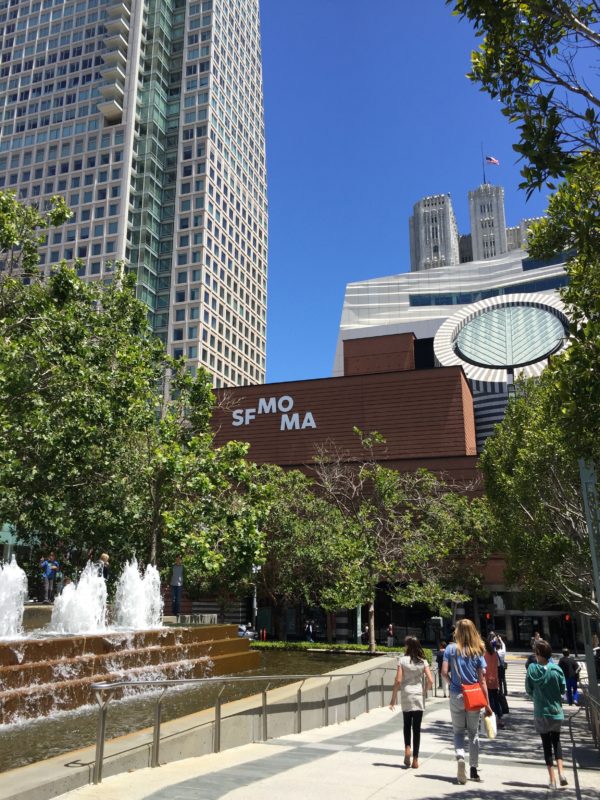 Planning a trip to San Francisco? A visit to SFMoMA (San Francisco Museum of Modern Art) is a must. Even if you aren't planning a trip to SF, plan one, this museum is worth a special trip. Even if you are thinking… modern art? Go anyway – you will be amazed by the quality of the pieces and learn a whole bunch about art if you are willing to give in to it.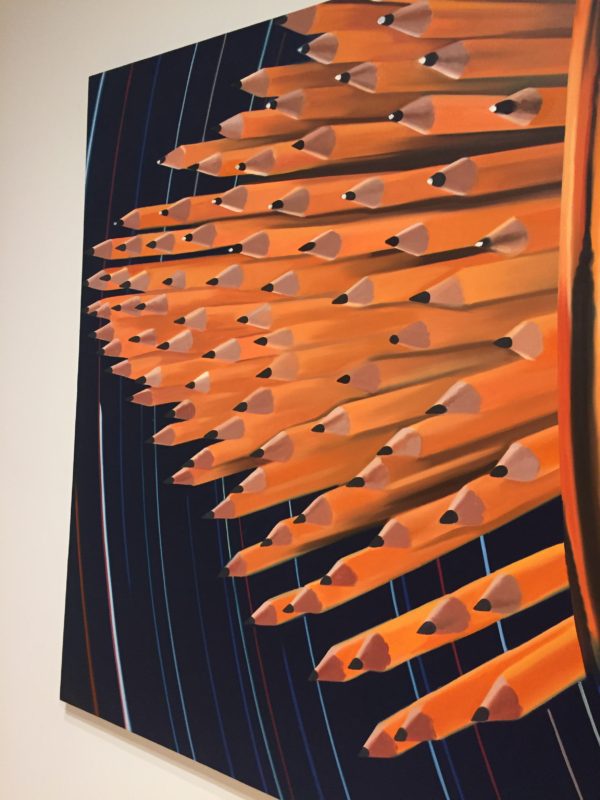 The spectacular San Francisco museum reopened in May and we found it to be a breathtaking, architectural masterpiece. After a $305 million expansion and renovation, the newly designed addition melds with the original building seamlessly.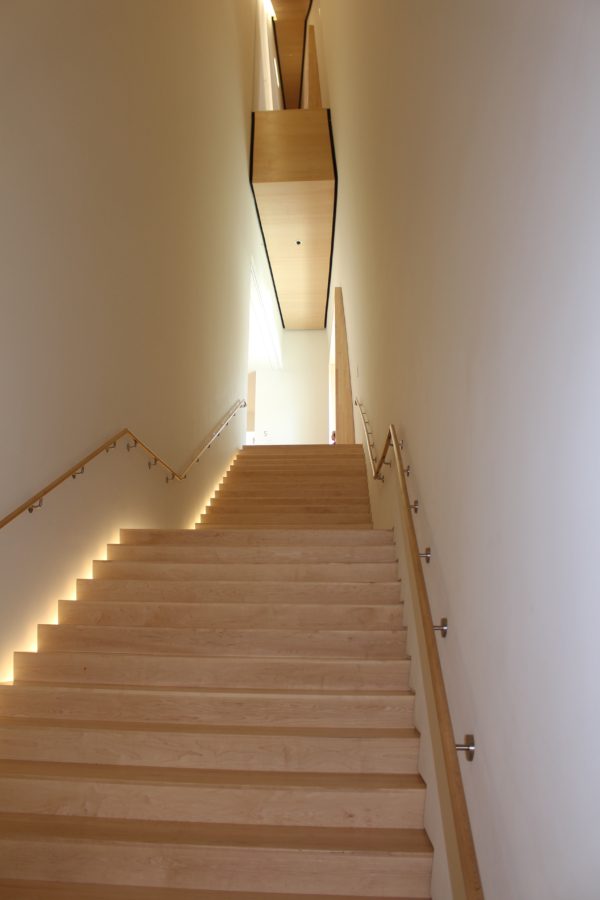 Wear your walking shoes and be prepared to walk and climb some stairs. Several staircases are tucked away to bring you to each of the seven floors as well as several elevators. Unique and innovative design elements follow your every step and even the public restrooms are colorful and artsy.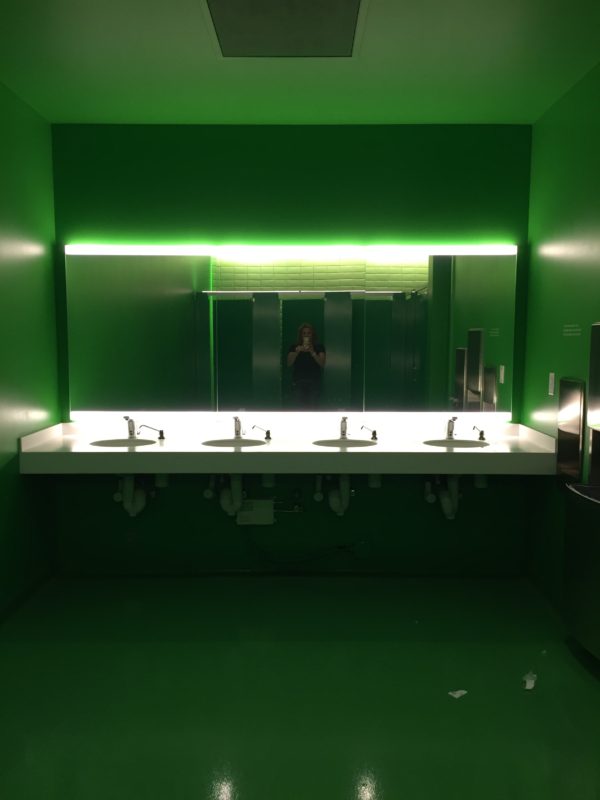 The views of San Francisco peek through the most unexpected corners and windows. A space-like feature is centered in the ceiling of the entry and as you look up into the white metal you can see the footbridge/catwalk where people are standing way high in the building looking down at you. This is such a unique aspect of a museum.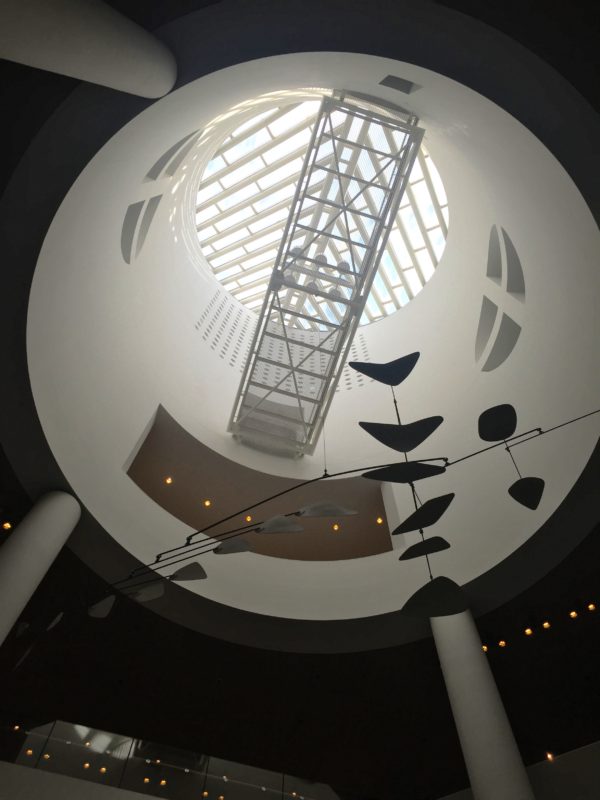 The building was designed by Snohetta, a Norwegian architectural firm and the addition almost tripled the size of the museum space. The ceilings are sky-high and the galleries flow effortlessly one in to the other. Although the museum is super busy, you don't feel cramped.
Snohetta's public projects include the Norwegian National Opera and Ballet in Oslo and the entryway pavilion of the National September 11 Memorial Museum in New York.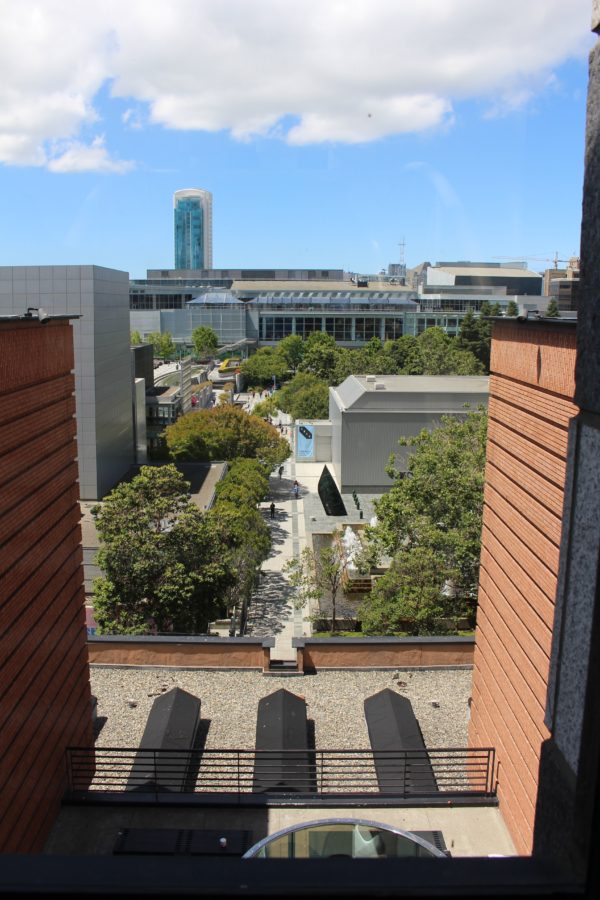 SFMoMA houses over 30,000 works of art and is internationally recognized as one of the very best and certainly one of the most beautiful and architecturally interesting museums. "Reflecting the Bay Area's tradition of technological innovation and forward thinking and was one of the first American art museums to recognize photography and film as art forms, and they championed architecture, design, and media arts before they were focuses of museum collecting".
They currently offer an exhibit that runs through September 5th called California and the West which features photography depicting the California landscape as well its rich history of cultural changes. So interesting!
What I loved most was that the exhibits are HUGE and they don't just offer one or two pieces from an artist, there are many of them on large white walls with plenty of space to enjoy them.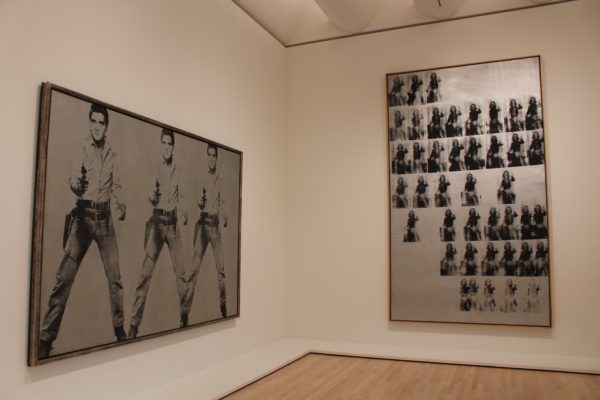 The museum's entire Pop Art experience was over the top amazing with artists like Chuck Close, Philip Guston, Donald Judd, Sol LeWitt, Roy Lichtenstein, and Andy Warhol. There are other exhibits with all of your favorite Impressionists and unique artists such as Georgia O'Keefe, Frida Kahlo and Diego Rivera. We discovered many new (to us) favorites as well, like Ellsworth Kelly and Alexander Calder.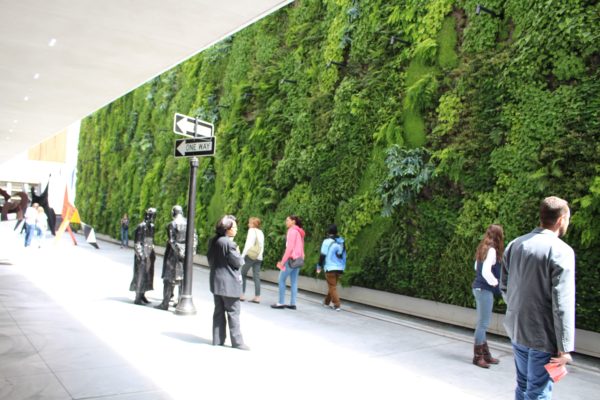 The art is wondrous, but the outdoor spaces will astound you. There are six different sculpture gardens with unusual features like an enormous living wall. "With over 16,000 plants, including 24 native species, the wall will be the largest of its kind in the Bay Area. © Hyphae Design / Habitat Horticulturewall." On the 5th floor you will find the chic museum cafe (with some great food) and a spectacular view of the giant, expansive wall that looks like it was carved out of granite. Yes I am in love with this place!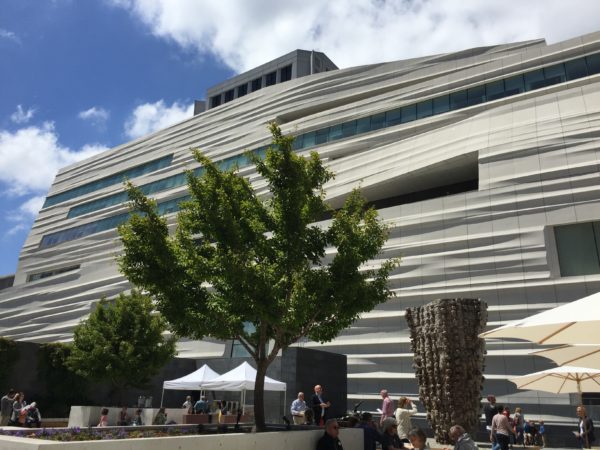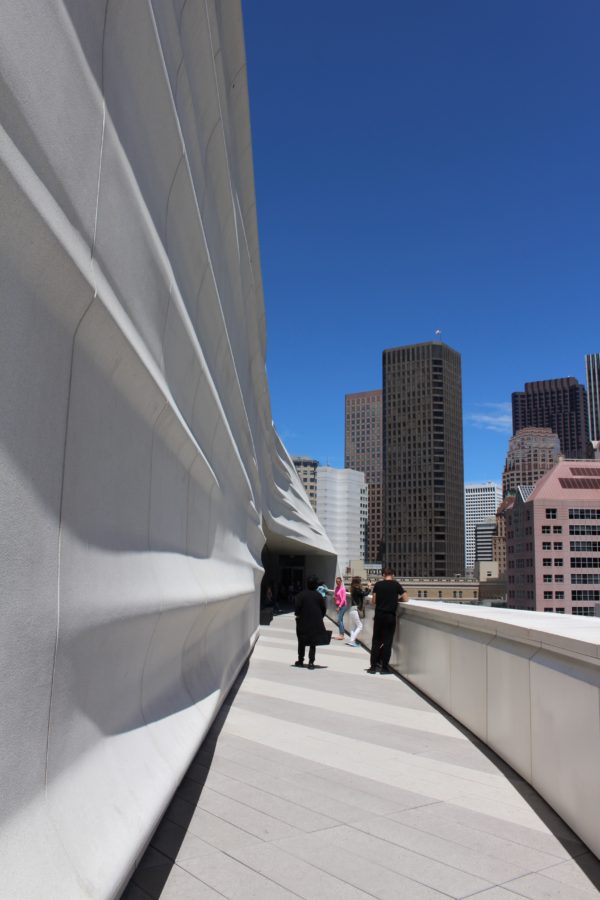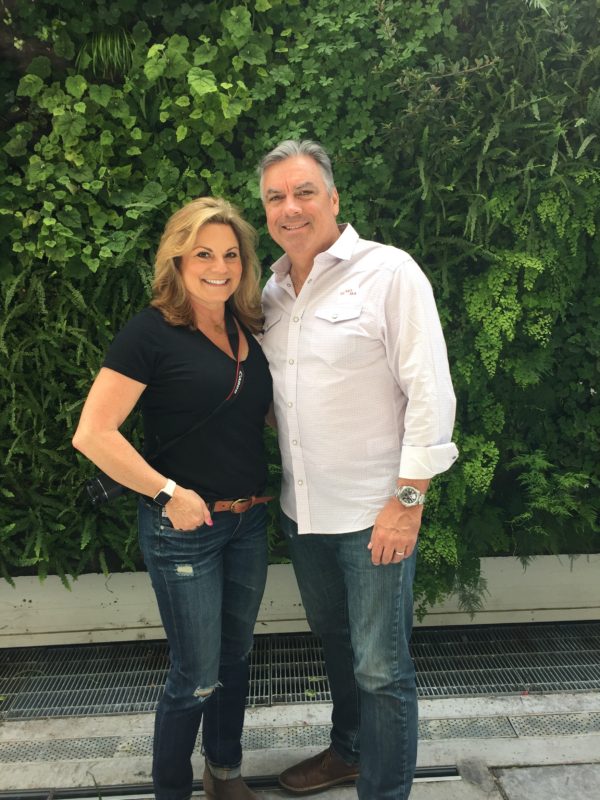 My enthusiastic reaction to the newly renovated SFMoMA is sincere and I could have given you many more details, but I hope I have enticed you to take a trip to visit San Francisco to see it for yourself. SFMOMA.org
If you are looking for more info, I have written several other posts about SF that you may enjoy!
San Francisco: My Birthday Dinner at Frances
A Postcard Perfect Afternoon in San Francisco
A Walking Food Tour of North Beach
Strolling Through the Ferry Building