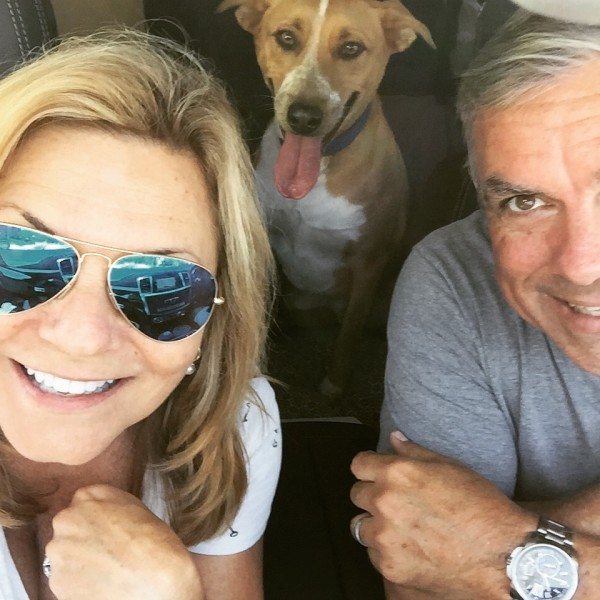 It has been almost exactly 30 days since we started our #6monthsinSeattle adventure.
We drove for three days and nights from California to Washington and the drive was (mostly) fun.
I have already learned lots of great things about the city as well as myself from living in Seattle just in one short month!
1. I can live with much less "stuff".
We started this whole downsize to a smaller house adventure and I knew that we would need to purge our belongings because the new house is half the size of the old one. We ended up storing about two thirds of our personal possessions in storage and kept one third to be used in the new house.
While we were renovating the house and had to move out, we then hatched the brilliant plan to move to Seattle, to be near our daughter after nine years of living apart, in an urban high rise… in a teeny tiny apartment.
We then had to pare down our belongings even more because of the lack of room and closet space in our apartment. Evidently, I can live without a great deal of what I already own.
In one month, I have not longed for or whined for any of my other clothes, dishes, glasses, books, etc that are packed away and inaccessible.
2. Dogs are adaptable.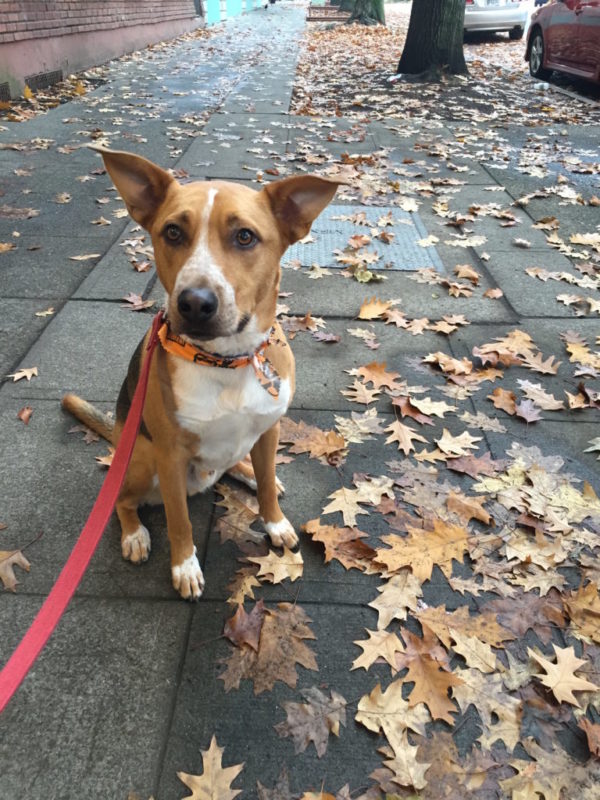 I think Rocco thought I was insane. For the first couple of days that we were here, it was raining. Surprise! It's Seattle! There was no backyard to relieve himself. He hated the rain, and was not about to walk about in it to do ANYTHING! One day he held it for 14 hours!
After one month of trial and error, we now have a routine. Rocco and I walk out the building, make an immediate right and walk to the signal. We then cross the street to the next corner. He does #1 on the first tree, then walks to the second tree to complete his #2 business. These large trees have a sandy dirt rectangle at the base which is about five feet by six feet. "His" trees are directly in front of a rather famous restaurant (Palace Kitchen) and through the restaurant windows, sometimes he has an audience… it's pretty funny.
3. IKEA is a four letter word.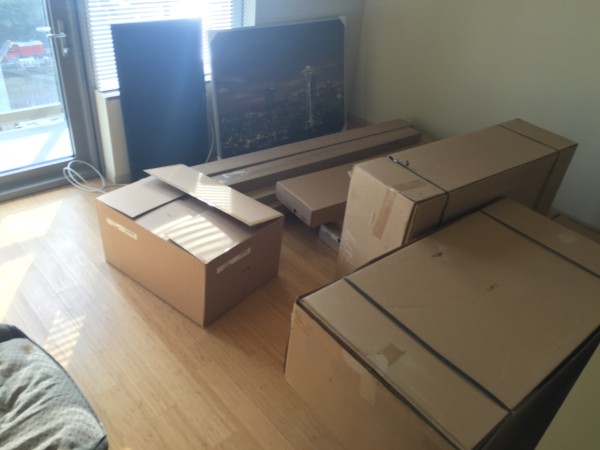 We rented a very small apartment, with a fabulous view and chose to buy IKEA furniture for the affordability and small space compatibility. We planned to live minimally and were not planning to decorate much at all.
What we did not consider was how time consuming it would be to build everything we purchased! After sleeping on the floor for two nights, most of the furniture was finally assembled and the bed was almost finished.
The bed was an additional, unique challenge. The bedroom is so small that we have no room for a dresser. Therefore we (me) had the brilliant idea that a platform bed with drawers would be perfect! Yes, it was a great space saving idea, but with building drawers comes complications. Although my handy husband followed all of the instructions to the letter, the drawers would still not slide correctly.
So the poor guy left for a business trip rather discouraged, but knowing that at least his beloved wife wasn't sleeping on the floor! I decided to see if I could get someone to come help.
The IKEA website is NOT user-friendly, but I finally found a phone number I could call. After a lengthy wait time, I actually talked with a human being. She explained that IKEA does offer the service of building the furniture for you for a fee. However… you can only purchase this service when you first buy the furniture and schedule the delivery. It cannot be purchased later, after the boxes are delivered. GREAT. THANKS.
This is what I did…
I googled: "I need someone to help me assemble my IKEA bed in downtown Seattle". One name popped up. I called and the voice on the message machine asked me to email him what I wanted. He and his daughter arrived the next day, spent 40 minutes here, took apart the bed, reassembled it to work properly, all for $50! Woo Hoo!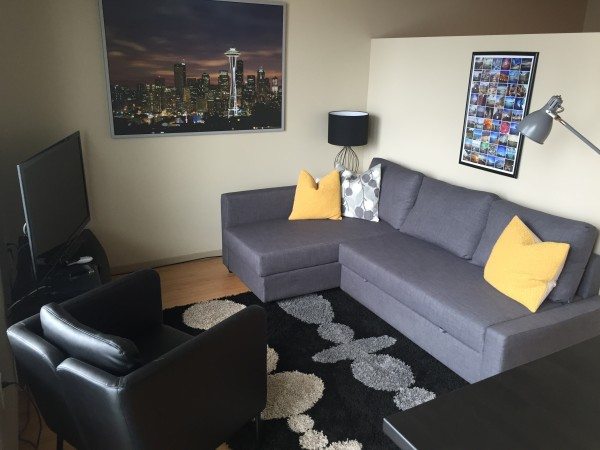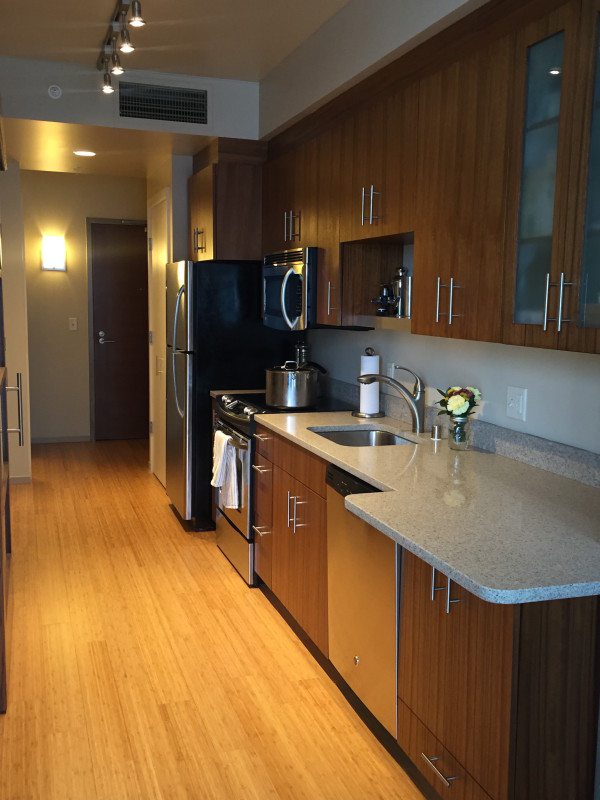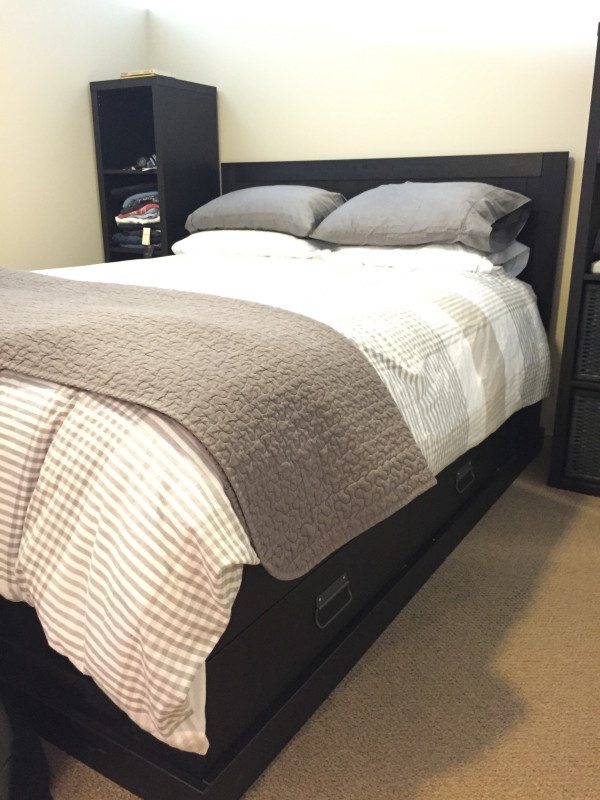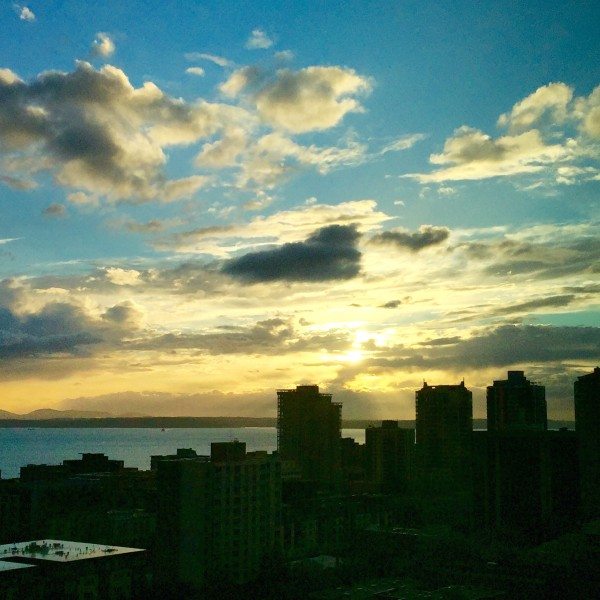 4. Change is good for the soul.
The older we get, the less flexible we can become. We get set in our ways, stubborn and don't necessarily look for a different approach. The same old thing is comfortable. We now have wisdom and experience to make excellent decisions, no need to look for other solutions, so why rock the boat?
I think more people should rock the proverbial boat. It can be such a boost in personal development. Learning something new in midlife is a positive experience! Stepping out of our comfort zone is enlightening as well as self esteem building.
Craig and I have deliberately chosen this urban adventure. We chose to live in an environment where virtually nothing is familiar. Some days it is really challenging and I think what the hell were we thinking, but on most days, I feel more alive and proud than I have been in years.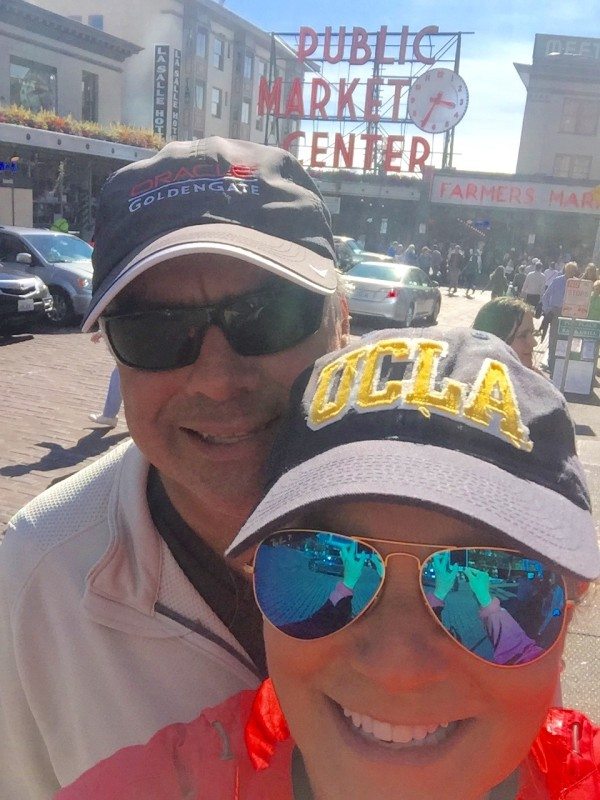 Have you challenged yourself lately?
Don't miss a post! Sign up to receive our published posts via email!