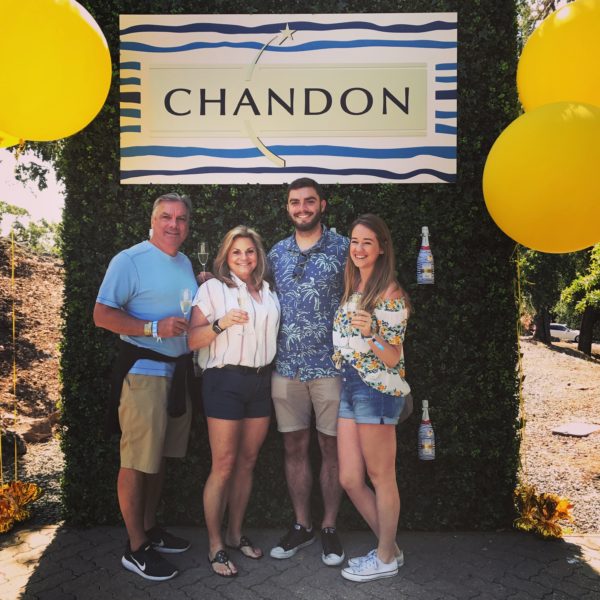 How to create happy events when your nest is empty ~
Who knew you could have so much fun with your adult kids? At first when the nest was empty I had a difficult time adjusting to the lack of schedule and focus on the kids' every need. As time went on I learned that I was in charge of my own happiness and had to turn that focus back on to Craig and me.
I realized that although our children are no longer in our day-to-day lives, we could lead successful fulfilling lives, as well as build an equally happy adult relationship with them.
Now that the kids are grown and living on their own, we need to change the way we hang out, but we can still have lots of fun (maybe even more fun).Two times in three weekends we have spent quality time with Nick and his girlfriend Kylie and it worked out perfectly!
Eating, drinking & Music ~
Our time together has revolved around three common activities: eating, drinking and music. I have written before that as parents we need to connect with our grown kids where they are the happiest. My advice has been that we don't try to force our agenda on to them, we choose adventures that are mutually engaging to all of us!
Dining with Outstanding in the Field in the hills of Big Sur was truly magical and both Kylie and Nick loved and appreciated the entire experience as much as we did. When Bottlerock was announced, we knew that the weekends were both in May, but we forged ahead with our plans. They said they didn't mind seeing us again, (sincerely they didn't)!
Bottlerock is a three-day music festival in Napa Valley, which includes local restaurant food, local wine, beer and music to suit almost everyone. Truthfully, the primary musical reason I attended was to see the Foo Fighters.
The Foo Fighters haven't toured in two years and they are one of my favorite bands ever. Craig and the kids were familiar with many more of the musical acts on the schedule, so I tagged along to each of the four stages to listen and learn. I ended up enjoying several that I wasn't familiar with and honestly, just being together was enough for me.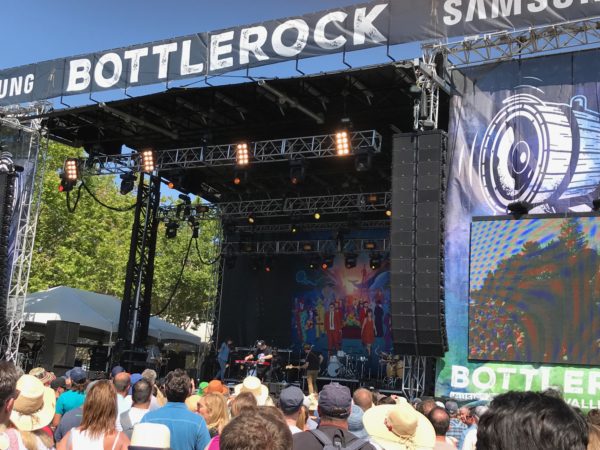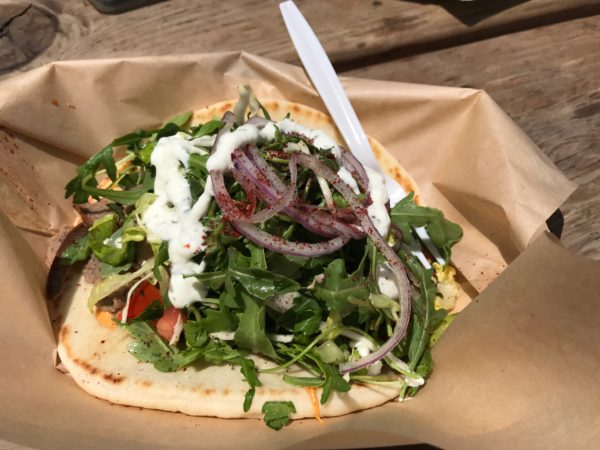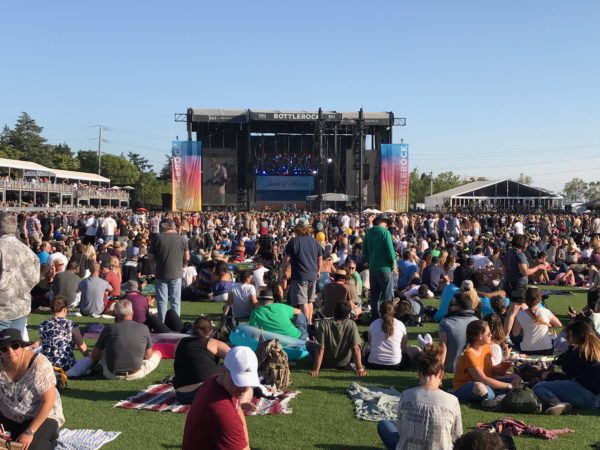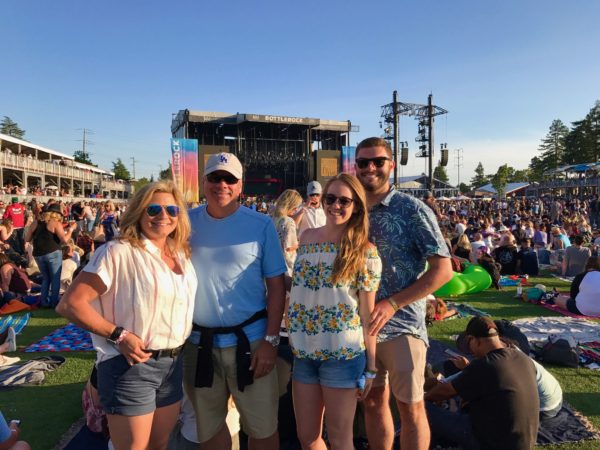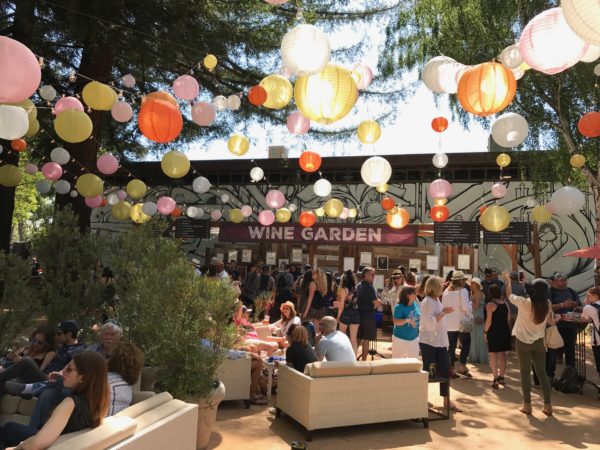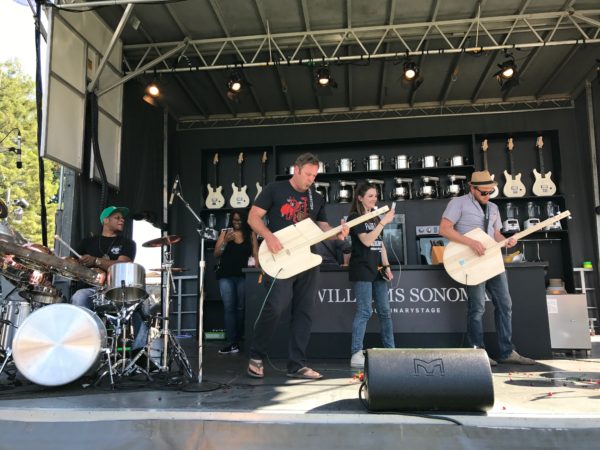 These three-day California multi-stage concerts like Coachella, Stagecoach, Outside Lands, Bottlerock and Kaboo are all similar in what they offer, but maybe with a little different twist or type of music focus. In Austin Texas, South by Southwest is popular as well as Jazz Fest in New Orleans.
I know this is not the complete list of music festivals, but it will certainly get you started. Most of them offer packages that include all of the festival days and then also break them out by each day. If you are thinking of doing this with your family, you might start with attending just one day and see what happens!
Many of my empty nester friends are participating and sharing their concert experiences and photos on Facebook and other social media. Parents are realizing that we can connect and have a blast with our adult kids on more occasions than just at the holidays.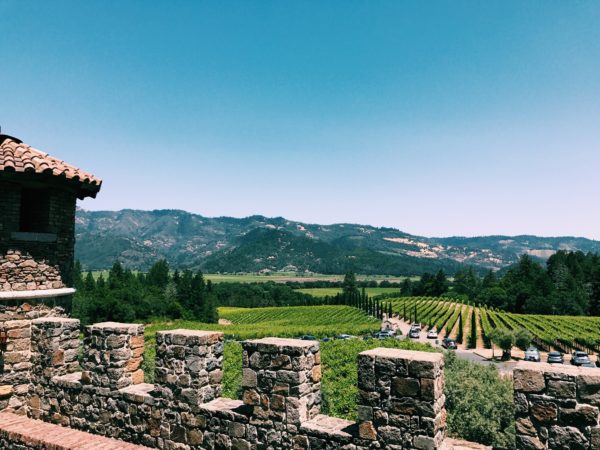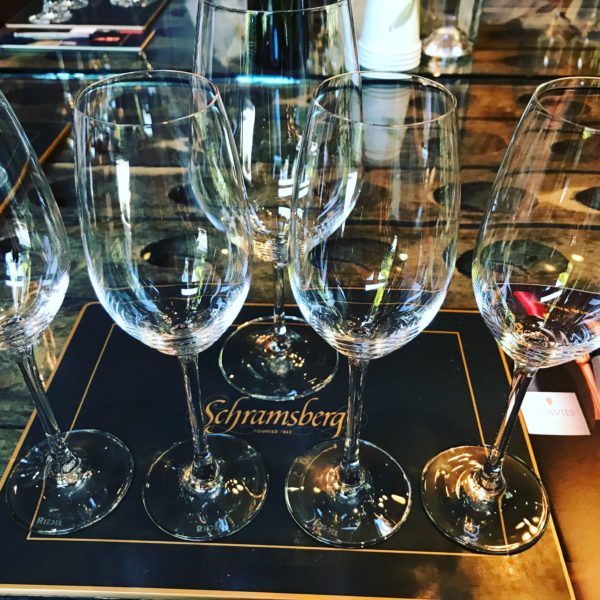 Prior to attending Bottlerock, we spent the day visiting Schramsberg Winery, having lunch at Farmstead and enjoying the spectacular natural beauty of Napa Valley.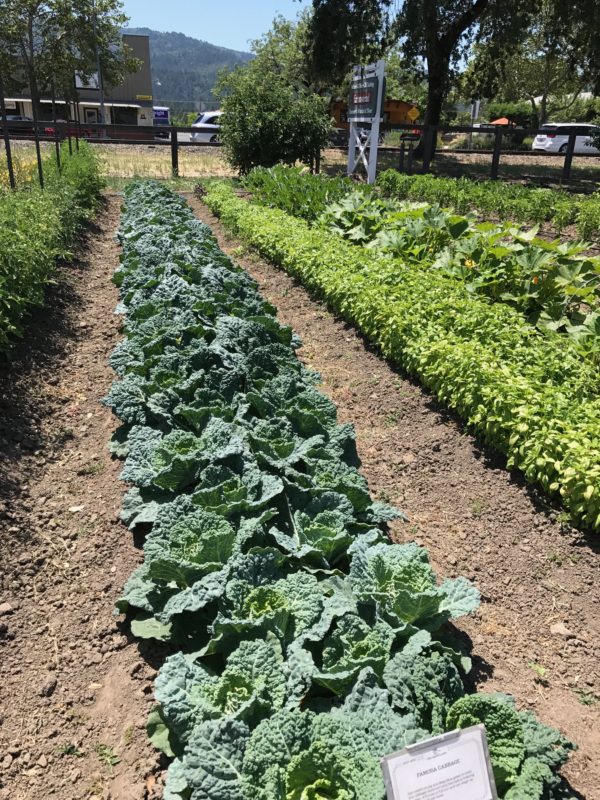 Rich with history, Long Meadow Ranch consists of over 2,000 acres of grapes, olives, fruits, vegetables and pastures. The talented chefs at Farmstead showcase these ingredients fresh from their farm, ranch and vineyards.
The farm to table restaurant is very popular, so the best way to enjoy it is to make a reservation. The food is some of the best you will ever eat!
Our meal ~
WARM BURRATA whole roasted garlic, estate olive oil, grilled bread, SALAD OF GARDEN GREENS strawberries, skyhill farms feta, almonds, citrus vinaigrette, SALAD OF LACINATO KALE chile pequin, toasted parmesan, lemon dressing, SALAD OF GARDEN GREENS strawberries, skyhill farms feta, almonds, citrus vinaigrette, "BRICK COOKED" CHICKEN braised cannalini beans, greens, salsa verde, WOOD GRILLED HERITAGE PORK CHOP broccolini, jalapeño grits, apple chutney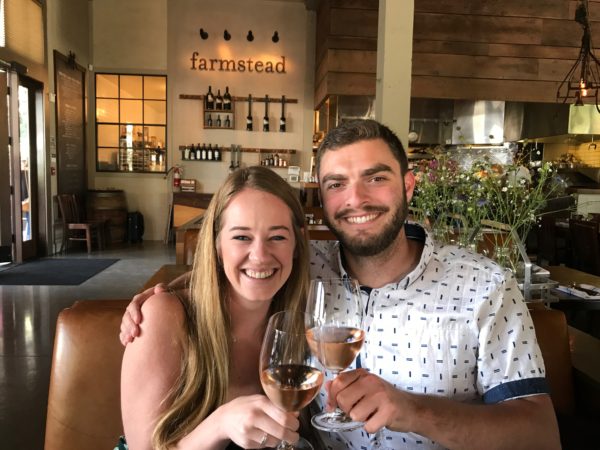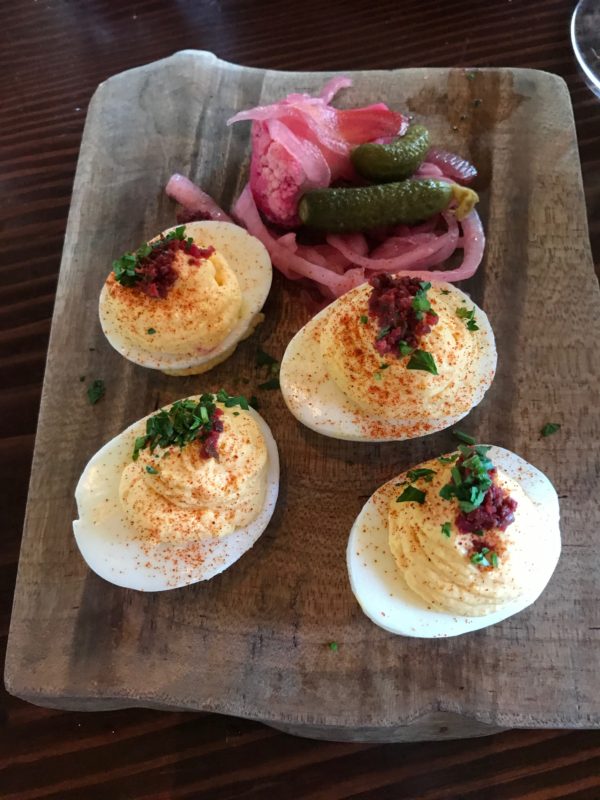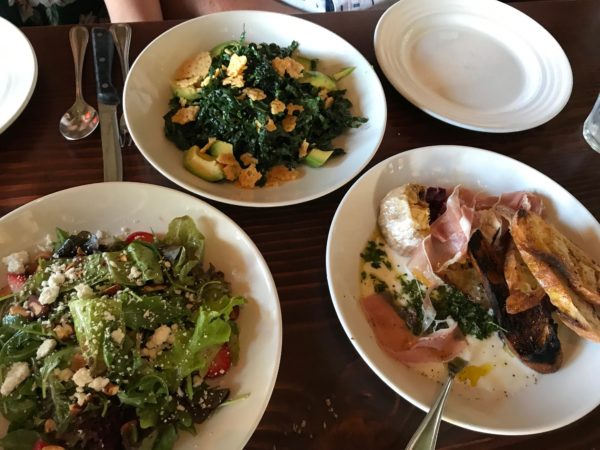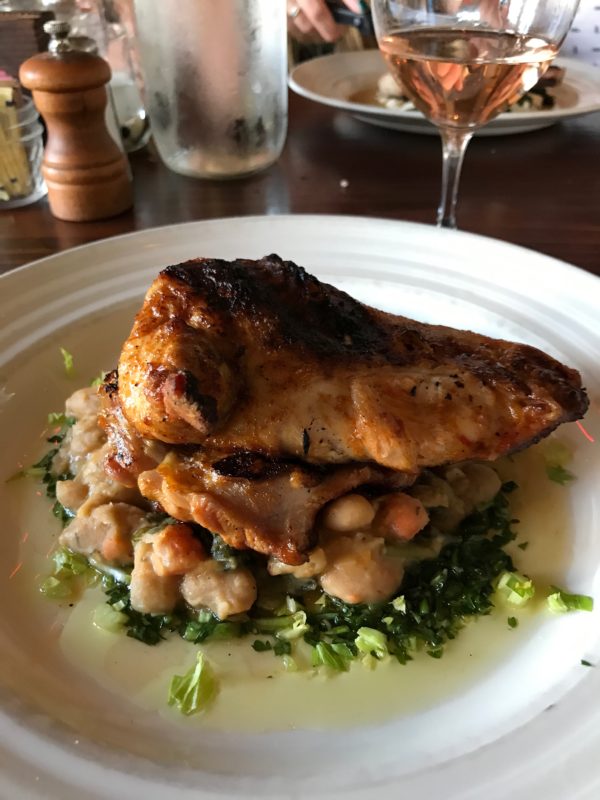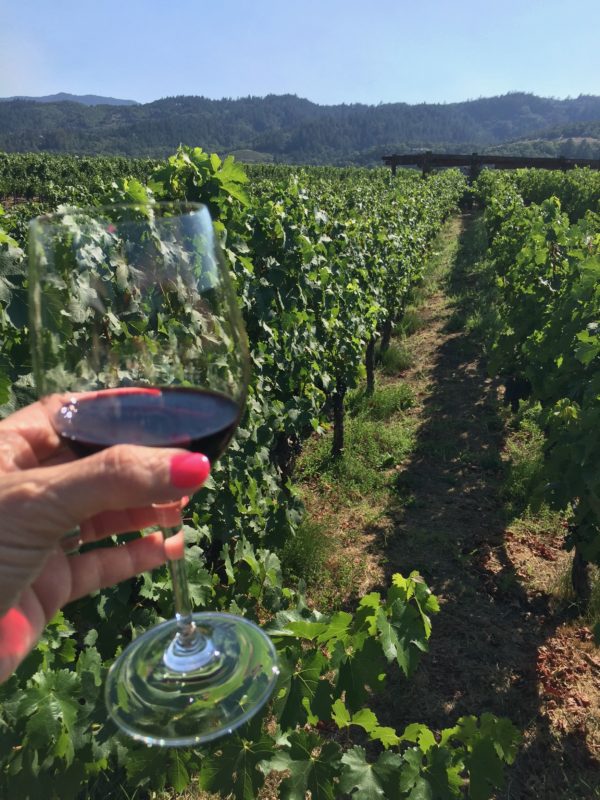 ---
Great information is meant to be shared! Please forward this post to your friends and family!
Follow us on Twitter, like us on Facebook, check out our photos on Instagram, or pins on Pinterest
For more posts about Napa Valley, type "Napa Valley" in the the search bar to the right.