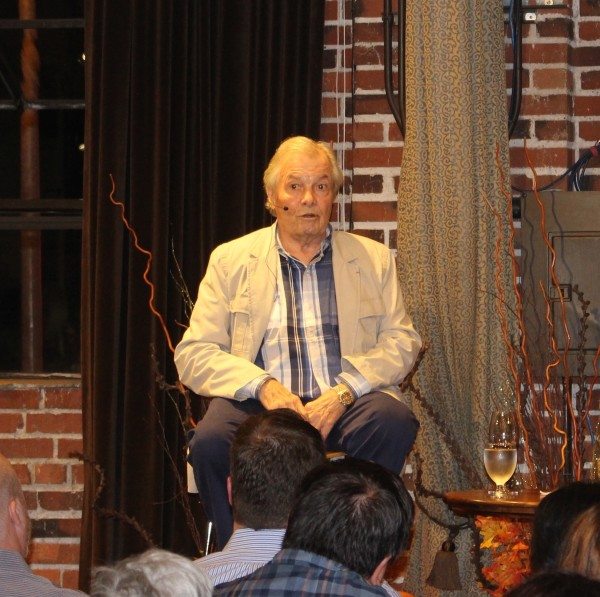 Jacques Pépin is a culinary icon, a husband, a father, a grandpa, a best friend and just an all-around wonderful man with a sexy French accent. As long as I have loved the food world, I have loved Jacques Pépin. I started my culinary journey, thirty years ago, as a newly married woman, soaking up every tidibt of information I could find. From buying used cookbooks to watching shows on television, I was enamored with cooking and worked at improving my skills.
When I was a child, our weekday meals usually consisted of Tuna Casserole (it was delicious) and Hamburger Helper, and my parents drank wine (in a glass) from a jug. No offense to my family, this was the early 70's and our only exposure to the gourmet world of food and wine was the Galloping Gourmet! Do you remember Graham Kerr? I thought he was a kick. But honestly, never in my wildest dreams did I ever think I would ever meet Chef Pépin and talk with him…but I did.
Because of our recent move to Seattle (We have been here only 6 weeks) I have scoured the culinary news in this foodie town to learn what people are eating, what phenomenal restaurant they are visiting, or what food event may be coming up next. One of my favorite chefs/restaurateurs, who is also a culinary icon, is Tom Douglas. The Tom Douglas Company offers an eclectic group of restaurants varying in taste from Asian infused Pacific Northwest cuisine to amazing handcrafted pizza pies.
Our apartment building in downtown Seattle is lucky to have Tanaka San, one of the many Tom Douglas restaurants, where we eat at least a couple of nights a week. The Tuna Rice Bowl makes me giddy and the Caramelized Coconut Beef melts in your mouth. Directly behind our building is Cantina Leña, which serves the most ridiculously delicious (and potent) Watermelon Margaritas, and Palace Kitchen serves a divine roast chicken and polenta. We live in the "Tom Douglas Food Triangle" and couldn't be happier.
I read where Chef Douglas and his team partnered with The Book Larder, to plan Jacques Pépin's 80th Birthday Bash in downtown Seattle. This was just too good to be true and I just had to attend! My husband Craig was traveling and unable to go, so my daughter was the lucky recipient of the second ticket.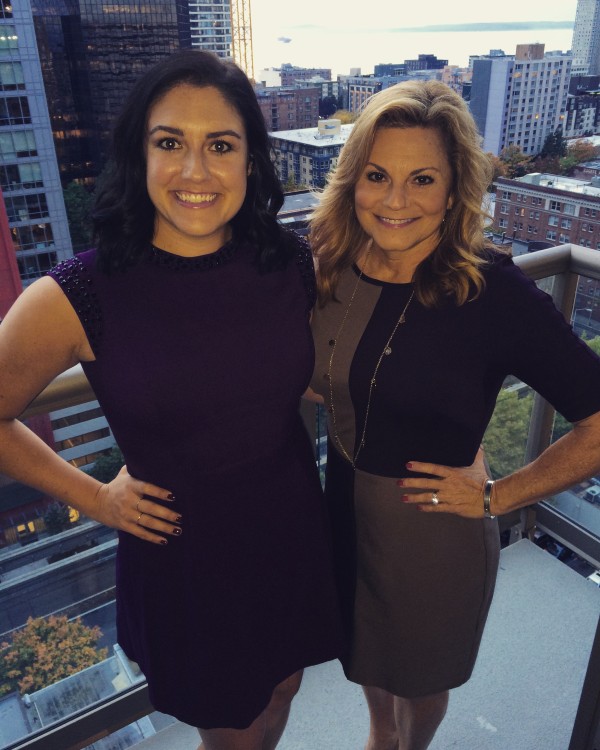 Alex and I put on our birthday party best and walked only a few steps around the corner to the event, which was held in the Palace Ballroom. The Palace Ballroom, also a Douglas property, is an urban event space designed with warm woods and exposed brick.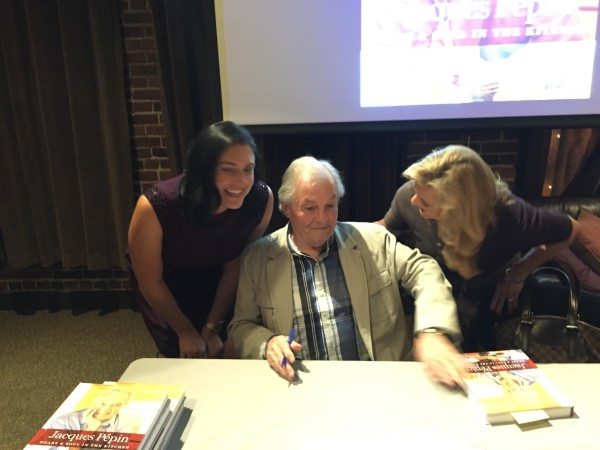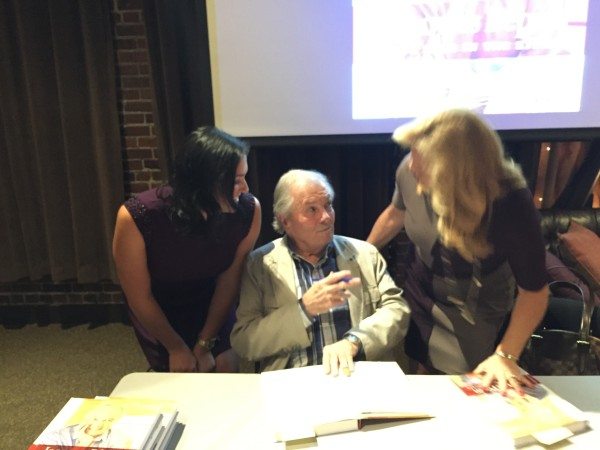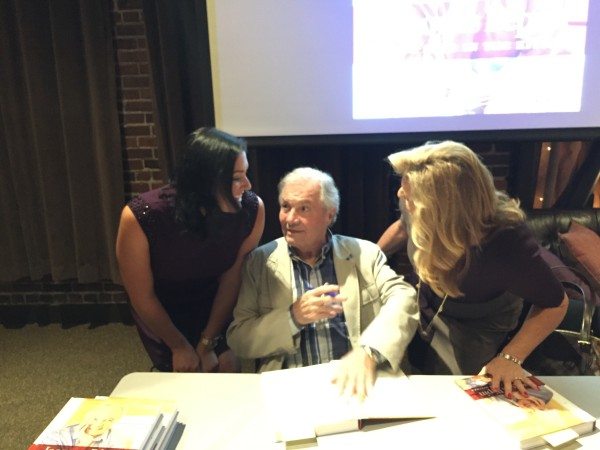 Our ticket to the event included a signed copy of the cookbook, several appetizers, birthday cake and dessert, as well as a couple of glasses of wine. But truthfully, all I wanted was to hear that French accent and see the sparkling eyes of this most special octogenarian. What is eighty years old supposed to look like anyway? Jacques wears it so well. He is an excellent example of how age is just a number.
The audience sang Happy Birthday in French! If you receive this post via email click HERE to see it.
He was gracious, kind, funny, modest, enthusiastic and inspirational. So unassuming, so humble, he was absolutely delighted to sit in front of an audience and answer any questions Tom Douglas asked him.
The room was relaxed and the audience was full of admiration for this man. In addition to celebrating his extra special birthday, we were celebrating his new television series and 25th cookbook, Heart and Soul in the Kitchen.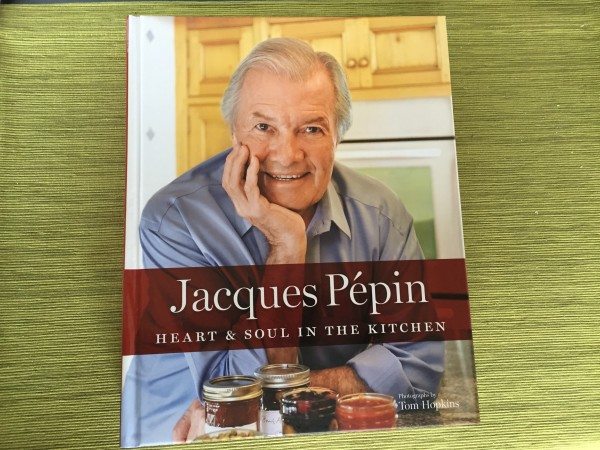 This newest book is probably his most personal, family focused of all of his many cookbooks. In Heart and Soul in the Kitchen you will find recipes he makes at home for quiet dinners with his wife, Gloria and for small gatherings with family and friends. I have spent hours thumbing through it and enjoyed every anecdote and every recipe. He is also quite the artist and the book is full of his beautiful artwork.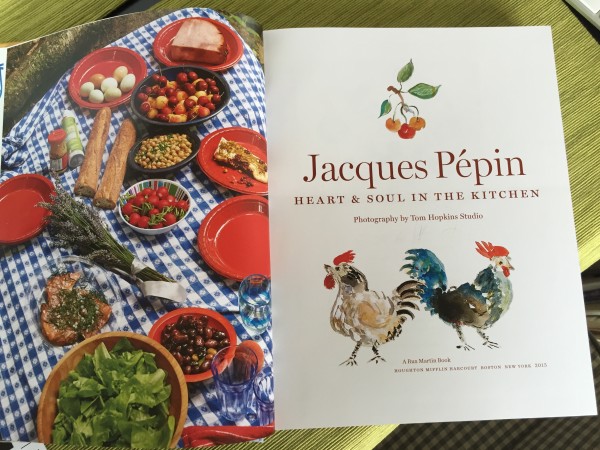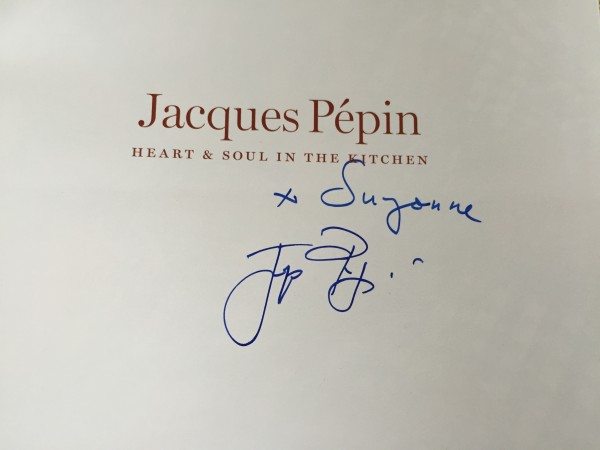 The television series named after the book will be his thirteenth which was filmed at KQED in San Francisco over the last twenty eight years.
I felt so fortunate to be able to be right place, right time to attend this spectacular birthday party. I think I still wear that contented smile of awe and excitement and I look forward to watching his newest television show. I plan on diving into the cookbook to cook his recipes for my family.