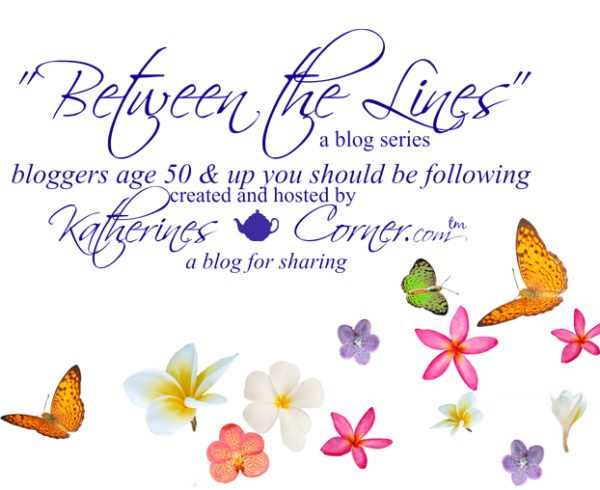 Between the Lines: A wonderful new blog series by women over 50 ~
Just when I thought I knew a lot of female bloggers, I was introduced to a whole new group! Katherine, from Katherine'sCorner.com invited me to be a part of a blog series written by some f-a-b-u-l-o-u-s women over 50. Age is just a number, but as we get older, not only do we get wiser, but we are able to offer our thoughts that come from years of experience. The best part is that everyone is unique and every woman has a fresh perspective on the world.
I will be following this fantastic blog series and I knew you would want to follow too!
A new list of lovely blogging ladies age 50-80 will be added every Tuesday throughout the series. There is so much to learn, enjoy and create on these blogs, recipes, fashion, home decor, faith and so much more. Let's raise blog land to its feet as we celebrate bloggers of a certain age that you should be following.
Please support visit, subscribe follow, etc. all of the wonderful blogs in this series by clicking on their name in the list.
Please remember to check back every week for the new list. This series lasts for 10 weeks of features and a final week (11)
Please visit this weeks Featured Bloggers by clicking on each blog in the list ♥ And come back often!
---
I will be featured on June 14th and I am looking forward to learning more from of all of these gifted bloggers over 50.
Everyday is a new adventure, isn't it?