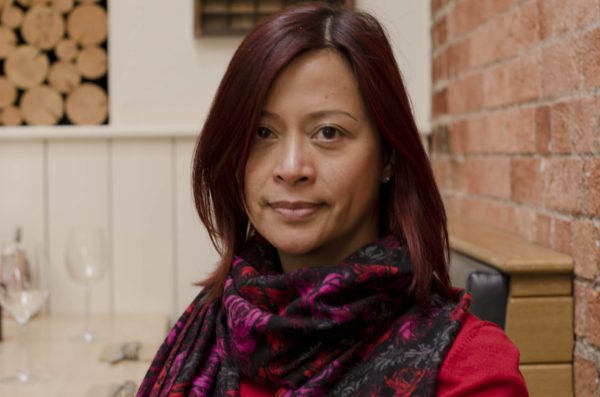 Please welcome our newest Guest Adventurer: Shirly from Winchester Hampshire (England)
My name is Shirly and I'm a young at heart 48 years old. I had my son during my mid-teenage years and never really had the chance to discover what I wanted to do in life or to find out what I was good at. Now that my daughter has finished university and is beginning to carve her own life, I thought this would be my chance to discover my own passions and find out what truly lights my fire. Although I've worked as a Midwife for over nine years, I've always felt that there was something missing. I think as mothers we give way and focus on bringing up a family, leaving our personal hopes and dreams on the side.  It's never too late to discover our passions. This is one of the reasons for starting this blog, NurtureHappy.com to hopefully inspire others in similar situations to do the same.
I have two grown up children; My son is 32 and is living on his own near where I used to live with my daughter (Charlie) in London. He's pretty private and unfortunately, doesn't really want to be mentioned personally. My daughter is 23 years old. She graduated after finishing a degree in Fashion Jewellery at the London College of Fashion in July 2015. Through using a studio in a school to create her jewellery pieces, she somehow got a job as as teaching assistant. She's now looking to train as a Design and Technology teacher! 
Being Empty Nesters
My daughter Charlie has her work, friends and better opportunities in London. We gave her the option of moving in with us, but she wanted to stay in London. Because of Mr G's job, we couldn't live in London. Hence I moved to Winchester, Hampshire to live with my partner Wayne (Mr G – the letter G being the first letter of his surname). Mr G and I spent a lot of time together before I moved in with him and I thought this would make moving easier. 
I never realised how difficult it would be not to be living with my daughter and not seeing her everyday, or being a big part of her life. I know that I can't hold her hand at every stage of her life and that this is also an opportunity for a new life for all of us. This is the other reason for blogging, again to inspire others in a similar situation that there is a life beyond our grown up children.
Mr G and I are now free to enjoy ourselves without the worry of getting home early because of the children. We are very much discovering the freedom and opportunities opening before us.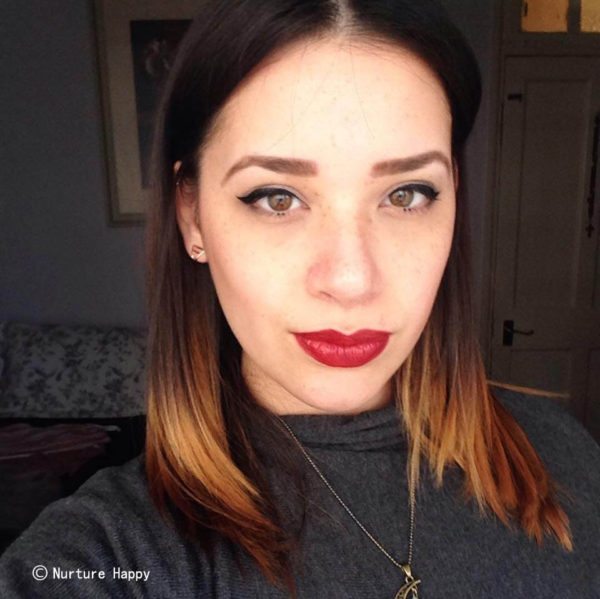 ---
Finding My Passion is Not as Easy as I Thought
Finding my passion is proving to be more challenging than I thought. Having been a mother from my mid-teenage years, I never had the opportunity or freedom to discover my true passions and what I was good at. All the jobs I've had were for the purpose of keeping a roof over my children's head and to keep the wolves from our door so to speak.
Even though I've had a nine year career as a Midwife, my journey into Midwifery was also due to being in survival mode. I didn't choose it as such, it was more the best option to do at the time. Don't get me wrong, I've had some great times sharing the most precious time in the lives of women, couples and babies who I've supported and continue to support over the years. I've been passionate about my work and the women I've cared for, but there's always been something missing.
There were very few times I remember waking up and thinking how excited I was to get up and go to work. More often than not, I'd get up and think, 'Dear God, please don't let me mess up today'. Midwifery has some beautiful moments, but it's also lots of hard work and responsibility. Like all healthcare professions, there's a lot of litigation avoidance. This takes the satisfaction out of the job somewhat.
Not Knowing What I Want
Now that I'm an empty nester and have the freedom to find my true passion in life, I'm surprised to discover that I'm coming up with a blank wall! Ouch. Have I lived my life for my children so much that I forgot about me?
I guess in the grand scheme of things, one month as an empty nester is not long and I shouldn't really put too much pressure on myself. But I never realised how hard finding my passion could be.
Things I've Enjoyed Learning About
I guess the best place to start will be to think about things I've enjoyed learning about when I did have some free time. These include:
Learning about Complimentary Therapies, Food and Nutrition and Photography. So far these three topics are the only things which really ignite my fire.
Why Do We Feel the Need to Be Needed?
A few years back I qualified in Indian Head Massage, Reflexology and Craniosacral Therapy. I think I'm pretty good too, as my clients have expressed enjoyment and relaxation following the treatments they received. However as the years have gone by, I found that my hands and fingers have not been able to stand the test of time, or rather the pressure required to provide effective Reflexology treatments.
I don't think I can earn a living providing Indian Head Massage. Enough said.
Craniosacral Therapy is one thing I do enjoy, but opening a clinic also means doing some extra training to get the insurance that is required to practice. Something that I don't have the time or money for at the moment. I will also need to arrange a venue to run a clinic.
If I was being really honest, I think I chose these therapies for two reasons;
1) Was in attempt to increase my chances of earning an extra buck and;
2) I think my self-confidence wasn't as developed as it is now. I felt good making others feel good. It made me feel needed.

But now I'm more secure within myself. I want to be with others' because I want to be, not because I want to feel needed. Having been a voice for the women I care for, I've gained the confidence in my self and my abilities. I no longer have the need to feel needed.
What I want now is to develop something which I'm passionate about. It's not just about the money or the adulation. I want to get up in the morning and think, 'Yes! Let's get this show on the road!'
Nutritional Therapy and Photography
This is my current passion. You already know how Mr G and I love our food. On the whole we eat pretty healthily, we just need to eat less. Shock face.
I began a Nutritional Therapy Diploma in 2014, triggered by what seems to be women's lack of knowledge of what to eat during pregnancy. Unfortunately due to life changes which occurred last summer, I was unable to continue into year two last year.
My aim is to continue with Year Two of the course this September (2016) and develop my knowledge into a business once I've qualified. I know that I have a tough and expensive two years ahead of me, as the course is not cheap. I have another blog about my experience as a Nutritional Therapy student, but it has been somewhat neglected.
The nutritional course has ignited my other passion, which is photography. My nutrition blog includes recipes which I've created and taken photos of to illustrate the dishes I've created. I've since learnt how to take better photos, but I know I'm nowhere near as good as PinchofYum.com. But I'm working on it! I have taken some photos of dishes I've created for Mr G and I, but I'm yet to decide which blog to post them on.
Finding My Passion out of the Comfort Zone
It's early days, but one thing I do want to do is to discover what I am capable of. The above ideas for finding my passion have either passed or is still on the boil. I guess this will be a continuous work in project for the time being.
What gets you up in the morning?
---
Thank you for sharing your inspiring story Shirly! I hope you will visit her terrific blog NurtureHappy.com
Do you have a story which you would like to share? Please send me an email for your post ideas to suzannestavert@me.com