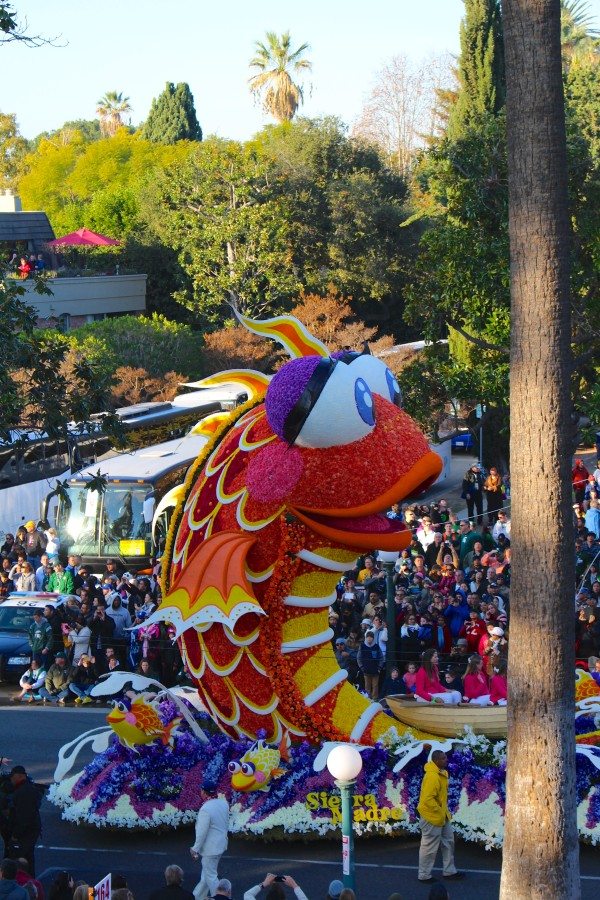 Each New Year's Day, people from around the world tune in to Pasadena, California, home of the Rose Parade and Rose Bowl Game. It is a tradition that is more than a century old – a festival of flowers, music and sports unequaled anywhere else in the world. It's America's New Year Celebration, a greeting to the world on the first day of the year, and a salute to the community spirit and love of pageantry that have thrived in Pasadena for more than 100 years.
On a typical New Year's Day morning, with a steaming cup of coffee, I am settled in and ready to watch the parade that begins at 8 am. Pasadena and all of the festivities is located only a few miles away from where I grew up. As a young teen I even spent the night on the parade route once and waited all night, in the freezing cold, for the sun to rise and the glorious parade to begin.
It has been over 20 years or more since I have attended the Rose Parade in person. We now live 90 minutes away and the thought of rising at 5 am and driving that distance was not nearly as enticing as it used to be. With the colorful commentating, the multiple camera views of the parade and no commercial interruptions, watching from my comfy couch has been a fantastic substitute for actually being there!
However, last year we decided to buy some fairly pricey tickets and sit in the grandstands with assigned seats. Our dear friend lives about a mile away from the parade, so we could park and walk without the added stress of finding parking. On New Year's Eve we enjoyed a lovely dinner in a downtown Pasadena restaurant and took a ten minute walk to the parade route where they start to line up the floats around midnight.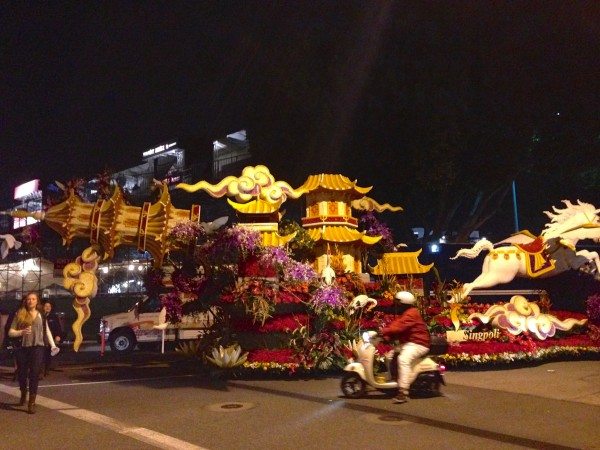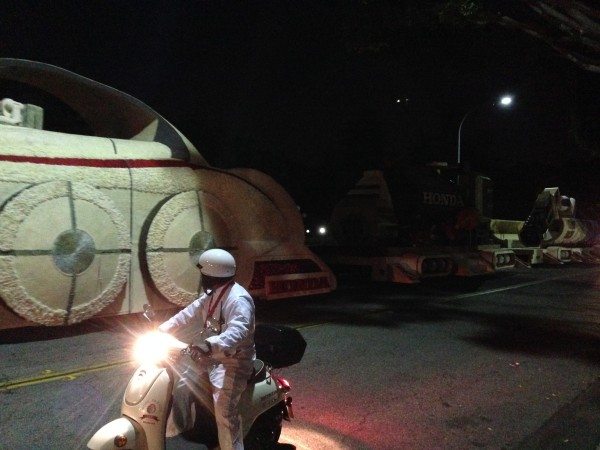 It was so exciting to be in the middle of the action, with street closings, police escorts and Tournament of Roses officials on scooters directing the floats. Most of the floats are constructed and decorated in large tents within a 5-10 mile radius. They are then towed or driven very s-l-o-w-l-y to get to their place in line.
Fun Fact: Every part of each float is covered with flowers, or natural materials like seeds or bark.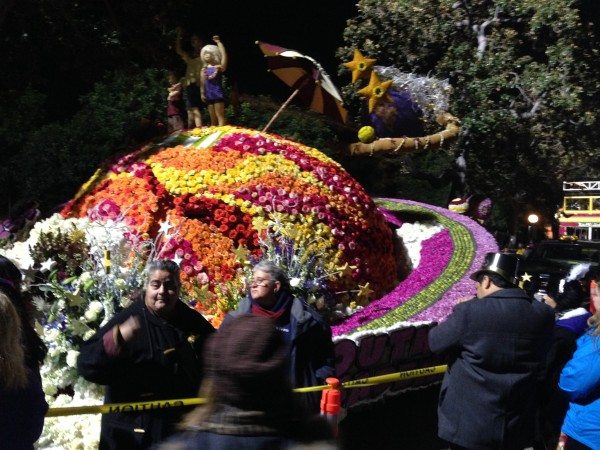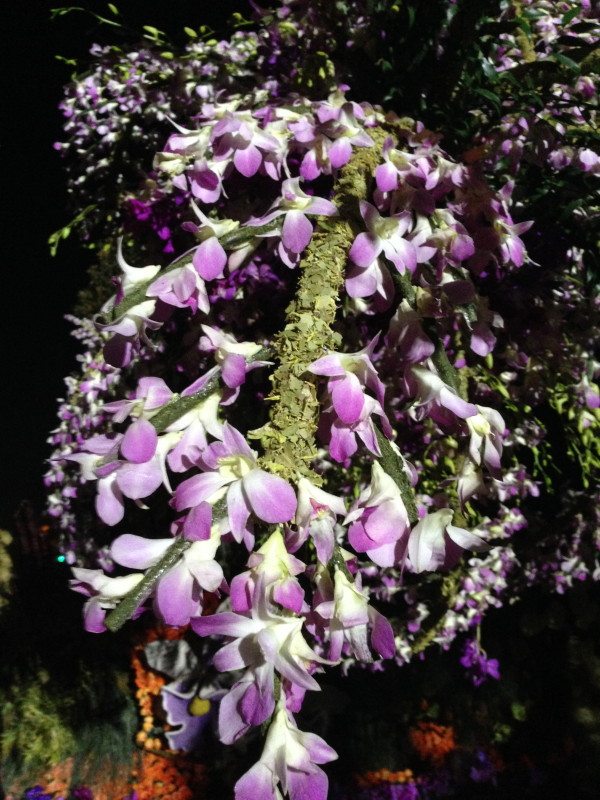 The Queen and Her Court
Each year about 1,000 high school senior girls interview for a spot on the Rose Court. It is an incredible honor to be one of seven young ladies to represent the Tournament of Roses, as well as make personal appearances throughout the Los Angeles area for several months prior to the big day.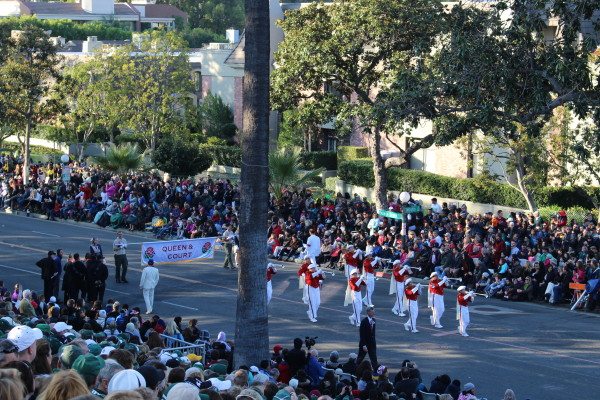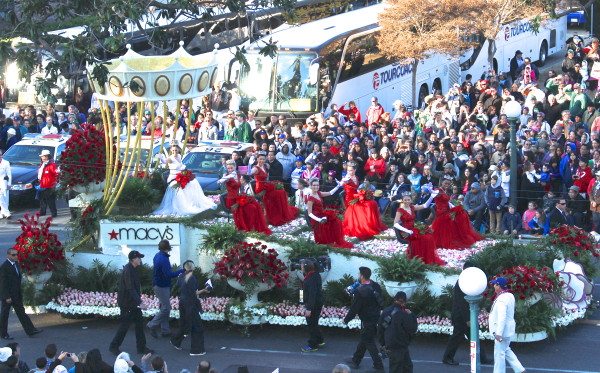 Fun Fact: When I was just 17 years old, I was chosen as a member of the Royal Court and it was a highlight of my life. To this day, friends and family remember this exciting time that they all shared with me.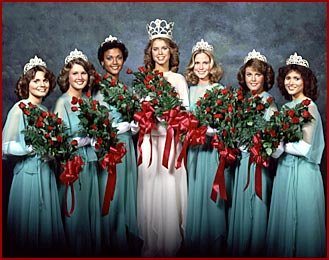 "The process starts with a specially-built chassis, upon which is built a framework of steel and chicken wire. In a process called "cocooning," the frame is sprayed with a polyvinyl material, which is then painted in the colors of the fresh flowers or dry material to be applied later. Every inch of every float must be covered with flowers or other natural materials, such as leaves, seeds or bark. Volunteer workers swarm over the floats in the days after Christmas, their hands and clothes covered with glue and petals. The most delicate flowers are placed in individual vials of water, which are set into the float one by one."
They smell heavenly too!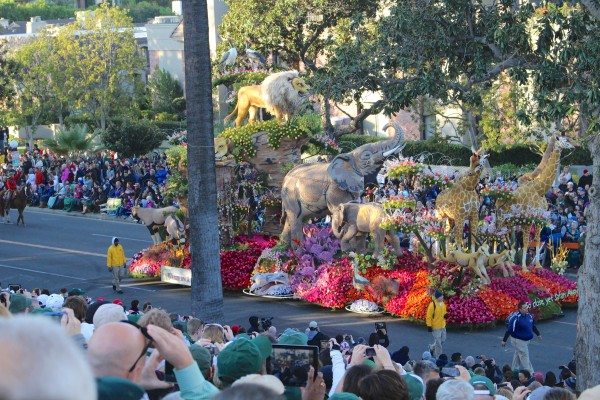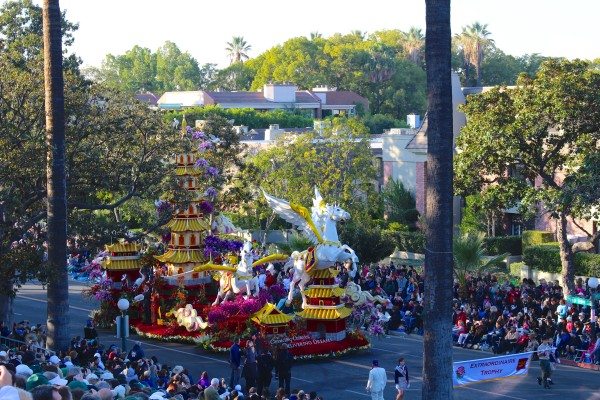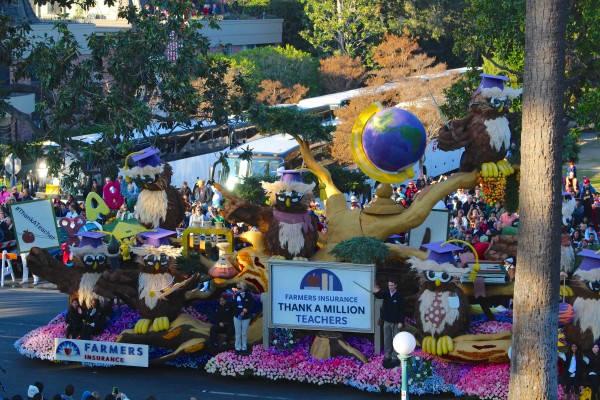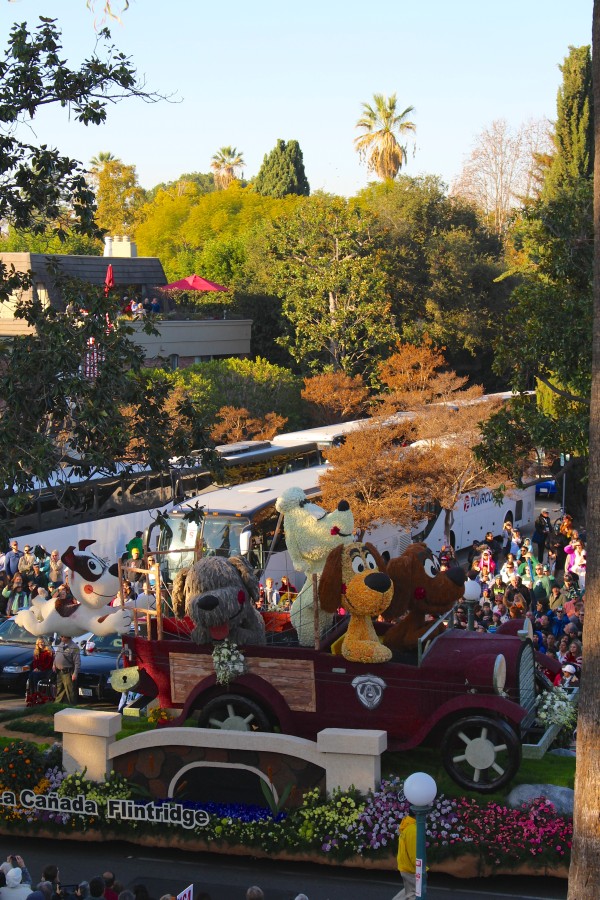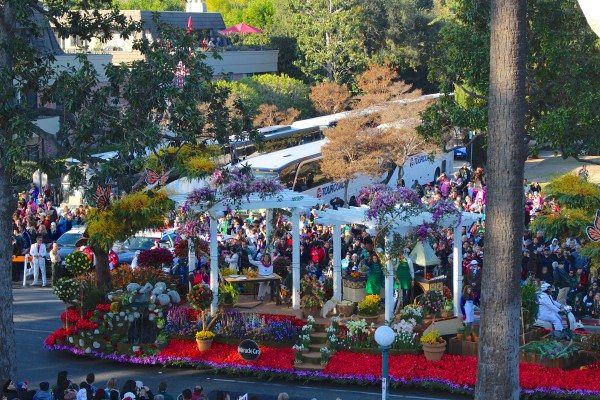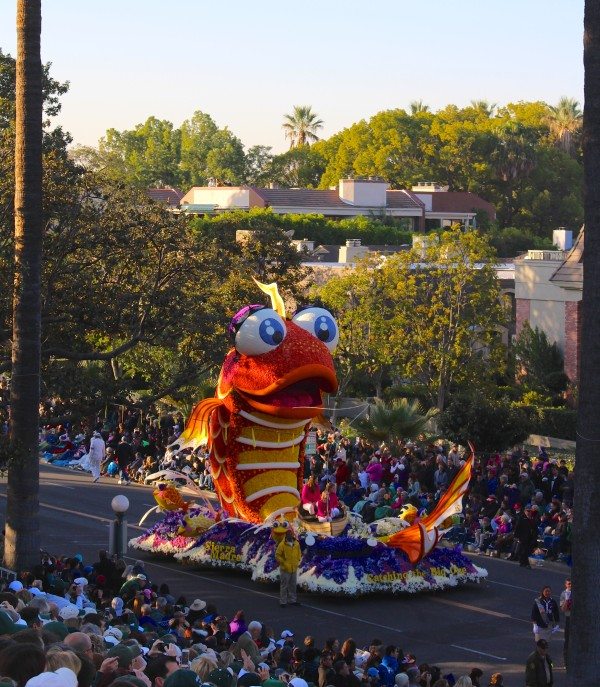 A vivid rainbow of flowers covers every float in a breathtaking creative display. By experiencing the parade in person, you are able to appreciate the magnificent details of each of the floats. I do admit however, there is an advantage to watching the parade on television.  The television hosts explain details of the floral decorations like what types of flowers are used, the numbers of flowers and even where they are grown.
I hope to entice you to take the opportunity to visit the parade at least once. One million people line the parade route every year and many come from out of state to enjoy the fantastic weather and floral spectacle. Whether in person or on TV, the Rose Parade in Pasadena on New Year's Day morning is a wonderful way to kick off a bright and optimistic new year.
The Bands: No parade is complete without amazing, goose bump producing marching bands!
Tournament of Roses officials travel all over the world interviewing and reviewing spectacular marching bands in order to create the perfect variety for the parade. These are top-notch, award winning bands who put on a phenomenal show.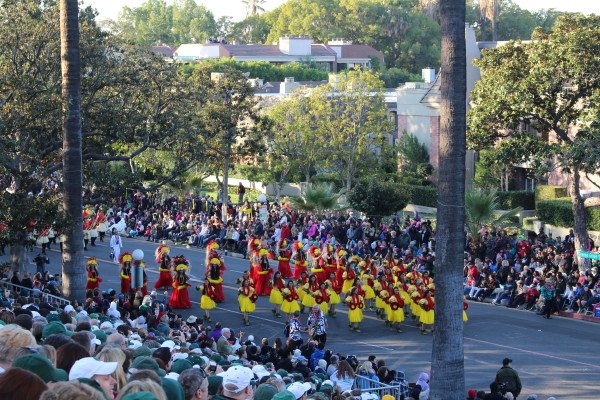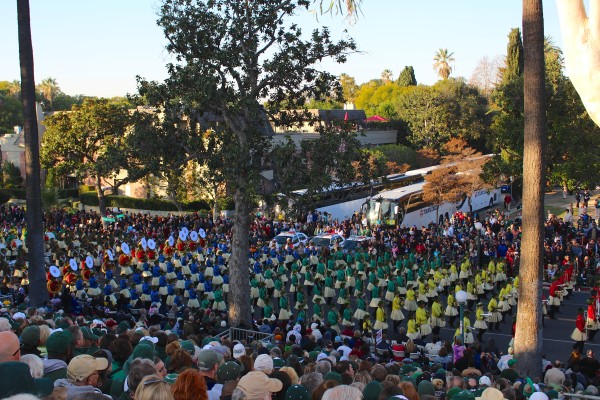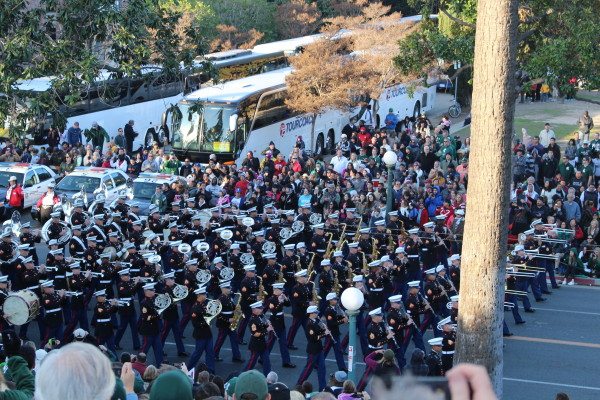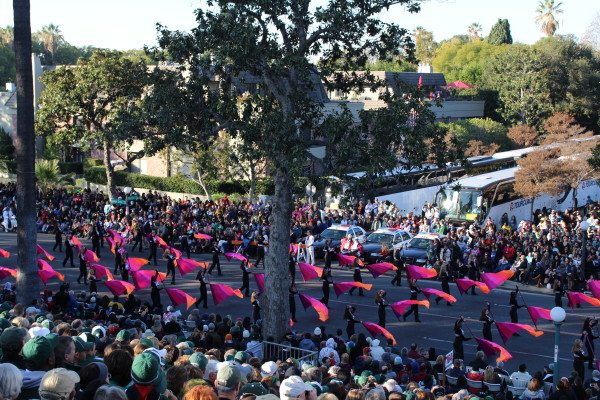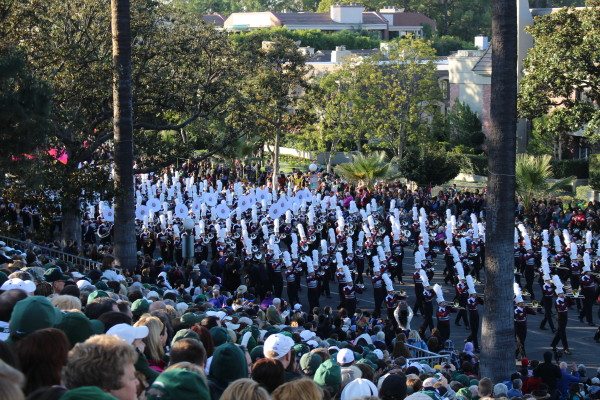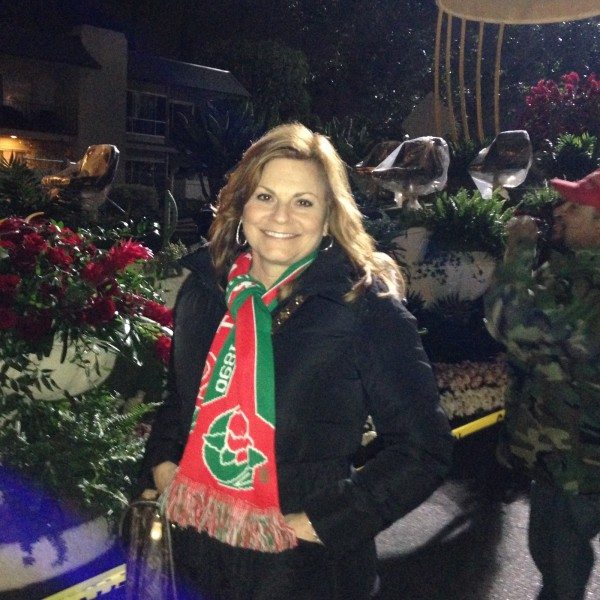 The Rose Parade is so near and dear to my heart. I have learned firsthand just how much time and effort is unselfishly offered to create a spectacular event for millions of people to enjoy around the world. I am so proud to have served a small part and always appreciate and enjoy this one of a kind event every single year.
I hope you have a learned a little more about this special New Year's Day parade and maybe you will plan a trip to Southern California one day to see for yourself!
Happy New Year Friends!
Suzanne