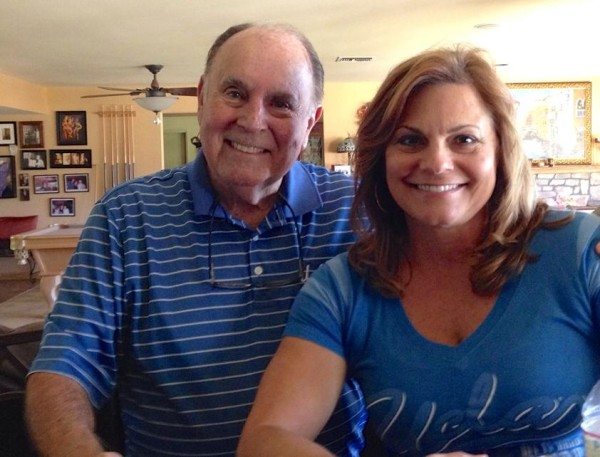 I wanted to let you know that my Dad passed away this morning. Thank you for all of the prayers and virtual hugs.
---
I recently authored a personal and heartfelt post detailing my fears and anguish over my dad's terminal illness. I received a loving avalanche of kind, helpful, prayer-filled thoughts from friends as well as strangers. Your kindness helped me through the darkest week of my life.
Many of you have suffered like I have from this type of loss and you offered valuable suggestions from your experiences. Every hug and every word you wrote helped me a great deal.
These last days of his 2 1/2 year battle were horrific for him and for his family to watch him suffer it was agonizing. He was so strong and fought an incredible fight, but now he is at peace and for that I am grateful.
Somehow I will learn to live without my wonderful, vibrant father in my day to day life. I will never forget his unwavering support, million dollar smile, optimism, energy and love for his family.
Suzanne