The Space Needle ~
One of my very favorite things to do in Seattle is to have lunch at the Space Needle. Truthfully "The Needle" absolutely fascinates me. When we chose to live in downtown Seattle, our apartment was only five blocks away and it towers so high in the air that you can see it from anywhere in the city. (Click here if you receive this post via email to see Video #1)
I love it in the rain, in the sunshine, through every season, I just can't get enough.
As an architecture geek, I really enjoy being able to see unique buildings and structures and the Space Needle is one of the most exciting examples.
Space Needle Fun Facts:
When the Space Needle was built in 1962, it was the tallest building west of the Mississippi River
It was built for the World's Fair in Downtown Seattle
The Space Needle's top, an aircraft warning beacon, reaches 605 feet
The Observation Deck is at 520 feet
The Sky City Restaurant is at 500 and there are stairs that take you up to the Observation Deck. The Space Needle had the second revolving restaurant in the world. The first one was in the Ala Moana shopping mall in Hawaii. There are now hundreds of turntable structures throughout the world.
Space Needle's concrete foundation goes 30 feet underground
Each of the two high speed elevators holds 45 people and you can get to the top in 43 seconds
Breathtaking views of the Seattle skyline, as well as the Olympic and Cascade Mountains, Mount Rainier, Mount Baker, Elliott Bay, the Puget Sound and surrounding islands can be viewed from the top of the Needle
For this post, I had some fun with a few videos in order to give you a better idea what it was really like going up the elevator of the Space Needle and actually having lunch at the SkyCity Restaurant!
Take a ride up the elevator ~
Now we have lunch… the food is really delicious and there is no extra charge to go to the Observation Deck if you dine in the SkyCity Restaurant. (Click Here if you receive this post via email to see video #2)
As I said in the video, the views are spectacular! (Click Here to see video #3 if you receive this post via email).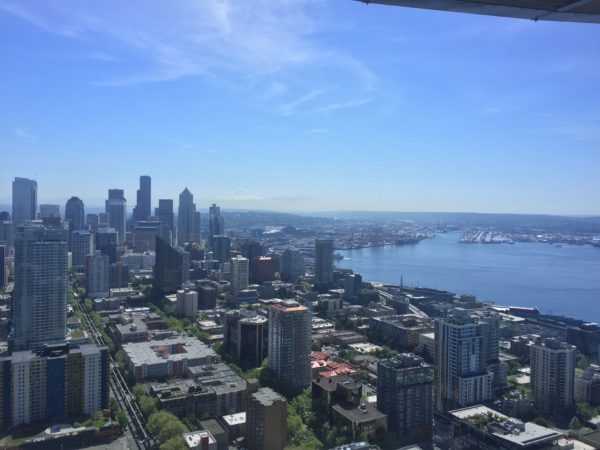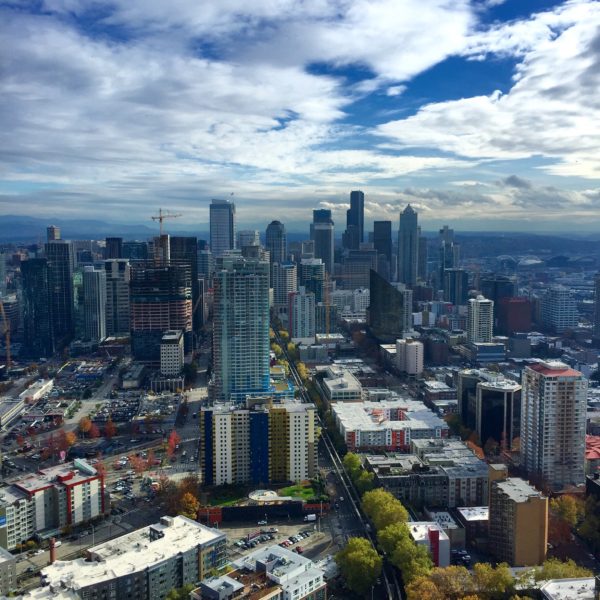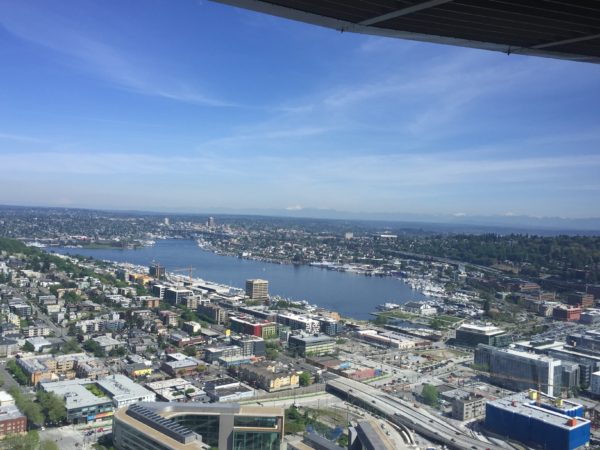 A close up of our lunch ~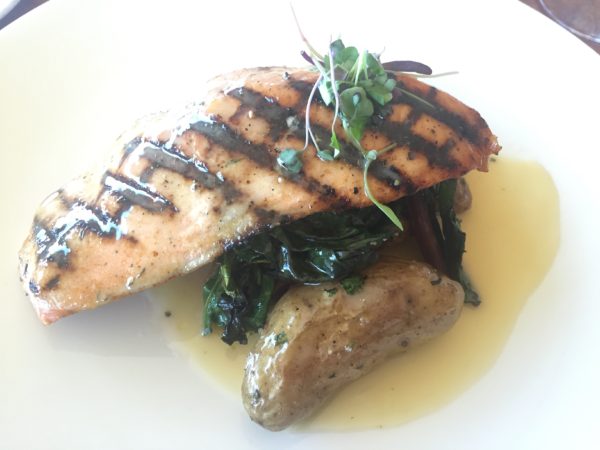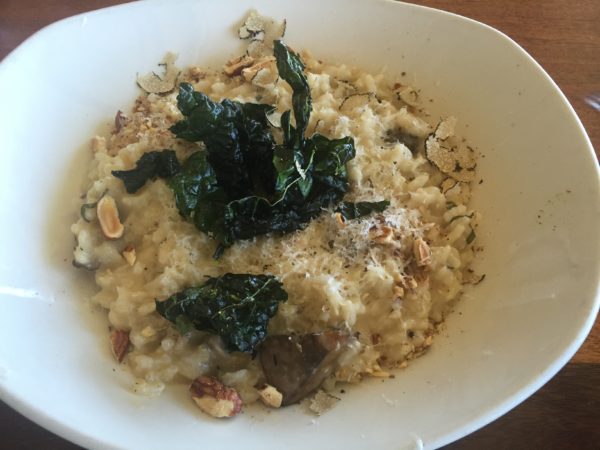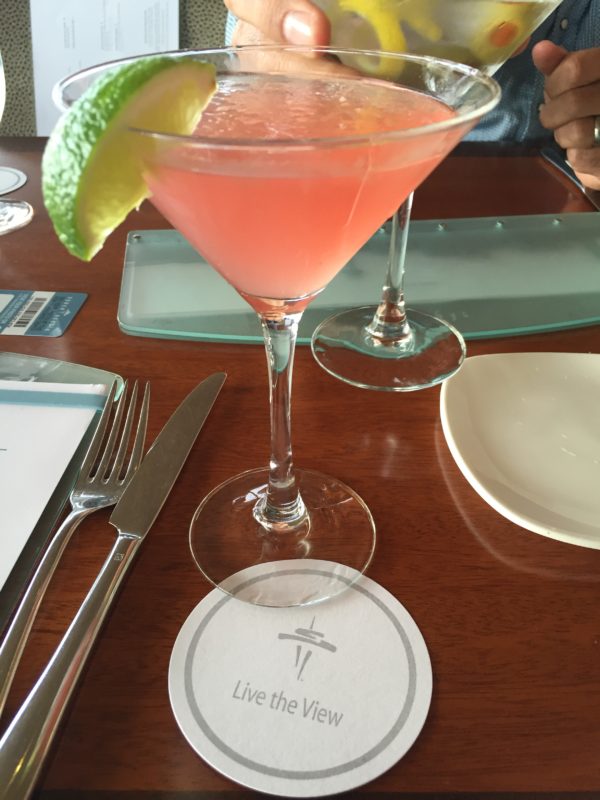 During our eight month stay in Seattle, I was fortunate to have the opportunity to admire the Needle every day when I was at home (and not traveling!). Rocco and I took a walk every single day (rain or shine) and I challenged myself to find a new way to capture it. Here are a few of my more creative attempts ~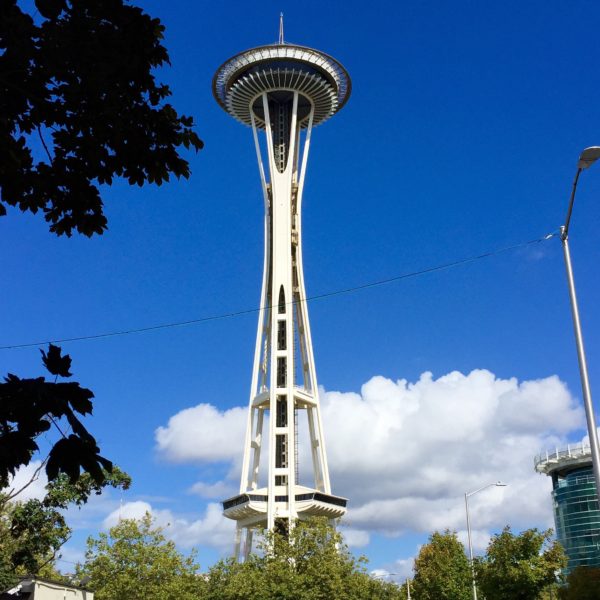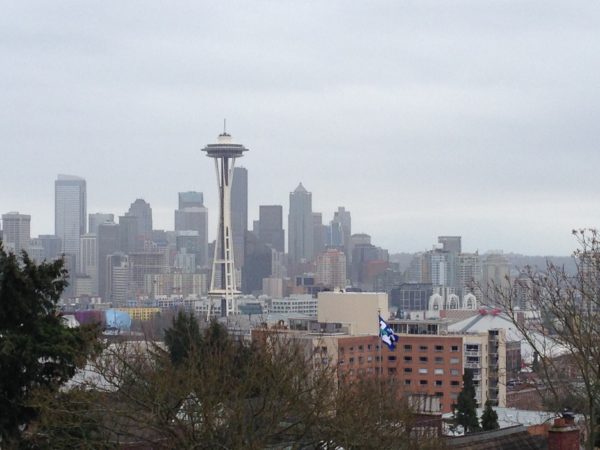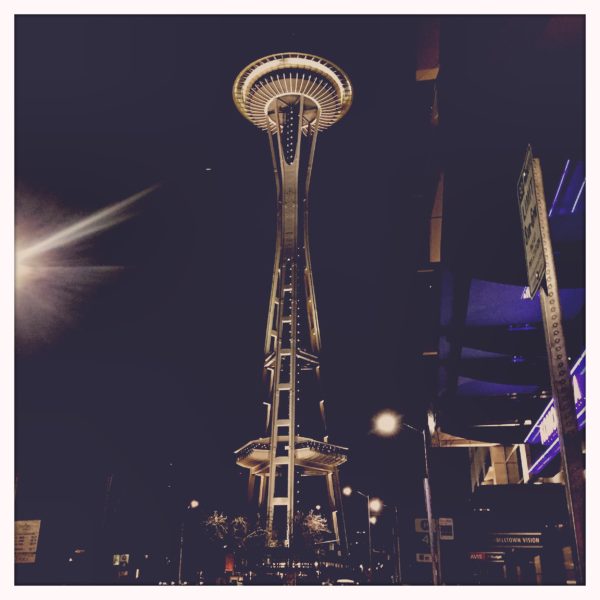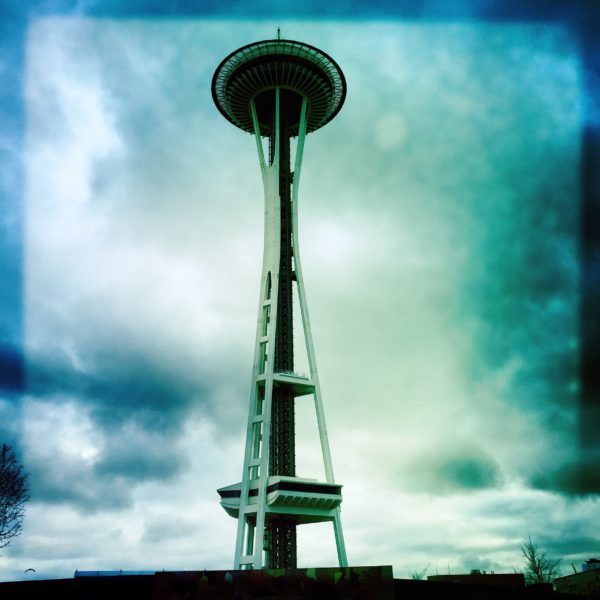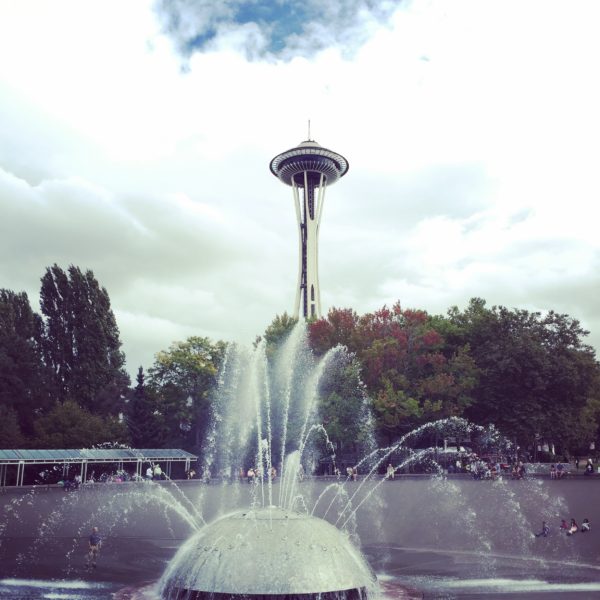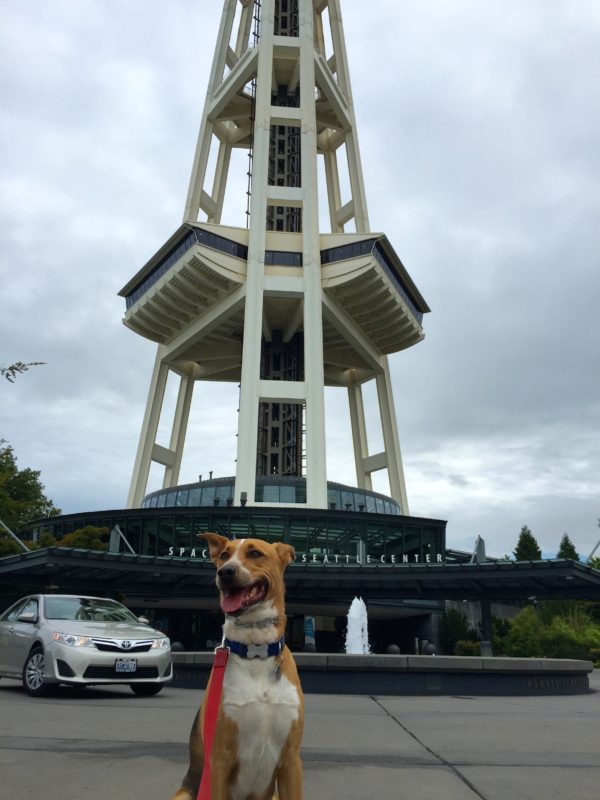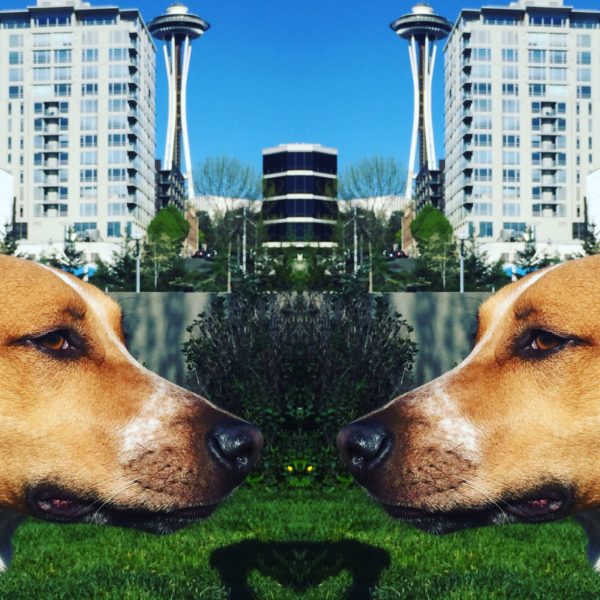 Have you been to the extraordinary Space Needle? Do you have an iconic building nearby where you live? Are you planning travel to Seattle? Looking for a hotel?
---
Remember you can receive our posts every time we publish them right in your email.  Don't miss an adventure!
Please follow us on Facebook, Twitter, Pinterest and Instagram and we look forward to following you!