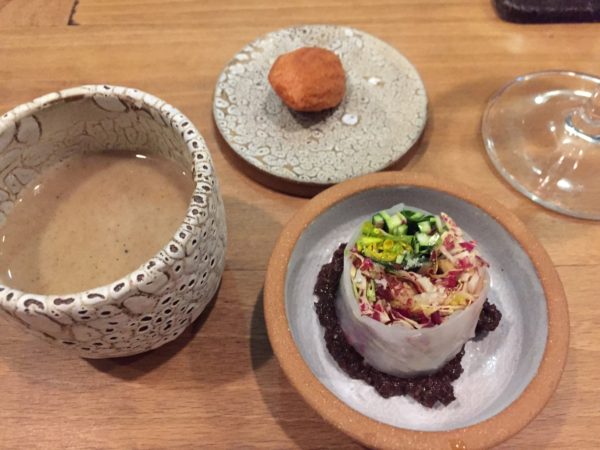 I think it was for sure my best dinner in Los Angeles. No contest.
Yes – it's true. This may have been my Best Dinner in Los Angeles ~ maybe my favorite meal ever. Whoa – BIG statement. Don't forget that I have been to the French Laundry in Napa and thought that dinner was my favorite. Those are some big shoes to fill.
Trois Mec, roughly translated, means "three guys" in French. So three guys, who happen to be accomplished and now famous Los Angeles chefs, created this one of a kind restaurant. I have known about it since it opened, but this was not an easy evening to put together. We lived in Orange County which is located about 90 minutes to 2 hours each way (only because of typical Los Angeles traffic) plus, the reservation is not easy to get.
It actually isn't a reservation at all, but a ticket, a golden ticket. Every other Friday, they release about 30 seats for two seatings each night. The meal is pre-fixe and you pay in advance. Sounds a little sassy and daunting doesn't it?