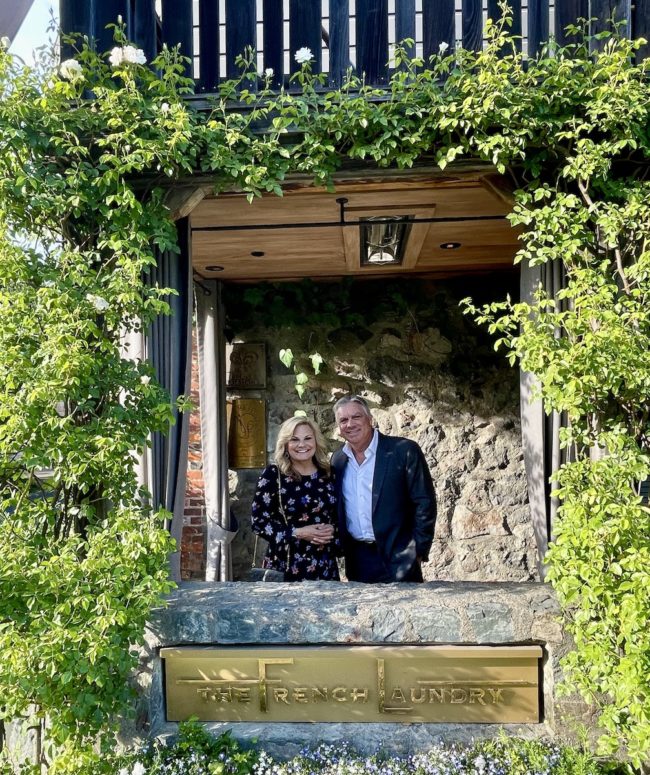 Dining at The French Laundry has been a dream of mine since my passion for food, restaurants, and the presentation of dishes bordered on obsession. This world-famous, three Michelin Star, pinch me I'm dreaming restaurant is the place where food lovers spend an evening of a lifetime.
Seven years ago, my wish to dine at The French Laundry came true and Craig and I experienced this spectacular dinner for the first time. As expected, it met every one of my expectations and more. The entire food adventure was dreamy and surreal, delicious and memorable. I wrote about my experience here on the blog way back when I first started Adventures of Empty Nesters. 
Fast forward to 2020 where it was a challenging year for everyone. (I know it's an understatement!) We put our travel dreams on hold and continued to postpone and cancel every trip, every adventure. However, it was time for me to plan my 2021 60th Birthday celebration during this lockdown even where we saw no end in sight. But I planned it anyway! Always the optimist and planner, I thought, why not, let's plan something, we can always cancel.