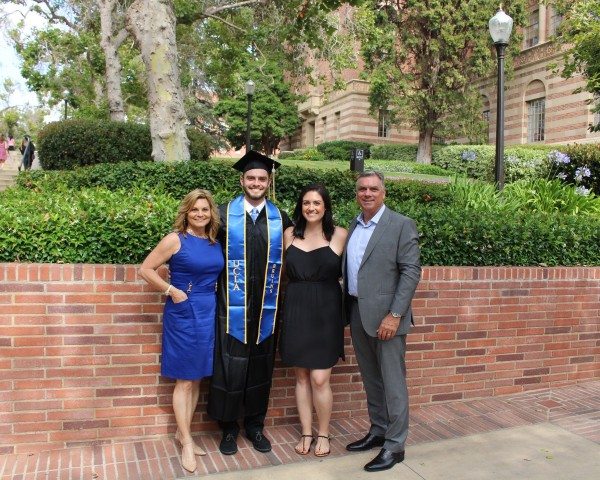 One more change in the Empty Nest
Graduate from high school, move out, go to college, graduate from college, get a job – rinse, repeat. This is all happening again. Now, five years later, our second and last child has left the nest and graduated from UCLA just a few days ago.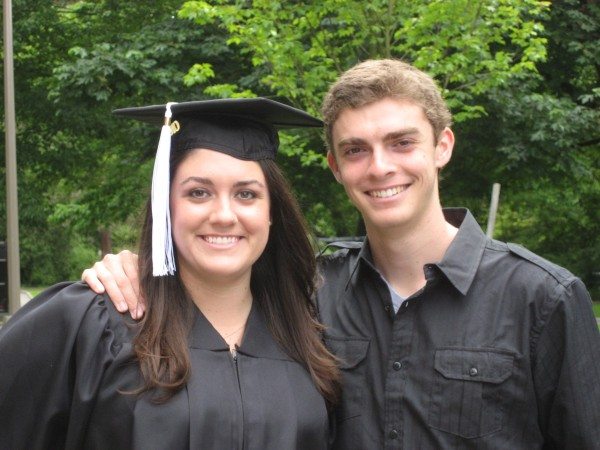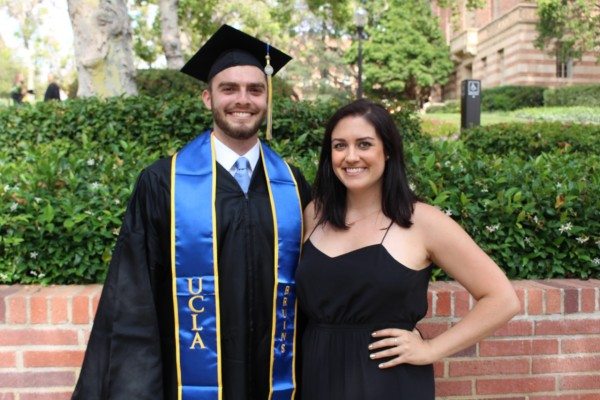 I knew that the graduation weekend would be filled with emotion, but it is difficult to prepare for the enormity of it all. Hearing The Graduation Pomp and Circumstance March as the students entered the acclaimed Pauley Pavilion on the UCLA campus, was breathtaking and the tears flowed. The culmination of four years of hard work and discipline was ending and new beginnings were on the horizon.
The celebration of Nick's graduation was emotional, but it was also so much fun as well!  The four of us dined at great restaurants, enjoyed handcrafted cocktails and we even received complimentary graduation balloons, appetizers and Veuve Clicquot Champagne from the hotel. It was truly magical and I really didn't want it to end.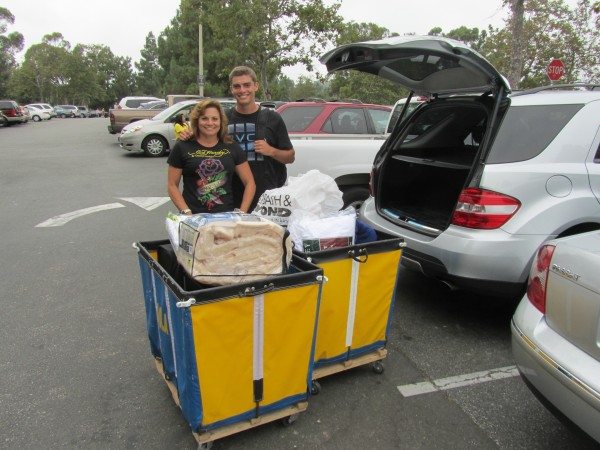 How on earth does time pass so quickly? It seems that it was just yesterday (cliché I know) that we were pushing the enormous yellow and blue bin down the halls of Hedrick at UCLA. Nick enjoyed living in the dorms, he then had a great time living in the Fraternity house and in his junior year, he lived in Florence for a four-month study abroad program in Italy. Nick finished his career at school in a "Senior" apartment away from the general student population and younger students. It was time to get serious…
His time in Florence was incredible and life-changing. He left Los Angeles as a college student and came home a savvy world traveler. I swear that boy has ice in his veins. Nothing rattles him, he just goes with the flow solving problems as he goes. He has matured these last four years and looks at life now much differently as a Senior than that of a new Freshman.
The group of college students he met in Italy formed their own special family. They traveled together and took turns preparing Sunday family dinners. One apartment "family" would cook, and the other would bring the wine. Yes wine, since when do college students drink wine instead of beer? The students that live in Italy, that's who.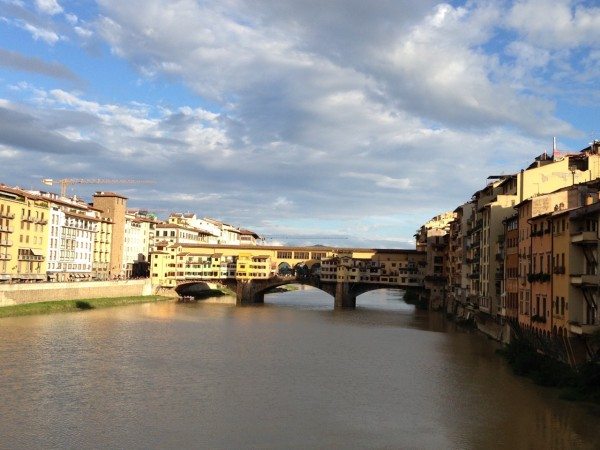 Our trip to visit Nick
Craig and I met up with Nick and his close friends in Berlin. We had an amazing adventure staying in a luxurious hotel, hanging out at the biergarten, visiting the Holocaust Memorial, the Berlin Wall Memorial and many other historically significant sites. In order to do it justice, I need to write about Berlin in a separate post. It was a remarkable place with incredible architecture, rich history, great food and we all felt a great deal of emotion as we walked through the city.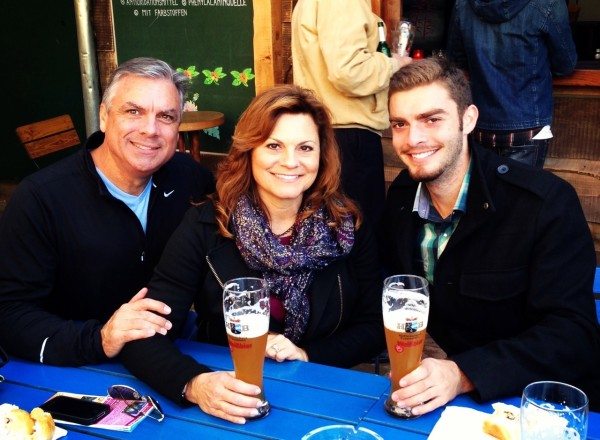 The boys traveled home to Florence and we went on to visit Amsterdam, London and then finally to stay in Florence. We wanted to be able to envision where he was and what it was like while he was studying there. Living the carefree existence of college students studying abroad, the roommates and friends traveled extensively every weekend they could.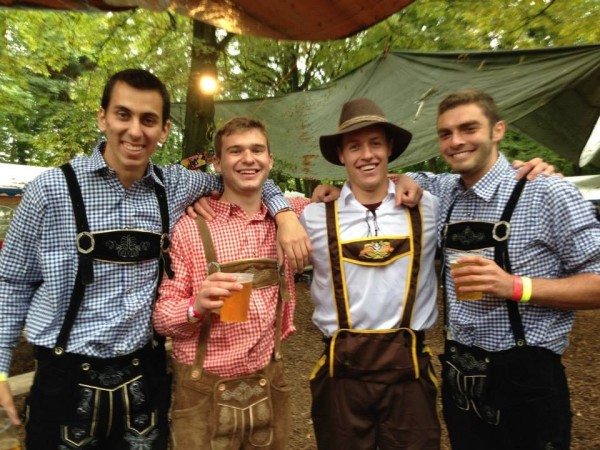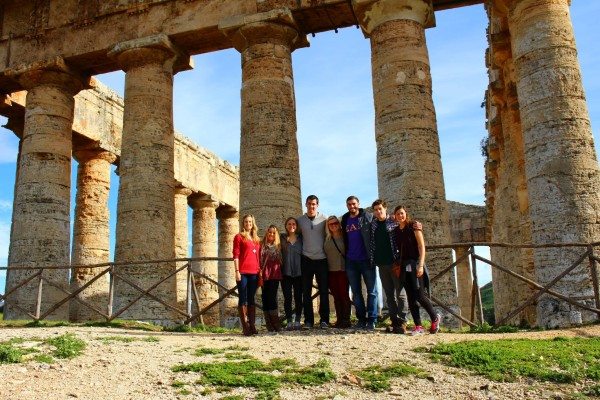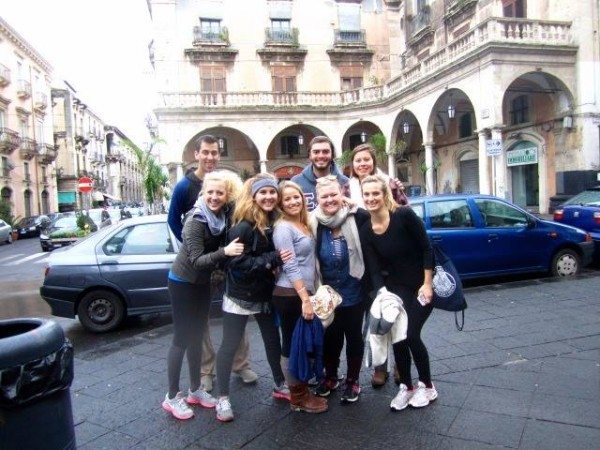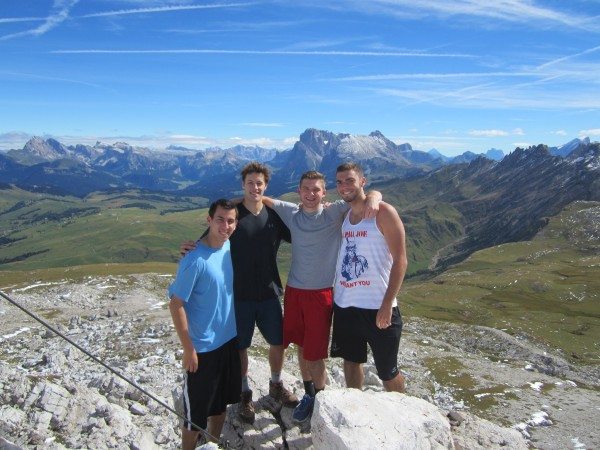 Traveling to Florence was bittersweet for me. I knew that once I left, I would be saying goodbye to him for 4 months. Ahhh! I get tired of saying goodbye.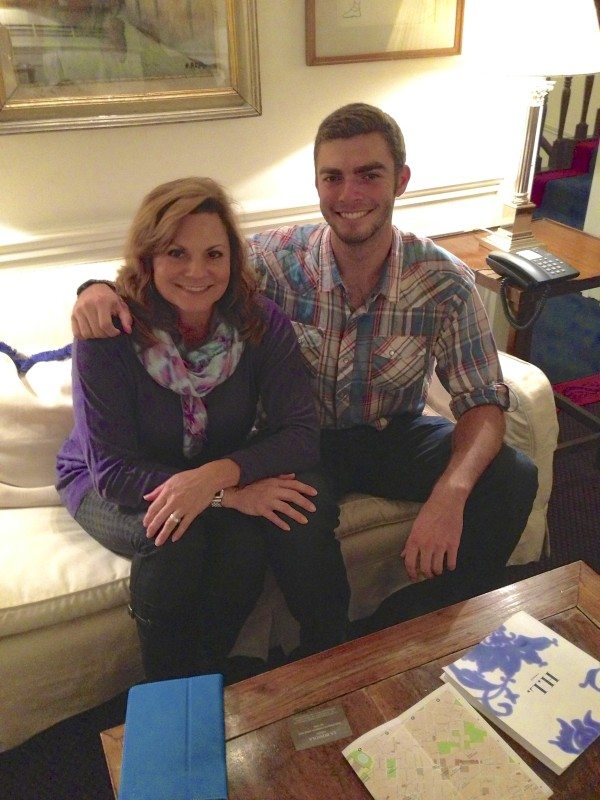 Of course I survived his study abroad in Europe and we welcomed him back for the second half of his junior year. His senior year seemed like a final tour of sorts, a last hurrah, a gathering up of all of the missing pieces kind of year. Interestingly enough, by December he was already contemplating how he was going to get a job.
The good news is that he has a job, a real job, one with insurance, sales training and business attire. This is where I get kind of emotional… When your child is in school, he or she is still dependent upon you financially and you offer them parental advice a great deal more. You discuss majors and classes, strategies etc. However, now that college will end and he starts this new chapter in the working world, our empty nest evolves once more. The nest feels even more empty, if that is even possible.
No more Winter and Spring breaks or frequent weekend visits. Nick is moving to San Francisco, like a grown up. I am absolutely bursting with pride and am so happy for his new opportunity. On the flip side, he gets just that much further away geographically as well as emotionally. He's 22 and no longer a student. Wow. WTH.
Here is the best part:
Maturity hasn't jaded him. He has retained his sweet, kind heart that he possessed when we was a boy. He is thoughtful, funny, (sarcastic actually) and tall, really tall. His smile will light up the room and the memory of his huge hugs keep me happy. He often calls to check up on me and see how things are going. He teases his sister unmercifully, yet he appreciates her sage advice and he laughs at my jokes every now and then. He respects his Dad, texts often and wants all of us to be proud of him (that is so easy to do). He loves to travel, drink an occasional whiskey and he is handsome, movie star handsome. (He will hate that I said that).
All of these attributes aren't taught in a classroom in college, but they become who you are and frankly, are the most important. Additionally, without kindness, truthfulness, good character and strong morals even a degree from my alma mater (and his), UCLA, doesn't matter one bit.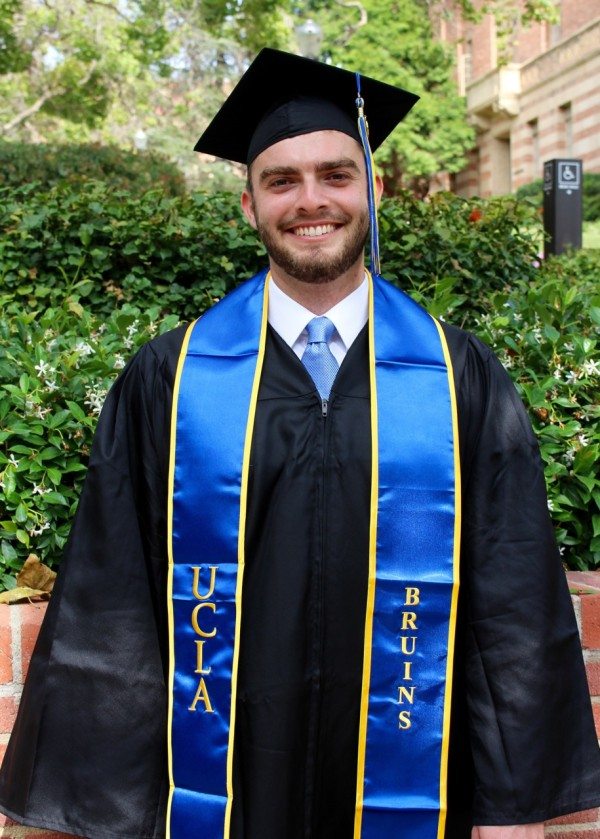 My nest is now the emptiest it has been and I have been preparing for this for the last couple of years. I knew that I needed to find something that would help my empty nester transition be less difficult and help me to focus on my future and dreams. In a way, Adventures of Empty Nesters has saved me and without you reading, supporting and commenting it would not be nearly as satisfying. Your input is invaluable.
All is not so sad in the Empty Nest. Craig and I have a bucket list of adventures, empty nest downsize (right size) fixer-upper challenges and a myriad of new trips to plan. Both kids are doing great and happy in their lives.
I thank you so much for caring and sharing your stories here on the blog and I hope that we all will enjoy this second half of life as much as the first!
Keep us posted on your progress too!
Best to you,
Suzanne