Spending A little Time in Pike Place Market
There are special places in Seattle that will always put a smile on your face rain or shine and Pike Place Market is one of the best of them. It is a "must do" when visiting the city! Tourists fill the isles looking at all of the delicious items that our found at the market. They especially like visiting the Pike Place Fish Market, where the fish mongers sing songs and throw whole fish.
The fish mongers dress in bright orange rubber overalls and are famous for harassing (in a cute way) and joking with customers. When someone purchases a fish, they toss it up to the counter and sing. They chant and repeat the order several times as they hurl the fish! It is so unique, you have never seen anything like it. The atmosphere is very lively and there are tourists from all over the world competing with each other to take the perfect photo. It's a hoot!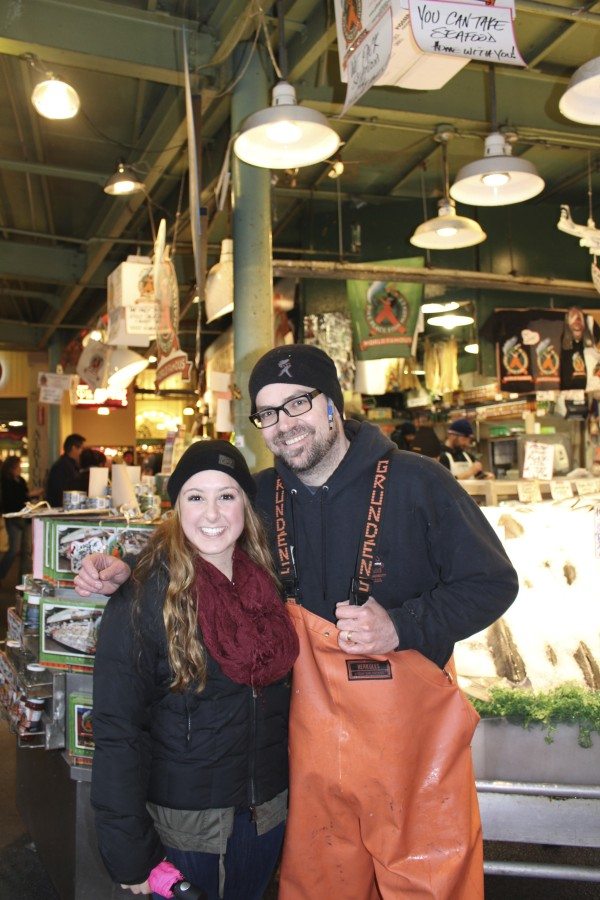 There is not any day of the week or any season of the year that is not exciting at Pike Place Market. It is hard to choose my favorite, but if I did, it would probably be spring. Spring is the time for all of the tulips and daffodils to make their vibrant arrival. Is there anything more beautiful than a rainbow of colored tulips? The market is such a magical spectacle of barrels bursting with colorful tulips that I half expected a couple of unicorns to walk by!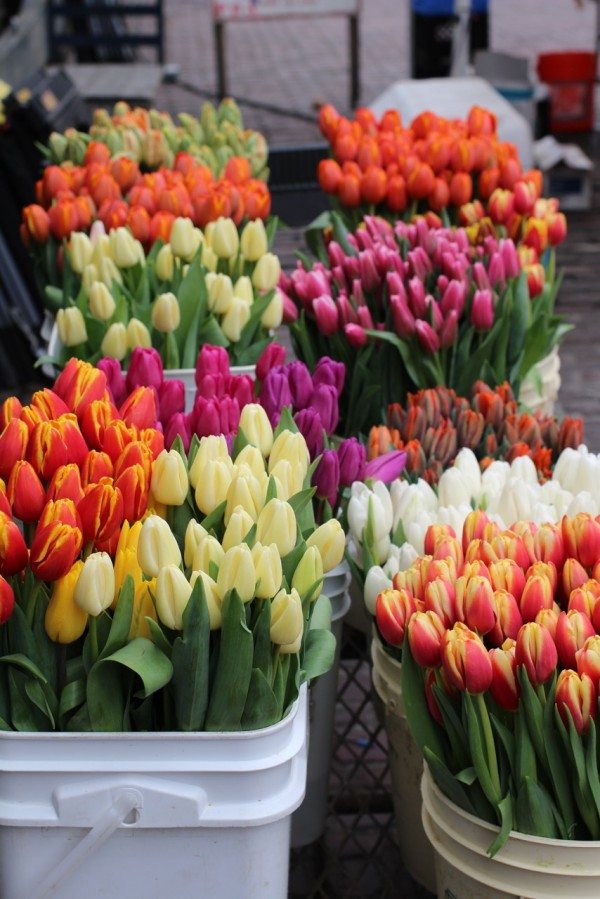 I recently took a fantastic photography class and have been working on my skills. What better place to go than Pike Place Market. I went on a grey Wednesday, there were not many tourists and the shopkeepers were happy to talk about their flowers, fruits and vegetables.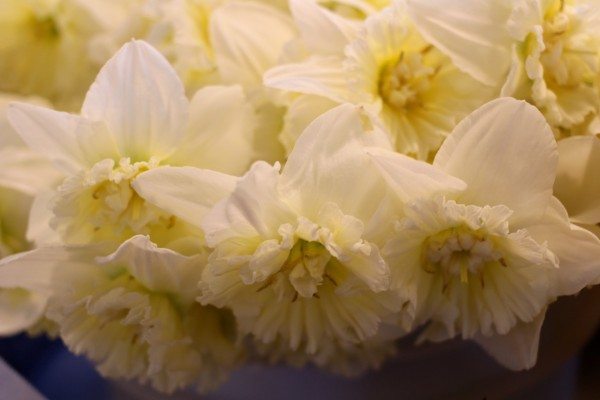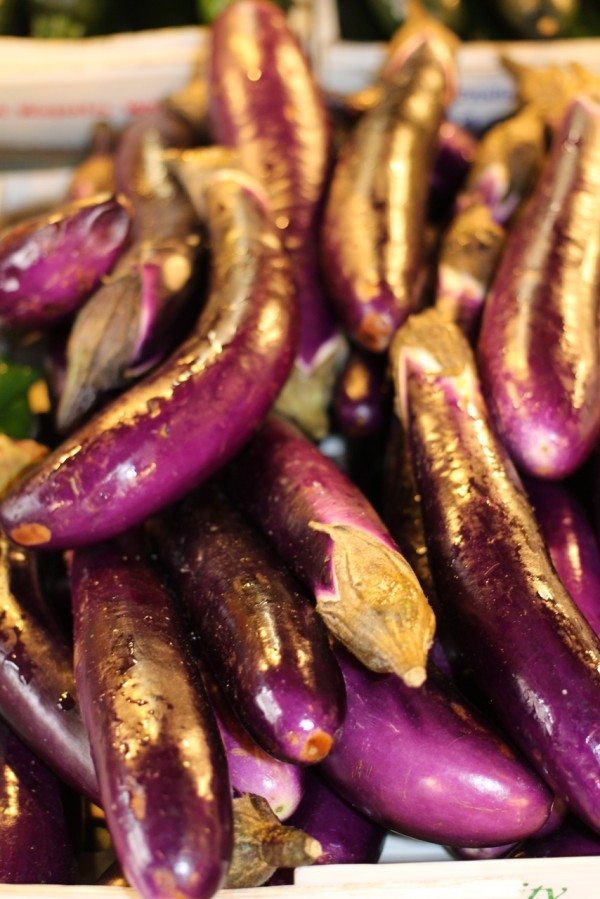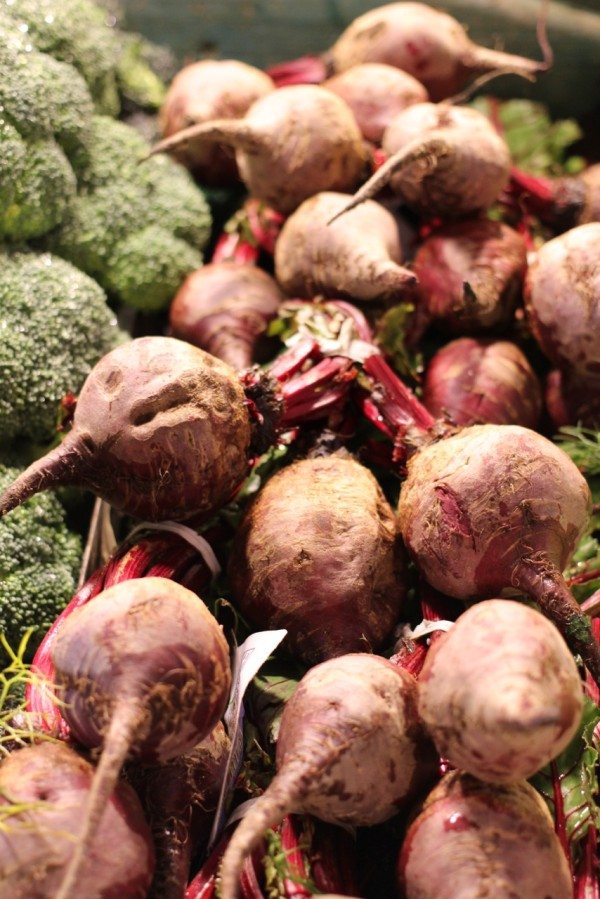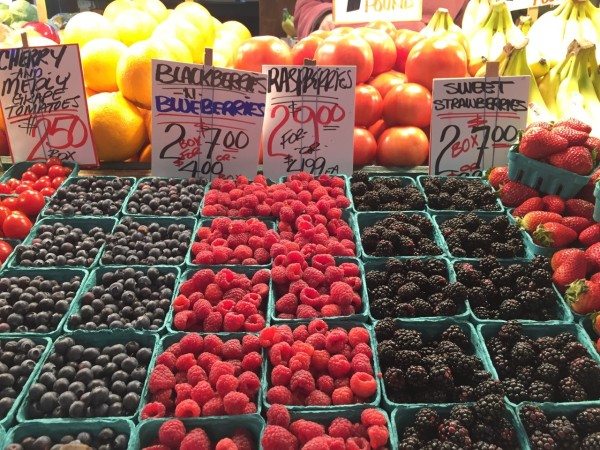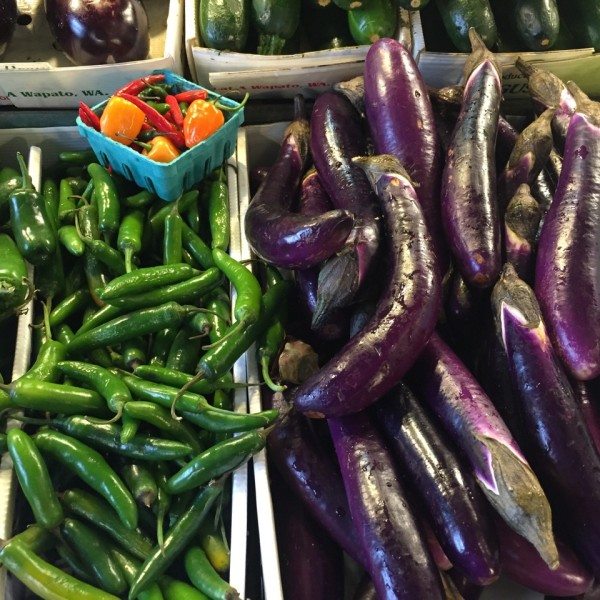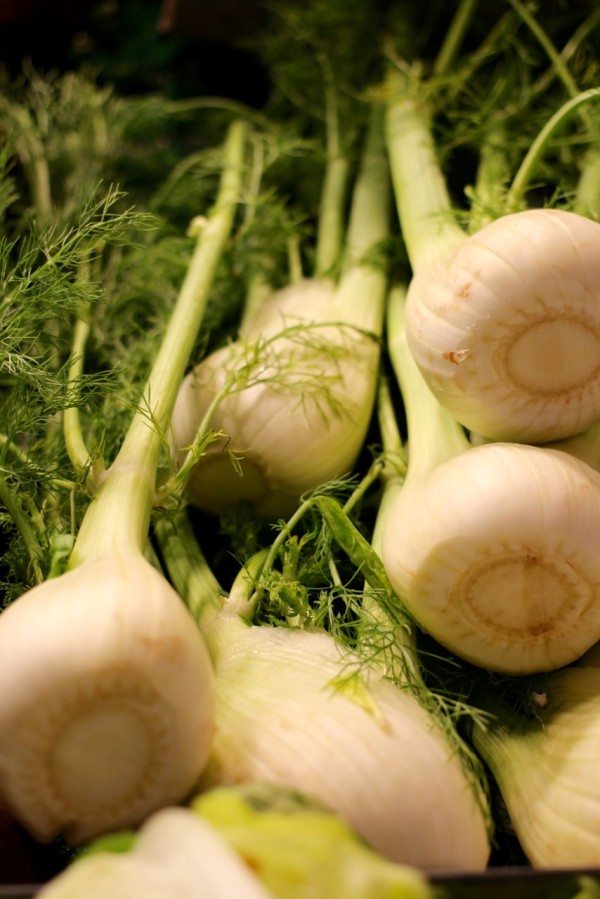 Since our daughter started living here nine years ago, I had always dreamed of living in Seattle and having the ability to just stroll down to the market, pick up some flowers and a few veggies for dinner and walk home. It is definitely a dream come true.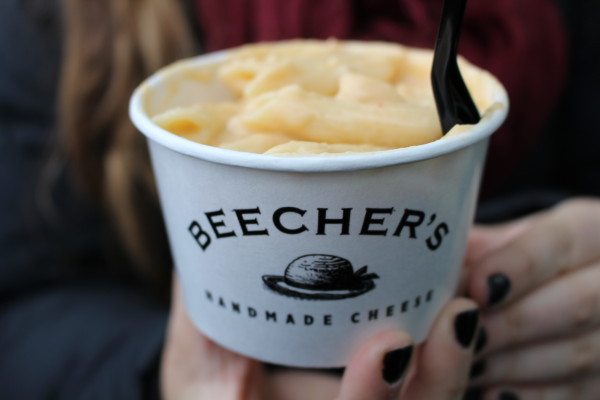 The weather was fairly breezy and cold on my most recent trip, so I stopped on my way home at Beecher's Handmade Cheese to pick up a small cup of macaroni and cheese for my lunch. This mac n' cheese is so intensely cheesy and magnificent it will make you sing! On a busy day at the market, the line is long to get a cup of this dreamy snack. Have you tried it?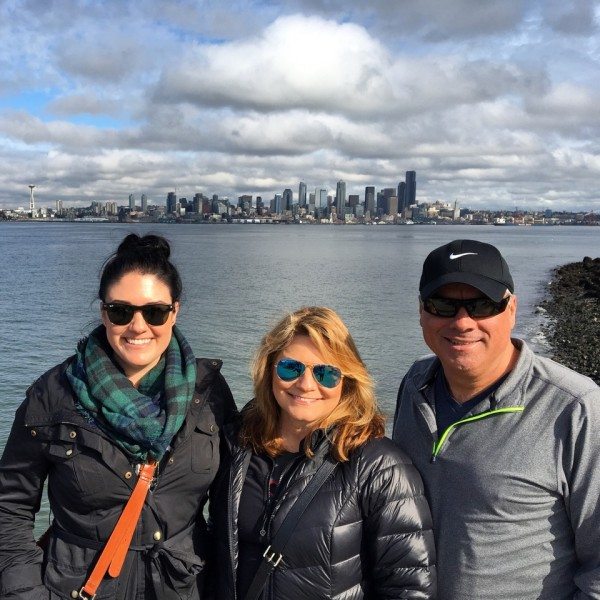 We are living here through April, so I am in the midst of soaking up as much of Seattle as I can. I take lots of walks between meals! The photo above is from a recent trip to West Seattle to see the city from there. The sky was clear and the view of the city was breathtaking!
You can always receive these posts via email! Leave your email with me, I promise it will be safe.
Please follow us on Facebook, Twitter and Instagram and we look forward to following you!
Suzanne