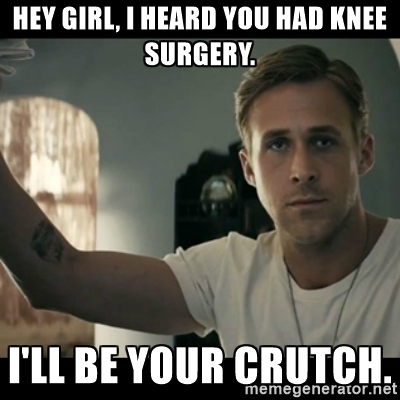 Midlife Knee Surgery ~
Somehow I needed to qualify the surgery as "midlife". I wrote it because I am old enough now to have worn out a part of my knee! Too many lunges, squats and movements side to side probably caused this tear in the meniscus. But who really knows?
Honestly I am very anxious about this, I don't want to be stuck in bed and in pain. I am not a trooper and my threshold for pain is low. Embarrassing but true!
However, I will persevere there are much worse things happening in this world than this. So this is the last of the complaining. I will look at this situation as just another adventure. A way to start the year fresh and to feel strong and healthy. I have no excuse other than to get well as quickly as possible and get back to life!
I really do appreciate your prayers and well wishes! It really does help a great deal! It's like sending a get well card with no stamp and very little effort!
Bye for now, I hope you are thinking of adventures that you would like to share on the blog while I am convalescing!
Suzanne
PS – Just through April, we already have Seattle, San Diego, Spring Training in Arizona and I am speaking at WITS (Women in Travel Summit) in Milwaukee, WI in April! What have you got planned?
---
Are you receiving our posts via email? Why not? Just leave your email in the space above!
Are we connected on social media? I hope so – Here is where you can find us ==>