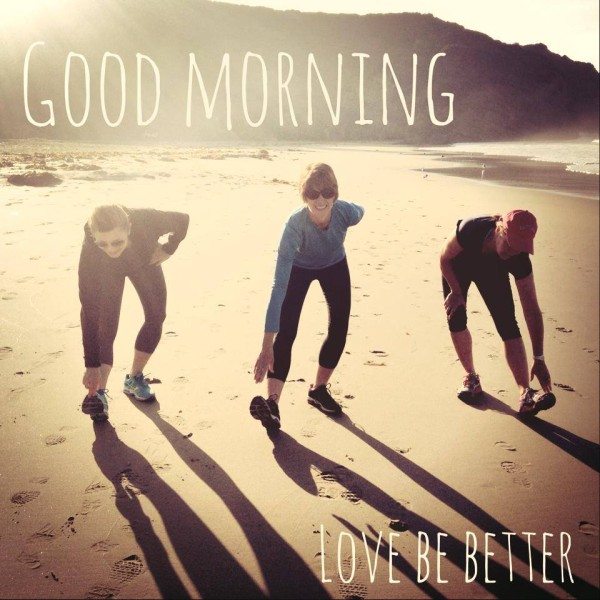 What is the best type of exercise? The kind of exercise that you like and will do on a regular basis!
Get out and move! The kids are gone there are no more soccer fields and baseball games and dance rehearsals. It's YOU time. If you haven't already started a regular exercise program get started today. We all know that we need to and we all know why we need to. It is just the motivation and effort that can get in the way. If you want to play with your grandchildren in the future…may I suggest you get going.
I like to mix it up. Over the years I have been a runner, walker, yoga enthusiast, Pilates fan, I do TRX, lift weights and I am a boot camp member. It has been my experience that I feel better and more fit when I participate in several different types of activities each week. I do live in Southern California and that makes exercising outside much easier than for my friends who live in the snow. Previously have posted photos of our Be Better Boot Camp workouts on Facebook and everyone really likes to see (or live vicariously) what we are doing. Weather,time and occasional injuries can limit your participation, but get out there when you can!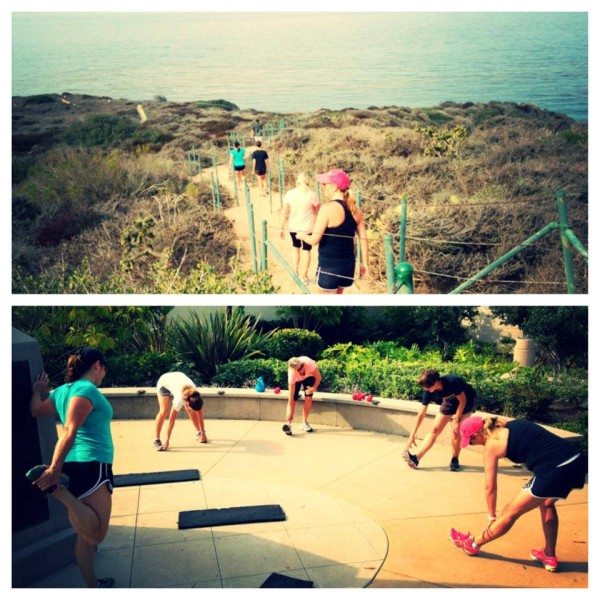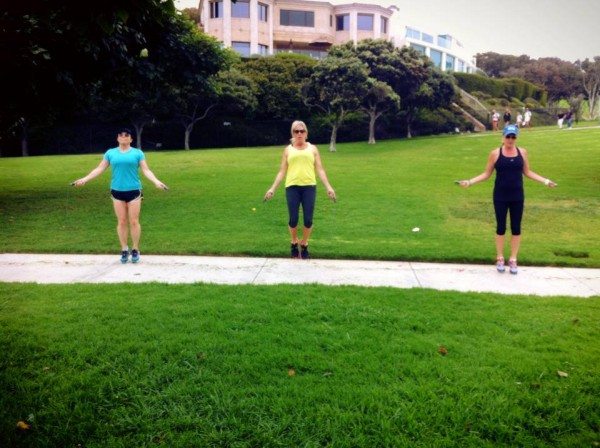 Our Be Better Boot Camp is not the kind of boot camp fitness that you would typically expect. There is no crawling on the ground under fences, hundreds of push ups or intimidating exercises that deflate your enthusiasm instead of pumping you up. On Mondays and Fridays we meet at the beach in Dana Point, CA .  There are several other Be Better Teams in Newport Beach, Balboa Island and Irvine. On our team there are usually 4 -8 women that attend and we can accommodate for every fitness level. I love that! We adjust for any knees issues or other ailments the members may be dealing with that day.
Aly Simons, who is the founder (and our delightful trainer) says: "Be Better is a refreshing approach to fitness. We aim to not only improve your physical health, but also your mental health by being outdoors and around positive women. We believe that you can improve your mental health through our fitness workouts and wellness goals. Every week the women focus on how they can "be better" during the week. The outcome is that we are creating amazing friendships and interaction that inspire change."
"In addition to the workouts we also challenge ourselves to weekly wellness goals. I want members to believe that positive change is possible even one little step at a time. Also, that one can enjoy the process of a healthier lifestyle, not just the outcome. Living a more healthier and active lifestyle is limitless not limiting."
"I am also very excited that people across the nation can participate in the 
Be BETTER wellness challenges
 even if they don't currently have a Be Better team. The challenges are free and fun to complete. One day I hope that the weekly wellness goals are followed by thousands of people…just Be Better's way to make the world a better place."
If you live in the Orange County area, please feel free to join one of the Be Better Teams. Come try it for free and make a friend or two. If you live too far away to come to one of our camps, Aly would be glad to help you start one in your area!
What I know for sure is that ANY exercise counts as the best type of exercise. What is better than to get healthier and make the world a Better place? Great combo!
What do you do for exercise? Have you tried something new lately? Do you find the weather dictates what you do?
Be well!
Suzanne