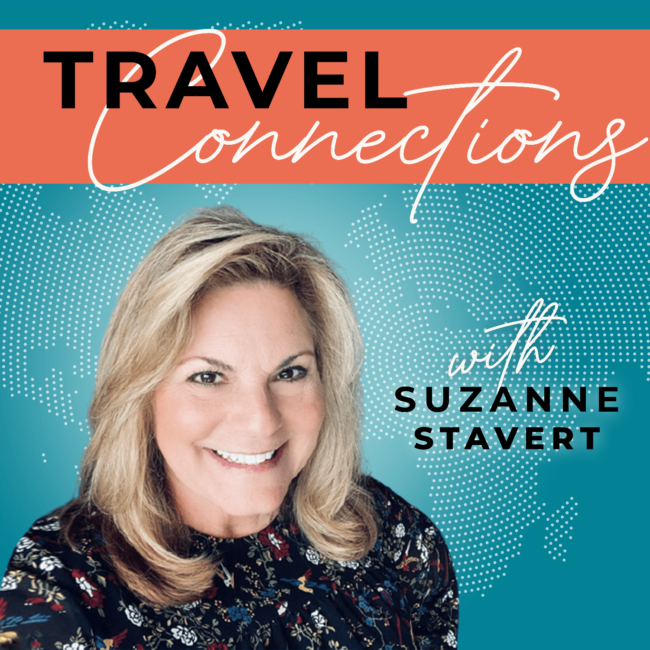 A new podcast Adventure!
I am so thrilled to share some exciting news! On October 1st, I will formally launch my brand NEW podcast!  It is called Travel Connections and I wanted to let you know first so you could subscribe and tell all of your friends it is coming your way! As of now, you can listen to the short Welcome Episode! So fun! More exciting episodes will publish every two weeks starting in October.
Are you a podcast listener? I started listening to podcasts several years ago when I would take my dog Rocco for a walk. Many people listen while working out or while driving.
It is super easy to do. If you have an iPhone, there is an icon that looks like this where you can find thousands of different shows!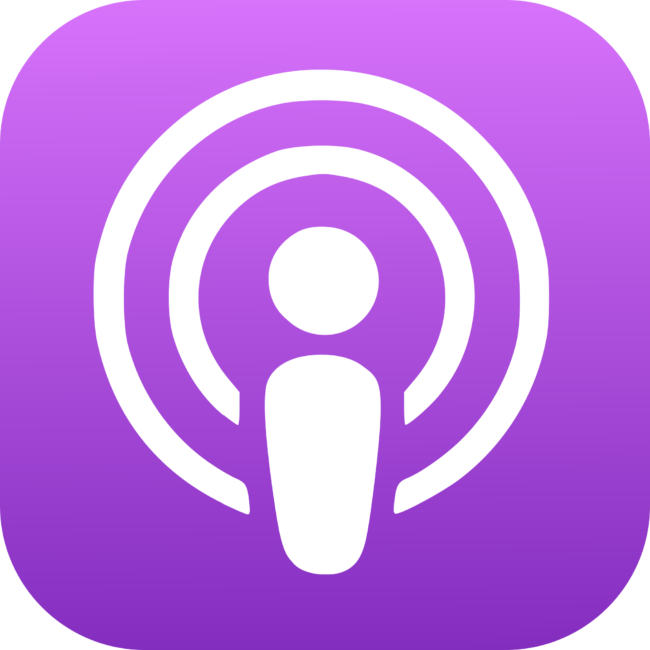 Virtually any subject you can think of can be found on a podcast! 
You can type in a name or subject matter and literally find ten podcasts that fit your search. A podcast can help you learn something new; you can listen to a comedy podcast and get some needed stress relief or be inspired by an author's podcast. If you love politics, many politicians and celebrities have very popular podcasts. To find my podcast Travel Connections on Apple Podcasts click HERE!
I will give you five reasons to start listening!
Get inspired  
Learn something
Escape!
Optimize your time – Do two things at once! Walk, workout, clean your house, fold laundry, drive in the car and listen to a podcast simultaneously! Genius!
Discover!
Why did I decide to create a podcast?
Honestly, I have been thinking about it for a while, but my downtime from traveling during COVID allowed me the mental space and creativity time to create it. 
In a typical year, I would be traveling twice a month, and then once I arrived home, I would have to get busy writing about it for the blog. But in 2020, life stood still, and travel wasn't happening. So if there was a silver lining with the lockdown, I created Travel Connections.
For the last seven years, I have traveled the world and shared my stories here on AdventuresofEmptyNesters.com. This new podcast will be another way for us to connect and enjoy exciting conversations.
Additionally, I was looking for a way to give back to an industry that has been very good to me. The business of travel was devastated by the pandemic. My mission was to invite the people and companies that create unique travel experiences to share their stories on the show. 
Travel is about storytelling and going deeper into a destination to meet the people and hear about their adventures!
Lastly – If listening to a podcast is not your thing (yet), I have created a dedicated page right here on this website with Episode summaries and…wait for it, a complete transcription of the conversation. That way, if you would like to investigate further, you can read it! It will also have links to everything we talked about on the podcast, so you can learn more right from the page.
I have tried to cover all of the bases!
How to support the podcast:
You can listen of course!
 Please tell everyone you know!
Go to the place where you download your podcasts like Apple Podcasts, Google Podcasts, Spotify or Stitcher and click "Subscribe". This means that every time I publish a new podcast it will automatically download to where you listen.
Also! If you like what you hear, please leave a review on Apple Podcasts. The more reviews and downloads it receives, the more Apple will share it with the rest of the world! It would be So helpful!
In the coming months, I will have several sponsors, so please click the links in the show notes => Here to learn more!
Come find Travel Connections and let's start this new adventure together! Thank you so much!!
Suzanne
---
Pin for Pinterest