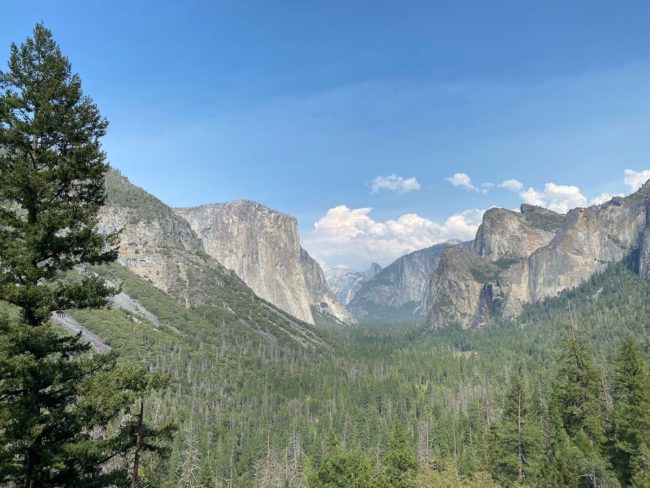 "Yosemite Valley, to me, is always a sunrise, a glitter of green and golden wonder in a vast edifice of stone and space." Ansel Adams
An escape for the weekend in Yosemite!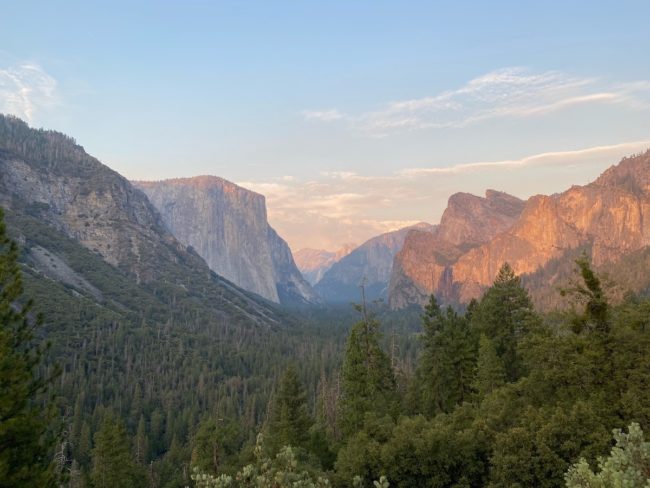 Don't we need a weekend away surrounded by granite walls, deep valleys, forest creatures, and sublime sunsets? Right now, most travel plans focus toward the direction of the outdoors with a priority of open-air, lots of space, and peaceful surroundings. California offers many scenic destinations where we can unwind and be one with nature.
We had grand plans to spend a weekend in Yosemite National Park, but COVID had other ideas. This year is overflowing with canceled or postponed vacations and weekend getaways. I am sure there are too many to count. 
Unfortunately, COVID restrictions pushed off our plan to hike and experience Yosemite, but our son Nick and new wife Kylie live much closer to this National Park and were able to enjoy a glorious weekend trip!
They graciously allowed me to live vicariously and provide me with their details to write this inspirational post! This month I am partnering with Hotels.com to help create a dreamy future weekend in Yosemite!
Now more than ever, careful planning is a necessity for every vacation or travel plan. We must do our homework to learn of any restrictions and closures and best understand our chosen destination.
Yosemite is an extremely popular destination all year round, and even if there were no extenuating circumstances, the weather can always provide challenges with road closures and snow.
Fall & Winter in Yosemite
Fall and winter are excellent for hiking, biking, and exploring Yosemite. The crowds are a little smaller, and it is a wonderful time to observe the forest animals and drink in the magnificent views.
Stretching nearly 8 miles from east to west and flanked by towering gran­ite walls, Yosem­ite Valley is one of the most spectacular natural wonders you will see. It was slowly carved by glaciers, weather, and erosion over 30 million years!
Every season brings something new to experience, and no two trips to Yosemite will be the same. Nick and Kylie were able to visit in the summer during the dry season. I asked them to provide me with their favorite adventures of this special weekend in Yosemite National Park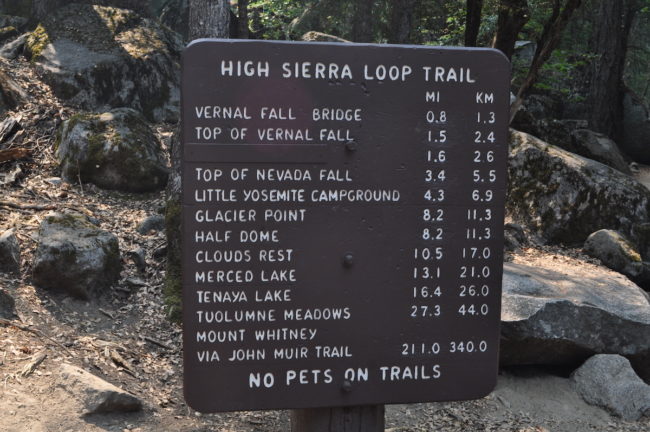 Although Yosemite Valley is most famous for Half Dome and El Capitan that surround it, the valley itself is stunning. You will often find deer and coyotes, as well as black bears. Oh my! This is the destination where you can create your own personal adventure. Take long or short hikes, ride bikes, and more importantly, just escape.
Kylie and Nick's favorites for the weekend in Yosemite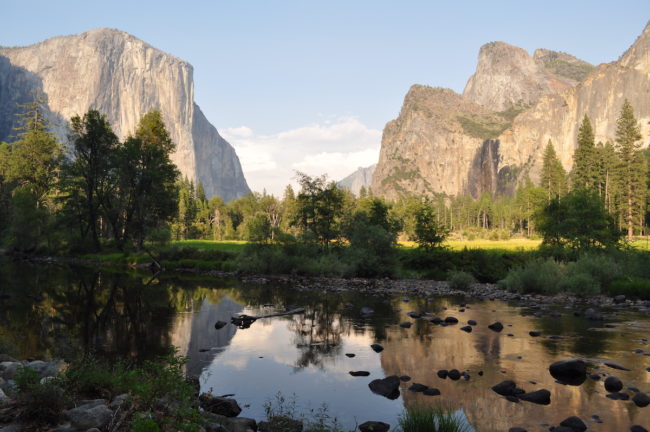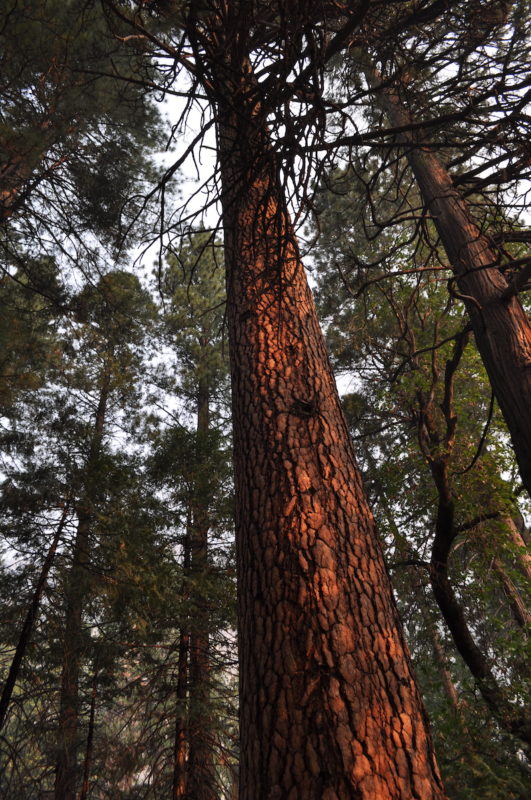 Yosemite Valley Views
Tunnel View
Yosemite Valley Chapel
Nature and wildlife
Tenaya Lake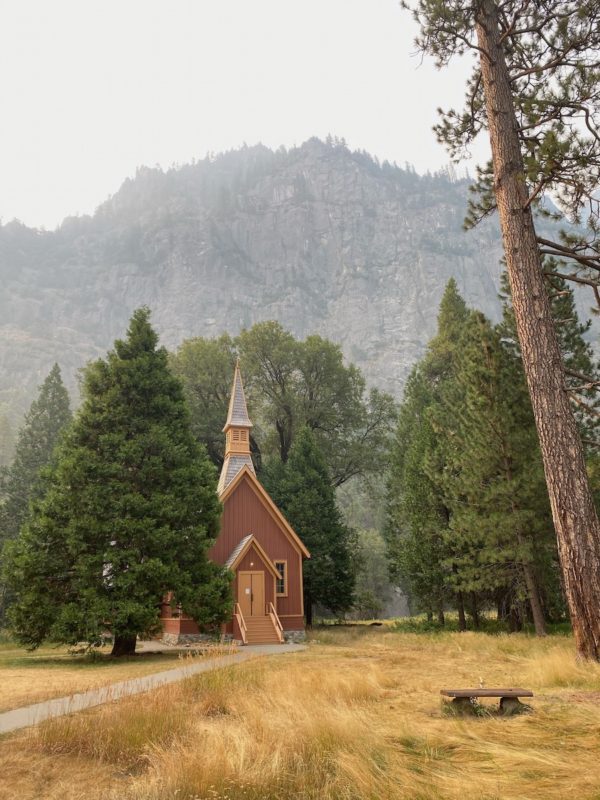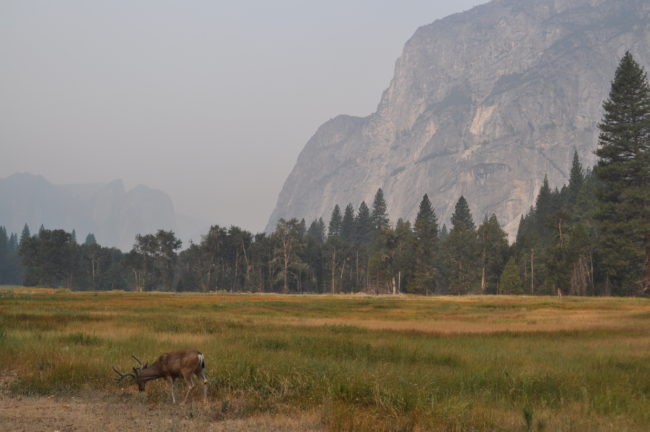 Tenaya Lake is a great place to picnic or paddle and even swim if you can handle the water temperatures. Even at the height of summer, it is still quite chilly!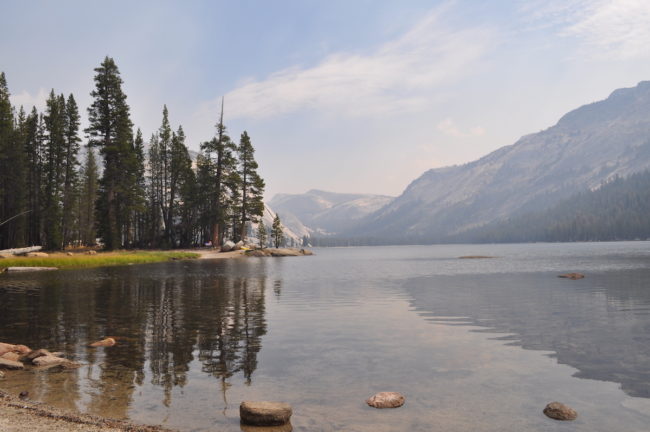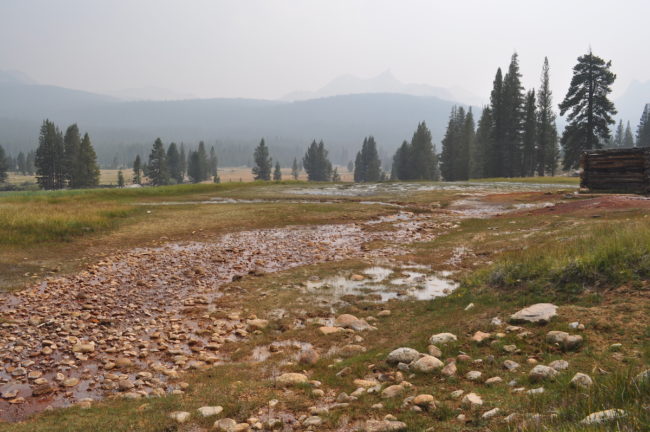 Tuolumne Meadows near Soda Springs
Bridalveil Falls
Ahwahnee Hotel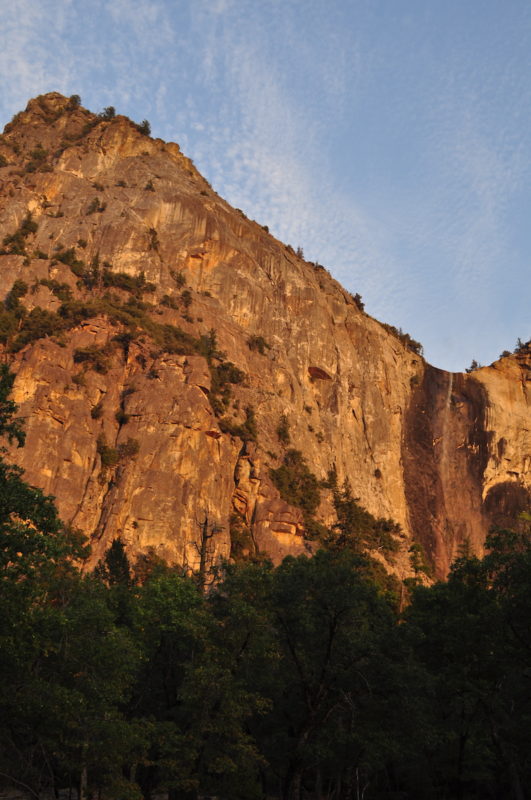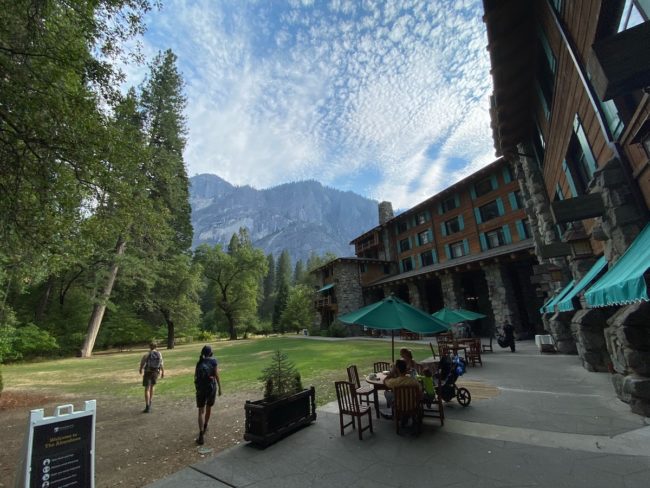 This one of a kind hotel holds a historic heritage and is listed on the National Register of Historic Places and is a Historical Landmark. I would be remiss if I did not mention the Ahwahnee where you can visit, have a meal, shop at the gift shop where there is a perfect balance of history, elegance, and hospitality.
Accommodations in and around Yosemite
Although it may be easier to stay in the Park, you easily drive in from outside as well. As long as you plan to arrive early in the day because the traffic during the popular times of the year can be pretty busy. There are many great hotel possibilities from elegant to more modest. Always make your plans way in advance to ensure the best possible choices!
The pandemic has disrupted travel to national parks and wilderness areas. To learn more, check the National Park Service's Health Resource Page.
For those of you within driving distance, a weekend in Yosemite would be a welcome respite from daily stresses and will most certainly offer the peace and beauty you are looking to find.
To quote John Muir:
"But no temple made with hands can compare with Yosemite. Every rock in its wall seems to glow with life." 
I am already making my 2021 plans with an optimistic heart and mind. How about you?
Before you go:
The rules of travel continue to evolve, but safety is super important! Do your research and check out the destination carefully. The world can feel a little unfriendly at times when we wear masks, but keep smiling! Leave yourself plenty of time, no need to rush. Keep a sense of humor and the welfare of others in mind. This is always a useful suggestion, no matter when you travel!
If you do decide to travel at this time, here are a couple of helpful reminders:
Have a mask ready and available, each destination may have different rules.
Check the local websites before your trip for the latest updates on local businesses' policies, closures, and status. Do this way in advance!
Book a hotel with free cancellation in case you need to change your plans at the last minute! Enjoy your time away, you deserve it!
Other National Park Posts-
My Visit to Medora North Dakota & Why You Should Go Too!
Montana: Picture Postcard Views of Glacier National Park
---
Pin for Later!