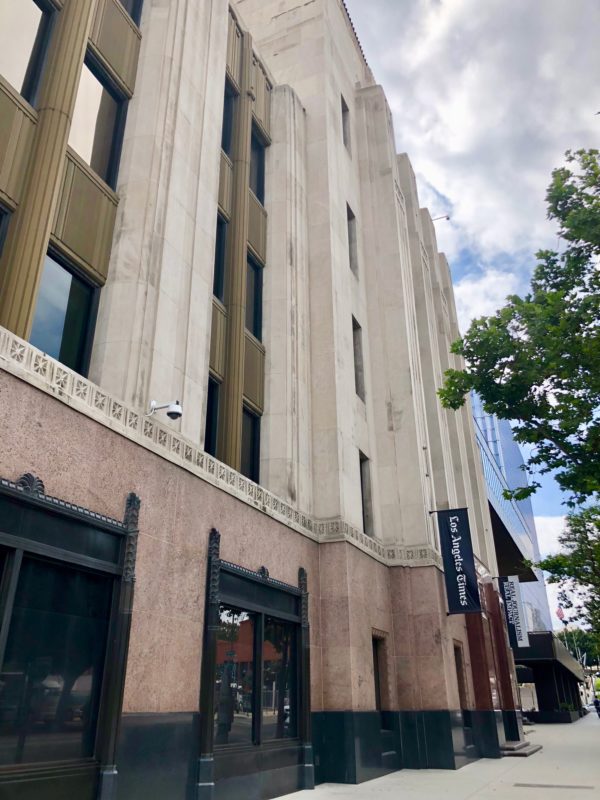 Just in time! We were so fortunate to take a tour of the LA Times building only two weeks before they move to their new location.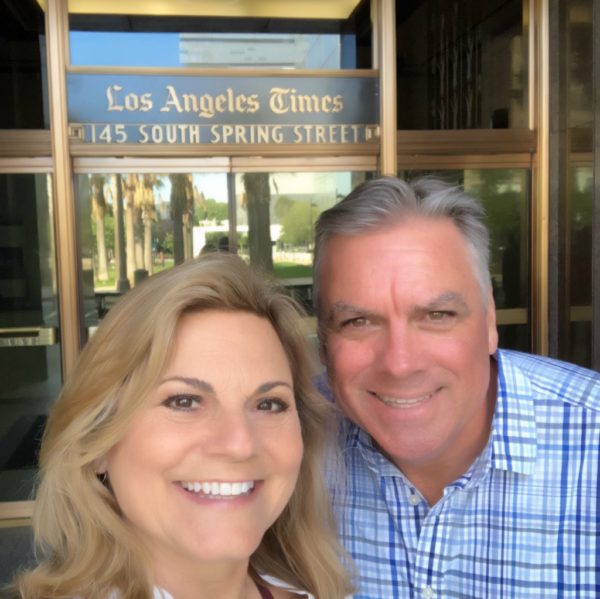 Our tour of the LA Times ~
Yes, it's true, the Los Angeles Times is packing up and moving from Downtown Los Angeles. The new owner, Dr. Patrick Soon-Shiong, announced in April, that he is vacating their historic, architecturally significant home and taking The Times to El Segundo because he could not reach a satisfactory lease agreement. The new building is just about twenty miles (but a long commute) from Downtown. The landowners wanted to increase the rent by $1 million per month. Wow!
This news came as a huge shock to the employees of the newspaper and Los Angeles history will be forever changed. The fearless leader of our Happy Hour Hiking Club, author and columnist Chris Erskine, has worked for the LA Times for twenty-eight years and he was able to arrange a special tour for us just before they all left for good.
As huge architecture lovers and members of the Los Angeles community, Craig and I were thrilled to have the opportunity to see this building up close and personal. We both grew up in a small city just outside of Los Angeles and our families have been reading this newspaper since before we were born!
Some of my most favorite empty nester adventures are unexpected and FREE. Today's adventure was both and incredibly special to Craig and I. Lucky us!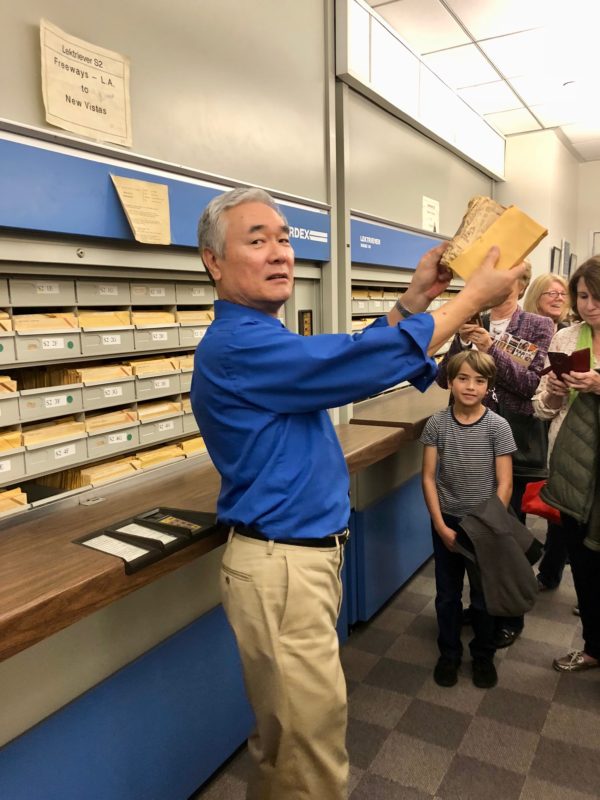 The dynamic Darrell Kunitomi, Communications Department Tour Guide, captivated the group with his tremendous knowledge of local history as well as personal anecdotes from his forty-year career with The Times. The historic art deco building at First and Spring was designed back in 1935 by architect Gordon B. Kaufman. The building's heavy brass double doors greet you and as you enter the building and as we strolled upon the charcoal-colored linoleum floor, we could just imagine the vast history of its editors, writers and staff and the news they reported. Just think of the inside scoop we would have as a fly on the wall.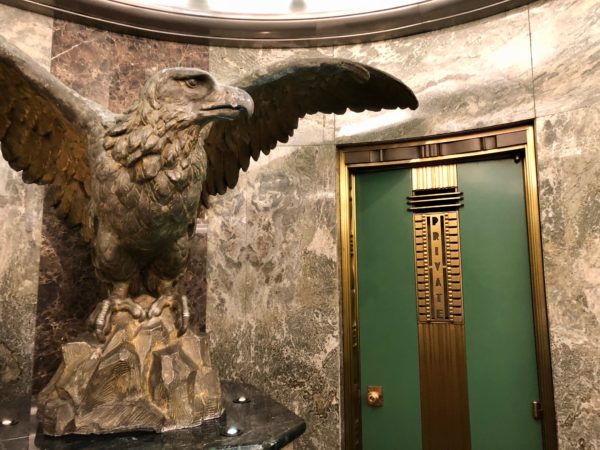 It felt like we were walking through a museum as we gazed at glass cases of memorabilia, Pulitzer prize-winning photos, verdant marble walls flecked with gold, art deco murals and even a pay telephone from 1935. In many areas of the building it is practically a time capsule which holds treasures from decades of Los Angeles Times history.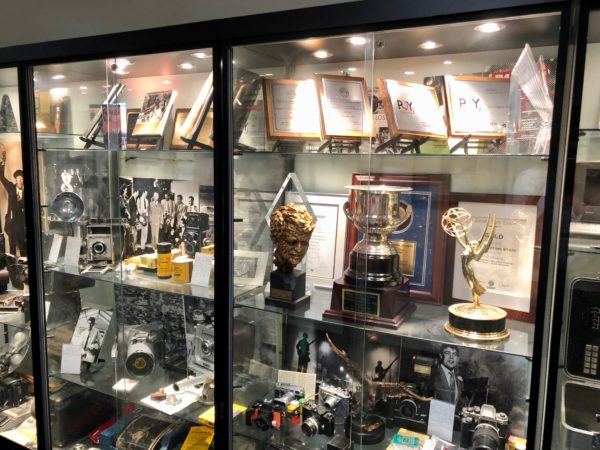 We stopped at the set of Bill Plaschke's Around the Horn with ESPN which is adjacent to the desks of the writers. Evidently he does the show while everyone else is trying to write! Hello? Can you keep it down? Talk about utilizing the space you have! My sweet husband who never volunteers to take a photo was excited to jump into Bill's seat even if for only a minute!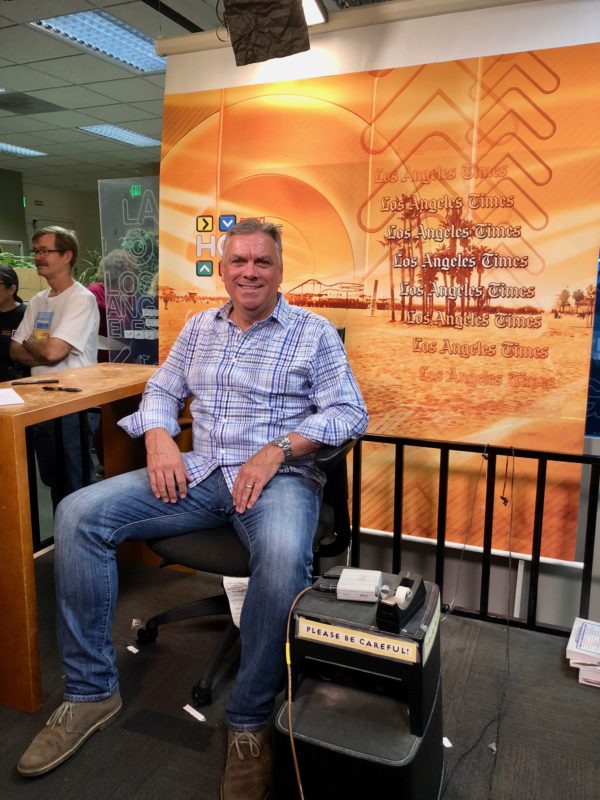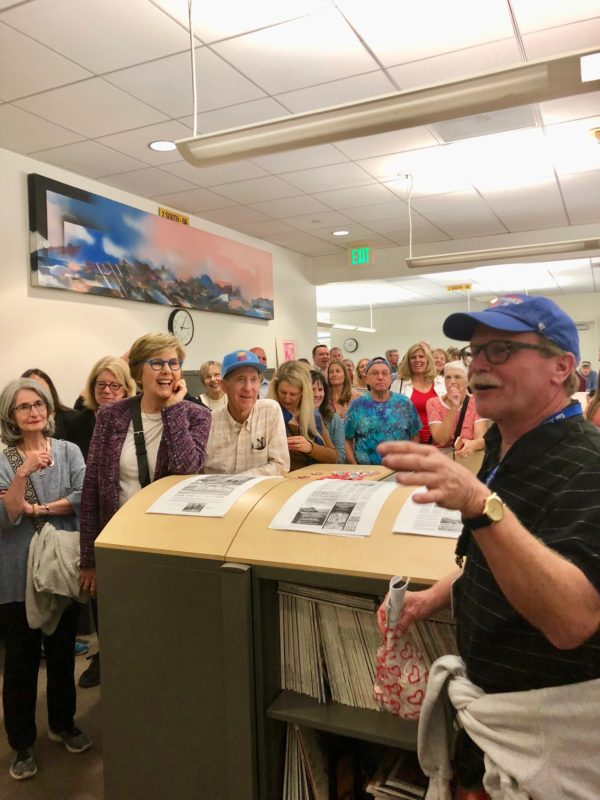 With wide eyes and sentimental thoughts, we were truly emotionally struck by the entire experience. The paper will still run as usual, but this building won't be their home any longer. Also, to be clear, there are areas of the building that were more modern, like The Test Kitchen. The enormous, state of the art kitchen was built with two types of cabinets so every photo would not reflect the same kitchen. Clever!! The LA Times Food Section has been my go-to recipe source since I learned to cook.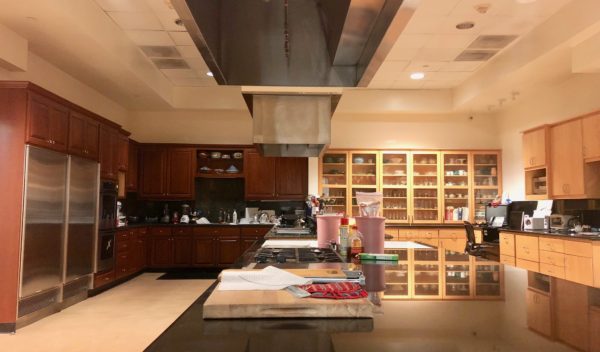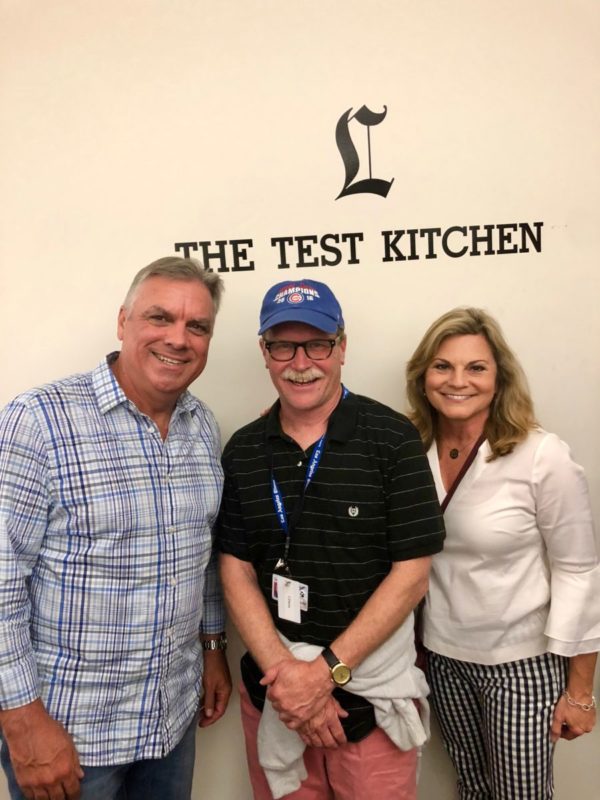 I still have recipes clipped from as far back as when I was 16 years old and just learning to cook. Additionally, I know my mother still uses recipes from the LA Times published many decades ago. I hadn't realized the impact this newspaper institution has had on me and my family until I started to write about this experience. Legendary columnists like Jack Smith, Robert Hilburn and Jim Murray and talented current writers like Bill Plaschke, Jonathon Gold and our friend Chris Erskine, hold a special place in my heart and provide an entertainment factor that is one-of-a-kind.
More of our tour of the Los Angeles Times building ~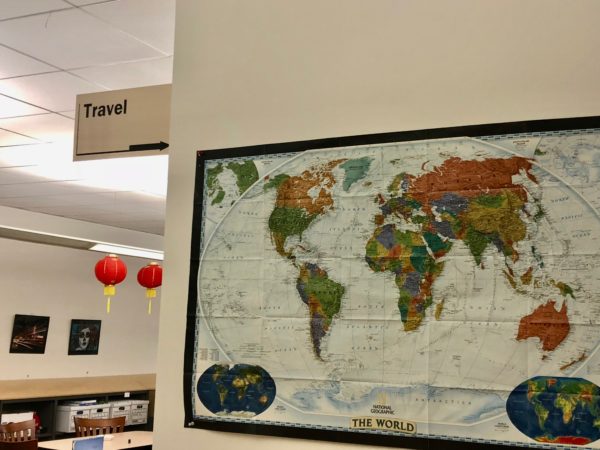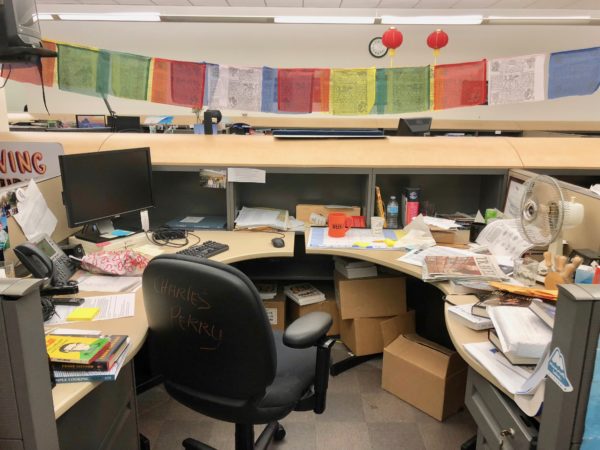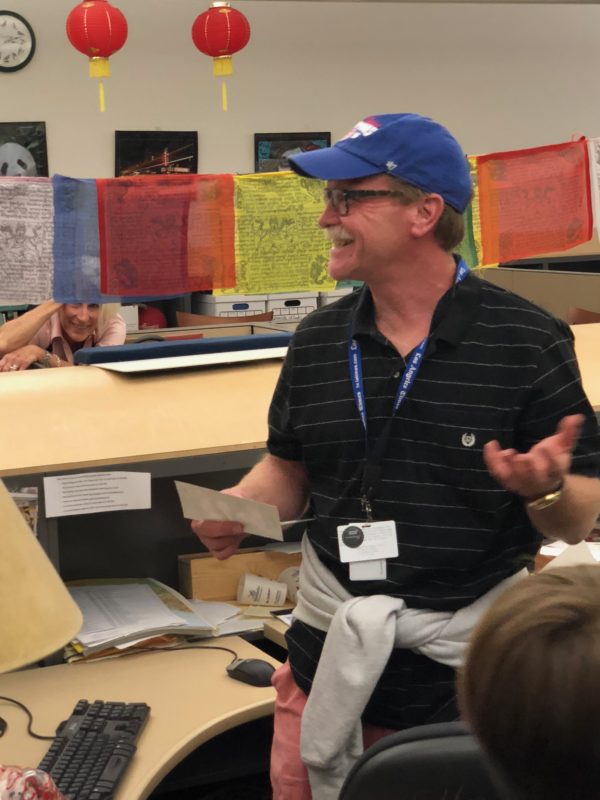 Just imagine my delight in standing smack in the middle of where the Food and Travel Section writers and photographers do their thing on a daily basis.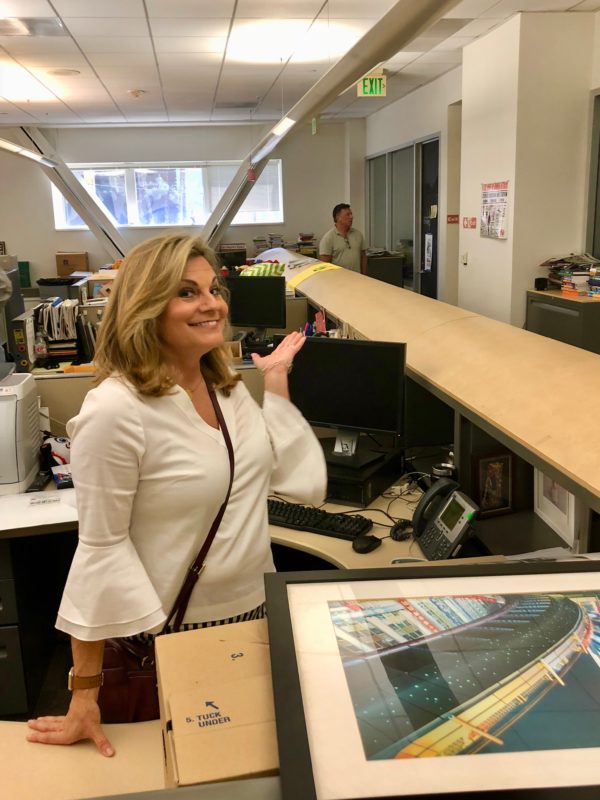 At the end of every hike, the Happy Hour Hiking Club walks or drives to a local bar to have an adult beverage or thirst quenching drink. After our tour (hike) around The Times building we walked a few blocks through Little Tokyo and enjoyed some great conversation with new and old friends at Far Bar.
I realize that The Times isn't going away, but the building represents a nostalgia factor that is extraordinarily special. I wish my friends at the LA Times the best of luck and hope they thrive in their new digs.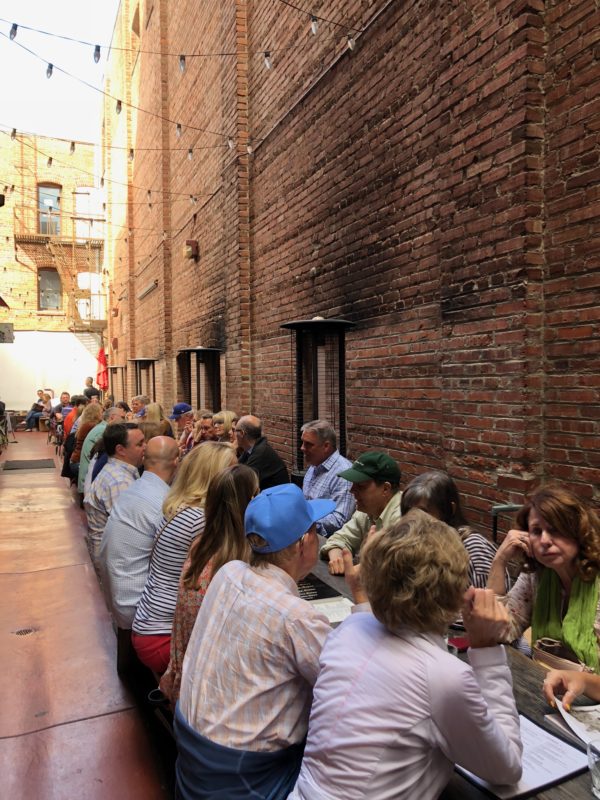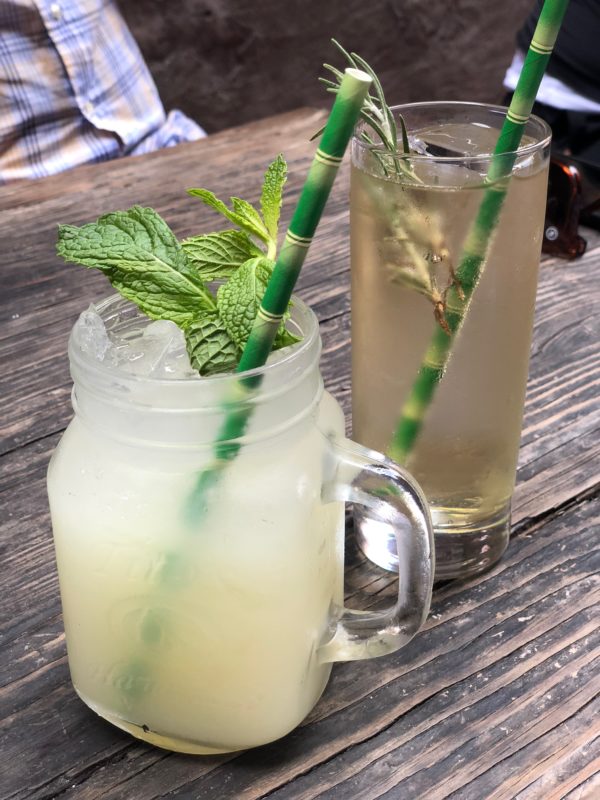 Looking for the just the right Father's Day gift? Chris Erskine's newly released Daditude is the perfect choice!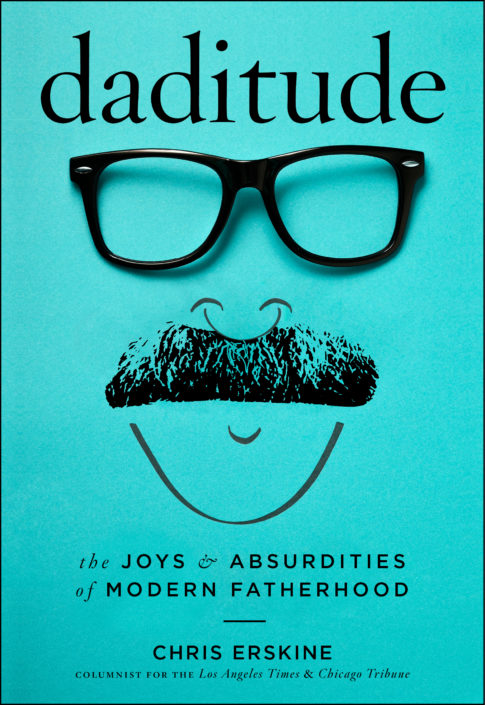 Click here to get your copy. ==> Daditude
(No he did not ask me to tell you about it… but it's an awesome book you need to read!)
---
Are you receiving our posts via email? If not, sign up over on the right side of this page.
Let's connect over on social media here ==>  Follow us on Twitter, like us on Facebook, check out our photos on Instagram, or pins on Pinterest
Pin for Later