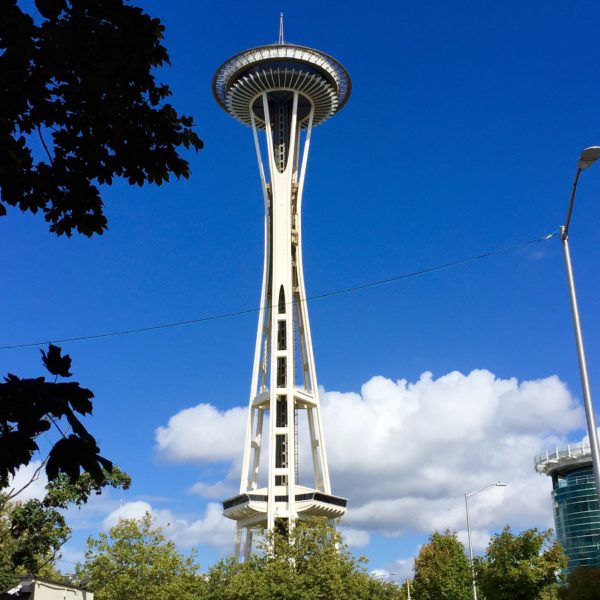 How do you decide what to see in Seattle?
Trying to decide what to see in Seattle is a major challenge, but a fantastic problem to have! The city is so amazing and there are so many tasty restaurants, picturesque spots and fun bars. Time and again many friends and colleagues ask me where to go and where to eat in Seattle. These personal recommendations are our absolute favorites and are places we go on a regular basis. This list does not include every single touristy activity – you can get those from another travel site or guide book. Of course there are several insanely great shopping areas (Downtown and University Village are our favorites) and a visit to the Flagship Nordstrom is a must.
And There's More to the Story
The best thing to know about using this guide to Seattle is that the city changes constantly. A restaurant that is hot today may not be hot in six months, there are new ones opening each week and the time of year also plays in to what you choose to do. Since our daughter lives in Seattle and we lived there for a short time, I consider myself to be an expert of sorts.
My perspective may be a little different from a local because even after visiting for the past twelve years, I still look at the city from a tourist's perspective. I look for what is new, what building has been renovated, what seasonal food am I looking for? I honestly still get a huge thrill when the plane begins to descend and the majestic view of Mt Ranier welcomes me.
Here I am going to focus on activities for couples or families with children over 21. There are lots of wonderful family activities to find, but the whole point of embracing the Empty Nest is to enjoy adventures without little ones.
These are activities for appetizing fun-filled days that Craig and I would enjoy alone or with our grown children. I am dividing the city into neighborhoods, so you can walk from activity to activity. Pick and choose and create your own special daily menu! Please check the highlighted links to their websites too!
Also – The weather in Seattle is not nearly as dreary as is reported. I think Seattlites proliferate this story in order to keep people from moving there! If you get a little rain, I promise you won't melt. It is a great idea to wear a light jacket with a hood and check the Dark Sky app on your phone. Dark Sky gives you literally a minute by minute weather report. It is crazy how accurate it is!
Here you go! What to see in Seattle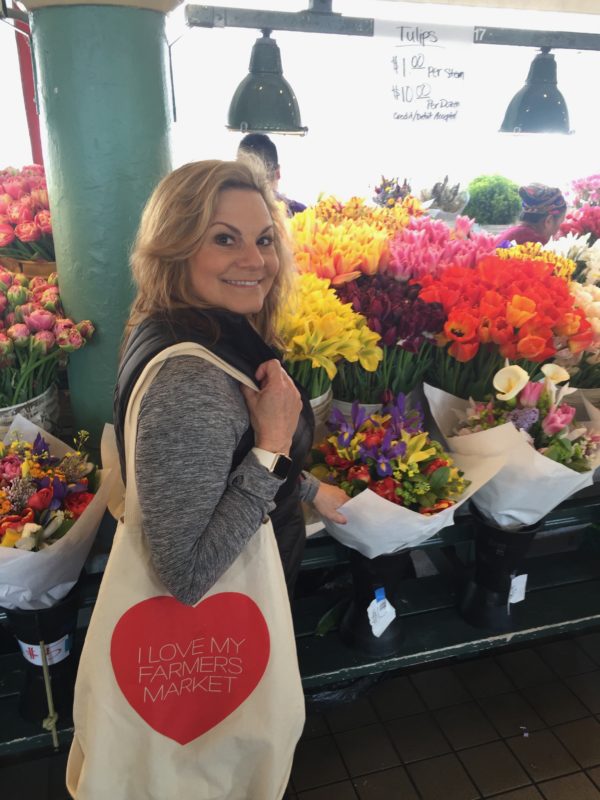 Pike Place Market – The most famous place in the city besides the Space Needle. Don't miss the Pike Place Fish market which is the only sustainable seller at the market. Watch the fishmongers work and talk with the crowd and throw the occasional fish! Just steps to the left you will find the warm and sugary mini-donuts stand. The Original Starbucks is just across the street. There is always a line, but it is fun to see the original building.
Washington Park Arboretum – One of the most beautiful parks you will ever see! Walk for hours among the humongous trees of the Northwest. Everything is so green and clean.
Space Needle – But of course you must visit! It is under renovation but still open. Check the website for updates and hours of operation. Also, look for a link below from a prior post about my love for the Space Needle.
Chihuly Garden and Glass – Galleries and gardens that include the brilliant career of Dale Chihuly – No photo can replace a visit in person to see his magnificent glass masterpieces. It is located at the base of the Space Needle and it is breathtaking.
Museum of Pop Culture – Mo Pop – A phenomenal museum created by Paul Allen which focuses on pop culture adjacent to the Space Needle. Super fun.
Olympic Sculpture Park – Run by the Seattle Art Museum and just a short walk from the Space Needle is this beautiful park which is right on the Puget Sound. Another free activity in Seattle!
Pioneer Square – Seattle's original neighborhood established in 1852. It is the oldest part of the city, very cool area, plenty of shops and bars and great food and architecture. Check out the Underground Tour.
Chateau Ste Michele Winery – Just outside of Seattle in Woodinville and absolutely stunning! Free tours.
Woodinville Whiskey – They make handcrafted, small batch spirits for tasting and a tour and just ten or so minutes from Downtown. Check the site for details.
Go to Fremont, walk and go to Fremont brewery – It is a little outside of Seattle if you have a car – very fun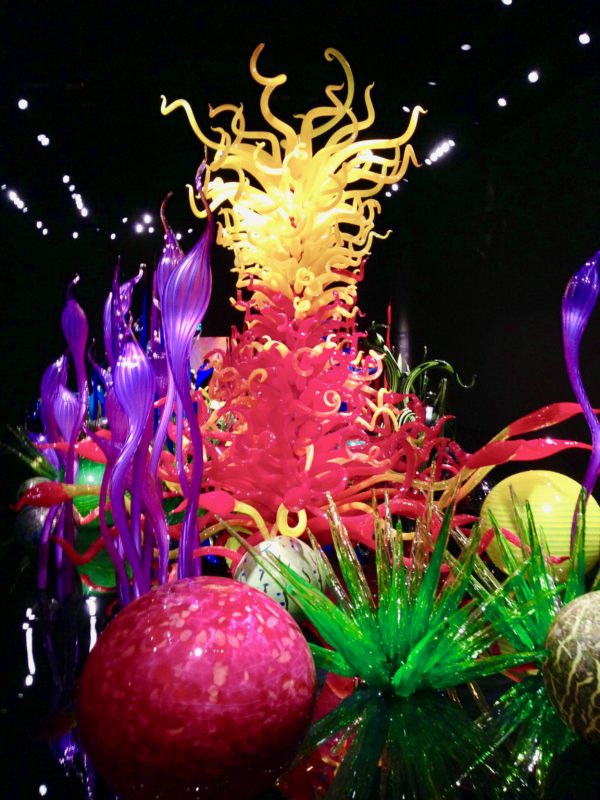 Yummy Casual food
Uneeda Burger or 8 oz burger or Great State Burger – Great Burgers!
Bravehorse Tavern : Fun place for shuffleboard tables, beer, brunch and really great bar food! This is in South Lake Union area.
Portage Bay – Delicious, incredibly HUGE breakfasts, but go early it can get crowded – South Lake Union Area and University Area
Top Pot Doughnuts – My favorite on 5th Ave and near the Space Needle. Go there first and then walk to "The Needle".
Marination Station –Hawaiian – Korean cuisine – Amazing variety of tacos you have never eaten. Cheap and delicious!  Near the new Amazon Spheres – Go see them. They are open two times a month with a reservation, otherwise just for employees. You can also walk from here to the Space Needle. This is a lovely area of town and the new Amazon buildings are beautiful.
In Capitol Hill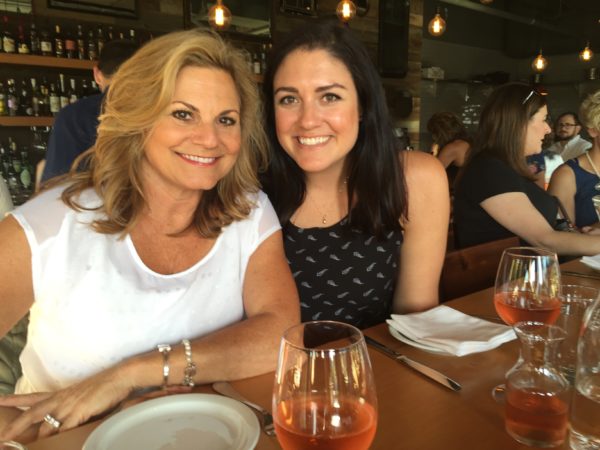 Bateau – If you love beef, this is a must do! Ridiculously delicious, buttery, dry aged beef and sides by award-winning chef Renee Erickson.
General Porpoise Donuts – Divine donuts in the very Instagram friendly environment (super cute store) Also by Renee Erickson!
Oddfellows – Favorite hipster brunch/lunch favorite – Visit The Elliot Bay Book Store next door – Excellent resources, Northwest favorites and authors in a very old and charming building.
Tavolàta Capitol Hill – Another location for this favorite farmhouse Italian restaurant by award-winning Chef Ethan Stowell
The Roastery – Capitol Hill – Unique & huge coffee house created by Starbucks. If you love coffee and cool interior design and great vibe – Must go!
Molly Moons – Also in Capitol Hill – Best ice cream in the world! Made with pure, local, sustainable ingredients. Even their vegan ice cream is incredible.
In Belltown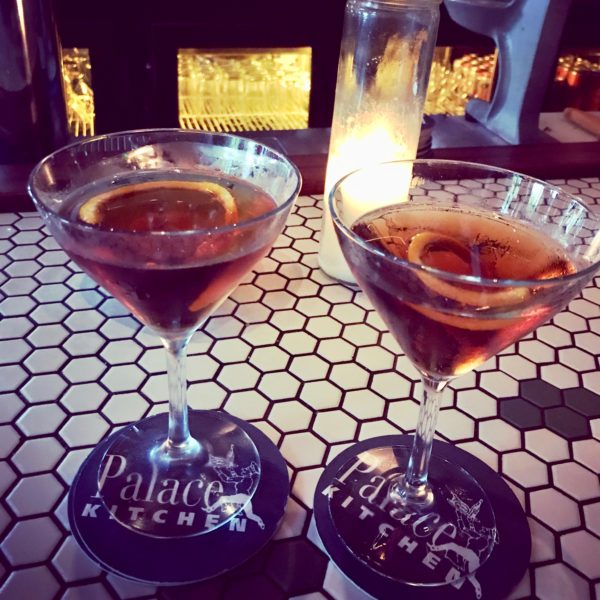 Palace Kitchen – Our favorite of the Tom Douglas restaurant group. No reservations, but really wonderful dining! We love everything on the seasonal menu. Don't miss the signature Coconut Cream Pie!
Tilikum Place – At the base of the Space Needle – A warm and inviting European Café with daily specials and delectable food. Reservations are a must. Casual.
Roccos Pizza –  No reservation, super cool vibe, great drinks, go early or put your name in and go to a bar close by
Navy Strength –  New Tiki bar and a must visit. Decor is off the chart fabulous! Ask for the drink they light on fire!
Rob Roys –  A clubby lounge with awesome leather seats and the BEST OLD FASHIONED EVER AND CRAIG'S FAVORITE! They hand-carve the ice cubes!
Tavolàta –  Hand made pasta and upmarket rustic Italian fare – Need a reservation – Across the street from Rob Roy.  Always spot on!
Umi Sake House (Sushi) – Incredible sushi – If you love sushi – don't miss this. Original combinations of flavors, some spicy, some not. Casual vibe. Reservation a must.
Art and Beauty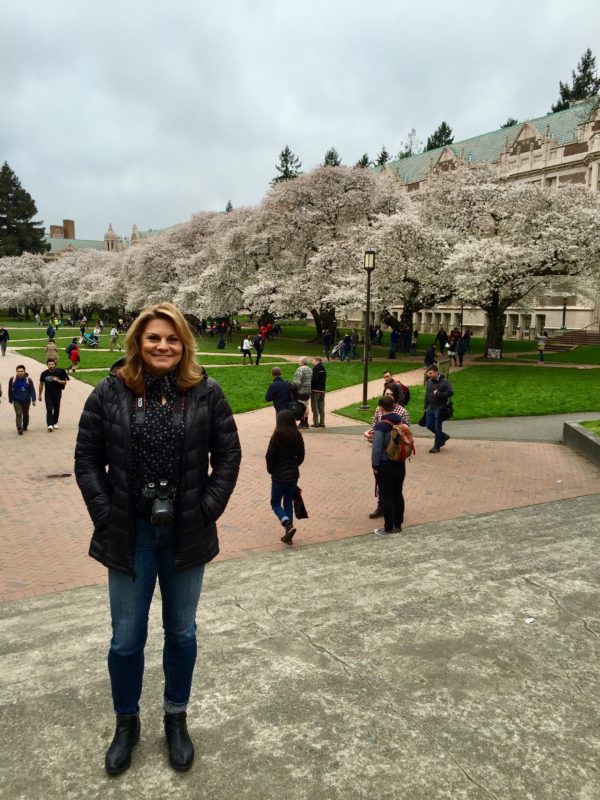 Seattle Art Museum – Is a must do. They always offer truly spectacular special exhibits, so check ahead of time. In Downtown, down the hill from Pike Place Market.
Walk the campus of the University of Washington. "The Hogwarts of the Northwest". The architecture is spectacular and if you are lucky enough to visit in the Spring  (Don't miss the Cherry Blossoms!) or the Fall  foliage and flowers are spectacular.
There's still even more to see in Seattle …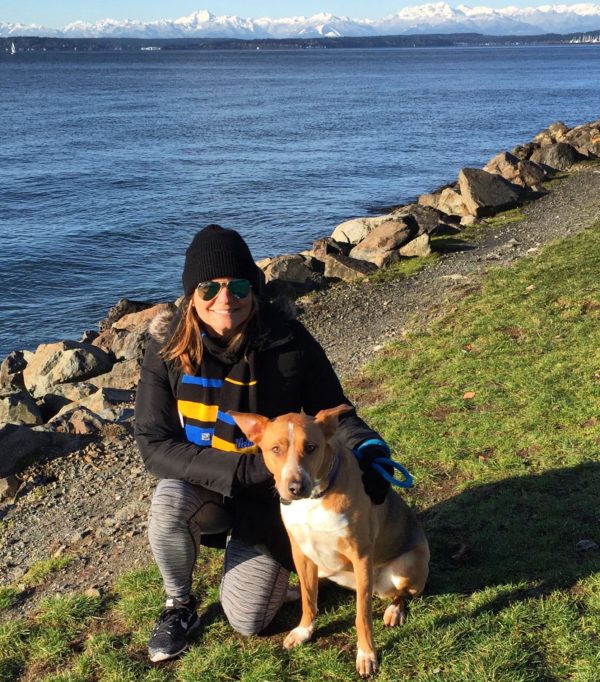 Honestly – There is still more to see in Seattle. I believe this list is already rather overwhelming. I have tried my best to gather them together in each area of the city. But for a first timer, the locations won't mean much quite yet! Check your Google maps to see how close they are to your Downtown Hotel.
Do you need a car? Not necessarily. You can Uber all over the city because the parking is impossible. It is truly much easier to walk or take an Uber. If you want to go outside the city to Seward Park, Ballard, Fremont or University of Washington a rental car would be easier.
I hope you love Seattle as much as we do. It is a city with everything we are looking for and so much MORE!
---
Are you receiving our posts via email? If not, sign up over on the right side of this page.
Let's connect over on social media here ==>  Follow us on Twitter, like us on Facebook, check out our photos on Instagram, or pins on Pinterest
---
More posts about Seattle!
Really Fun Things to Do With Your Adult Kids in Seattle
A Sensational Spring Flower Display
The Beauty of October in Seattle
Seattle: My Love For the Space Needle
Seattle: An Empty Nester Visit to the Pumpkin Patch is Still Fun
PIN FOR LATER