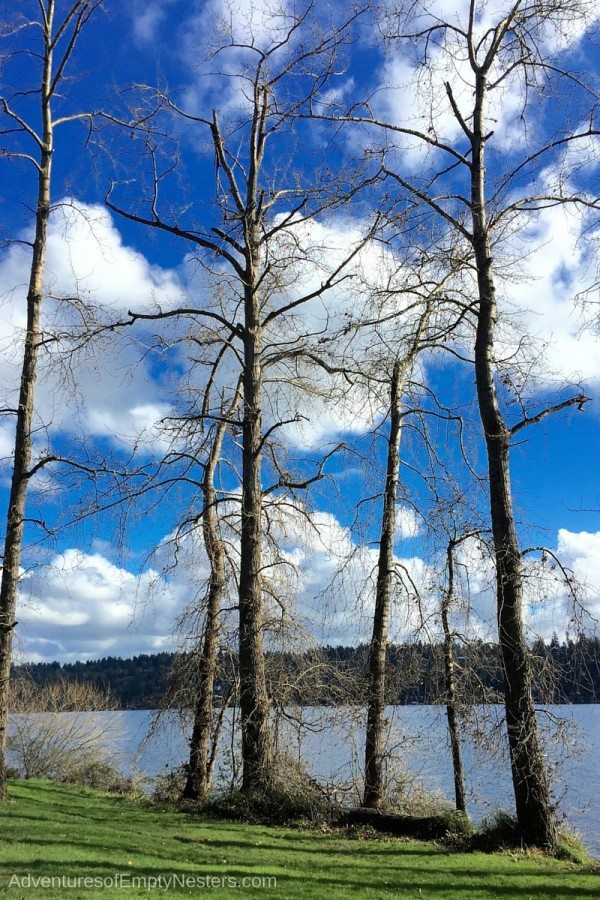 Seattle is truly one of the loveliest cities in the world. We have been living here for 6 1/2 months but now getting ready to move back to Pasadena. I feel the panic of trying to see and experience everything we have not yet visited!
I should not be disappointed in our activity level, we actually have done quite a bit of exploring and Craig reminds me of this daily. However, we had not yet been to Seward Park in Southeast Seattle, so on a recent sunny weekend day, we grabbed Rocco and drove the six miles to the prodigeous park.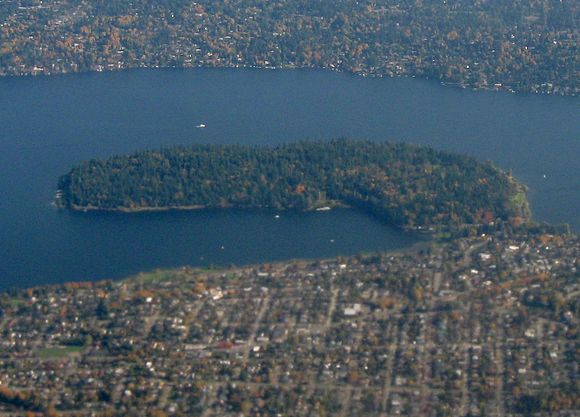 Seward Park is a 300 acre, heavily forested peninsula that juts into the mammoth Lake Washington. There are walking/biking trails, playgrounds, beaches and an Audubon Society House too. We picked the perfect day with dancing white puffy clouds, intense blue sky and lots of families walking dogs and playing in the playground. It was still chilly for me around 46 degrees, but to a true Seattlite 46 isn't cold at all. Hat and gloves for me, but many of the walkers were hatless and even a few were wearing shorts! All of these photos were just taken with my iPhone 6. It was a glorious day.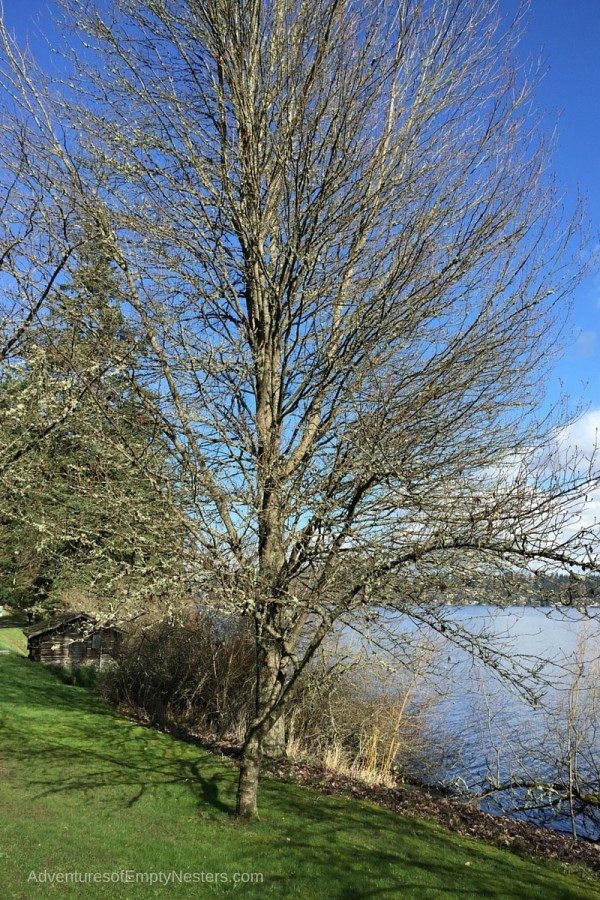 When the sun is out in Seattle, everyone grabs their keys and runs outside to enjoy the sunshine. This mass exodus causes lots of waiting in restaurants and unexpected busyness within the city. No one stays home, I think it's against the law. 🙂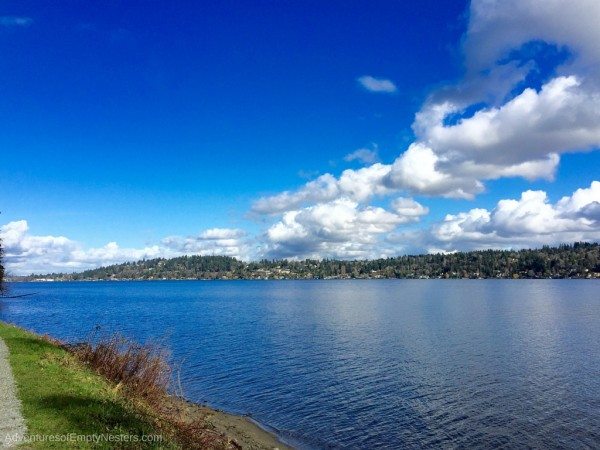 Seattle has so much to offer and it honestly does not rain as much as people say it does. It has its grey days, but when the sun is out, there is no more beautiful city. I have adjusted to the rain and I have an app on my iPhone called Dark Sky which literally forecasts the rain on a hour by hour basis. It alerts me to when it will be raining and/or a possible drizzle is on the horizon. Since we have been here, there have been just a few days where there is a driving rain all day long. Mostly, there are sporadic rain showers or drizzle. If you are wearing the correct weather gear, it is fine. However when you are not prepared it is a big bummer and you get really wet. Rocco is definitely not a fan of this type of experience.
More from our walk in Seward Park …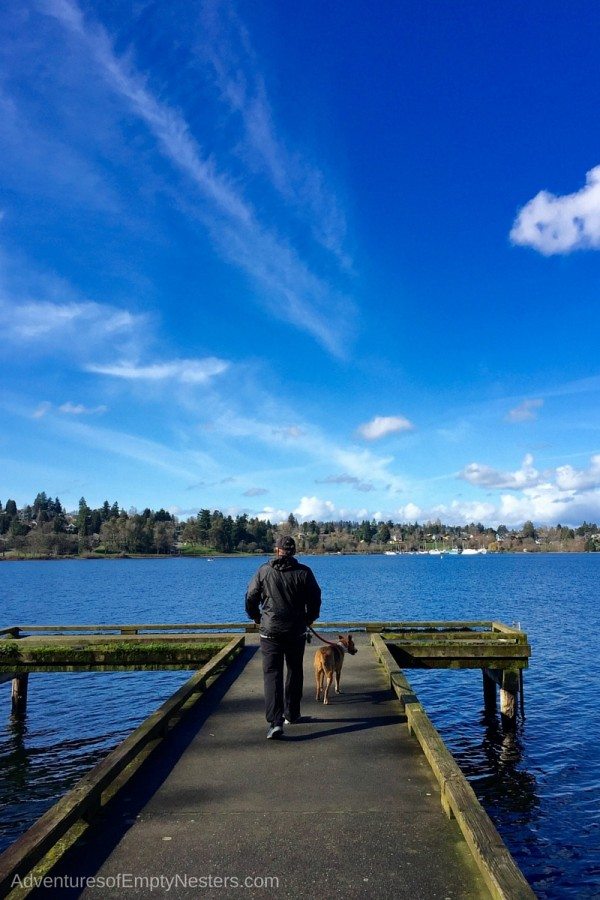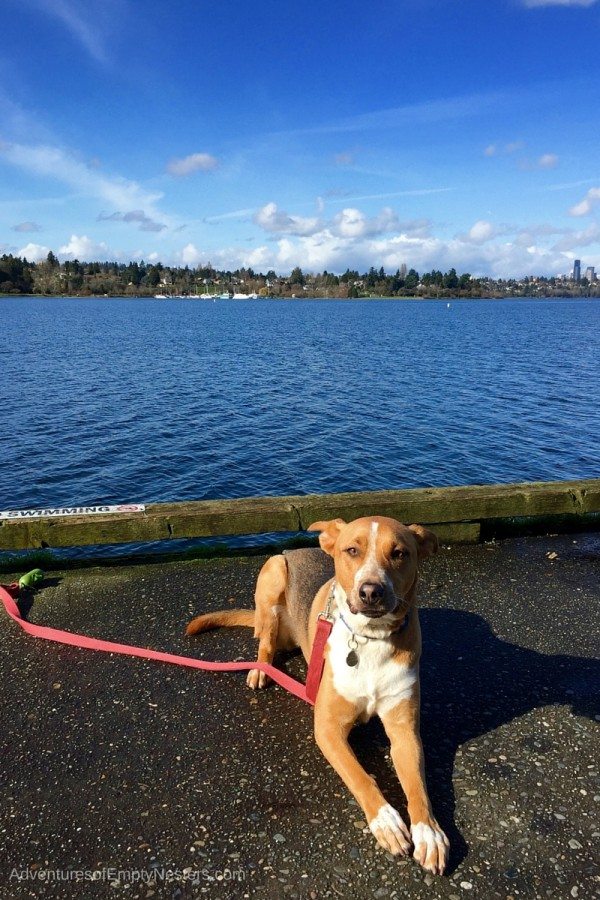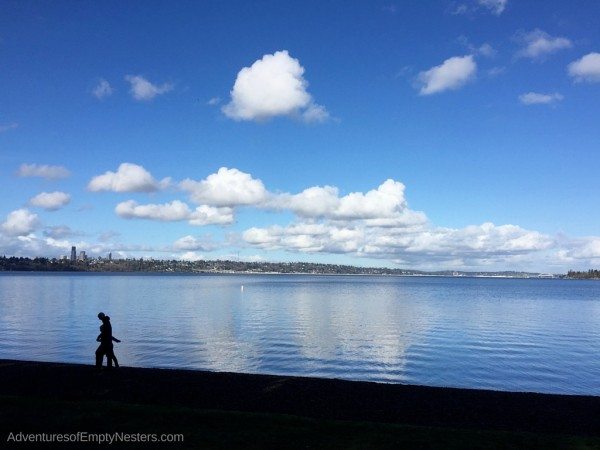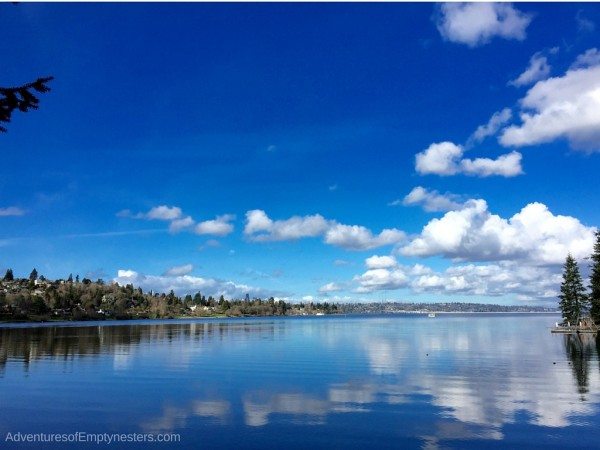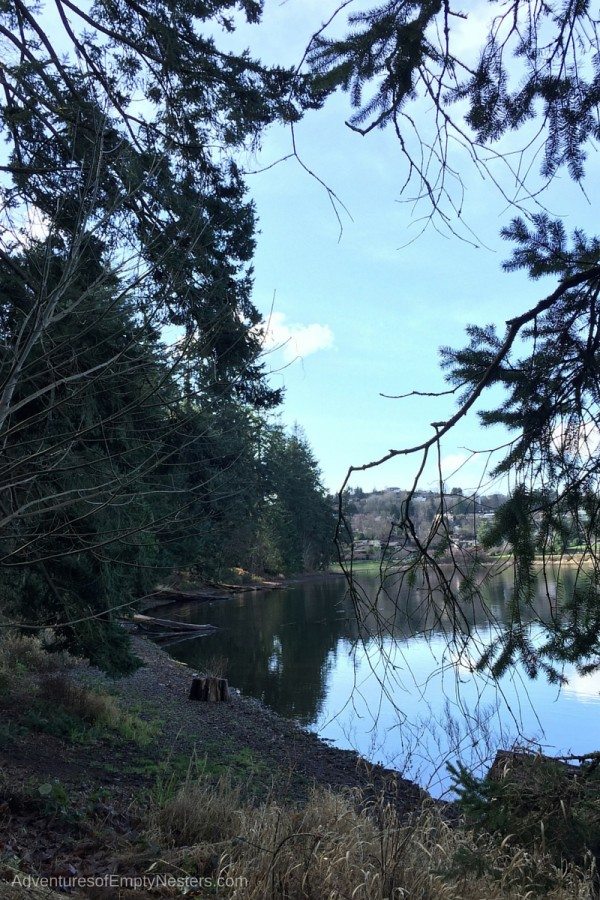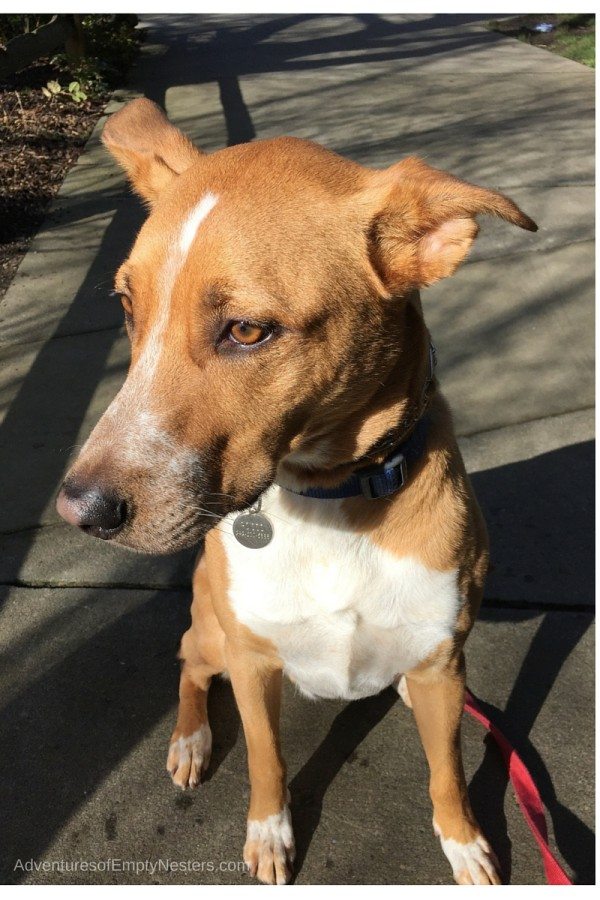 Other related posts ~