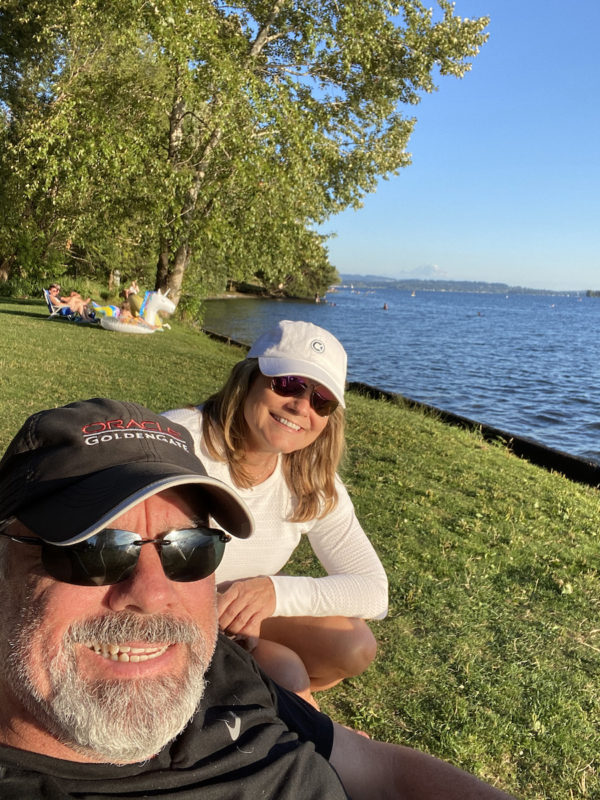 The Eastside of Seattle – Visit Kirkland, Our New Home
Come over to the Eastside of Seattle and visit Kirkland, WA. Eight months ago, we made the challenging decision to move to the Pacific Northwest to be close to our newborn grandchildren.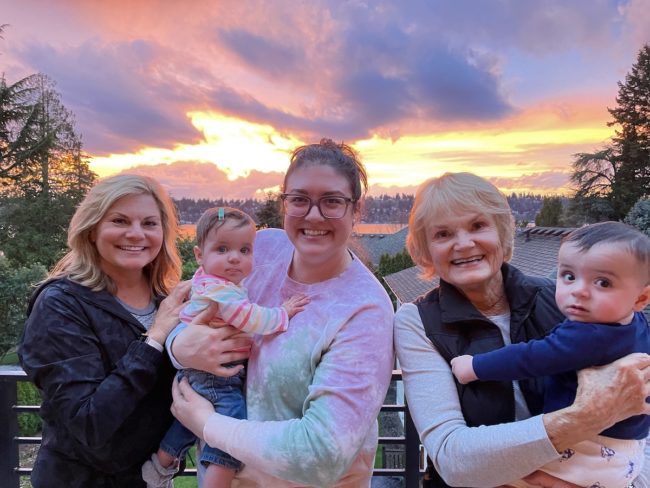 We sold our perfectly appointed Empty Nest in Southern California and bought a modern, sleek home with a view of Lake Washington. I have written about our experience HERE and HERE, and for the most part, I would say we are thriving.
It is not easy to move to a new and much colder climate, however, when you travel for a living, visiting a cold climate is easy! You come prepared with the correct clothing and but know that when you return back home to warm, sunny temps, the cold is behind you!
Not so anymore! Living in this sometimes frigid climate has been the most significant adjustment, and my closet is now full of new coats. Yay! We also scheduled a mid-winter escape and flew to Maui to stay two weeks so we could soak up some of that tropical atmosphere.
One of the major benefits of choosing the neighborhood in Kirkland that we did, is the proximity to Lake Washington. Lake Washington is a spectacular freshwater lake that borders Seattle to the West and Bellevue and Kirkland to the East. It borders the city of Renton to the South and Kenmore to the North.  The views of the lake are magnificent here whether it is cold and foggy, a driving rainstorm, or bright and sunny. I am LOVING this aspect of our move.
Come take a walk with me and see what I see every single day.
As I grow older, I am much more in tune with nature and appreciate the small nuances of gardens, trees, and landscapes. I notice the tiny blossoms ready to bloom, whether a neighbor has planted something new or trimmed the trees. Do you see these things in your neighborhood? Have you always noticed them?
I love taking Rocco on a walk to the lake park, shuffling through pine needles, pine cones, and stray branches and twigs. Rocco tries to pick up virtually every stick he sees! He loved the snow too!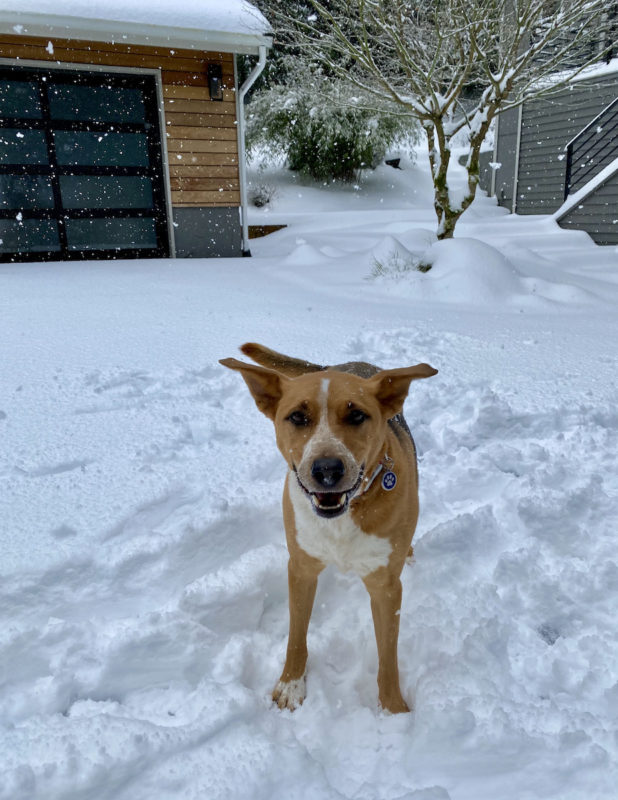 In this post, you will see photos taken from Summer 2020 through March 2021 that captures the summer weather, fall, and winter, and then spring. The area is equally beautiful regardless of the month.
We are slowly discovering our new area here, and I will report back soon with a broader picture of what Kirkland is really like! I do want to mention that it is charming and has so many outdoor areas to see and enjoy, along with great restaurants, coffee houses, and shops. Nearby, Woodinville is a beautiful enclave of wineries too. Jackpot!
Summer at Lake Washington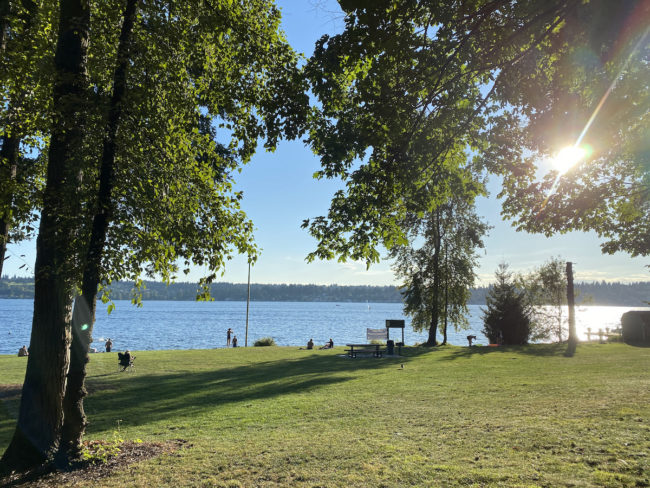 Fall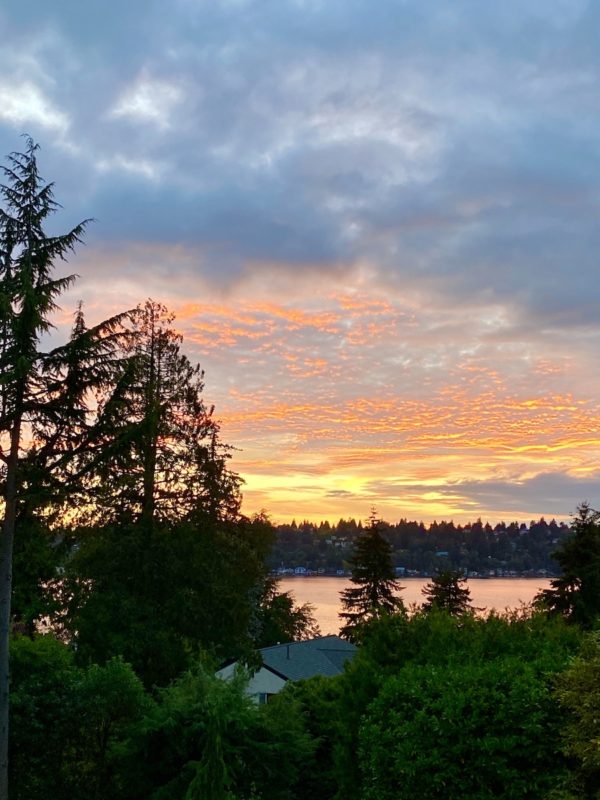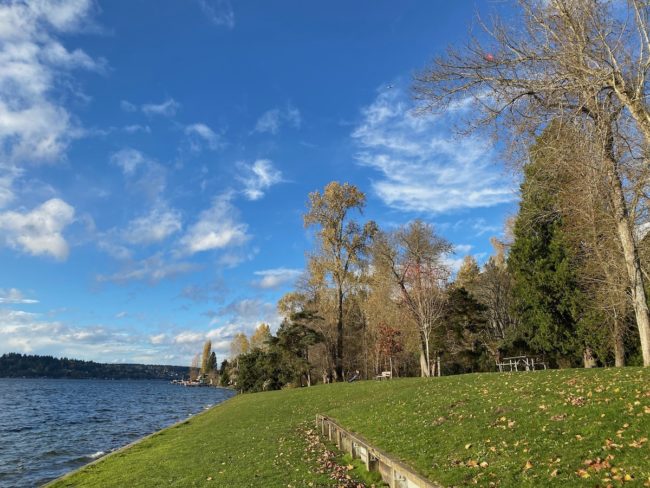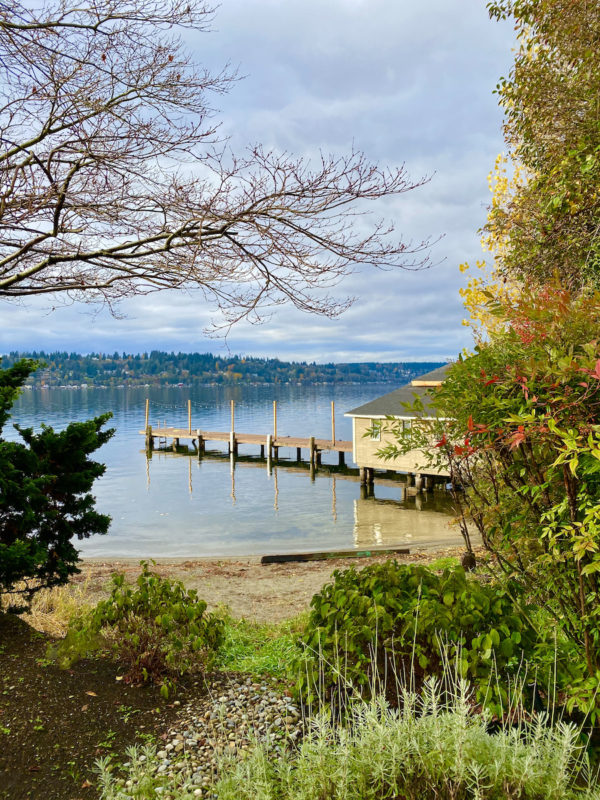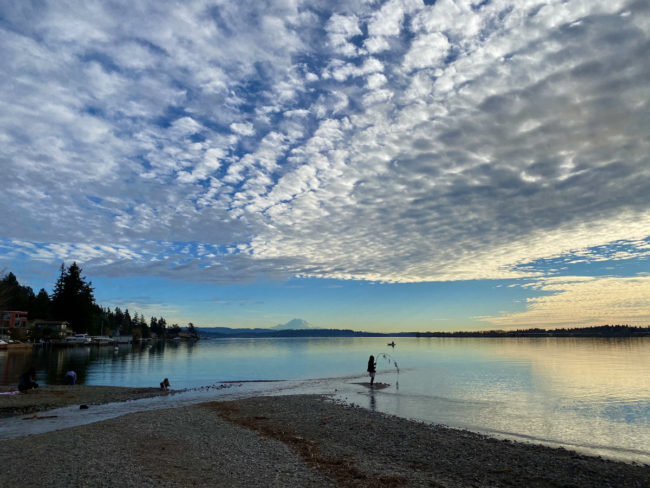 Winter – It Snowed!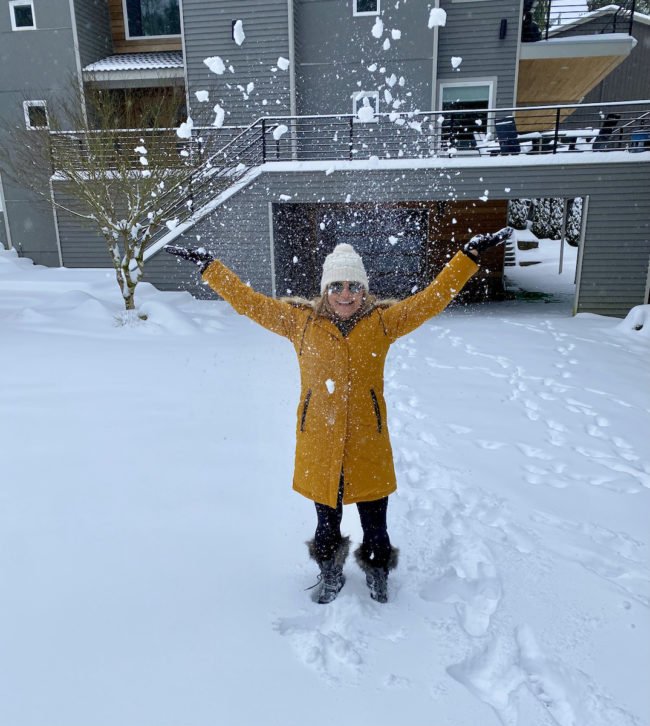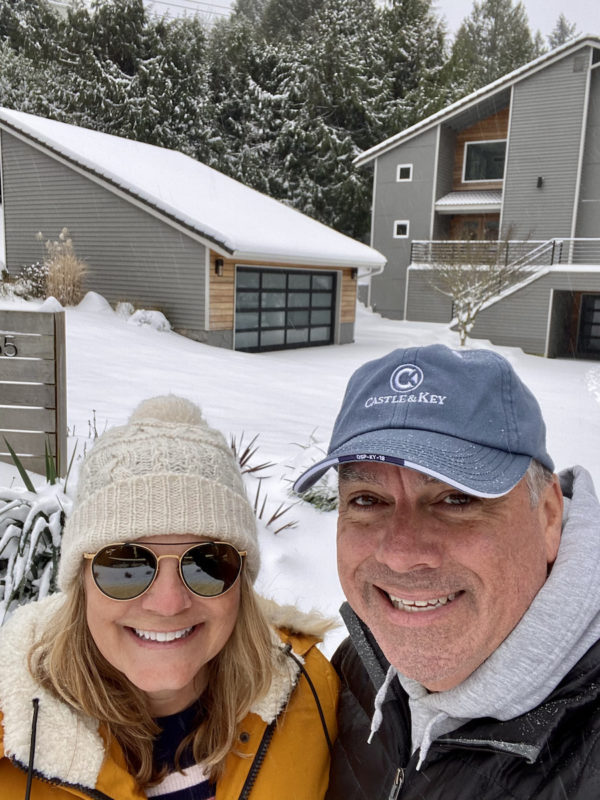 March 2021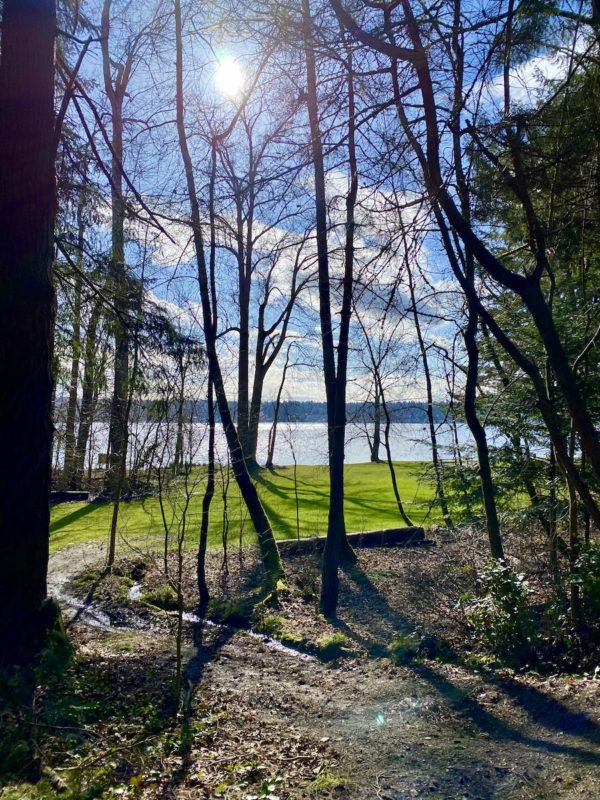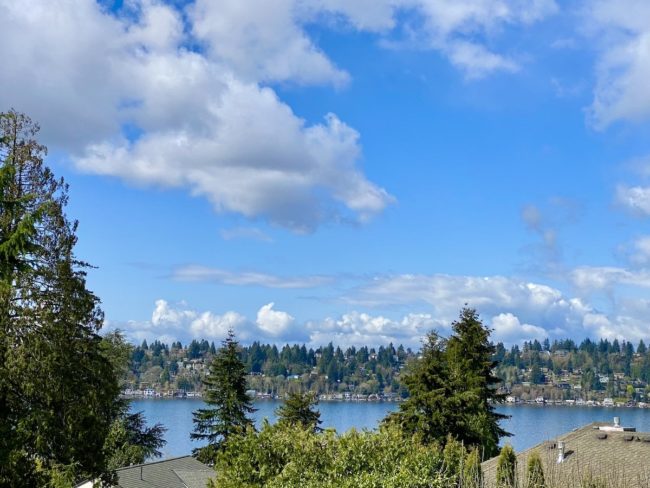 Final Thoughts
August 13th will be our one-year anniversary living in Kirkland. We have been through an awful lot of adjusting. Finding just the right place for Craig's 87-year-old mom to live, new doctors, (new everything!) and constant COVID fatigue (everyone had that too), are just a few of the obstacles we have faced in the last year.
The twins are now eight months old, and absolutely adorable. I share photos of them on social media on Mondays if you are curious.
We have all been fully vaccinated and I no longer have to wear a mask with the babies. Eight months of torture! I can't wait to get back out traveling and we are already planning several trips in the next four months. Can I get a woo hoo?
---
Pin for Pinterest