Hot tips for traveling Abroad ~
Terrific travel bloggers like those writing for the online magazine Getting On Travel,are a great resource for tips for traveling abroad. I always google the destination I am traveling to and see what blog posts have been written and honestly it is always incredibly helpful. Do you do your travel research this way? I know that I am biased, but these knowledgable bloggers are an excellent source of practical suggestions and have contributed to my trips in ways I never knew possible! They are also extremely generous with their help and offer excellent personal tips from their journeys.
Although safety and security regulations are much stricter than they were 10-15 years ago, I think overall, travel is easier. With our ability to communicate so easily on a world-wide basis, we can solve problems via phone and computer instead of running all over a new European city. We can also do so much advance research. Years ago, we only had travel books as a resource and they could have been published years before!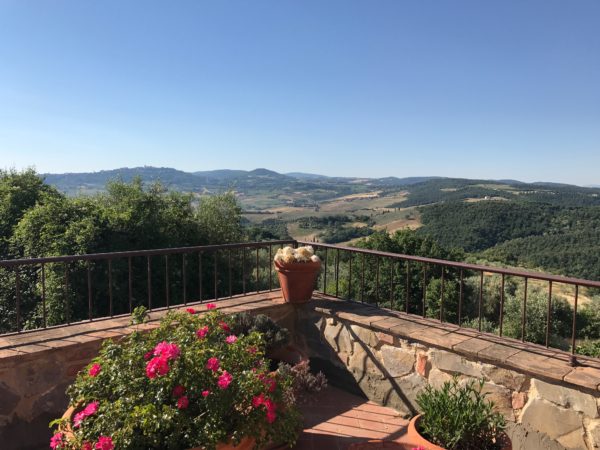 I have just returned from a glorious three-week trip to Italy to attend a cooking school in Tuscany with Tuscan Women Cook and then I met my husband Craig in Barcelona for a fabulous Spanish adventure. After a fun-filled tour of Gaudí architecture, paella making and glorious museum visits, we finished the vacation in beautiful Mallorca, Spain. Antoni Gaudí is a world famous artist/architect who designed extraordinary buildings that are seemingly everywhere in Barcelona. I will be writing about our over-the-top-amazing trip to Spain very soon!
Grand European Travel ~
Just before I left for Europe I was in contact with Jenna the content manager for Grand European Travel. Grand European Travel is a world-class travel retailer specializing in guided vacations and river cruises.
She kindly sent me a super helpful list of common travel mistakes. Once again someone else saved me from an unscheduled travel interruption and unnecessary headaches! Advice from experienced travelers can truly elevate a vacation from great, to a trip of a lifetime.
Check out these great tips ~

Can you add to this list? What recommendations can you make to help your fellow travelers?
---