A Visit to The Broad should be on everyone's list!
What is it? The Broad is a newish contemporary art museum founded by philanthropists Edy and Eli Broad that opened in September 2015. It is located in Downtown Los Angeles (DTLA) and sits right next door to the Disney Concert Hall. Craig and I were finally able to schedule a visit to The Broad and we just LOVED it. The building is unique and not too terribly large, so you can take a tour in a couple of hours or less. The collection consists of over 2,000 works of art, but the art gallery is only two floors of exhibits and the entrance is FREE. Yes, free and that is awesome.
Hot Tip: Below is our photo inside an installation called the Infinity Mirrored Room by Yayoi Kusama. It is a dazzling LED light display and unlike anything I have ever seen. It accommodates only one or two visitors at a time and you can stand in the room for only 45 seconds! This exhibit only runs through the Fall and it requires a separate, free, timed same-day reservation you can book once you arrive at the museum. Go when they open it is your best shot at getting into the exhibit. (Don't go on the weekend either) It is totally worth it for this unique experience!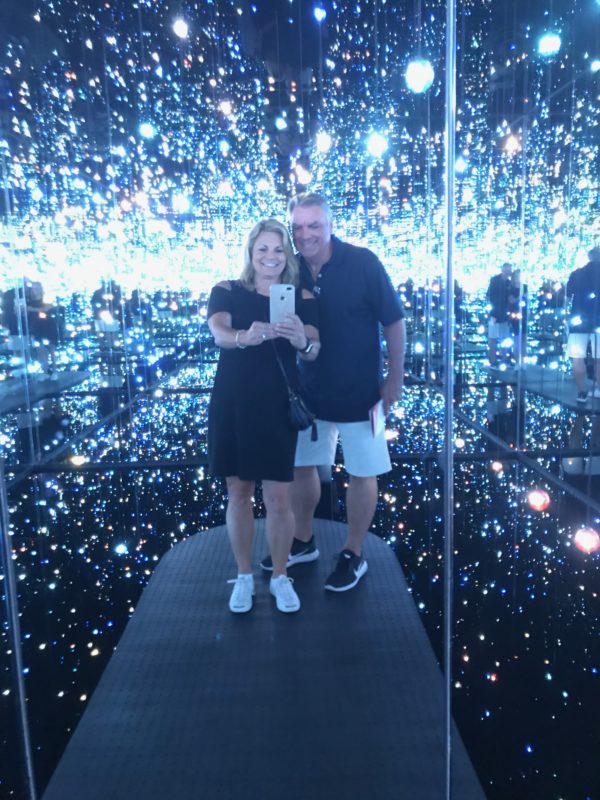 More tips ~
Get the App: Before you go, download The Broad's app. You can learn a great deal about what you are looking at and you can select a self-guided audio tour as well.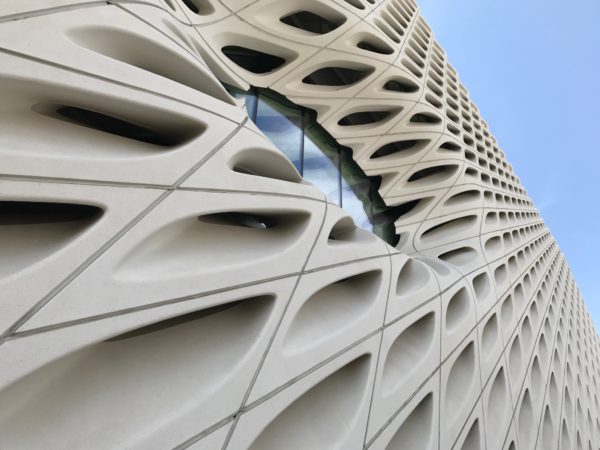 The Building: The museum was built by world-renowned architecture firm Diller Scofidio and Renfro. It was created in two parts, the veil and the vault. Essentially there are galleries on the first and third floor and a humongous vault in the middle filled with the rest of the art being stored. This outer "shell" with the holes you see covers the entire building.
To Eat: There is a fabulous restaurant called Otium right next door that all my friends are raving about, but we did not have to time to check it out on this trip. (No food photos today!)
The Exhibits: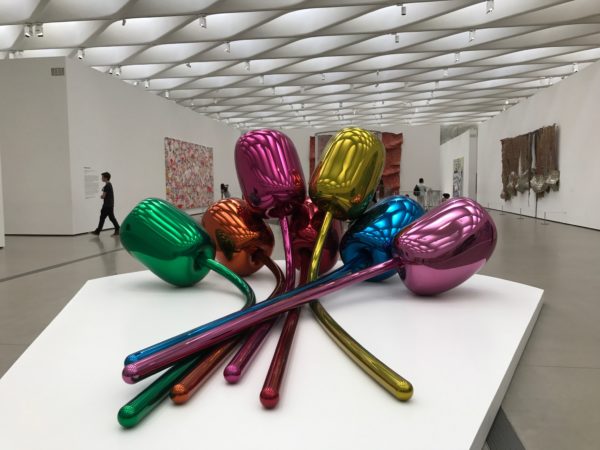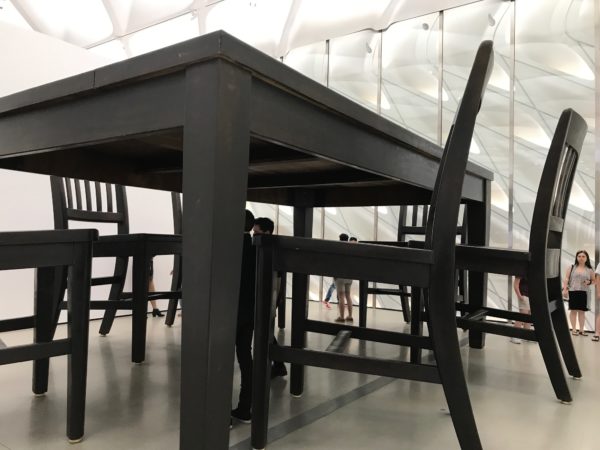 There are many talented artists represented like Jeff Koons and Robert Therrien, Andy Warhol, Keith Herring and others that you may not be as familiar. I really don't want to share too much because I really want you to go! The gallery space is airy and easy to move around much like the SFMOMA in San Francisco.
On your next visit to Los Angeles:
The Broad is one of several fantastic art museums to see and experience in Los Angeles. Make sure you mix in a little museum culture along with a Dodger Game, visiting the Arts District, a visit to the Grand Central Market, Olvera Street, Union Station, Griffith Park, Chinatown and the list goes on… and the restaurant scene here is fantastic too!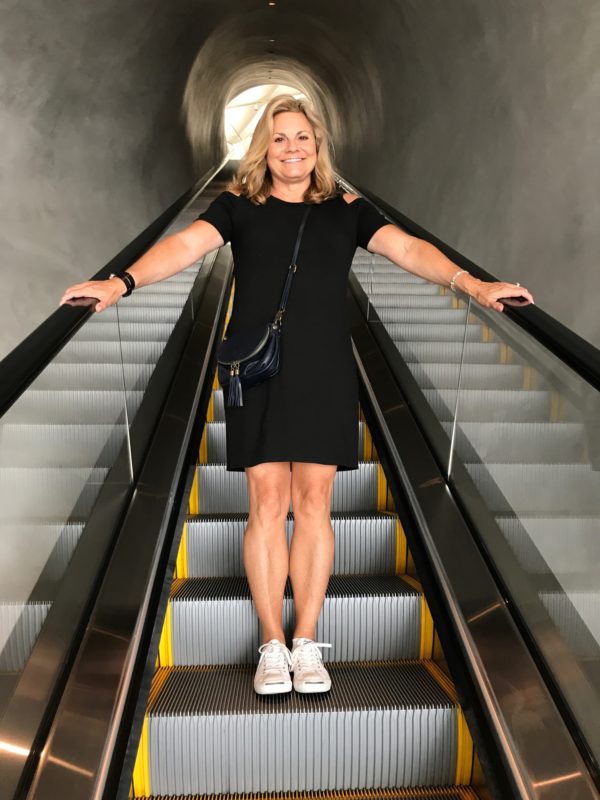 We had a ball at the museum and there was plenty of time to check out a couple more beautiful sites in LA. Better yet, plan to go to LA for the day! Enjoy!
---
Share this post with your friends! You can always sign up to receive each post when it is published ~
Click below on these links to connect on social media ~
Follow us on Twitter, like us on Facebook, check out our photos on Instagram, or pins on Pinterest