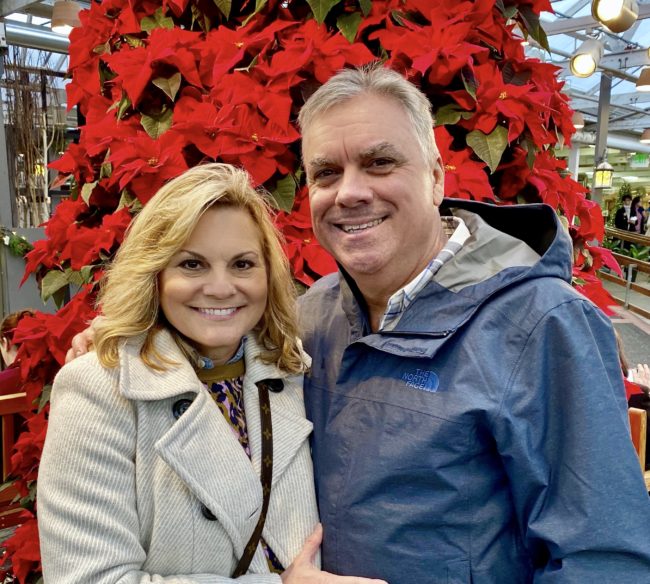 Christmas in the Empty Nest
Christmas in the Empty Nest seems to be a little different each year as we move forward. Did you know that many empty nesters are Googling and researching "How to be happy in The Empty Nest at Christmas?" Yep, many may be new at this Empty Nest adventure and it might not feel very good right now.
In the past when the children were young, every Christmas holiday was pretty similar to the next. We embraced the family traditions that we started when they were little and my husband Craig and I divided and conquered as we raced around trying to find everything on their lists. We made the same traditional cookies, attended the same Holiday Programs at school and found the perfect present for gift exchanges.
As I reflect back on our most recent Christmases, our family dynamics have definitely changed a little, new people have been added to the family and we moved from a larger home where the kids grew up, into a much smaller Empty Nester type of home.
It's all good. However, this Thanksgiving both of our kids attended their in-law's  family dinners. Initially I was sad, a little hurt and a little unreasonable. I need to always remember we raised our kids to be independent and to be wonderful partners. And they are! They communicate with their significant others and realize that compromise is necessary.
Truthfully it still felt weird for me to attend my family Thanksgiving without our children. But, it did allow me to focus on my incredible nieces and nephews and I even sat at the "kids" table. My tablemates were hardly kids however, each of them is in their 20's.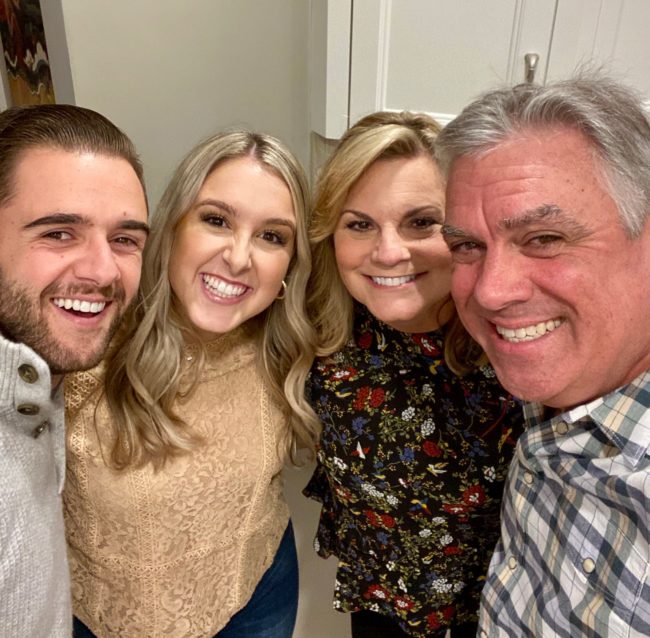 Turning up the gratitude
I am turning the volume up on my gratitude. I am so grateful to have grown children that still want to travel with us, hang out with us, talk on a regular basis, enjoy our company and still listen to our advice when they ask for it.
I know that all empty nester families have their issues and compromises too. Many parents have kids that live super far away and are not able to see them. We must take the time we can arrange and be grateful for that and I am practicing this mantra on a daily basis, especially at the holidays.
It was fun for me to re-read what I have written about Christmas in the Empty Nest over the last couple of years. Every word still rings true and I can see how I have navigated through any waters that I would have considered rough.
Christmas in the Empty Nest This Year
So it's happening, Christmas without one of our children. I wrote last year how Alex married Brent from Wisconsin and guess what? They will be celebrating this holiday with Brent's family. I do understand, but it is still just not the same. But honestly there is no such thing as "same" any longer. Is there? I think that may be an accurate Empty Nester definition. Nothing is ever the same.
I don't want to come across angry or sad, just perfectly honest. The good news is that we all communicate very well and have managed to create a holiday schedule that works for everyone.
Also, this year we have a lot to celebrate! We begin with my niece Katherine's 21st birthday on Christmas Eve. (Tough day for a birthday right?) Next, Nick's darling fiancée Kylie, has a birthday on the 27th. On December 28th my "aged to perfection" husband Craig turns 60! Lastly, my sweet and lovely mother will be 80! Her actual birthday is December 31st, also a hard day for a birthday! We will celebrate on the 29th so everyone can attend another very fun party! What a week!
Focus on your partner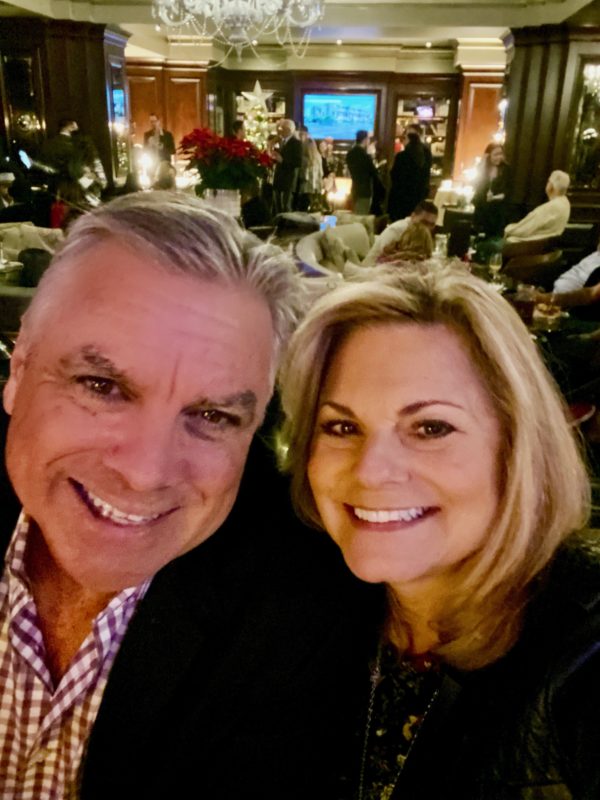 But my friends, at the end of the day, the guy sitting next to me for the past forty plus years is where I need to put my priorities. Both Alex and Nick, our grown children, are starting new adventures with their new marriages and the future is sooo bright!  I am so grateful for this amazing family we created so long ago. I embrace the empty nest and look to find adventure around every corner possible.
How about you? Is your nest newly empty? Are you adjusting to the changes? Are you focusing on YOU and what you need? Now is the time!
Thank you!
It's time to say goodbye to 2019 and look forward to some new travel and business adventures for Adventures of Empty Nesters. Thank you so much for being here, supporting me and leaving comments. I really do love to know what you think and what is happening in your world.
Happy Holidays and Merry Christmas to you!
Suzanne
More Christmas posts!
Life in the Empty Nest at Christmas … is Awesome!
An Empty Nest Christmas, it gets better and better!
---
Pin for Later