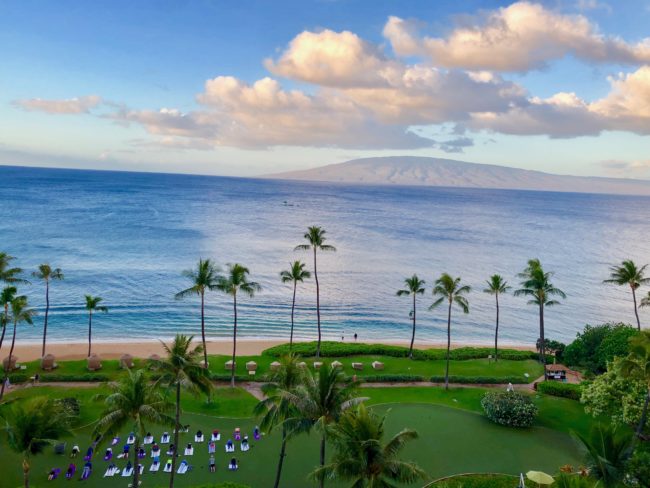 Hello friends & Happy New Year – I hope that you were able to hang out with family and friends, devour some delicious meals and maybe even find a little adventure! We enjoyed all of these things too!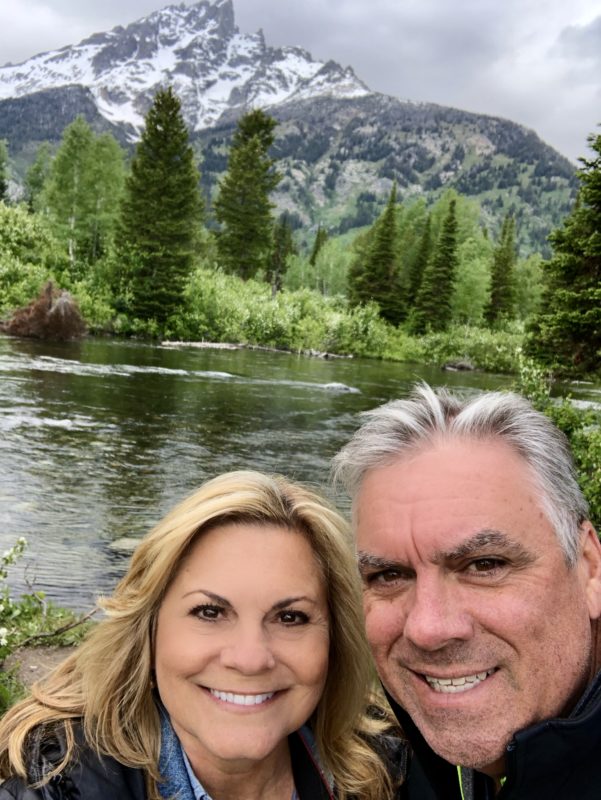 It has been a fabulous year of travel!
Wow, to narrow down my top travel highlights of the year was truly a challenge. 2019 was one heck of a travel adventure full of eclectic destinations, firsts and second time visits, discovery and nature so big it takes your breath away. Literally.
January began with a relaxing but rainy week in Maui and then the travel wheels got moving very quickly! No time for resting, extraordinary destinations were waiting for us to arrive.
I know that you are super busy and you cannot always make time to read every single one of my posts… so here are some of the top travel highlights and links to their respective posts. I once again want to thank you for being here and for reading and commenting on my adventures. I truly appreciate you.
My goal is to provide you with helpful, interesting info that you couldn't find anywhere else!
A few fun statistics: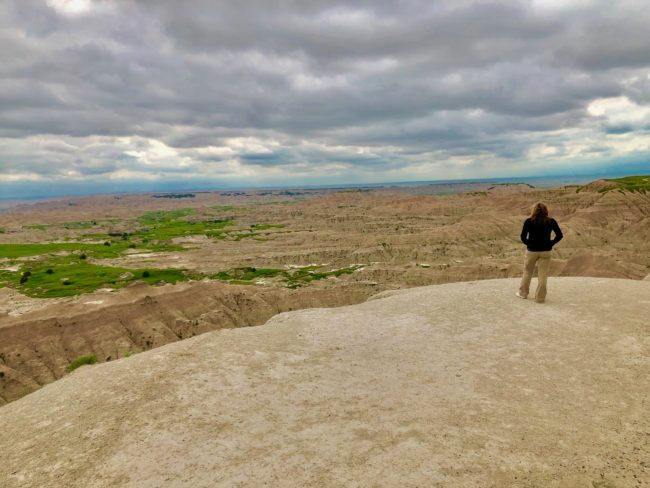 Travel In the US
I visited SIX new states in the beautiful USA! I spent time in North Dakota, South Dakota, Wyoming, Kentucky, Oklahoma and Kansas! Discovering more of the US, especially by car, was something I have wanted to do for quite some time. There is no better way to see a new state than to drive through it because it is just not the same to fly in and fly out.  As we drove through the grasslands of North Dakota the only two colors we could see for miles was the crisp baby blue of the sky and the vibrant chartreuse green of the grass. We meandered through the spectacular Badlands of South Dakota and West all the way across Wyoming to Jackson Hole.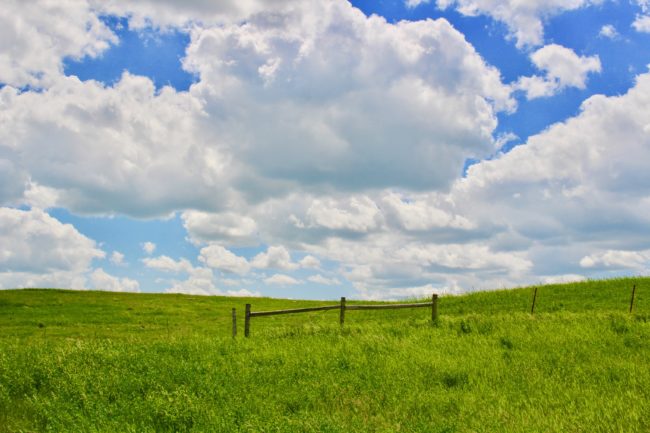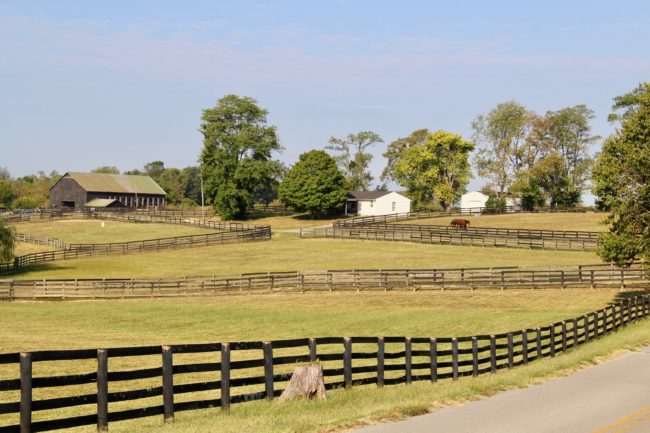 Driving through the Kentucky horse country was just like you and I dreamed it would be! It was easy to stop in small charming towns and then make our way down to the fantastic Music City of Nashville.
Europe & Asia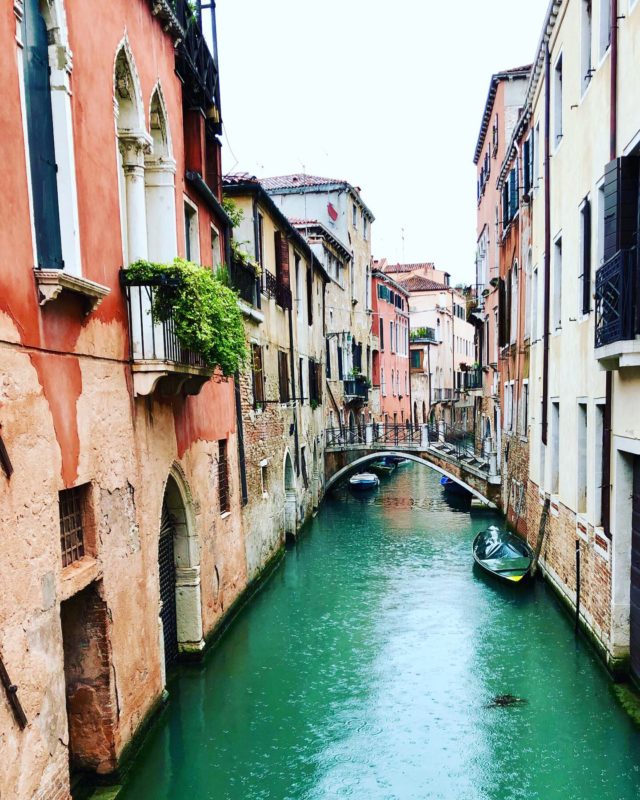 I was able to once again this year make it back to Italy, the land of handmade pasta, prosecco and the best darn cheese on earth.  I traveled through Tokyo, Hakone and Kyoto Japan to venture deep into the local culture, enjoy their kind hospitality and eat amazing food! I feel so fortunate to work with companies like Collette, Oldways, Odakyu and Keihan where they took me on an insider's tour of some incredible and delicious destinations.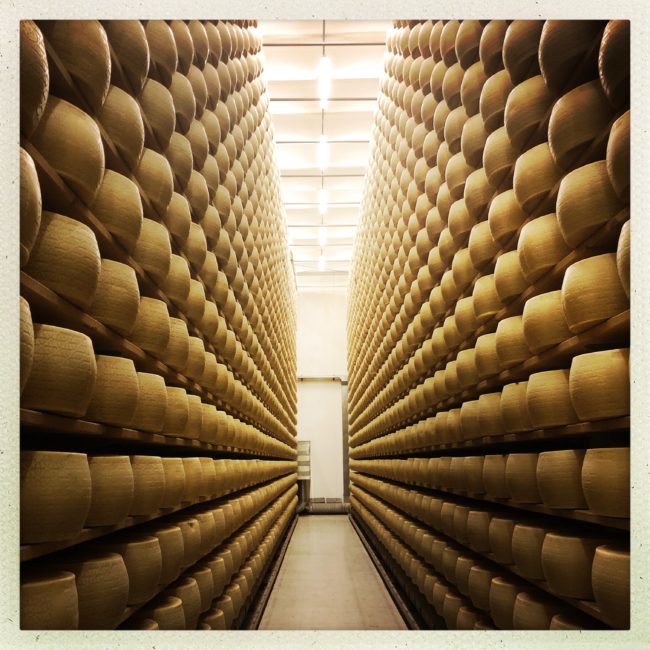 Lots of travel in wildly different places!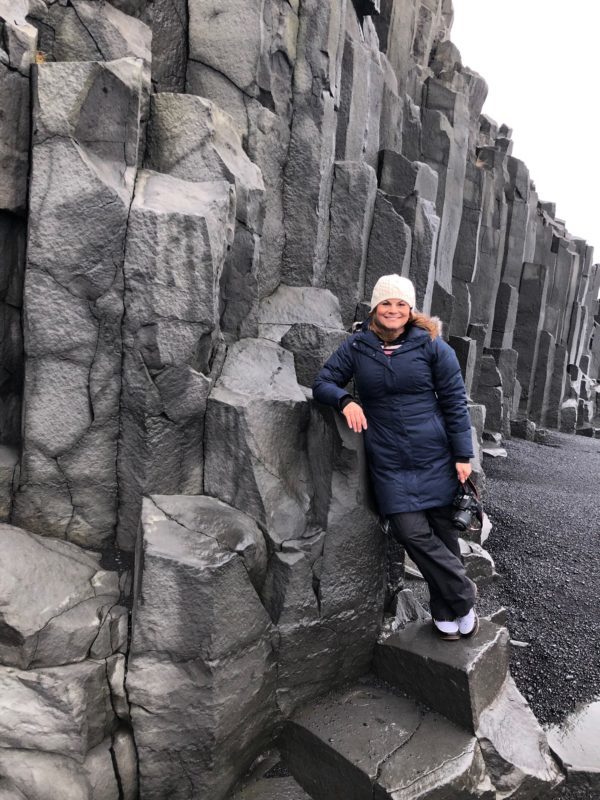 Overall, I took 17 trips, flew thousands of miles, drove more hours in the car than I EVER have before and filmed an e-p-i-c video of our tour in Iceland with my friends at Collette. I traveled through several states in the Midwest where I sampled some sweet and savory BBQ, sipped some outstanding bourbon with delicious hints of caramel and then ended my year in December with a milestone birthday for both my husband Craig and my Mom. Whew!
I am b-l-e-s-s-e-d.  It is not lost on me that this ambitious travel schedule may sound crazy to some of you and others wish you were packed in my suitcase!
My free-lance travel writing career keeps me super busy, especially now that my nest is empty, there is plenty of time for this exciting and satisfying occupation. I LOVE working with companies who want to share their tours and destinations with you! What better way to see a destination up close than when I take you along with me through video, social media and my blog posts.
Here we go, my top travel highlights of 2019!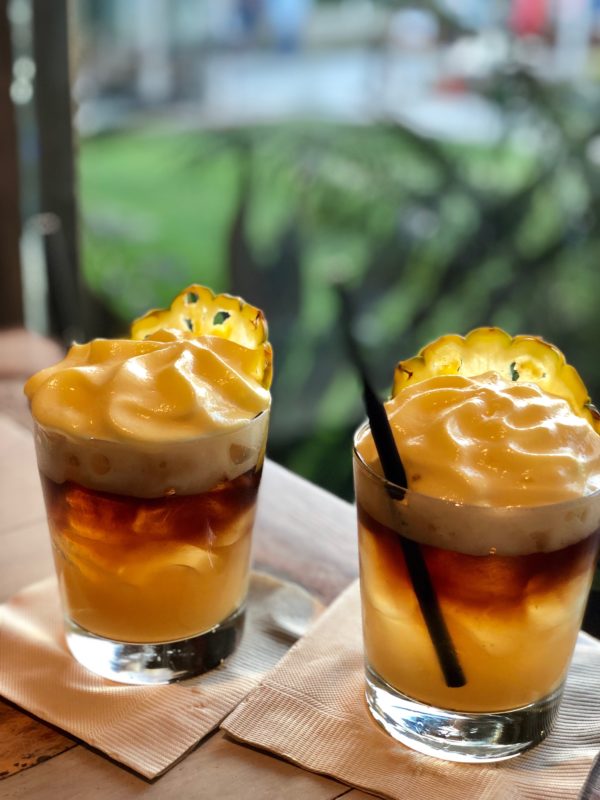 Maui x 2
We were lucky enough to visit our beloved Maui once in January and then again for an extended time in October celebrating 35 years of marriage. We were upgraded to a ridiculous suite at the Hyatt Andaz and treated truly like VIPs. I will never forget our spectacular and relaxing anniversary trip!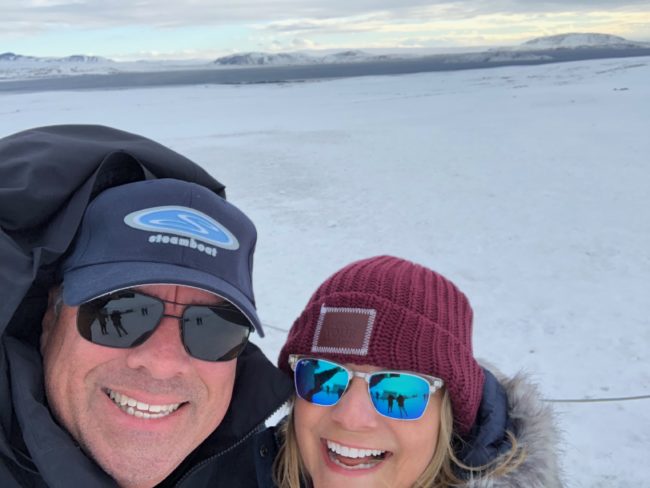 Iceland
Next, I had to research and pack up just the right layers of clothing for our trip to Iceland in February. Besides experiencing wonders of nature that I never knew existed, chasing the Northern Lights was a bucket list item for me and for Craig. We did it! We stood in the middle of the night watching the vast sky in the frigid wind to catch a glimpse of the dancing, elusive Northern Lights.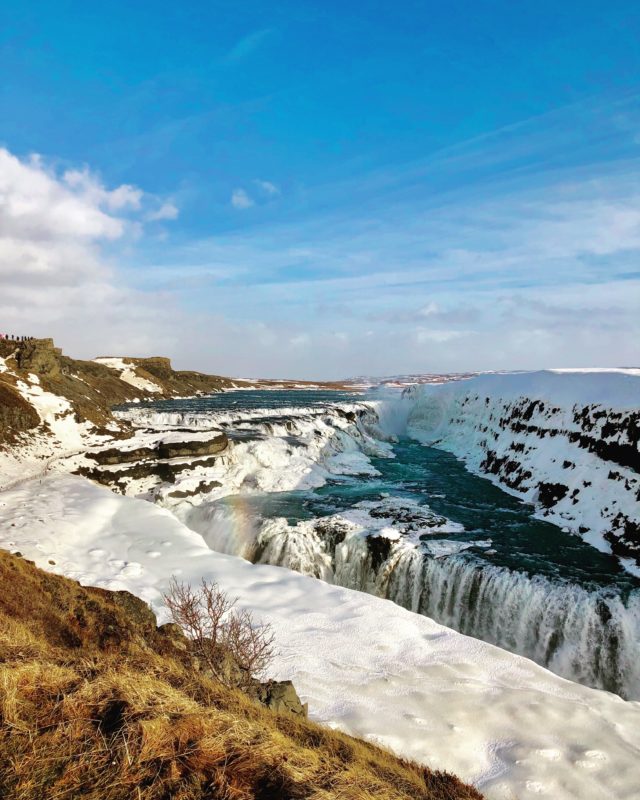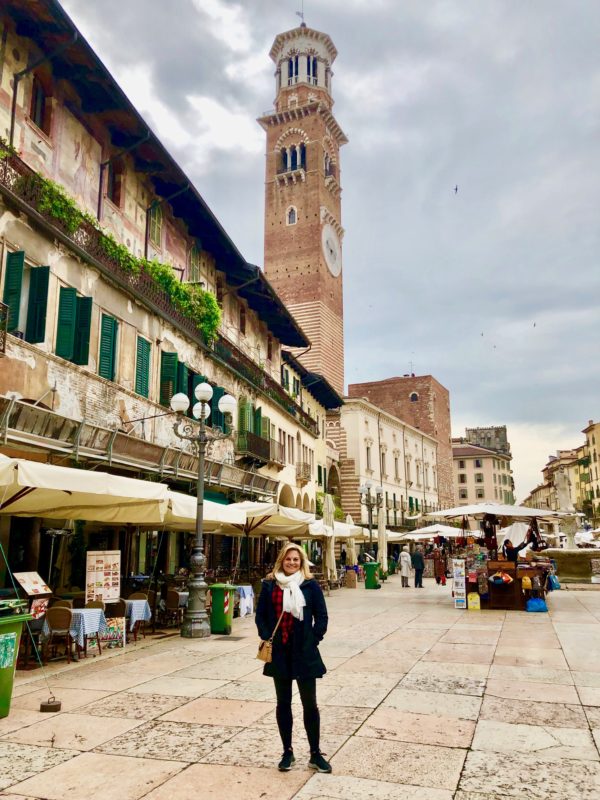 Italy
Guess who traveled with Oldways and three chefs from the restaurant SRV in Boston to enjoy art, local cuisine, architecture and culture? Me! Oldways is helping people live healthier, happier lives through honoring cultural food traditions which includes food and nutrition. I love it!
They have created these one of a kind tours to celebrate in the origins of healthy foods, as well as offer insights and education through participating chefs and other programs. While on tour, the cooking classes led by these culinary experts, help us understand how to create delicious dishes all while visiting the countries of origin. Such a brilliant idea!
Additionally, Craig met me at the conclusion of the tour in Venice and then we traveled through the Emilia–Romagna region which has earned "the breadbasket" of Italy title. This area is known for its gastronomic and wine-making tradition. Eating and touring our way through this heavenly place was a dream for both of us!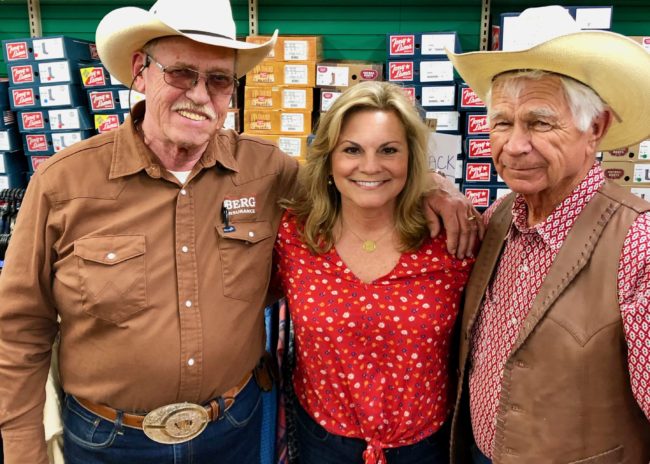 North Dakota
Yep, I went to North Dakota and I loved it! I attended the Midwest Travel Conference in Medora, ND and had a blast in this adorable tiny town. The entrance to Theodore Roosevelt National Park sits just steps away from downtown Medora and we drove thru the park early in the morning where we walked among wild horses and witnessed many baby Bison quietly grazing next to their mamas. You don't see this in Los Angeles!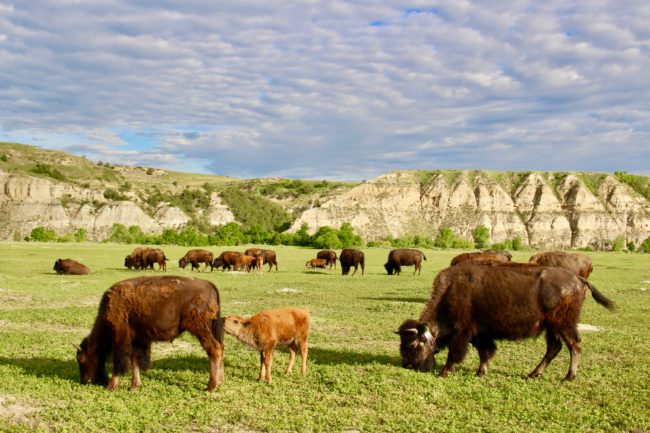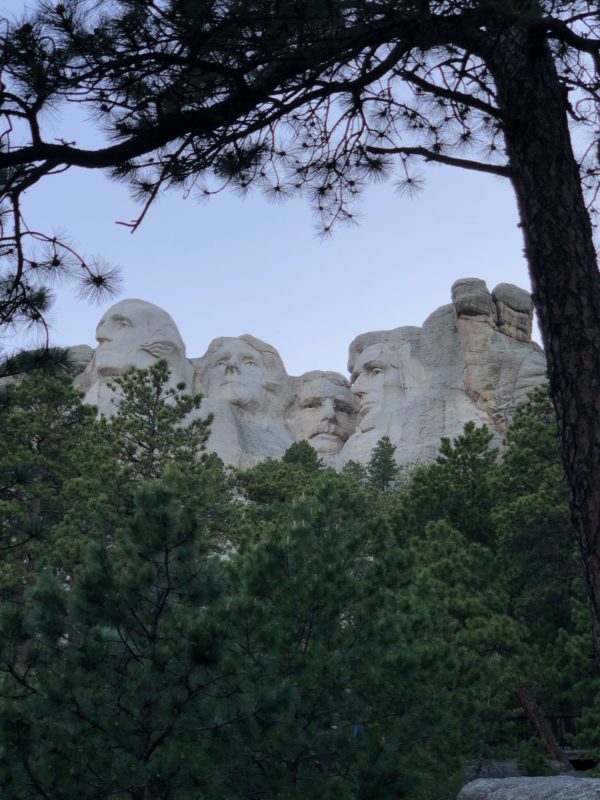 South Dakota/Wyoming
Craig met me in North Dakota and we drove a few hours to Rapid City, South Dakota to meet with the other half of our traveling foursome, Troy and Brad. We have all been friends since before we could drink bourbon, and several years ago we began to create innovative itineraries to see these "bucket list" destinations. Mt Rushmore and the Badlands have been in on all four of our travel bucket lists and now was the time to see them!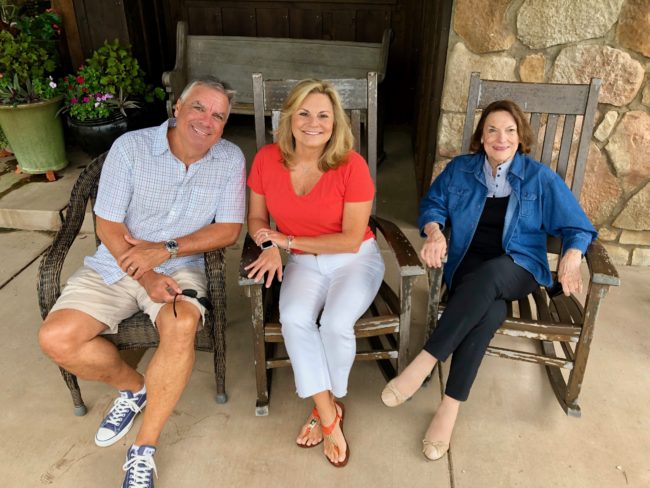 Oh – klahoma! – Pawhuska, OK
Even if you have never seen her show, I bet you know probably know who The Pioneer Woman is!  Ree Drummond also known at The Pioneer Woman, has lovingly beautified the tiny town of Pawhuska, Oklahoma. This destination is about an hour outside Tulsa and she has built quite the attraction. Her exquisite hotel is called The Boarding House and we were able to nab a reservation for two nights in August which are nearly impossible to get!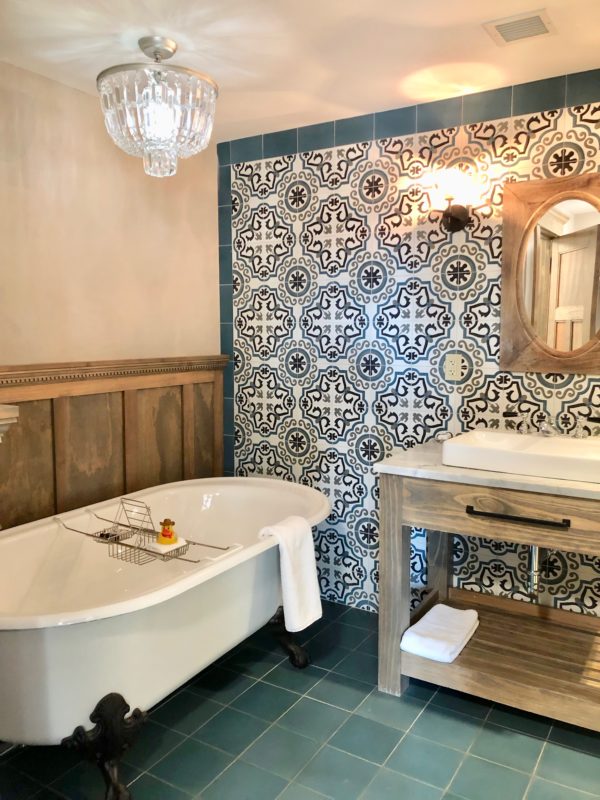 My mother-in law Claudia has followed Ree's career on the Food Network from the beginning and just loves everything about her. We took this active 85 year old all the way to OK in the dead of summer to enjoy the entire experience! It was a once in a lifetime trip. You can read all about it HERE!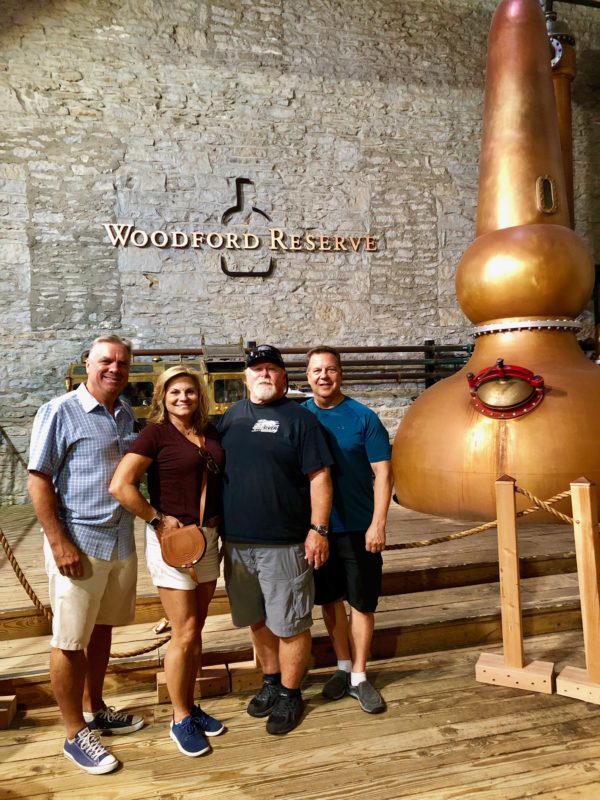 Kentucky Bourbon Trail
The Travelers had one more bucket list item left for 2019 – To drive through the Bourbon Trail, visit distilleries and any other historic sites along our route. This is an adult tour every fan of bourbon should take! Oh my! The history, the craftsmanship, attention to detail and marketing genius of these distilleries was inspiring, not to mention super tasty!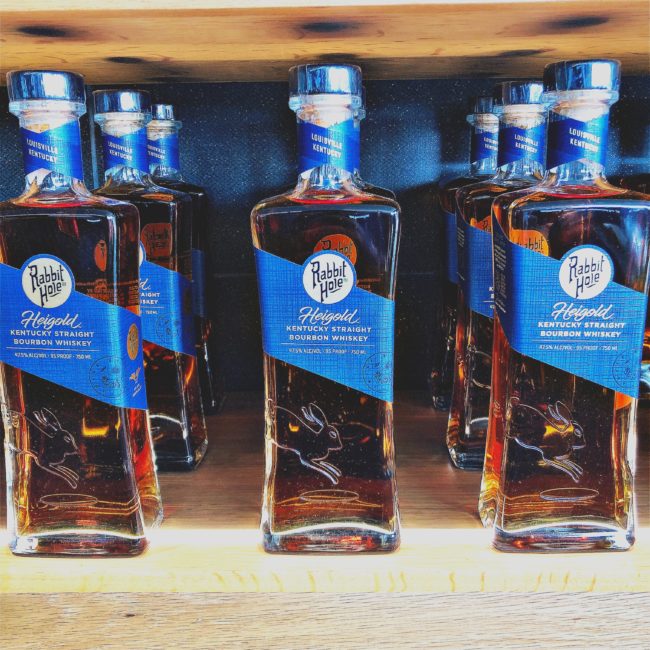 The tour is filled with quaint small towns, kind people, enthusiastic bourbon drinkers, fun bars, speakeasys and a fabulous food scene. For hipsters to empty nesters, a trip to the Bourbon Trail is an awesome adventure.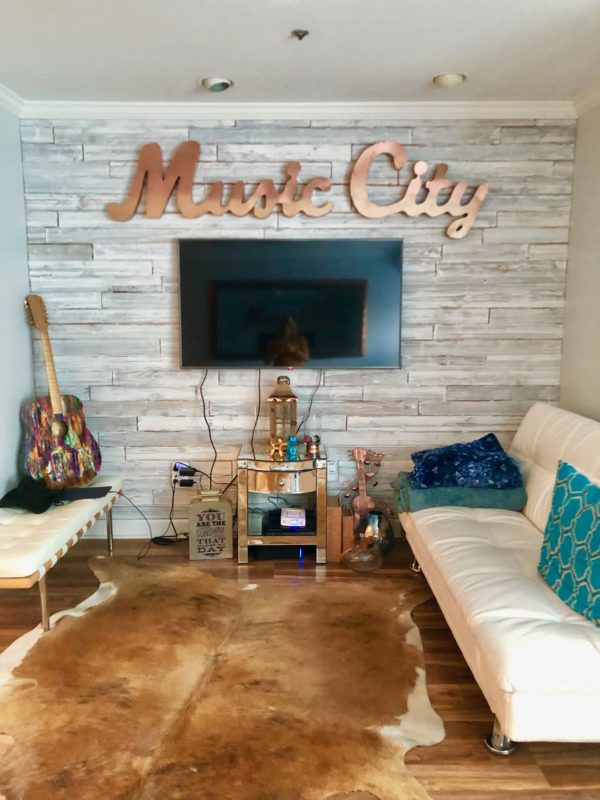 Nashville
After meandering through Louisville, Lexington, Frankfurt and Bardstown, Kentucky it was time to keep moving south to the very lively and special city of Nashville, TN. I was lucky to have been before, but the guys had not. However the city is rapidly changing and growing, so it was like visiting a new place all over again for me!
We stayed in a super hip Airbnb just steps from downtown and then attempted to see, experience, eat and listen to as much as we could in just a couple of days. Good grief the food is amazing!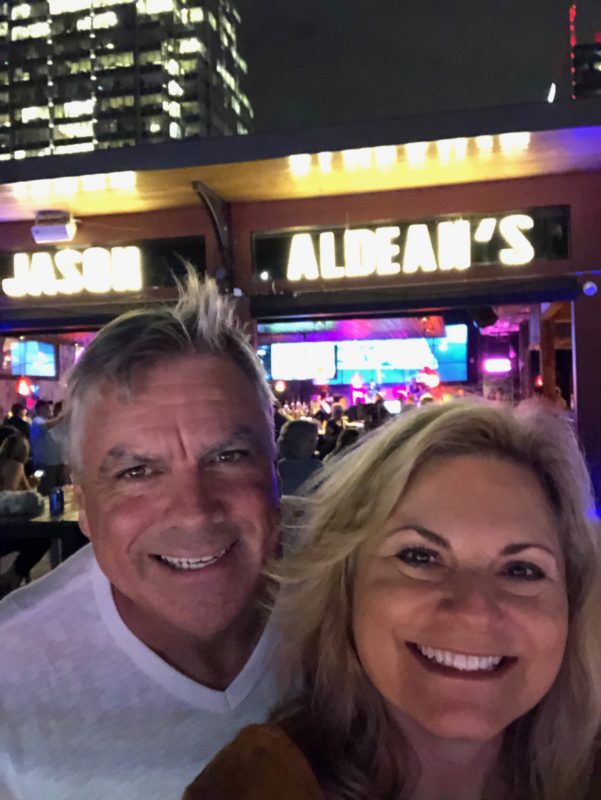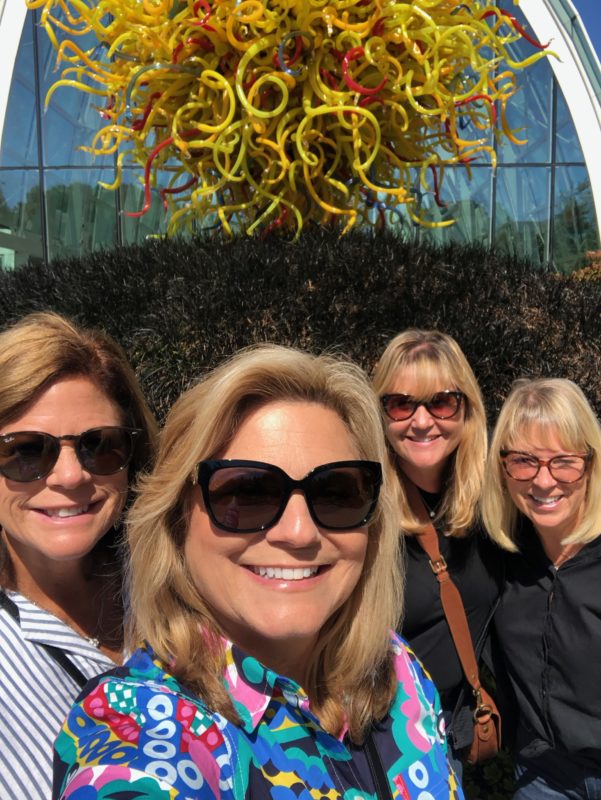 Seattle with the girls
I don't often travel with girlfriends, but it was finally time to arrange our crazy schedules and carve out time to visit Seattle, one of my most favorite cities in the US and where our grown up daughter lives. We had a blast!
One of the best things about traveling with these three ladies is that they just said, "Plan whatever you think we will like!" and I could not have asked for better travel partners. We all seem to love the same things like food, architecture, history, hand-crafted cocktails, laughter, you get the idea…
I was given carte blanche to create the itinerary and even to dictate the hotel I wanted to stay in, the restaurants I wanted to revisit and anything else I adored about Seattle.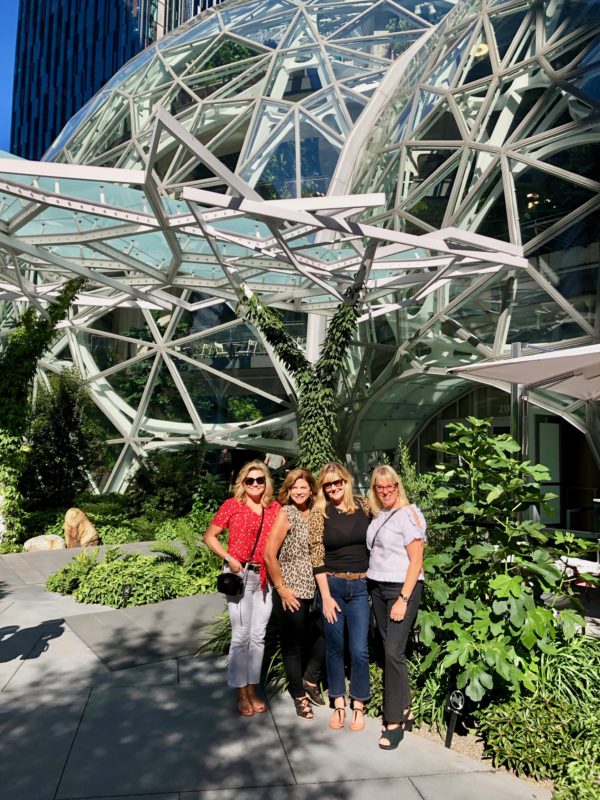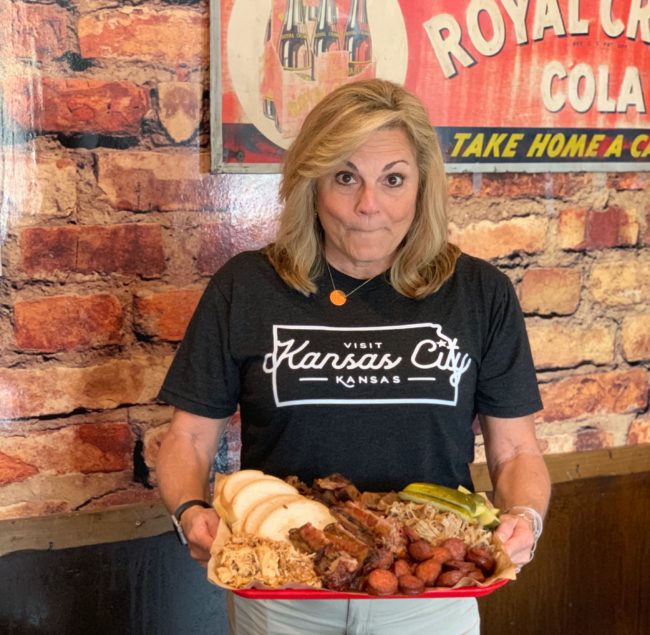 Kansas City, KS
Five food and travel writers and I were treated to a thoughtfully planned, 1 1/2 day-feast, filled with tastes from bakeries, to snack foods, cocktails to BBQ by Visit Kansas City. Since I had never visited Kansas before, this fun foodie trip checked one more state for me to almost complete my visits to all 50 states
I gained an education eating my way through KCK (Kansas City, Kansas)! We made 15 stops and were quite full by the end of two days. I highly recommend you taking a look at these tasty food stops.
I was introduced to a long list of delightful, delectable, savory and sweet bites I had never ever tasted before! The Kansas City food scene impressed me a lot.
Japan by Rail
To end the year with another trip to Japan, was a dream come true. I was invited by two transportation companies to see for myself how comfortable and convenient it is to tour Japan by rail.
My tour in Japan began in Tokyo, where enormous train stations like Shinjuku and Shinagawa, stretch through city blocks and offer fantastic shopping options, casual dining, coffee houses and sweet treats. Everyone uses public transportation and companies like my hosts offer quite a long list of terrific options which carry every passenger where they need to go.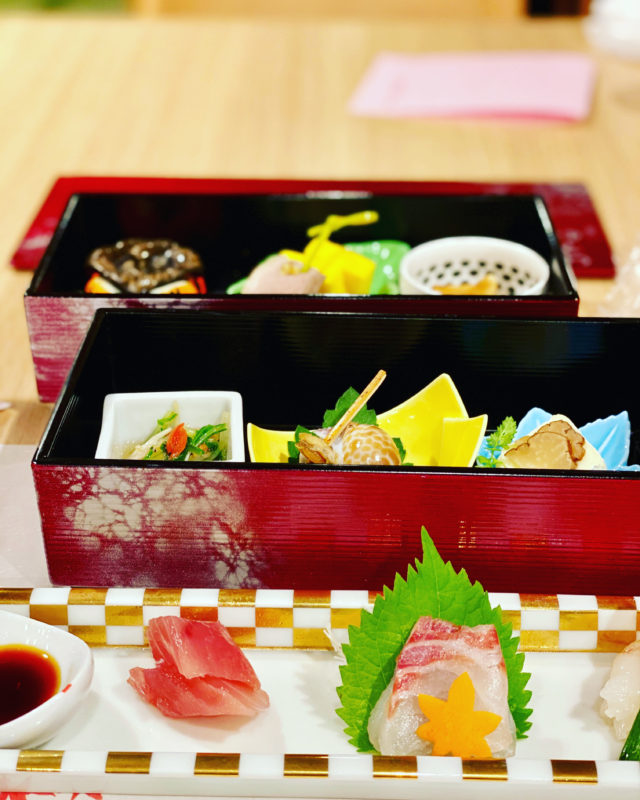 Japan should be on the travel list of every traveler; it is nearly impossible to compare it to anywhere else in the world. Tours are a great way to explore it and my friends at Collette took me on a tour that was so detailed, so well executed that I never had to worry about anything!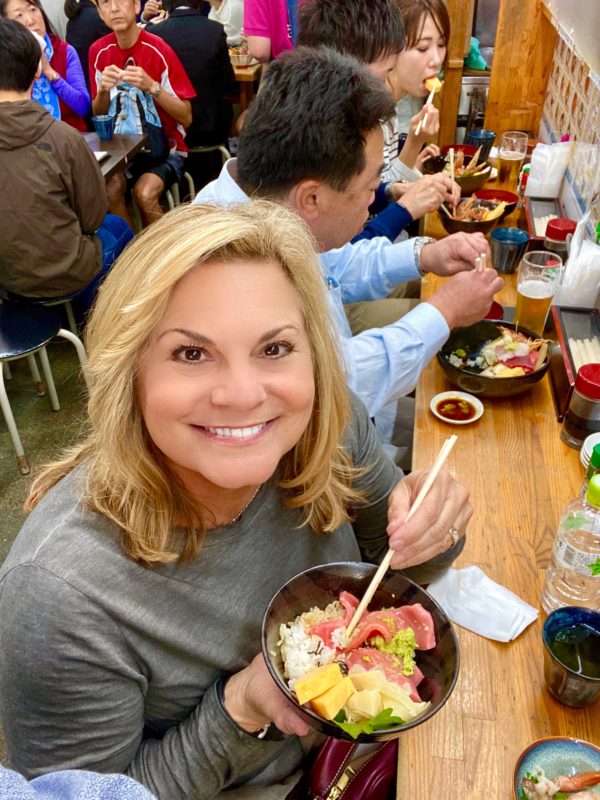 Did you enjoy my travel highlights of 2019? I hope you will come back here soon and also visit me on social media. Thanks again!
---
Pin to Pinterest