A Well Seasoned Culinary Tour in Italy with Oldways
For me, travel should include eating, touring, learning, smiling, tasting, experiencing and a little added relaxation. Would you enjoy a tour to the Veneto Region of Northern Italy which included these satisfying ingredients? Yes, me too! Every detail of my culinary tour in Italy with Oldways was executed to perfection and I often wondered if it was custom made just for me.
Now I know this isn't true, but the itinerary sure checked the boxes of my list of favorites. This trip to Italy focused on authentic dishes and included traveling with Chefs and Co-owners Michael Lombardi and Kevin O'Donnell from a traditional Venetian restaurant in Boston called SRV. Additionally, the creativity of the excursions and inventive itinerary were beyond anything I could envision. Imagine seeing a tour through the eyes of chef? How unique is that? It seems that every passion, every interest that I hold dear about cooking and travel, I share with Oldways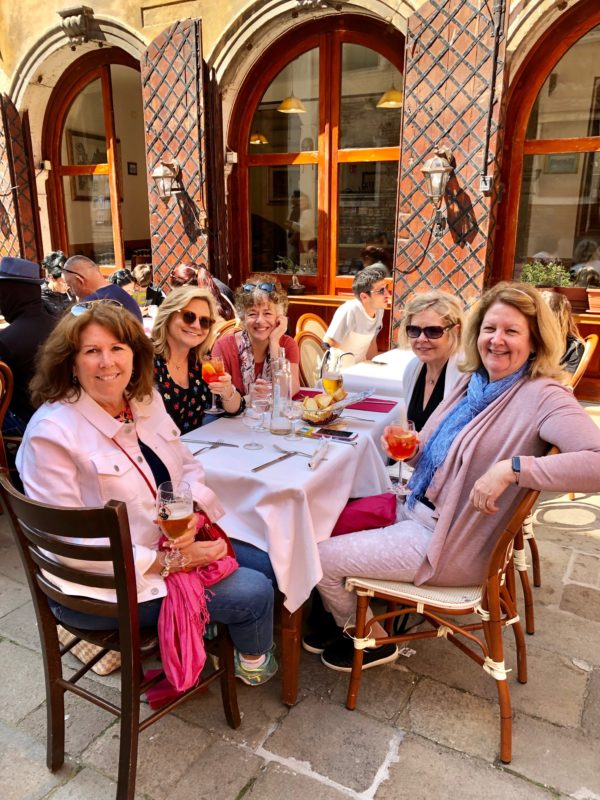 Sharing the Oldways philosophy
Where my food comes from means a great deal to me. I believe in eating whole foods and I continually try to hone my skills when I cook. Luckily for me, a wonderful non-profit called Oldways, found Adventures of Empty Nesters and introduced me to their mission. Their goal is helping people live healthier, happier lives through honoring cultural food traditions which includes food and nutrition. I love it!
They have created these one of a kind tours to celebrate in the origins of healthy foods, as well as offer insights and education through participating chefs and other programs. While on tour, the cooking classes led by these culinary experts, help us understand how to create delicious dishes all while visiting the countries of origin. Such a brilliant idea!
Our culinary tour in Italy begins in a castle – CastelBrando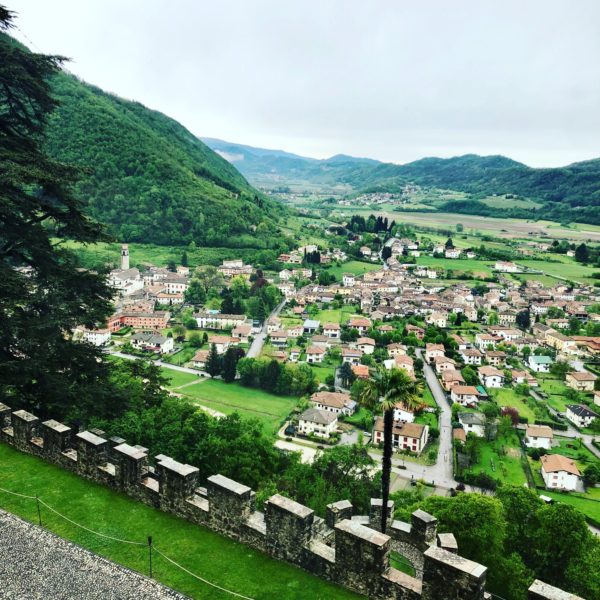 Learning the history of the region and how to cook Northern Italian cuisine while staying in a castle above the charming, mountain village of Cison di Valmarino was so dreamy and honestly, it was a tad surreal.
Staying in a real castle! As I wandered through this enormous series of buildings, I found hallways with medieval armor posed as if going to battle and tall staircases adorned with ruby red carpet. Outside, the walls stood tall and thick, there were stone turrets and views of the valley pretty as a postcard. I experienced this on the very first day! Are you kidding?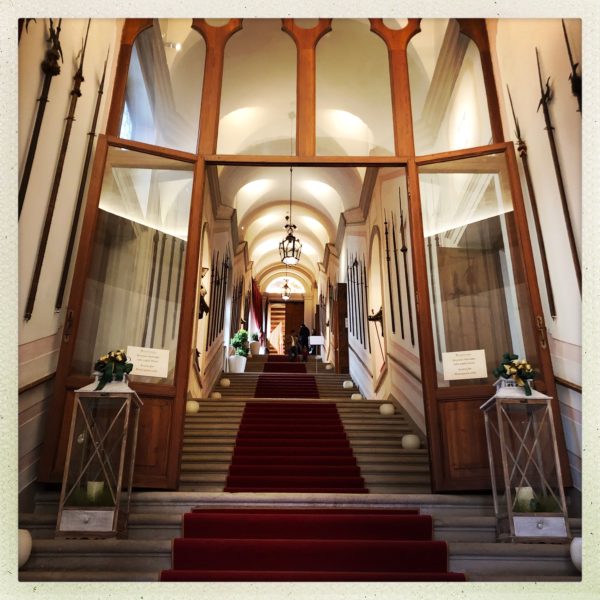 From CastelBrando, we took the funicular down the mountain to the village and enjoyed a demonstration cooking class from the chefs of SRV in a 15th Century villa. We were treated to a VIP tour of the dramatic villa Casagrande by Countess Ghislaine and Count Bani Brandolini. We were impressed by the original frescoes, reception rooms and grand staircase. To be that close to such rich and preserved history was so interesting and meeting the Countess and Count was like a fairy tale! They could not have been more friendly or gracious and the tailored grounds of the villa with views of the Dolomites were stunning. Almost unbelievable, but true!
A cooking class in a 15th century villa – Oh my!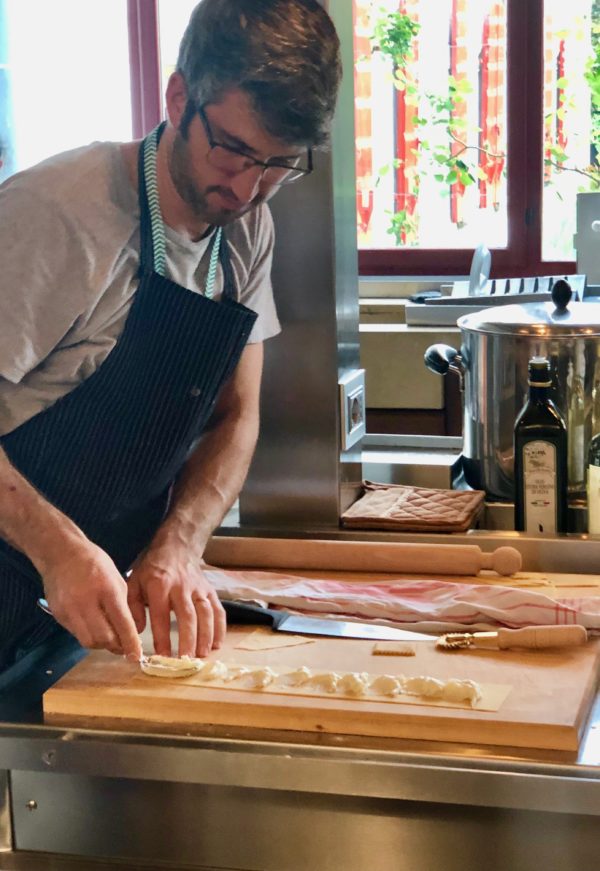 Oldways has partnered with Stirred Travel, a culinary tour company from the UK for this part of the tour. Sara Roberts and Patrick Obert from Stirred arranged for our cooking class at Casagrande and also offer other cookery classes and culinary tours in Europe.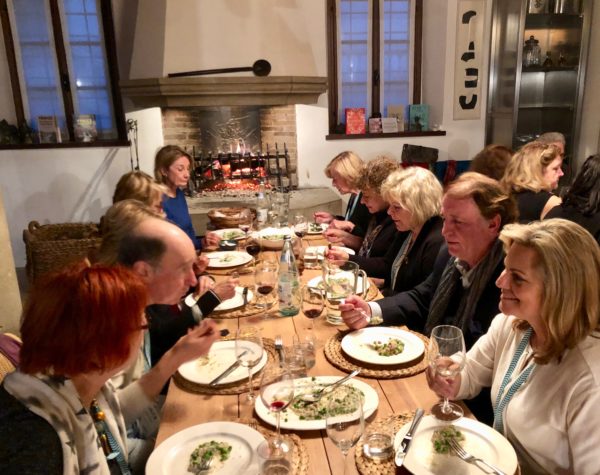 In the Villa's state of the art kitchen, the talented chefs enthusiastically explained the importance of tasty, local fresh ingredients and showed us how to create extraordinary dishes for our families and friends. We enjoyed the meal at long, wooden, community tables beside a roaring fire, exchanging travel and food stories while getting to know each other. These memorable one of a kind experiences are what make an Oldways tour so special.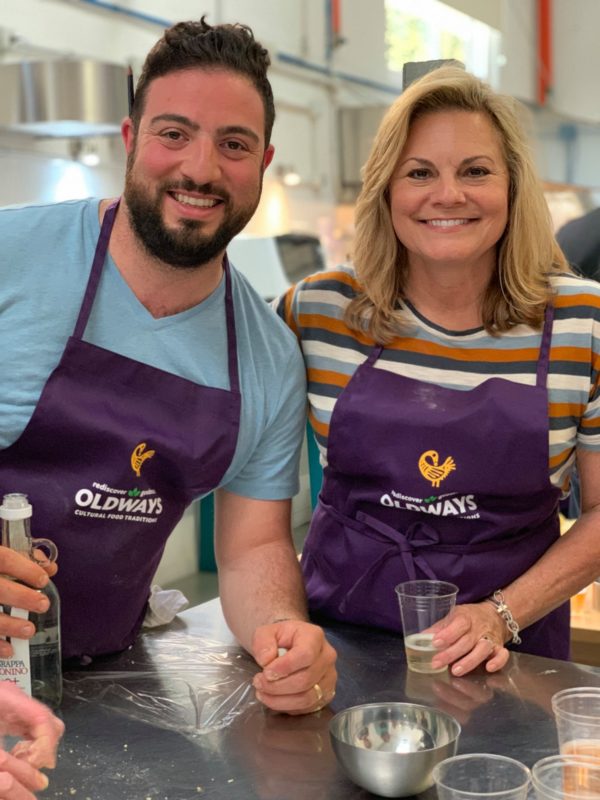 This incomparable experience is so mind blowing that I need to add just a little more color. Beautiful Spring Risotto was spooned onto a large platter and the ravioli sprinkled with fresh asparagus and peas was the best I have ever tasted. But the intensely divine Montasio cheese inside the ravioli put it over the top. We were all just euphoric after this incredible demo and meal.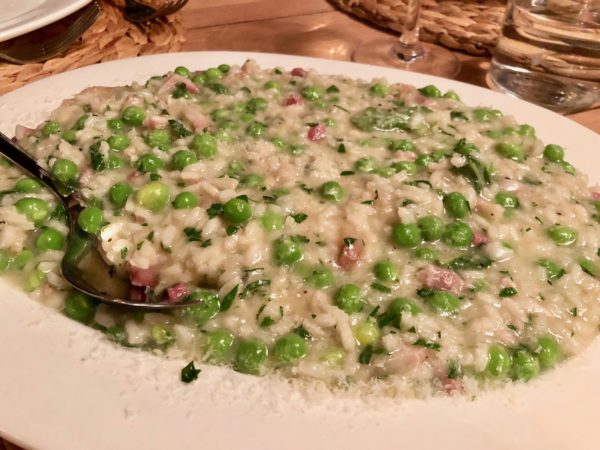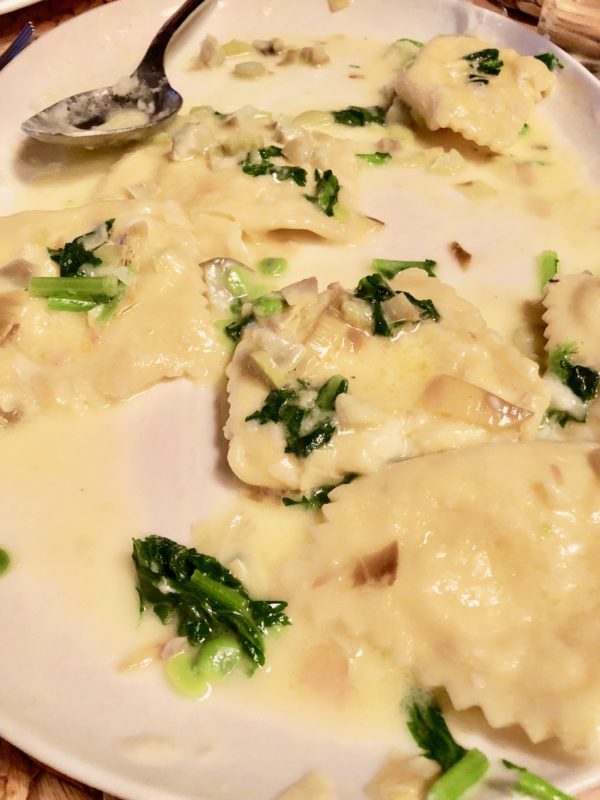 Touring
Each day we visited a local food producer whether it was tasting a flight of prosecco at the lovely vineyards of Sorelle Bronca, a visit with a family-run cheesemaker, Monti Trentini located at the base of the Dolomites or traveling to the Valpolicella Region to the Olio Salvagno olive oil producer.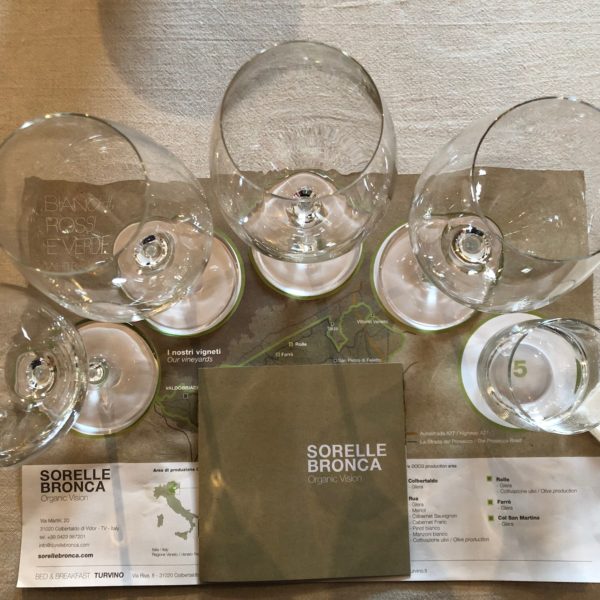 After our tour of the vineyards, we enjoyed a lovely lunch and were educated about local wine from family owned winery, Speri. I was also introduced to Amarone, the best darn wine I have tasted in years! We saw it all! Yes, my friends this tour is truly real. Hard to believe isn't it?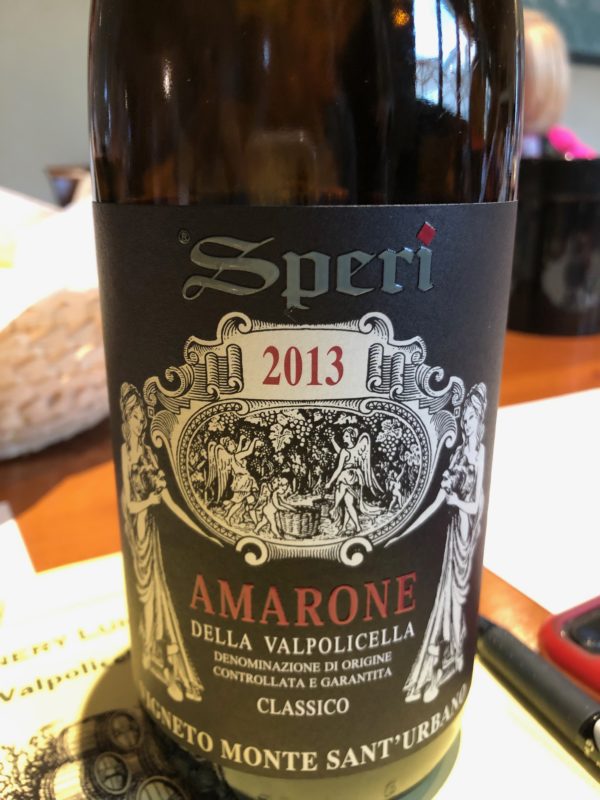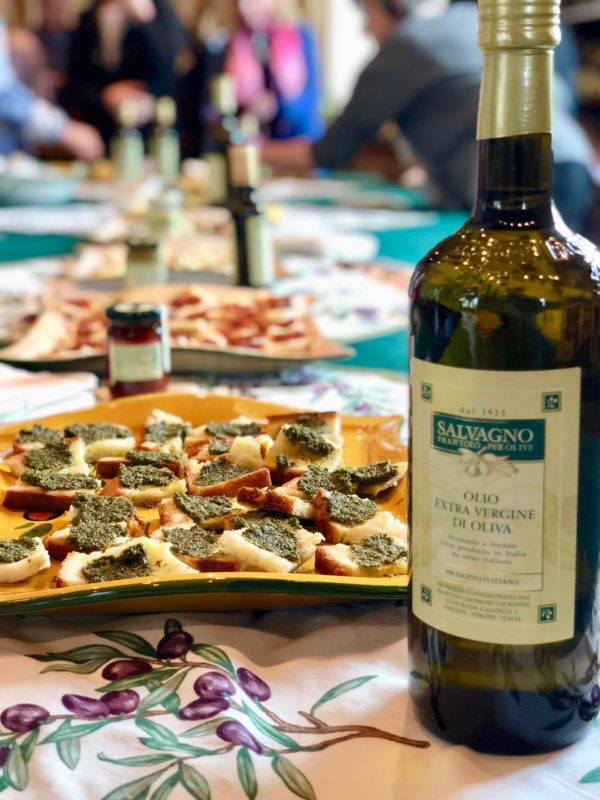 We sampled, we toured and were impressed by the quality of each production, the passion of these artisans and the extraordinary taste of their products. To taste cheese created from the milk of cows that eat only local organic grasses and calmly breathe fresh, Italian mountain air is divine.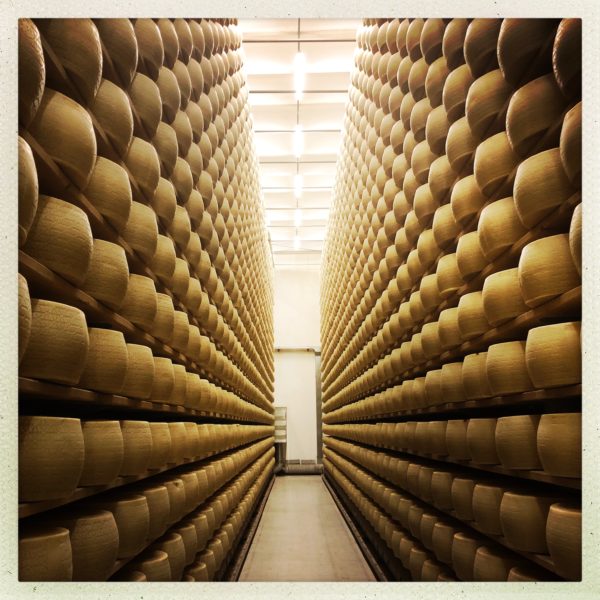 Cheese that has been aged in cavernous warehouses, and carefully flipped and cleaned and stored in order to age it to perfection was a sight to behold. I will devote an entire post to the incredible cheese experience because it requires a little more time.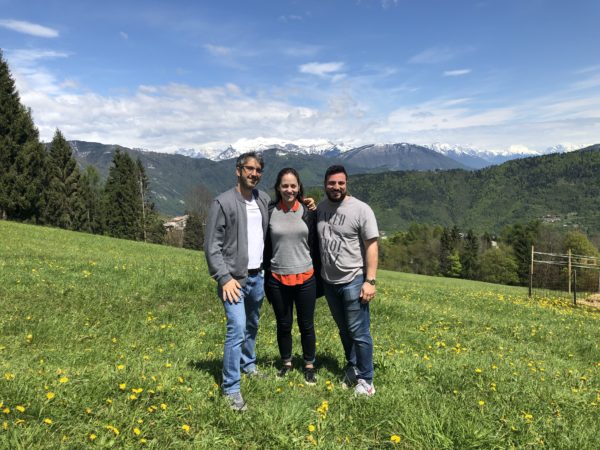 More excursions on our culinary tour in Italy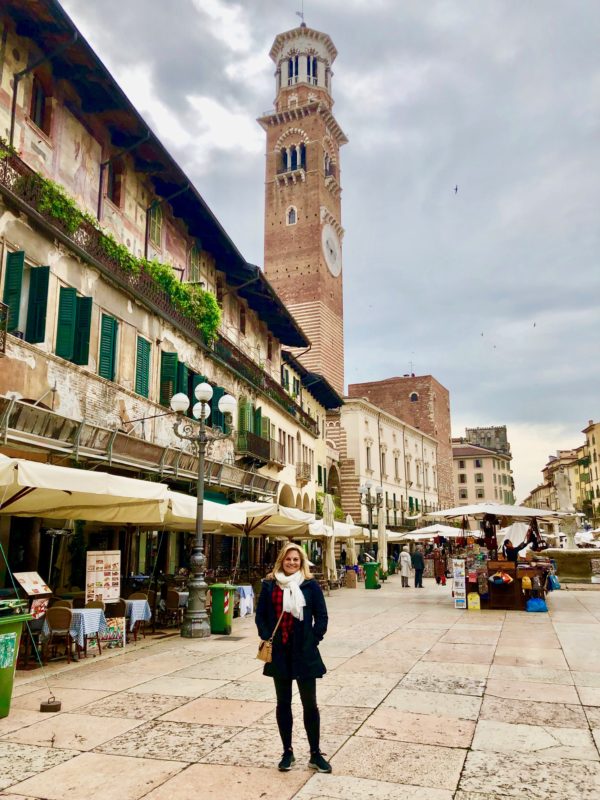 In addition to our focus on the food of the region and a demonstration cooking class near the CastelBrando, we also stayed in Verona Italy. It is a treasure of a town with a rushing river and another magical castle on a hill. We strolled through the cobblestone streets on a history and architecture tour, devoured our evening dinner on the piazza under a warm and starry sky. We walked by the famous balcony of Juliet and toured Verona Arena which is older and in better condition that the well-known Coliseum in Rome.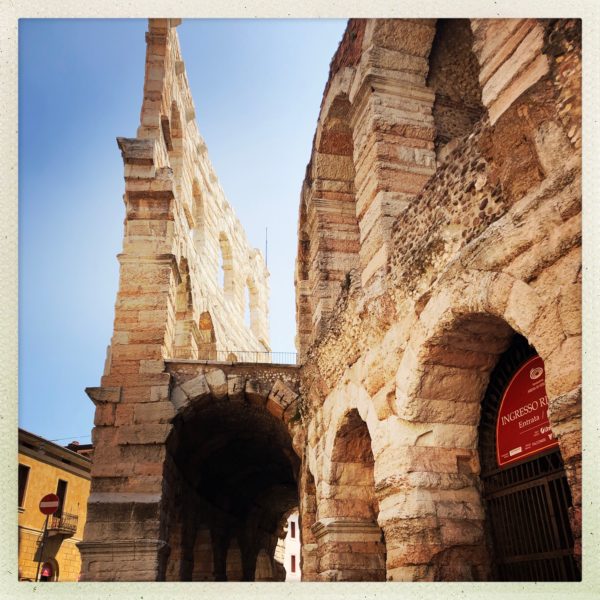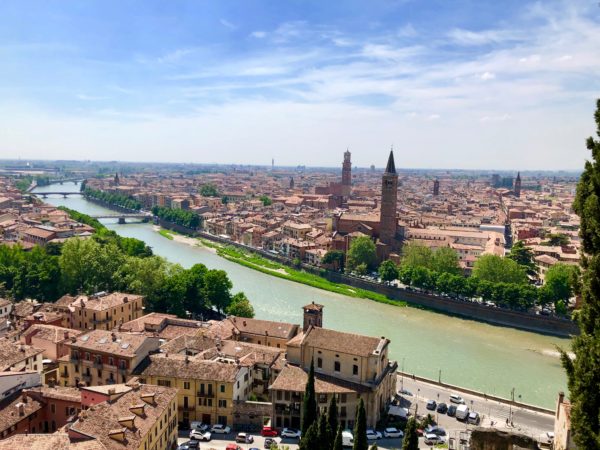 Each day was filled with travel happiness, ridiculously delicious food, excellent education and the camaraderie of our tour group that got along famously. What I have found with culinary tours, is that the people who join them are of like minds. Their passions and hobbies are similar as well as their attention to the details of the ingredients of a dish, to the presentation of the meal and pairing of the wine. In four words: We had a blast.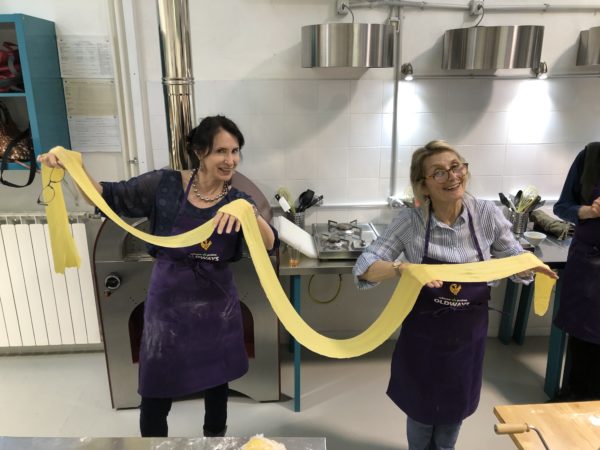 The Best Guides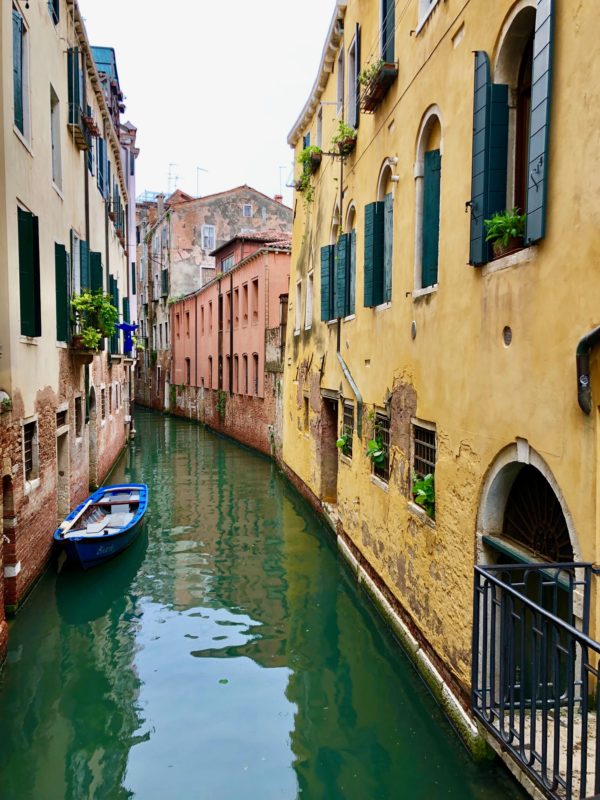 In addition to incredible local tour guides in Venice and Verona, we were presented with another gift, a highly knowledgeable Italian tour guide named Alice Rossi, of ExploraEmilia who is from Parma and an expert in food and wine from Italy.
She made sure that every question was answered and her connections to the local producers only enhanced our tour. She became a friend and provided a fact-filled commentary to the best food in the world!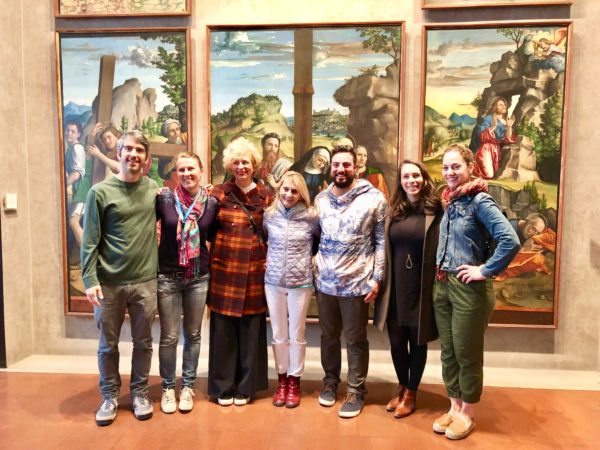 Final thoughts
Sara Baer-Sinnott, the President of Oldways, created a tour that was pure magic. She is the sunshine that spreads the message of Oldways and the consummate hostess. It was her pleasure to ensure the tour guests' comfort and took care of any need that arose. (Like a possible lost passport – Crisis averted!)
The abundance of tasty food worked hand in hand with valuable knowledge and helpful cooking techniques. The perfect trifecta! I am honored to have been included and hopefully I added a little something to the overall experience! If I sound like I am gushing, I can't help it. This tour was so filled with unique and exciting adventures I am compelled to share. I wish you all could have been there with me!!
Check this out!
After reading this post many of you might be sad that you didn't join us this time, however you are in luck! Sara and her team have created another tour this year, to the island of Cyprus, November 10-17.
Dive into the heart of Mediterranean lifestyle and cuisine on this 7-day foodie's tour of Cyprus! Called Aphrodite's Island, Cyprus offers travelers beautiful beaches, ancient historical sites, seaside tavernas, and plenty of delicious culinary traditions.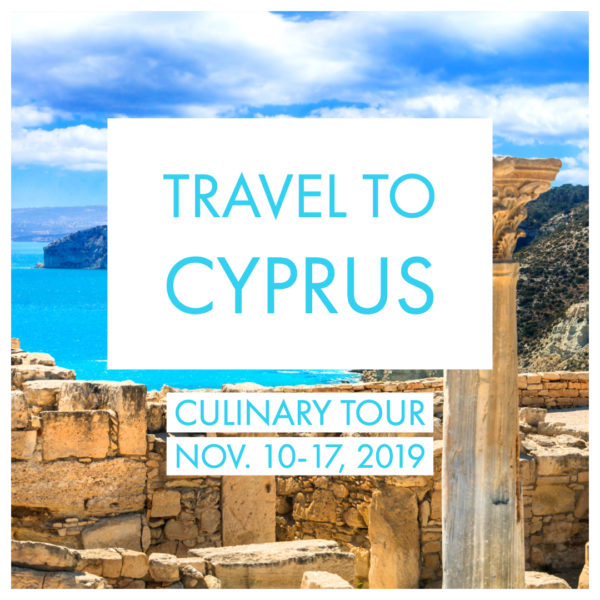 CLICK HERE for an Early Bird discount of $300 that applies to all registrations before August 15.
---
Do you know someone who would enjoy this post? Please forward to them!
Let's connect over on social media here ==>  Follow us on Twitter, like us on Facebook, check out our photos on Instagram, or pins on Pinterest
Pin Me