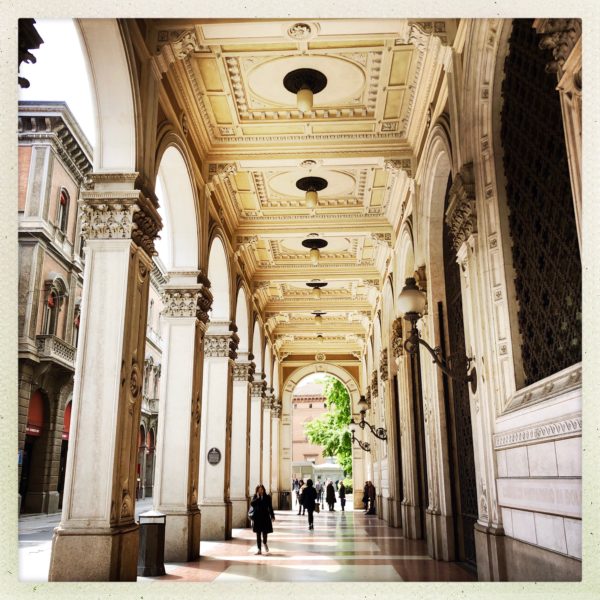 A Visit to Bologna
This beautiful Italian city is the belly of the nation and the heart of the kitchen. Bologna is a delightful maze of narrow cobblestone streets and the best location to start your visit is in the ancient mercantile center called the Quadrilatero. It's an easy town to navigate where a popular 11th century university brings students from around the world. We were charmed by the arched covered walkways and the large brick piazzas were filled with happy tourists and locals. Why have I not visited before?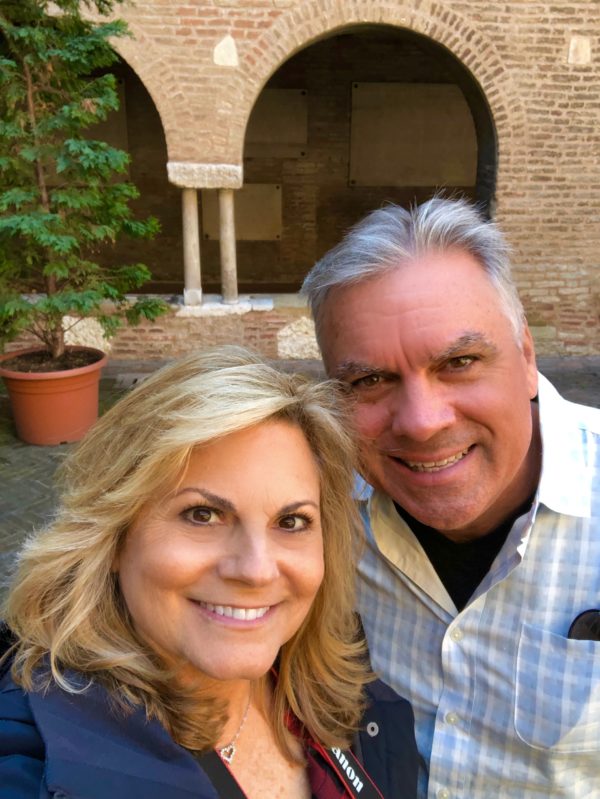 As travelers we frequently hear stories of trips to Rome and Florence or to the Amalfi Coast, but missing the capital city of Bologna in the region of Emilia Romagna is a mistake. The food is so incredible, so authentically fabulous and made by hand with heart and soul. And located…. Just ninety minutes south of Venice!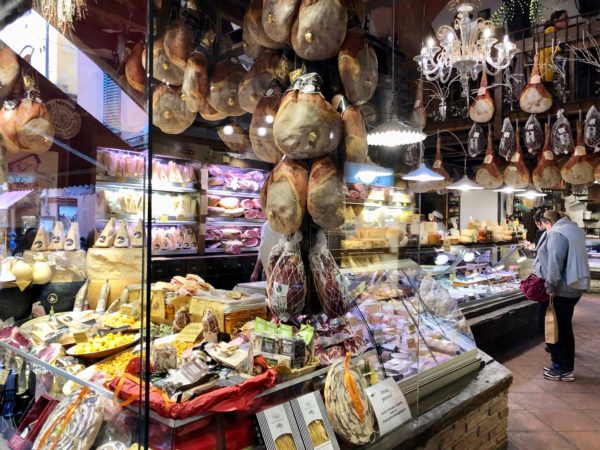 Stroll by large legs of prosciutto, wheels of parmesan stacked on shelves to the ceiling and yummy local wines, need I continue? We started our vacation by just taking a walk to find a satisfying lunch. We found it easily, by choosing the busiest street and seeking the best looking food.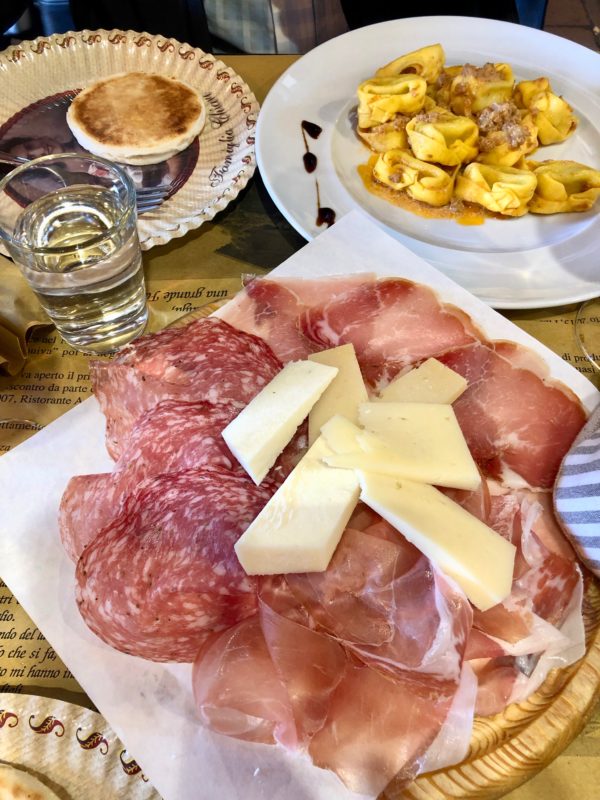 A perfect way to begin our time in Bologna. It was divine!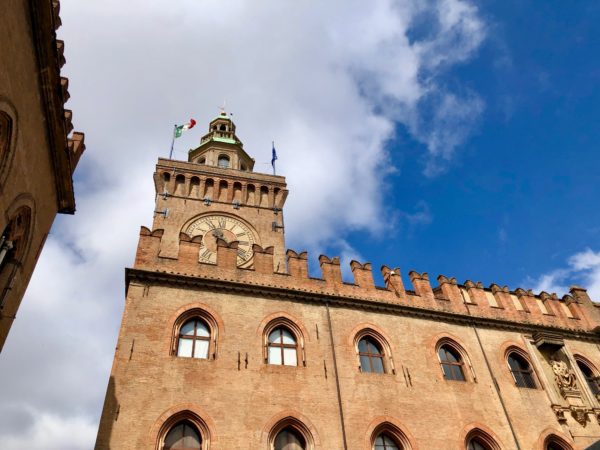 For me, a visit to Bologna checks the boxes of all my favorites. Medieval architecture, photogenic campaniles, enormous open squares, stunning churches, historic art, a spectacular college library, fabulous local markets, incredible cosmopolitan shopping and creamy gelato. Did I already say that the local cuisine is out of this world?
The helpful and knowledgeable Vittoria Donini of Bologna Welcome assisted me in designing the perfect itinerary. She kindly suggested a walking tour, arranged a trip to FICO Eataly World (It was amazing!) and an exciting visit to Carpigiani where we toured a Gelato Museum and were taught how to make delicious Italian gelato! Yes please!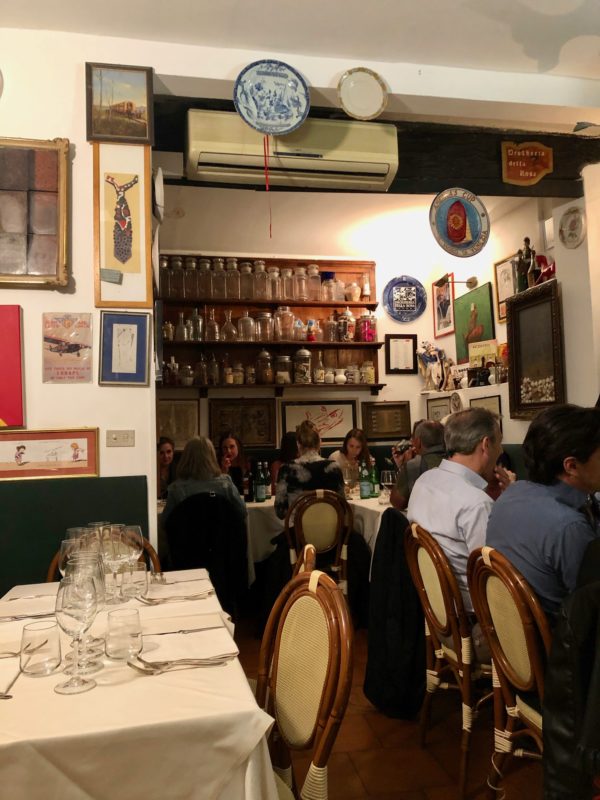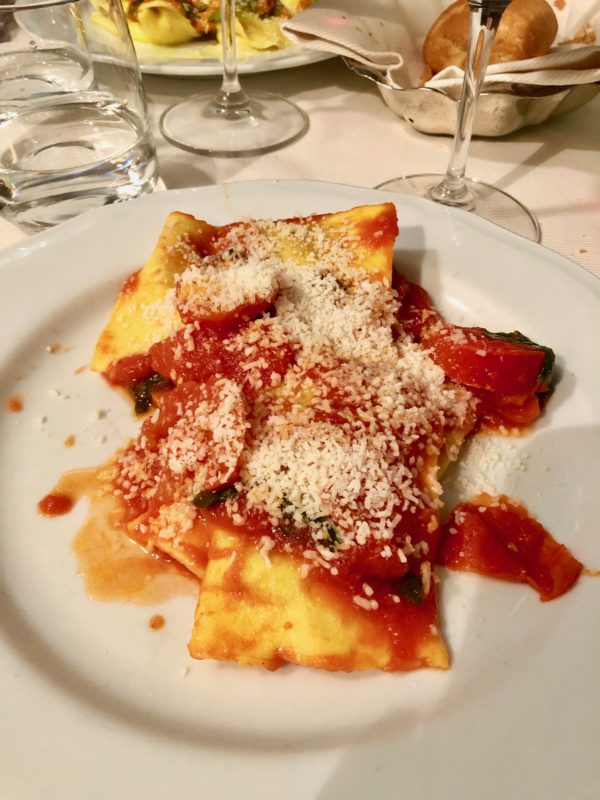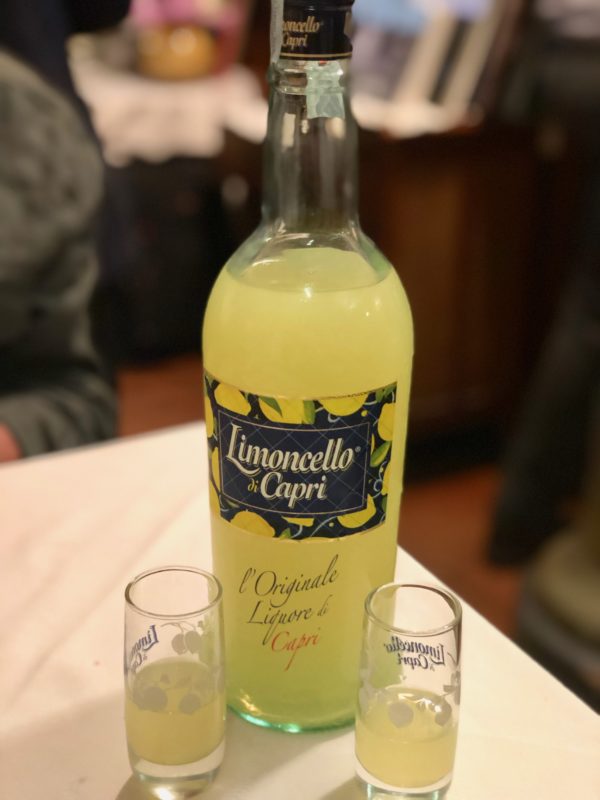 Additionally there were so many extraordinary restaurants to try we were disappointed we didn't stay longer in Bologna! One in particular was exceptionally unusual and interesting. Drogheria della Rosa is located in a space that was once an apothecary. Happily crowded and small, this lively eatery was hopping when we arrived! Oozing with atmosphere and energy, we let our server make suggestions and away we ate!
The Grand Hotel Majestic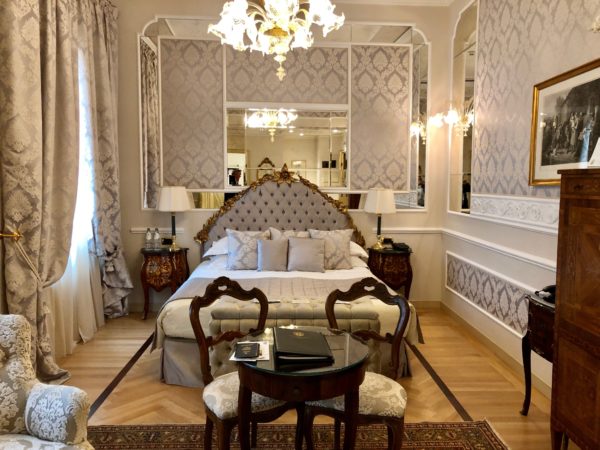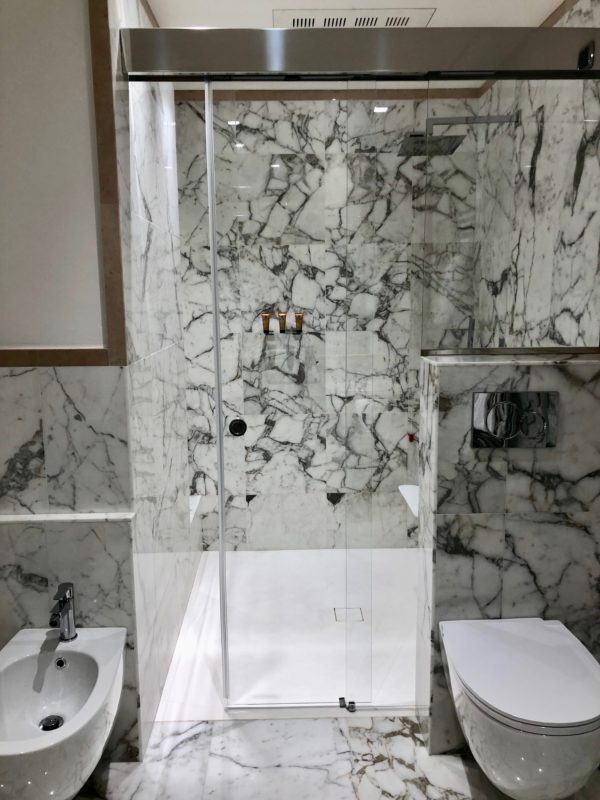 We stayed in the city's only five star hotel – The Grand Hotel Majestic. And it was so worth it! American Express points can be quite handy when looking for exceptional lodging. Do you take advantage of the credit card points you accrue? This exceptional hotel has been part of The Leading Hotels of The World  since 1990 and is housed in a historic and prestigious building dating back to the 18th century.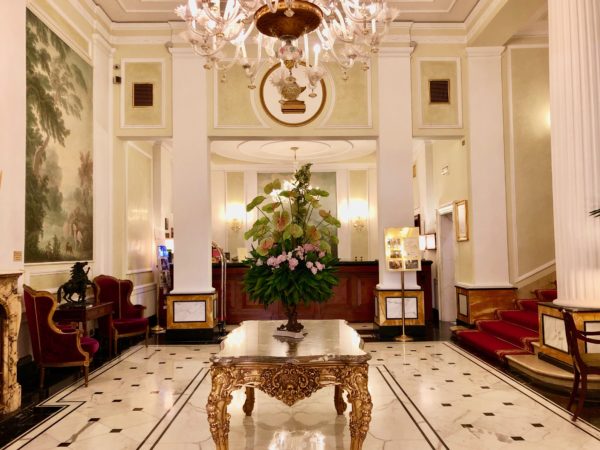 You will find polished marble floors, luxurious draperies, long, quiet hallways, crystal chandeliers and lovely appointed rooms. All of these luxuries were available to us in addition to a super friendly and helpful staff. We felt like royalty!
FICO Eataly World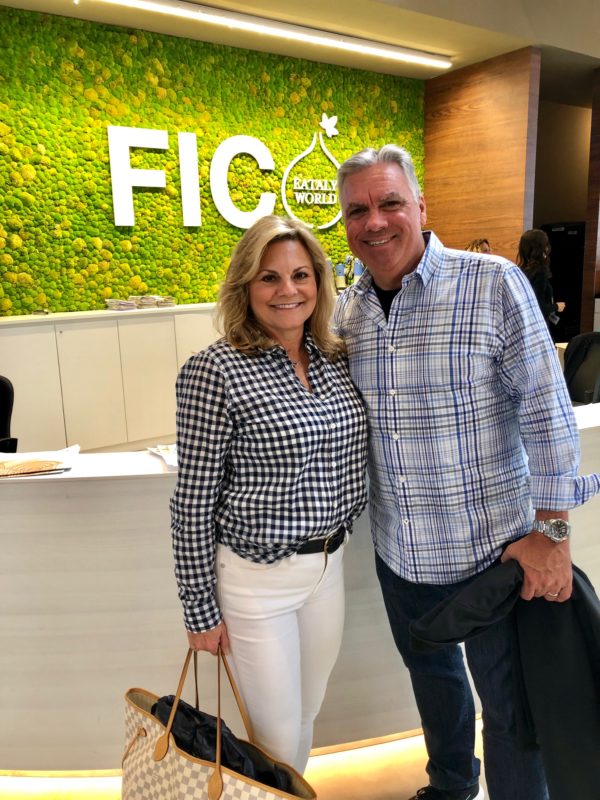 This amazing place called FICO Eataly World, is described as a gastronomic amusement park. FICO stands for – Fabbrica Italiana Contadina, the Italian Farming Factory. You will find over 40 restaurants, and in some ways it feels like a cross between a huge food court and an Italian food symposium. The good news is that you don't have to be a "foodie" to enjoy it. Italy wants you to know there is more to Italian food than spaghetti and pizza. There is something wonderful to eat and learn around every corner.
Oscar Farinetti, Eataly's Founder says "FICO Eataly World will be a place where children and young people from all over the world will understand the immense heritage of Italy, a place which aims to enhance the culture related to food and to generate a sense of pride in the new generation."
Eataly was designed to showcase the taste and beauty of Italy, to educate, entertain and impress its visitors by offering a myriad of delicious opportunities to learn. You could choose from and participate on any given day, over 50 classes and 30 events. Wow! We were guided by one of FICO's Biodiversity Ambassadors and were given just enough information to be dazzled and not too much where we were overwhelmed.
More Eataly World Details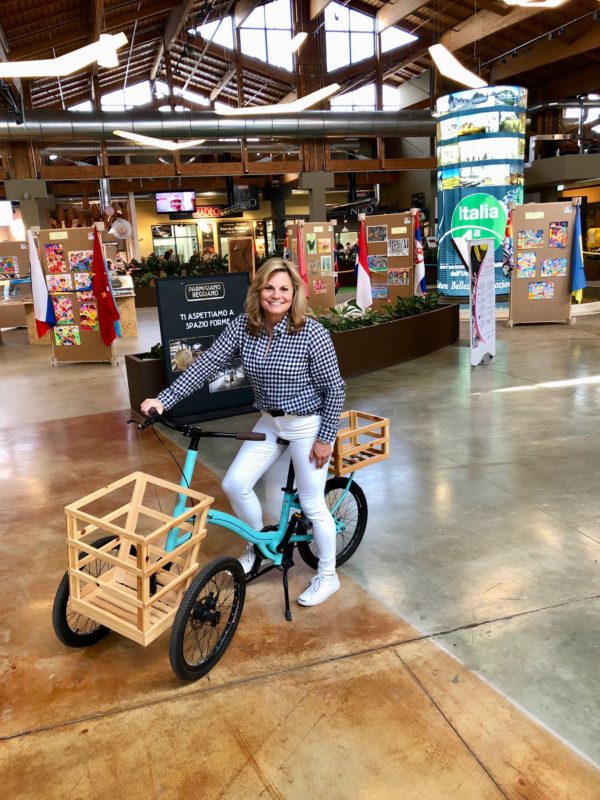 The building is so enormous that the folks at Bianchi, the world's oldest bicycle company, supplied adorable little three wheel bikes complete with two baskets for shopping. So fun! In addition to learning about how prosciutto and mortadella were made, we learned about olive oil, pasta, cheese, wine, beer, confectionary, chocolate, and lots more.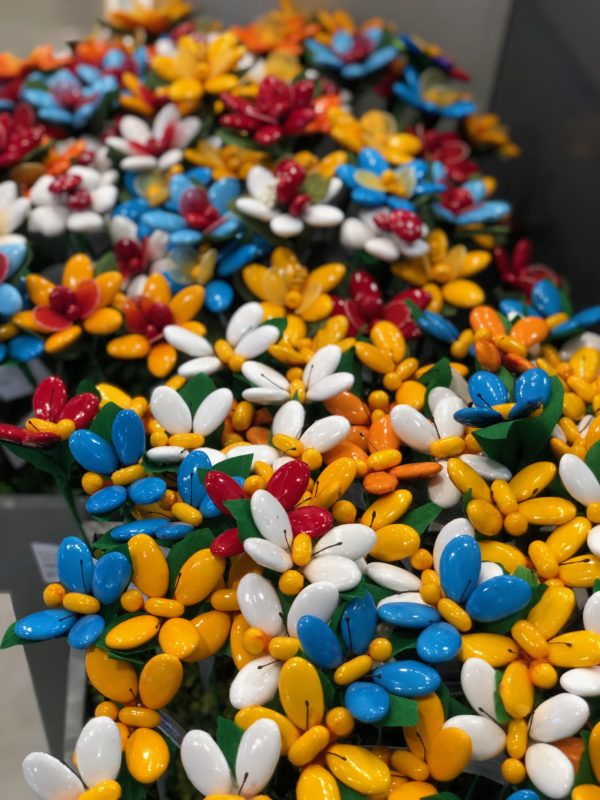 Outside, you can walk over to see the over 400 happy and well cared for cows, chickens, sheep and baby goats! While we toured Eataly World, we saw several large groups of school children arrive to take a tour and squeal with delight. Eataly World provides a front row view for all food enthusiasts to see where their food comes from and to learn more about the artisans that make it.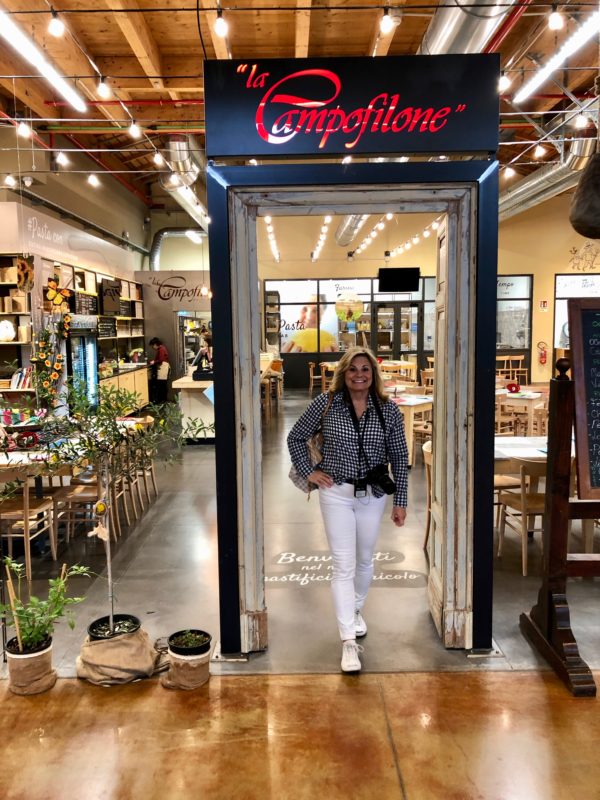 We were treated to a personal pasta making class at la Campofilone, where we we honed our hand made pasta making skills, and then it was on to lunch at Pasta Bologna by Amerigo,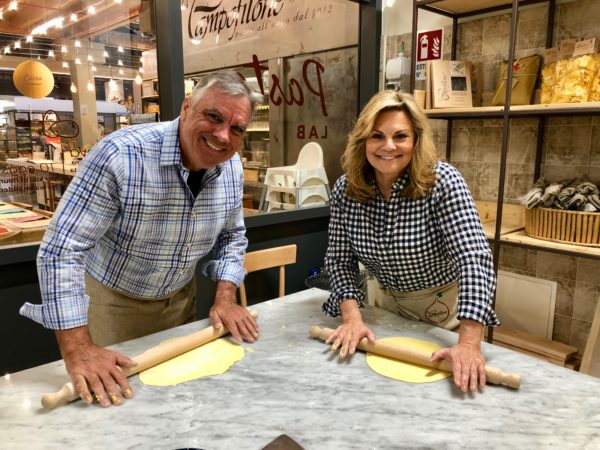 At Pasta Bologna by Amerigo we had the privilege of watching the very tortellini that rested on our plates being made just steps away. Each dish was more eye catching than the next and the aroma! Is there anything better than the smell of rich Bolognese sauce making its way to your table? Oh my goodness, we had to turn down a few dishes because we were so full!
The chefs at Pasta Bologna offer real Italian pasta in its many local and regional varieties and it is part of Amerigo, a longstanding Michelin-starred trattoria on Bologna's hills listed on Slow Food's Guide Osterie d'Italia for over 20 years. We were honored to be invited to dine and enjoy such incredible food!
Here a just a few of our lunch dishes!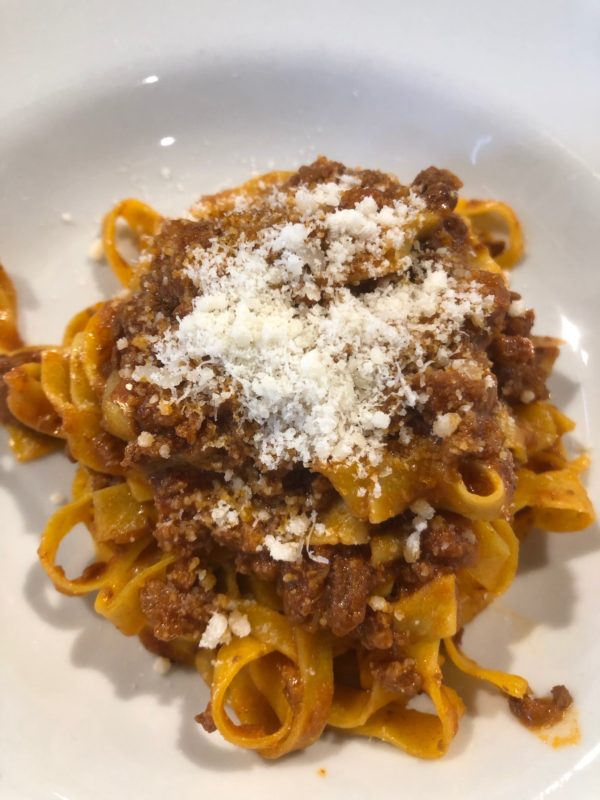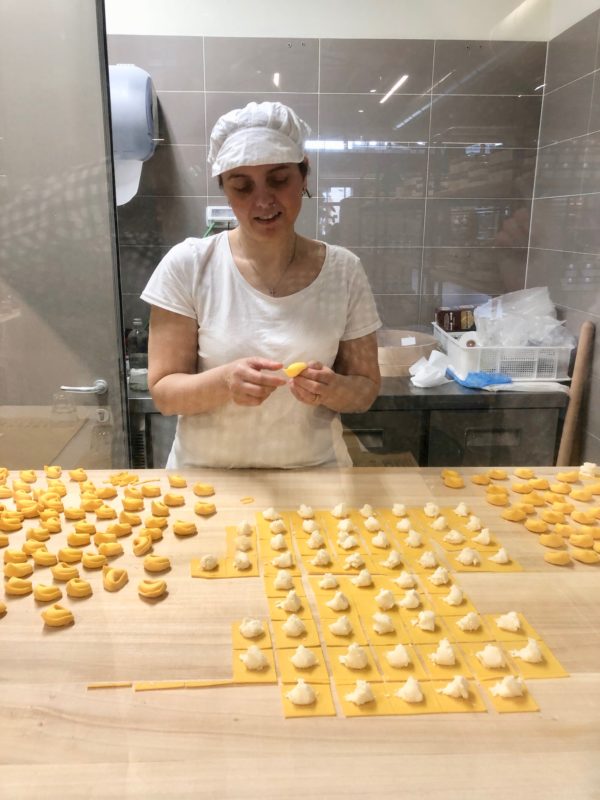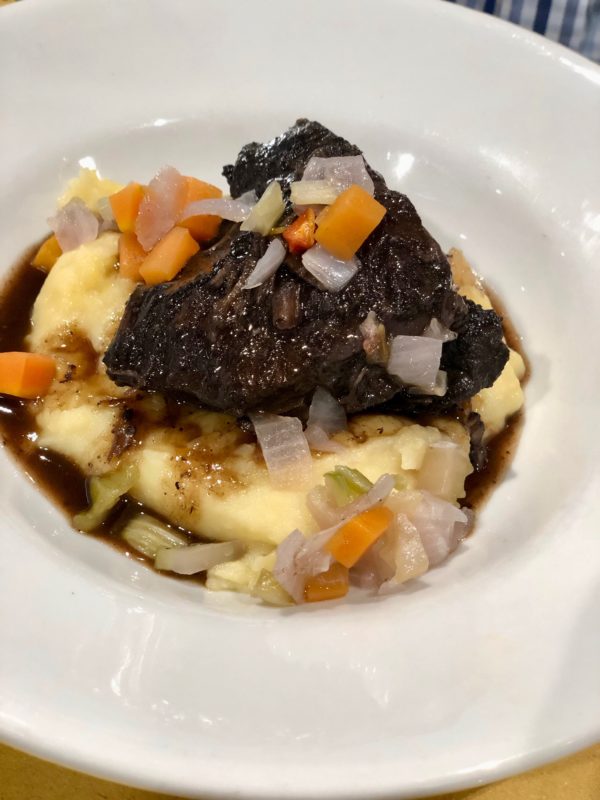 Carpigiani Gelato Museum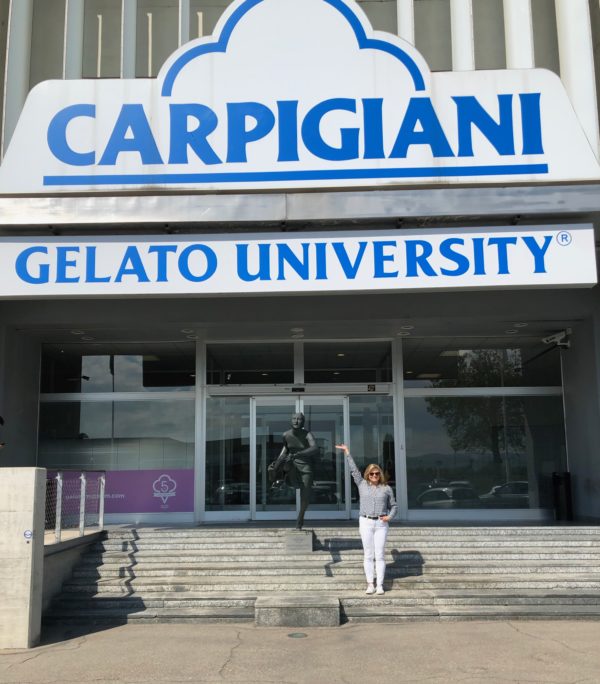 Did you know there was a Gelato University? How about a Gelato Museum? Well friends, neither did we until we visited the most delightful and delicious company and the only Gelato Museum devoted to the history of artisan gelato. Their enthusiasm for this Italian dessert is infectious and as we stepped through the door we could see the Gelato University class in full swing.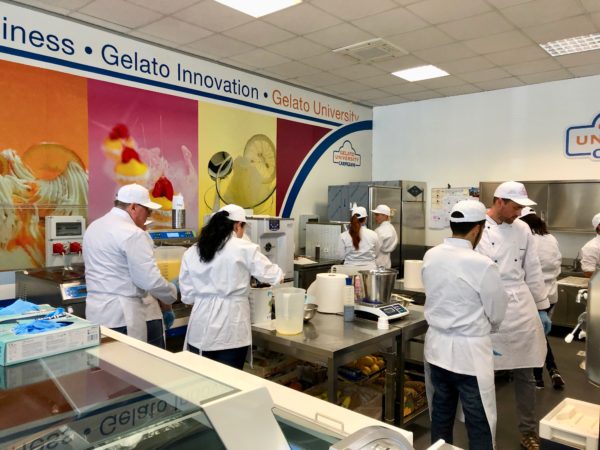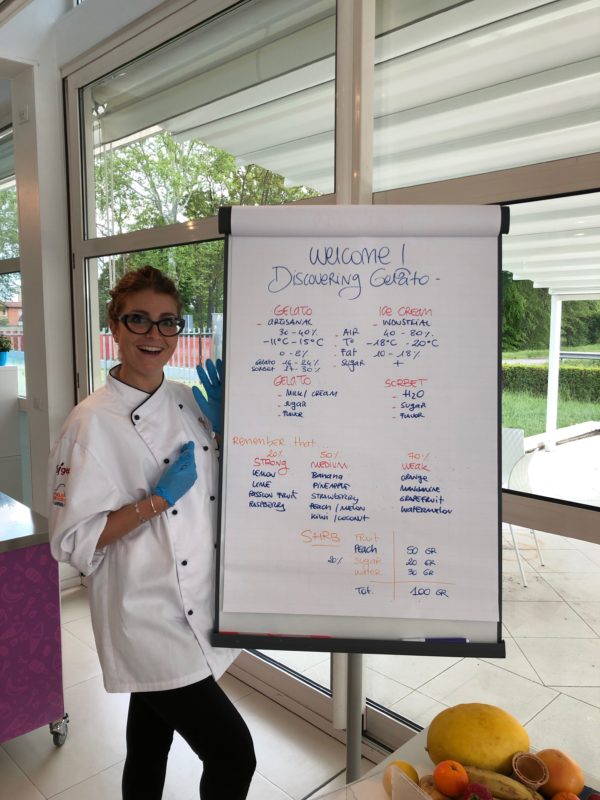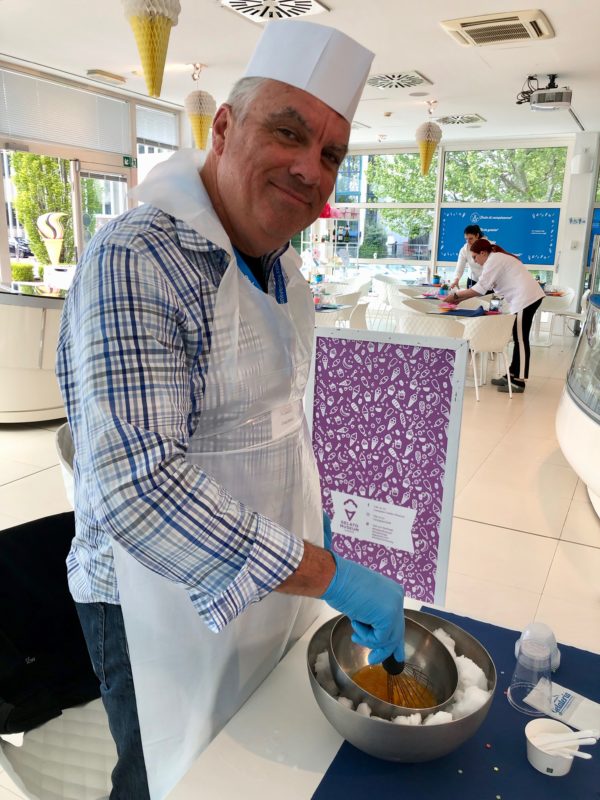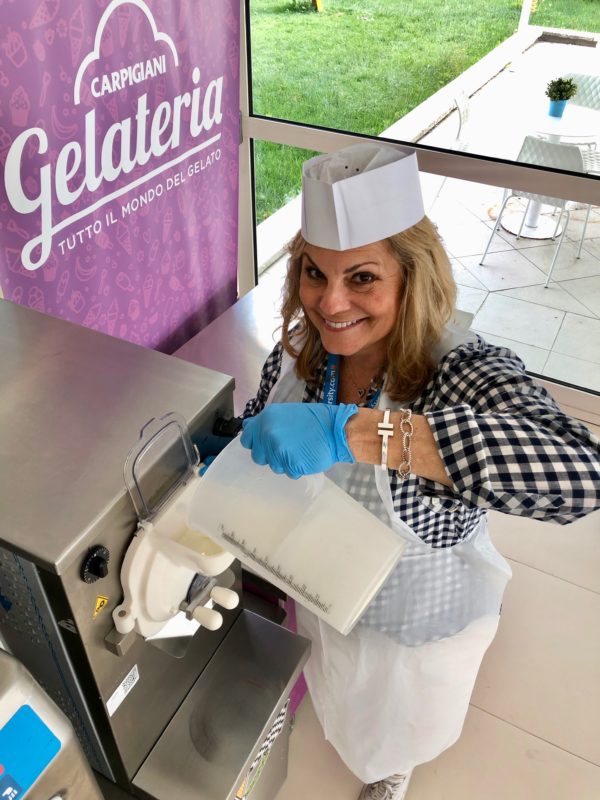 The World Gelato Festival is coming soon to West Hollywood, CA ! Who is coming with me? September 28-29
Final thoughts about our visit to Bologna Italy
Both Craig and I almost felt silly that in our many trips to Italy we had not visited this very special city. We could feel the youthful energy from the university and every meal was a delightful adventure. We embraced this new knowledge offered to us by professionals in the food industry and were thrilled to spend a week in a city so well suited for our tastes!
I appreciate the input that my friends at Bologna Welcome offered and the generous hospitality of both FICO Eataly and Carpigiani. Bologna Welcome is the perfect name for their tourist information, we felt right at home here and can't wait to return. Make a plan to visit Bologna, you cannot miss this wonderful city,
Other posts about my favorite country of Italy!
Adventures in Italy – Our Big Summer Trip to See the Palio
My Custom Made Adventure: A Culinary Tour in Italy
Tuscan Women Cook: My Italian Cooking School Dream Adventure
---
Pin Me