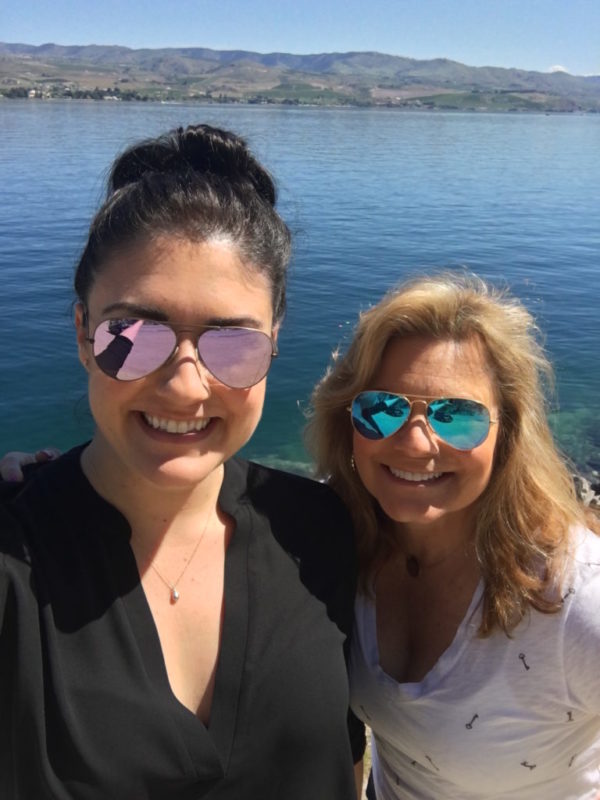 A mother/daughter road trip to Lake Chelan ~
We began our road trip on a beautiful, sunny day in Seattle. Yes, seriously it was sunny! My Seattleite daughter and I wanted to squeeze in one last adventure before our move back to California.
My husband and I had been living in Seattle for 8 months while our 1937 fixer upper in Pasadena, CA was being renovated. We chose to live in downtown Seattle so we could live closer to our daughter Alex and experience the "city" way of life. We loved it.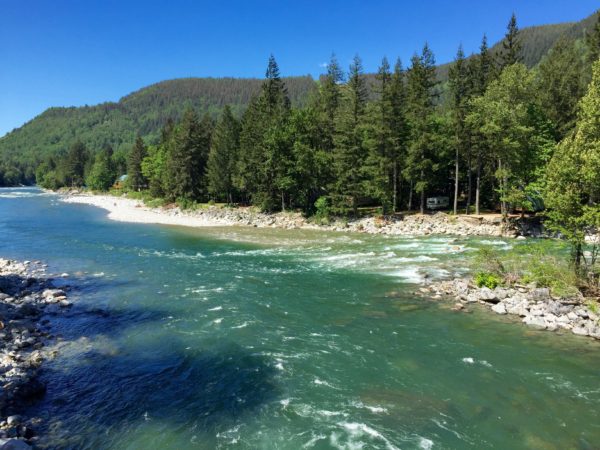 Alex was excited to show me Lake Chelan where she had visited several times before. During the three-hour drive we chatted away and were just amazed by the incredible beauty of the state of Washington. Majestic mountains, rolling green hills, charming tiny towns, rustic red barns, rushing rivers and azure blue lakes surrounded us as we drove.
On our road trip to the lake, we stopped at Anjou, a delightful and delicious french bakery in Cashmere, WA. From the highway, you can see the tall roof of the charming building, so we popped in for two iced teas steeped by hand, a Marionberry mini pie, and a baguette of butter and ham. Alex was surprised (and happy) to find an authentic french ham sandwich which was just like what she ate while studying in Paris. Who knew you could find an intriguing little bakery like this in Central Washington!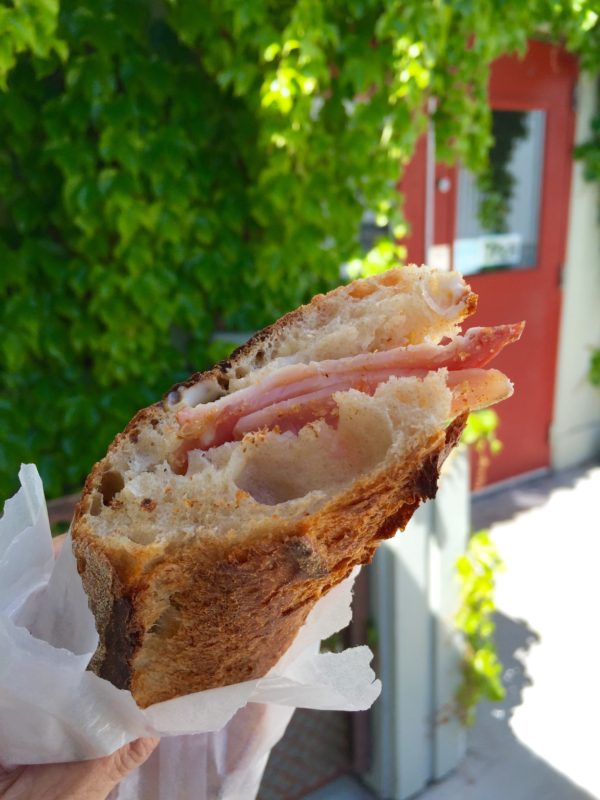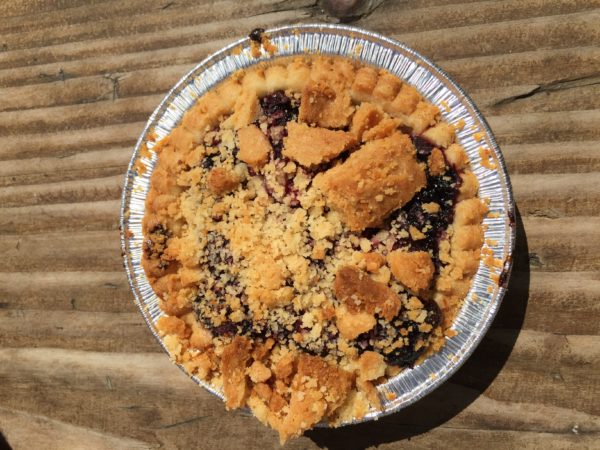 We also made a quick stop in Leavenworth, an authentic Bavarian Village surrounded by deep green hills and ragged mountain peaks that still had patches of snow. It is quite a tourist destination and especially popular for their Oktoberfest celebration as well as for the Christmas Holidays. It snows quite a bit there and all of the buildings are designed in the Bavarian style with wood carvings, nut crackers and stencils, you would swear that you were in Europe! Even the Starbucks and McDonalds are designed this way as well. The population swells during the holidays but the town becomes a Christmas Wonderland and is totally enchanting.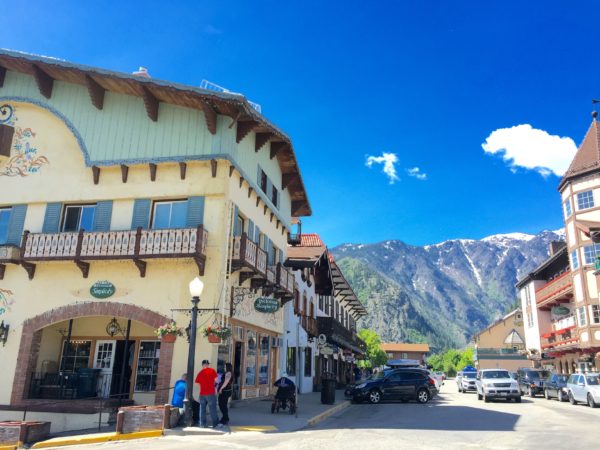 Lake Chelan ~
We arrived at Lake Chelan on a hot, dry afternoon and stopped in at Karma Winery where the bubbly owner (pun intended) showed a group of us their wine cave and she shared a lively explanation about sparkling wine. After the tour, Alex and I shared a plate of garden fresh greens with fresh berries, goat cheese and grilled chicken, while sipping on an enormous flight of three fantastic Karma Sparkling wines.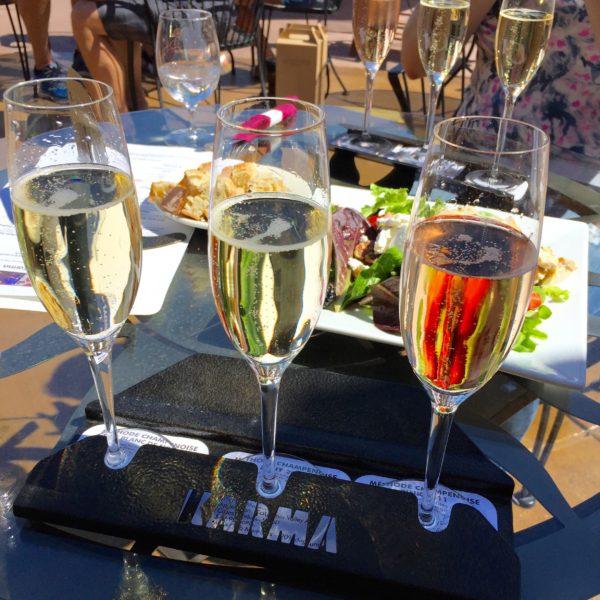 While we enjoyed our wine and lunch, seventies rock was playing and I was in no hurry to leave. Singing along to the songs while Alex finished up my flight too (I was driving), was a magical time for me. I am sure that she felt it too.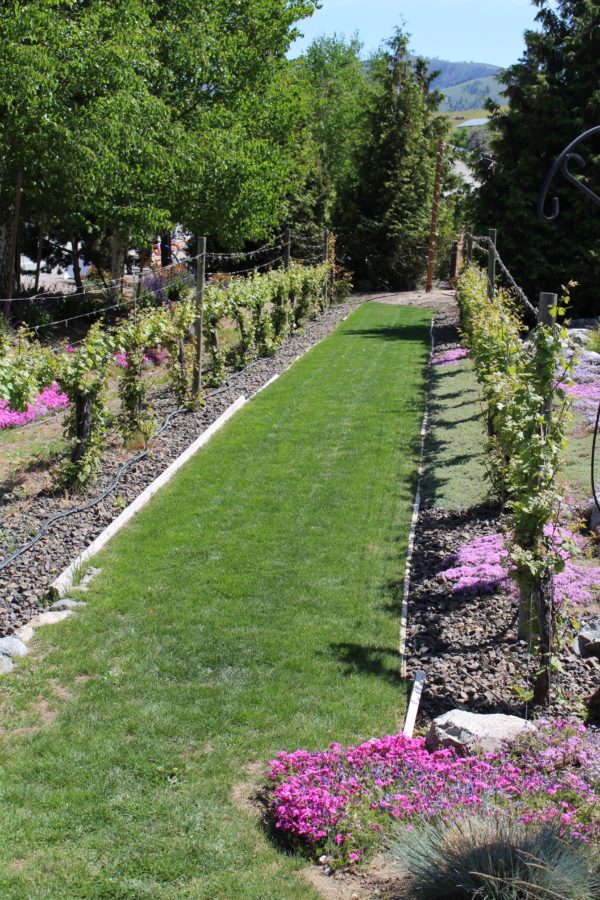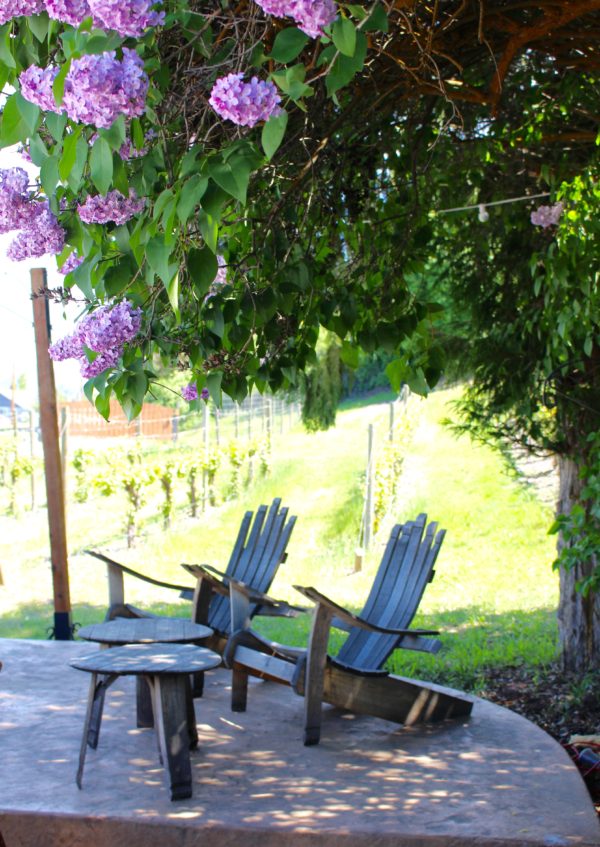 Our final stop for the day was the historic (Established in 1901) Campbell's Resort located right on the lake. Although we had never stayed at Campbell's before, it felt like we were visiting old friends. The staff welcomed us and made sure we knew where to go and what to do during our short stay. There was a huge welcome basket and kind note waiting for us to arrive.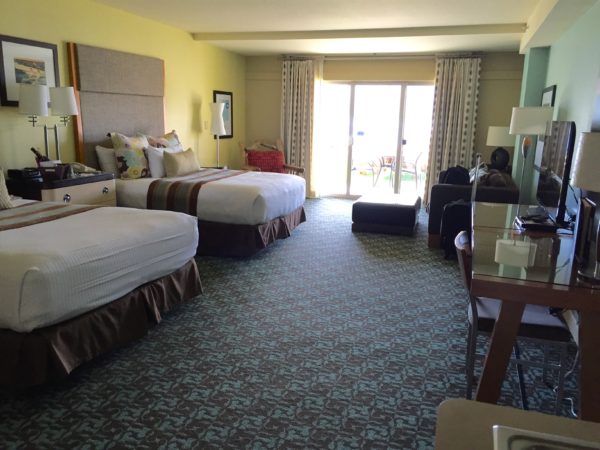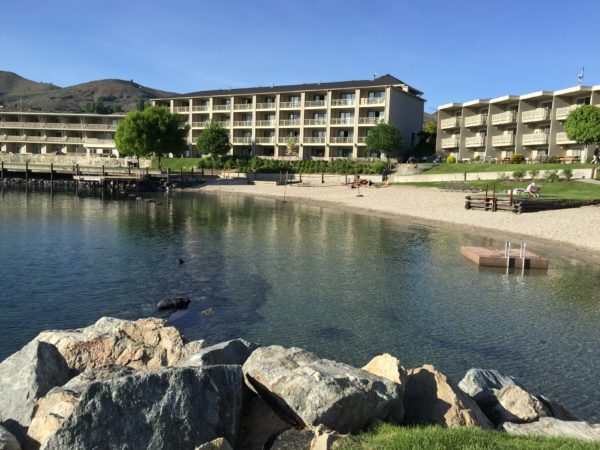 Our large comfortable room on the first floor with a view of the lake caused us to honestly squeal with delight when we walked in. Just steps away was the soft, sandy beach, with amazing views of the green hills and twinkling lake.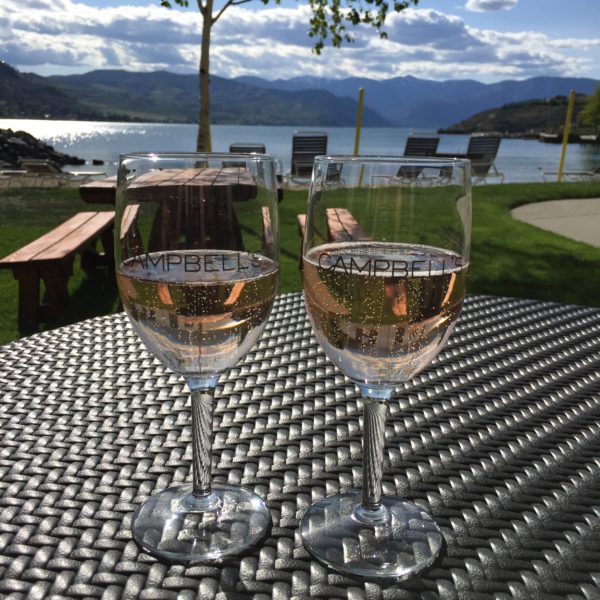 The weather was unusually warm and we opened a bottle of Karma Sparking Rose, sat in the lounge chairs for hours waiting for the sun to set. It did not disappoint. Kind of like heaven on earth. Seriously.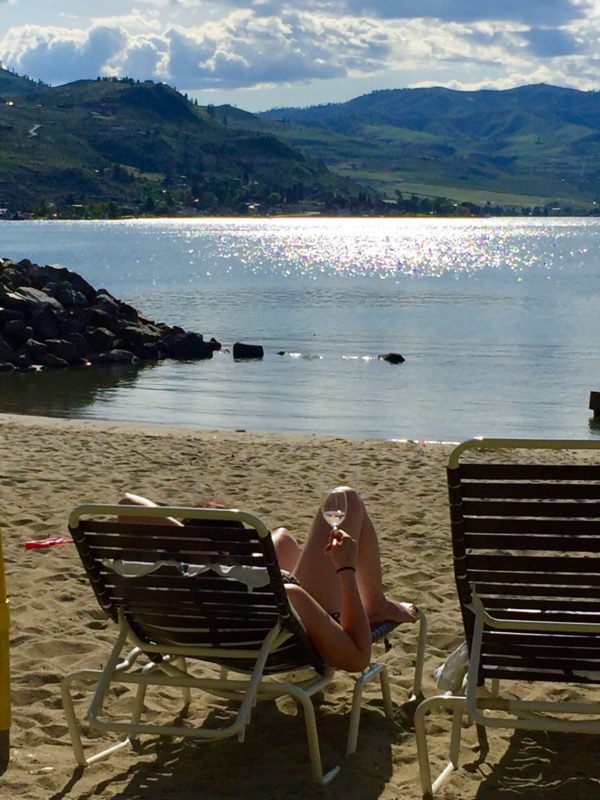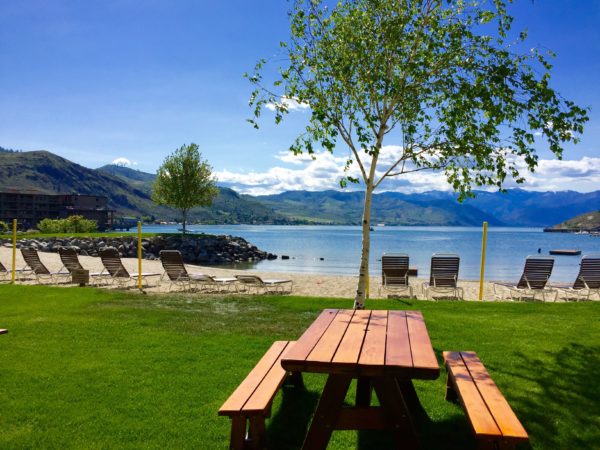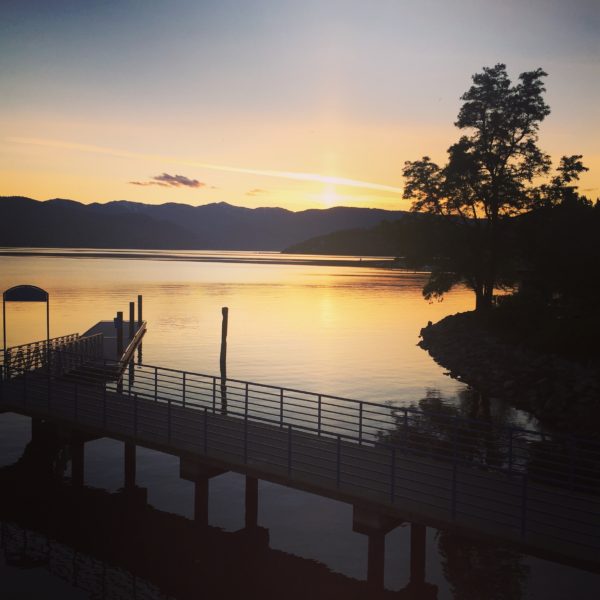 Sunday morning we took a long four-mile hike along the Chelan River Gorge marveling at the views in every direction. After our invigorating walk, we stopped back in to the resort for a delicious Sunday Brunch. Both Alex and I love to do brunch and typically we order an egg dish and pancakes to share. We could barely finish our divine Eggs Benedict and Oat Pancakes with diced apples smothered in maple syrup.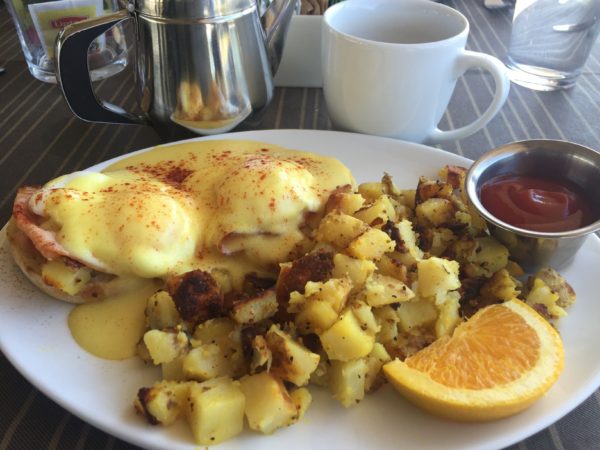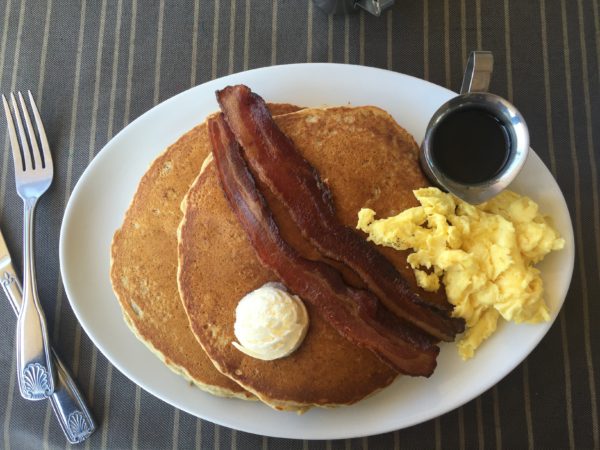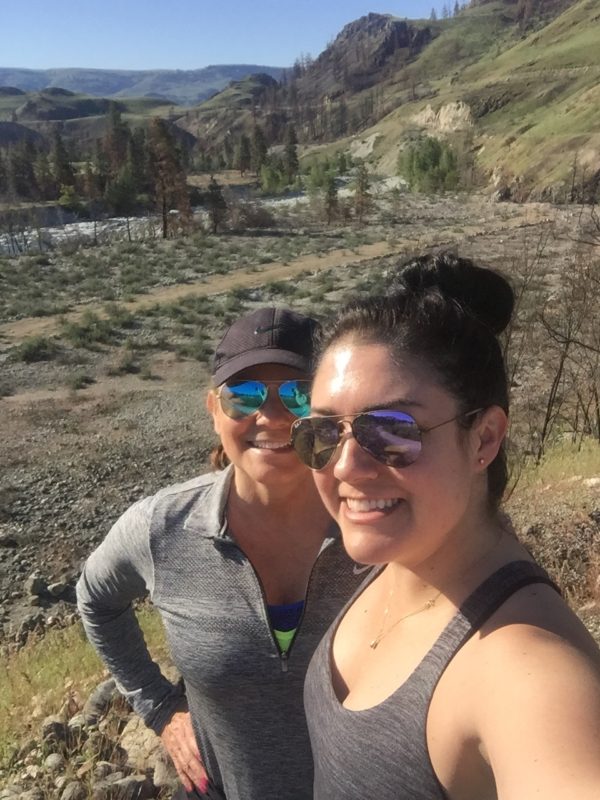 Although it was for just one night and I am not really a fan of road trips, the drive is so outstandingly beautiful it nearly takes your breath away. Combine that with one on one time with my lovely daughter, I would make this trip every weekend!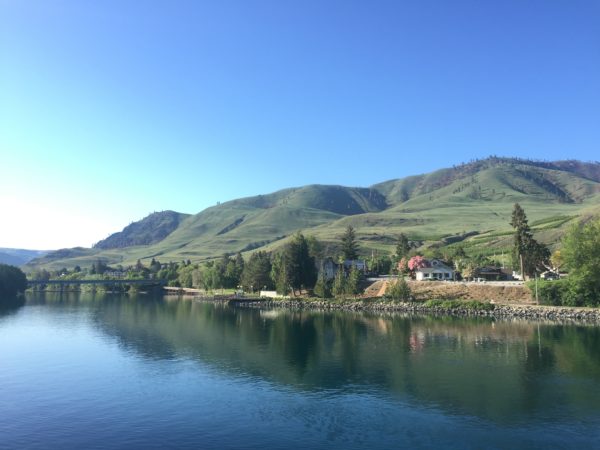 When visiting Seattle, a road trip to Lake Chelan is a spectacular idea. We found Lake Chelan to offer the natural beauty and peace and quiet we were looking for and more. Everything was reasonably priced and it was only 3 hours from Seattle. The town is so small you can walk everywhere and Campbell's Resort is right there in town as well. The resort is extremely popular, especially in the summer, get your reservations early! We loved it.
I look forward to going back again very soon.
Have you been on a road trip lately?
---
Remember you can receive our posts every time we publish them right in your email.  Don't miss an adventure!