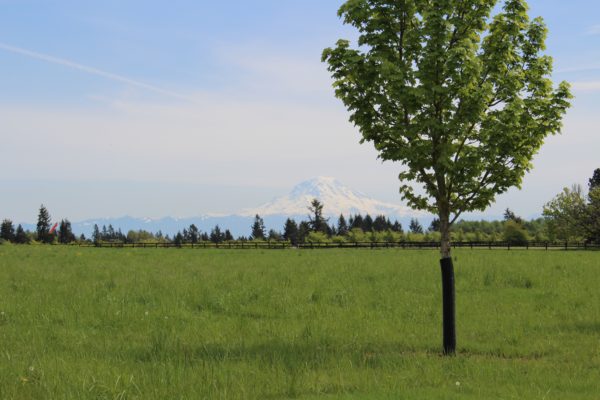 Living in Seattle for eight months provided Craig and I with so many new adventures! We chose a gorgeous, dry, sunny, Sunday morning to take the short ferry ride over to Vashon Island.
Vashon Island is a small, pastoral island in the middle of the Puget Sound. It is 13 miles long and about 8 miles wide (at its widest point) with an eclectic mix of quaint shops, historic sites, places to hike and bike and about 45 miles of coastline. We chose to drive around the island to see as much of the scenery as we could, but you could stop, take walks all over the island, grab a cup of coffee, and relax. It is a no hurry, do what you like kind of place.
Our afternoon trip to Vashon Island ~
To begin the day, we enjoyed an enormous and delicious brunch just down the street from our apartment downtown at Tilikum Place Cafe. Just look at this Dutch Pancake!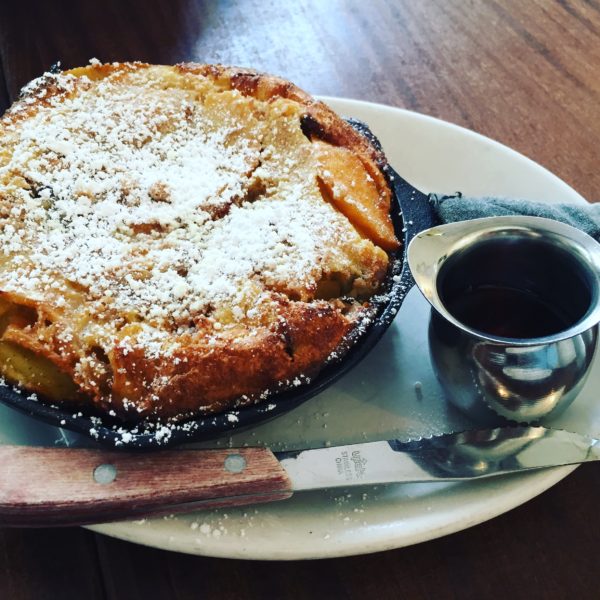 Now that we were sufficiently full and satisfied, we drove to the ferry landing for Vashon Island about 15 minutes from downtown Seattle and the ferry ride is about 20 minutes. Since we were traveling with Alex, our personal Seattle tour guide, she had already picked out just where we would visit this afternoon.
The minute we drove off the ferry at Vashon Island, we were immediately in awe of the beauty of the rural landscape, the quiet two lane roads and lush forests dotted with quiet little marshes and wildlife.
First stop on Vashon Island~ Nashi Orchards
Although we were on a mission to get to the orchard, we could not help but pull over to the side of the road to take in this breathtaking sight! Spring green was everywhere and you could see the majestic tip of Mount Ranier poking up above the clouds in the distance…like a postcard. No words necessary.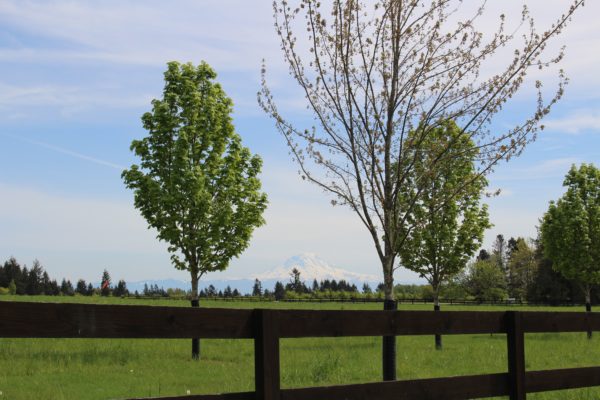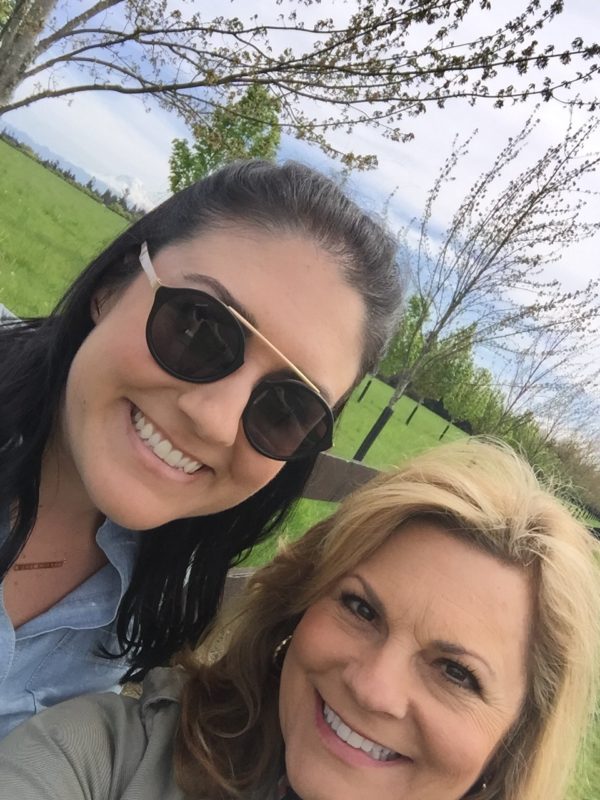 Now we are on to the orchard!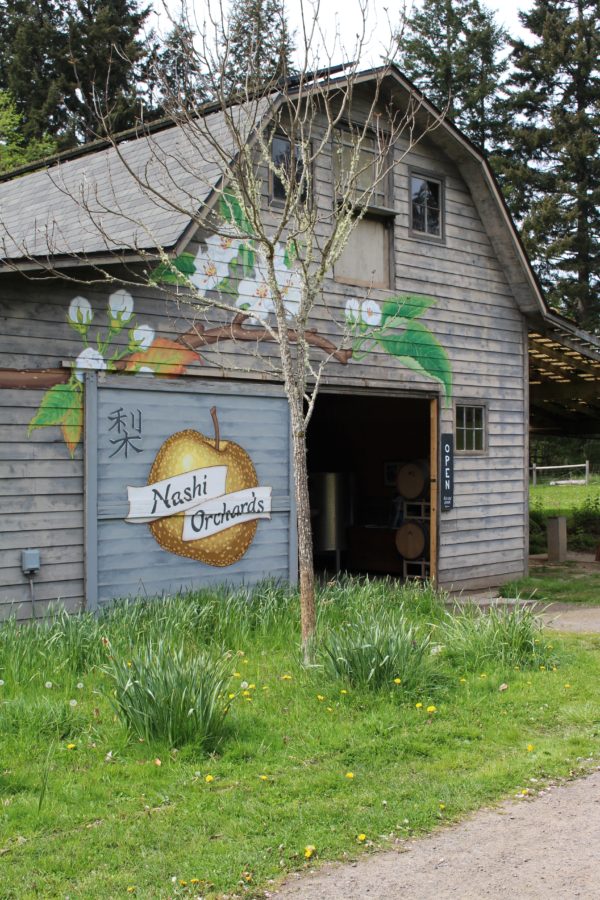 I was immediately enamored as we drove down the driveway to see the weathered grey barn welcoming us! Surprisingly, the cider production is actually inside this not very large, rustic building. The production shares the area with the tasting room, which is more like a tasting table. Everything was right there in one room. How quaint! Even my city slicker husband was impressed by this charming, idyllic orchard.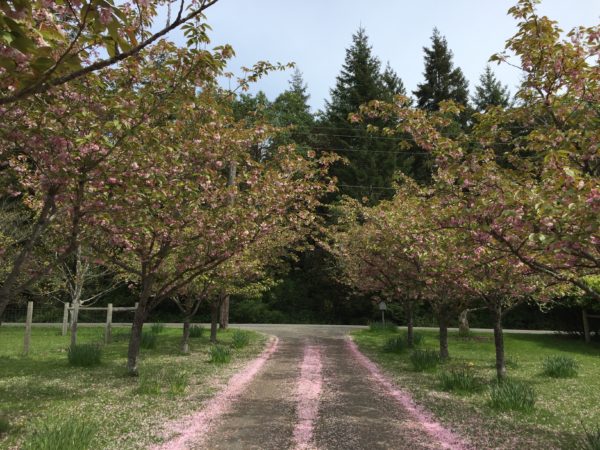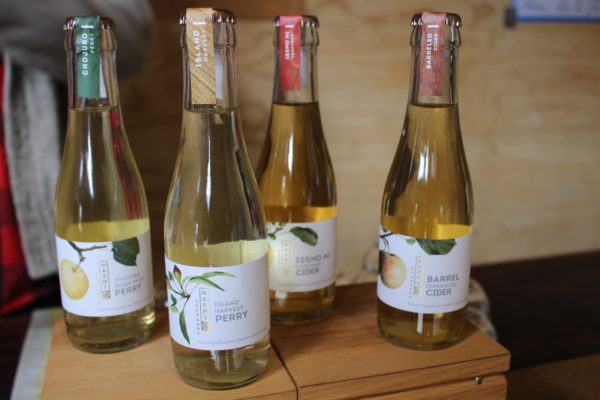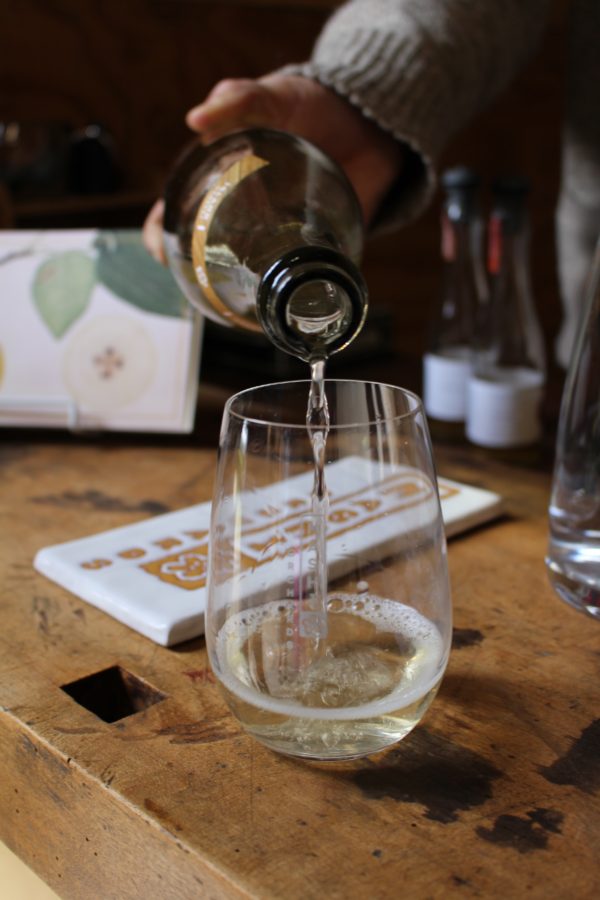 After tasting some of their awarding winning perry and hard cider, the unassuming, laid back owner, Jim Gerlach, took us on a tour of the property and their gardens.
"Nashi Orchards uses sustainable practices to grow the finest Asian and European Pears and heirloom apples to handcraft perry and hard cider. Our orchard and winery is located on beautiful Vashon Island, Washington where we are a part of a growing community of committed producers of artisanal foods, wines and spirits."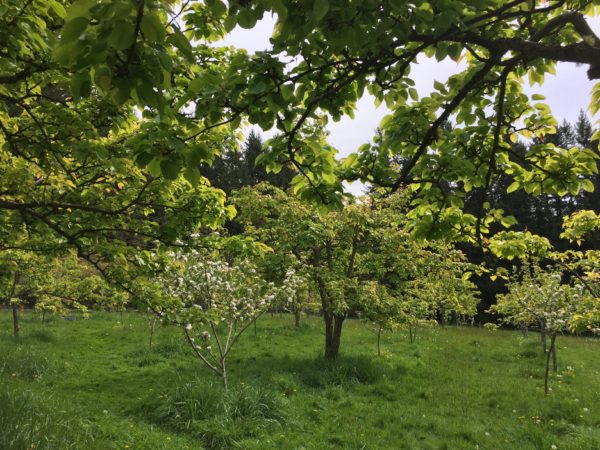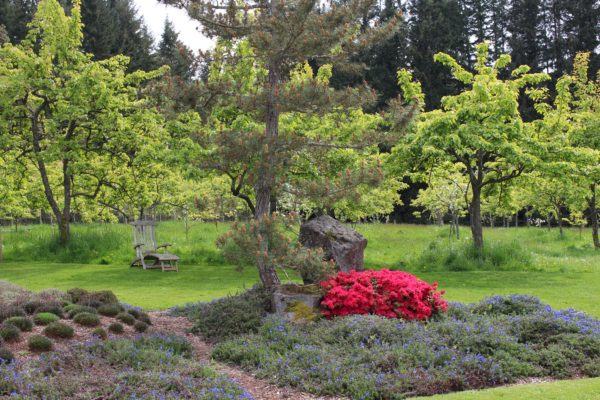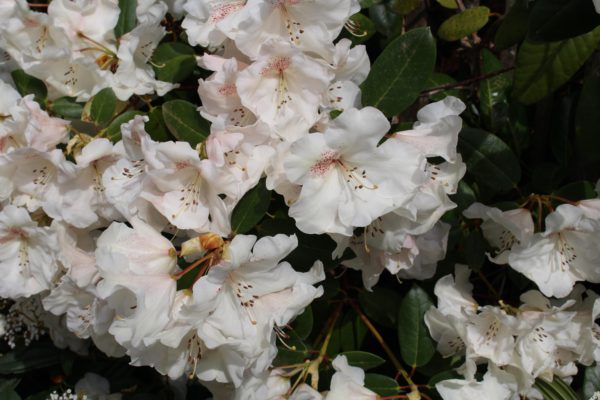 Nashi Orchards is open for tours and tasting:
Hours: Saturday and Sunday 12 pm to 5 pm
Weekday tours and tasting will be available by appointment.  If you would like to visit the Orchard and Winery, please call us at 206.463.0358 or 206.734.5551. 
They are located at 25407 Wax Orchard Road SW, Vashon, WA 98070.
Second stop – Seattle Distilling
In between Nashi Orchards and Seattle Distilling, we drove around the edge of the island to see the beautiful little coves and rural landscape. We followed the sign to "The Lighthouse" to Point Robinson. The lighthouse was cute, but this view of Mount Ranier was spectacular!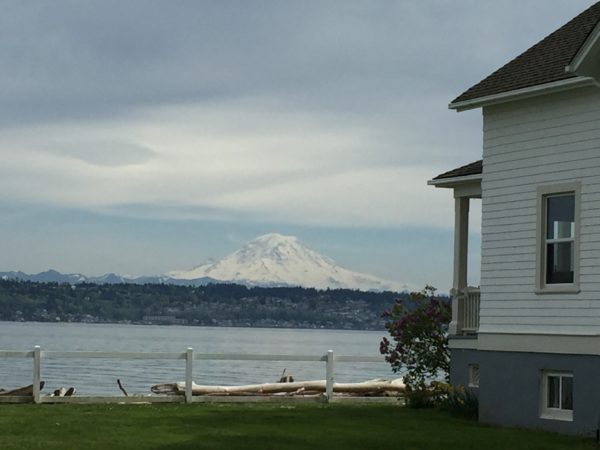 After our scenic drive around Vashon Island, we were still a little thirsty, so we visited a local distillery, called Seattle Distilling. It was housed in an old, cramped garage, run by a couple of friendly, spirits experts. The host shared his knowledge of spirits and their process in the kettle. There was no fancy anything in this building which was part of the charm. We really enjoyed our time there, to learn the history of the distillery and how they made their spirits.
Seattle Distilling cares about what they make and use local, sustainable ingredients with honesty and intention "from grain to glass".
Seattle Distilling
19429 Vashon Hwy SW, Vashon, WA 98070 HOURS: Thursday – Sunday 12 to 5pm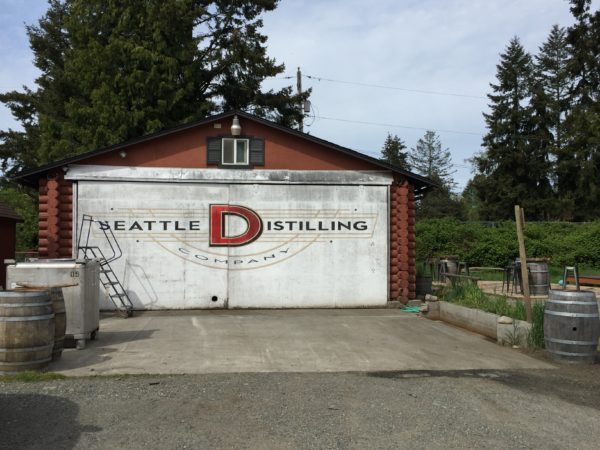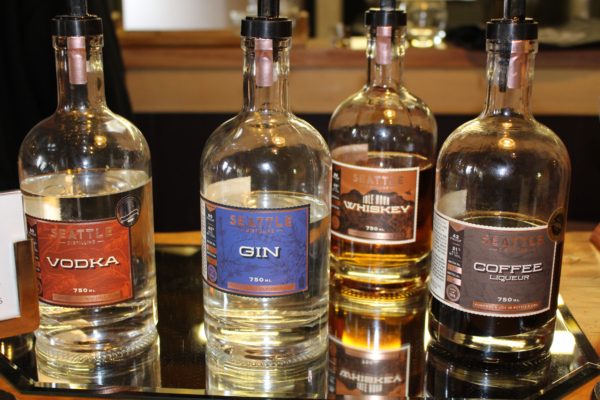 Our favorite was the coffee liqueur. It is so pure and delicious, made with authentic Seattle coffee. After dinner that evening we scooped some vanilla bean ice cream in to three glasses and poured a little splash of the coffee liqueur right on top! Divine!
The afternoon we spent on the authentic, quaint (and quiet) little Vashon Island was truly memorable. I highly recommend a visit. It is easy to get to and to get around and if you get lost, someone friendly is nearby to answer your questions.
Please follow us on Facebook, Twitter, Pinterest and Instagram and we look forward to following you!
For more posts about Seattle ====> Just type Seattle in the search box!