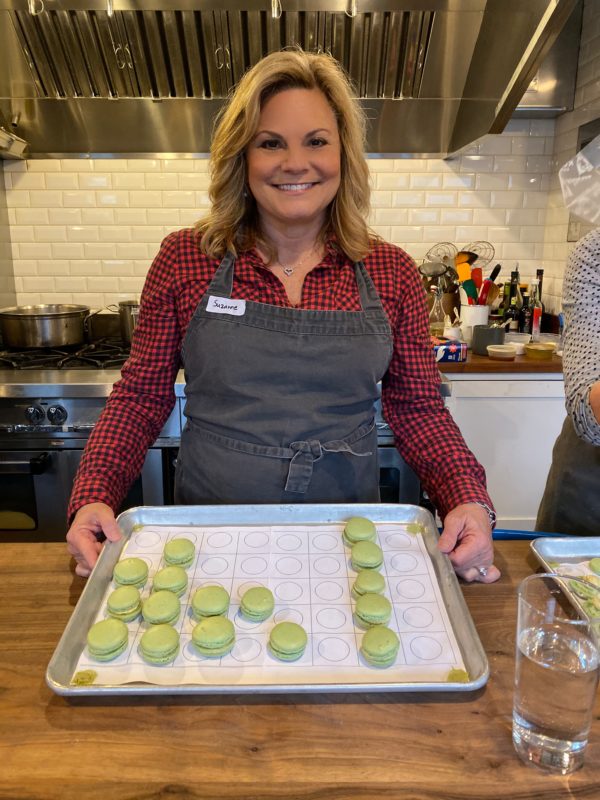 Travel offers so many types of learning experiences
Is learning how to make macarons a worthwhile life skill? To some, not so much, but to the rest of us, baking challenges enhance our culinary skills, create BIG smiles and a happy sense of accomplishment!
As I write this post, we are in the middle of the Coronavirus pandemic, and flour is at a premium. It took me two weeks to find five pounds of white flour, and I only have it because my stepfather found it for me! Whoever thought that finding baking flour would be a problem?
However, during this small window of time, many of us are turning to baking as therapy as well as a way to learn a new skill. Some are honing our baking chops to see if we can up our game as well! So far, I have tried my hand at Foccacia and Blueberry Scones – Successfully!
Just a few months ago, when flour was an ingredient I took for granted, I learned how to make macarons. I traveled to Seattle to see our daughter and included this culinary adventure. The class was held at The Pantry and was taught by Marianna Stepniewski, a skilled pastry chef, who showed us many special techniques and offered tips and tricks. After she demonstrated what we needed to do, we tried it ourselves and took turns. We divided into four groups of three and each made a flavor.