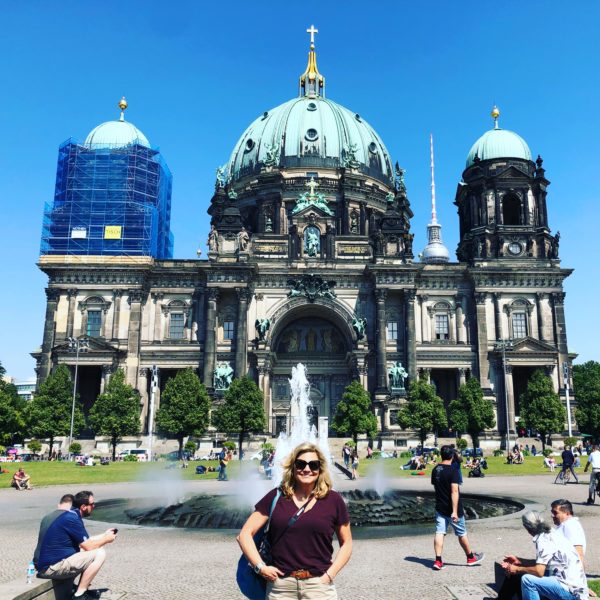 I am back from the BIG Summer Travel Adventure – It was…absolutely AMAZING!
Miss me? I've just returned from twenty-nine adventure-filled days in Europe. Here's how it went!
I traveled to six countries – Italy, Spain, England, Germany, Czech Republic and Hungary
Eight total flights: Los Angeles to London to Rome, Florence to Barcelona to Palma to Berlin, Prague to Budapest to London to Washington DC to Los Angeles
2 trains
2 Viking ships
Many kilometers by Viking Coach
Two rental cars
Multiple cabs
Several subway rides
Miles walked? Who knows!  A lot!