A peek into the home design of our newest Empty Nest!
Home design is personal. What appeals to some will definitely not appeal to others. As we decorate and fill our homes with treasures, the only people we need to please are ourselves.
Craig and I have moved many times; this would be our 7th in 37 years. Why did we move so many times? As a young married couple, we were finding our way, looking for the right city to raise our children, and then after our nest was empty, we chose to downsize.
The downsize was the most significant adjustment, not only because of the new tiny footprint but also because we moved away from our friends and the city where we raised our family for 27 years.
Moving on… pun intended!
A Tour!
This last move to the Pacific Northwest was a doozy. We moved during COVID; we uprooted Craig's Mom and moved two households to a completely different climate to live closer to our new grandchildren.
We are six months into the move, and I am happy. I have days when it's 38 degrees, and I think, what the hell have I done? My Mom now lives a plane ride away instead of one mile. It's not easy. But yesterday, I drove the 20 minutes over to see James and Josephine, cuddled them, played with them, and took a walk with our daughter during her lunch break.
We walked through her glorious forest-filled neighborhood as the smell of pine tickled our noses. I spent a quality moment in time that most likely would never have happened if I still lived in Southern California.
We are exploring this beautiful area (as best we can during lockdown) and have made this new home feel like ours.
My Office – A Home Design Dream Job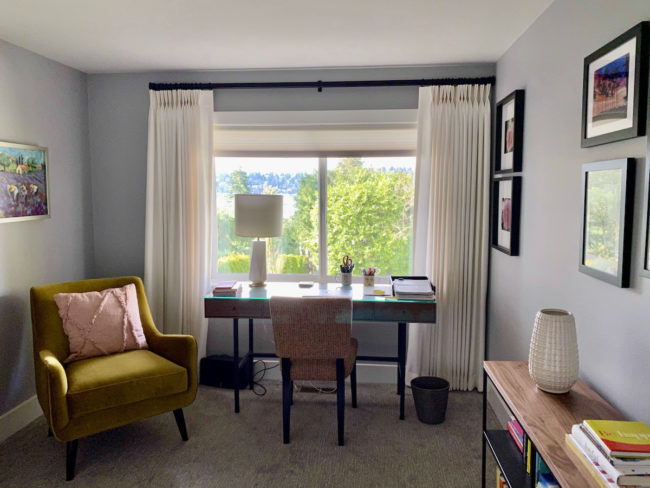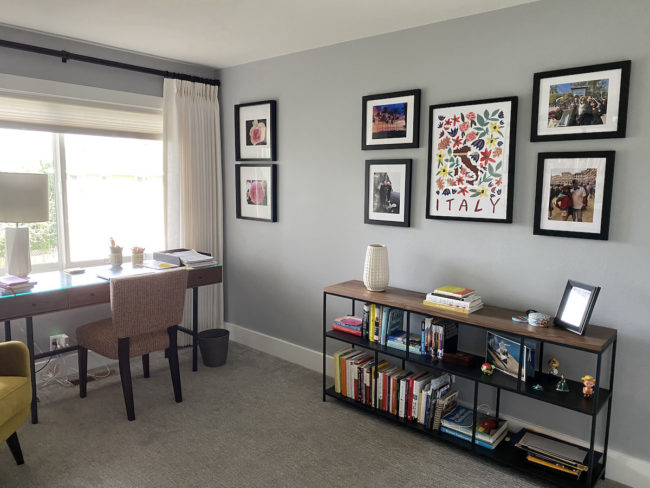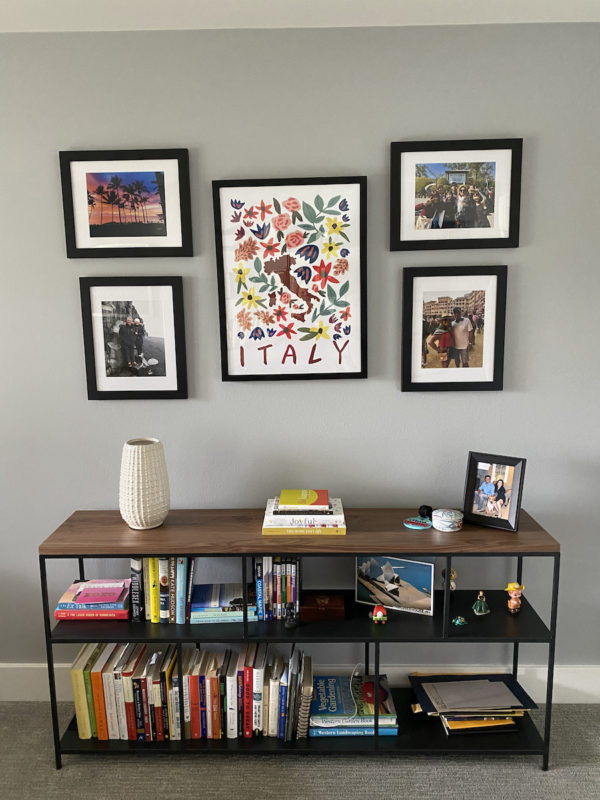 While raising kids, there was never extra room for me to have my own space, then we downsized when the kids were grown. Therefore I was still sharing space with a guestroom.
Storage was tight, and every time we entertained a guest, I had to move my things out. I was happy to do it, but it complicated my writing practice.
Here in Kirkland, we could buy a significantly larger home with space for Craig and me to have our own office and still enjoy having two guestrooms. What a treat!
Craig was super supportive, and I chose whatever furniture I wanted and decorated to please myself.
I wanted to adorn it with my travels, my photography, and treasures I have collected throughout my life. I think I covered almost everything, but of course, it will never be finished. I will tinker with it forever.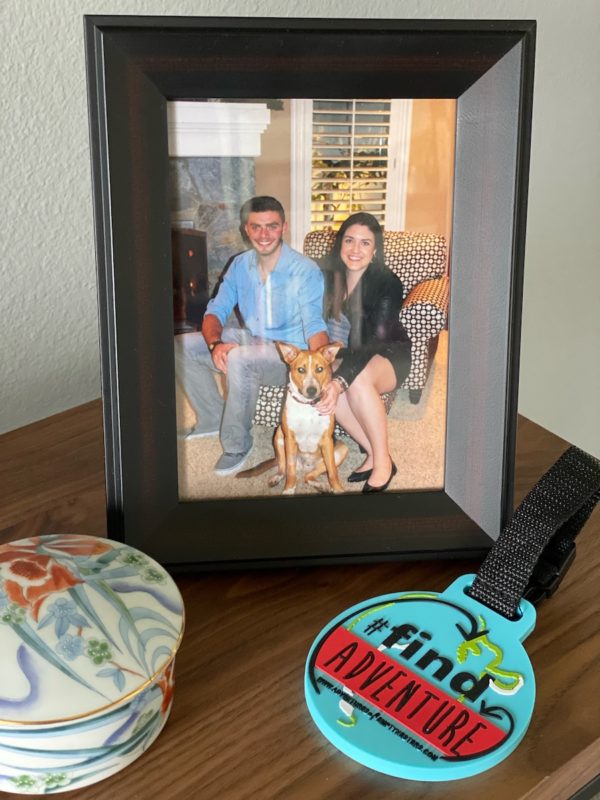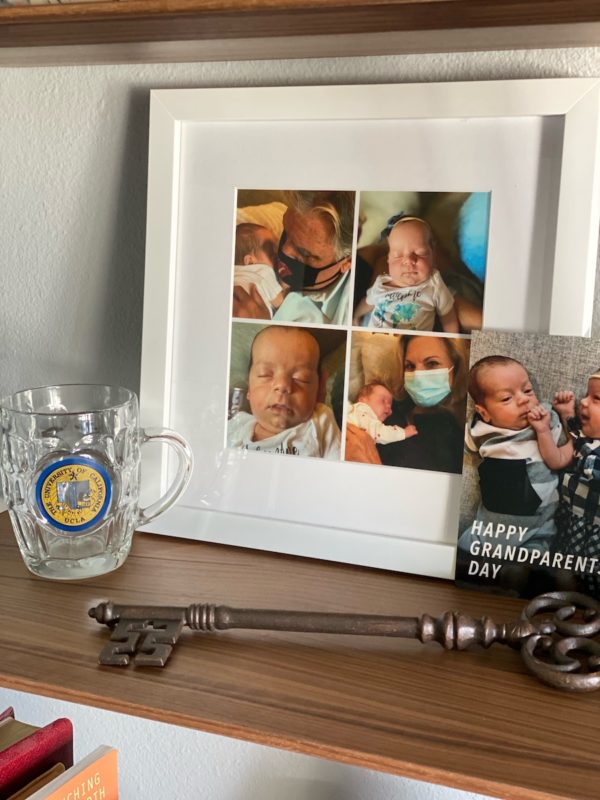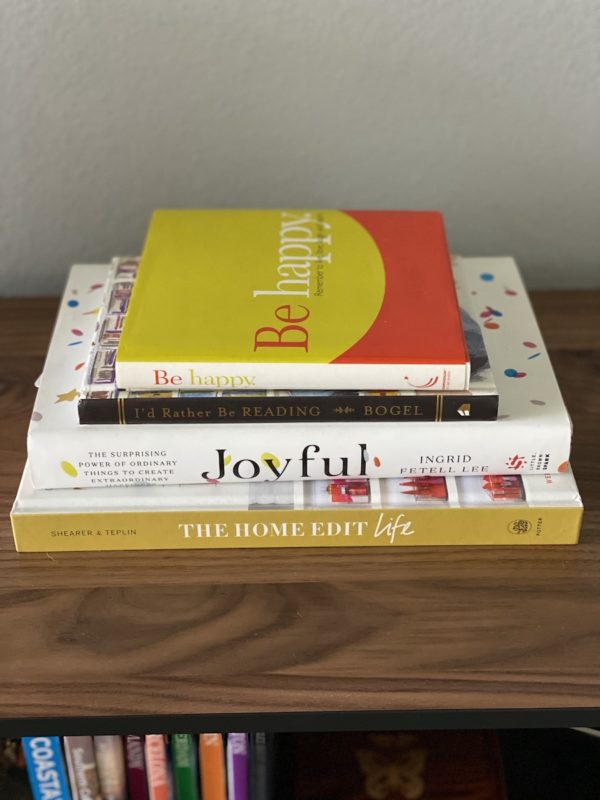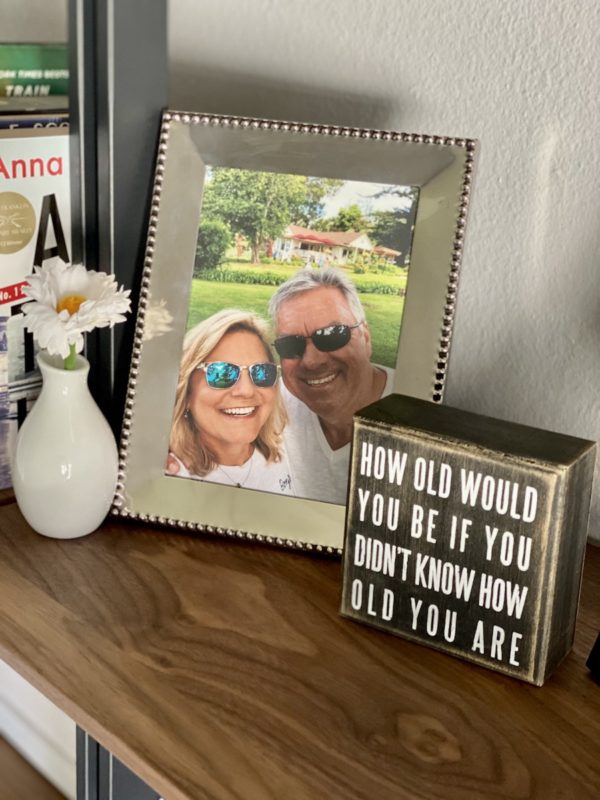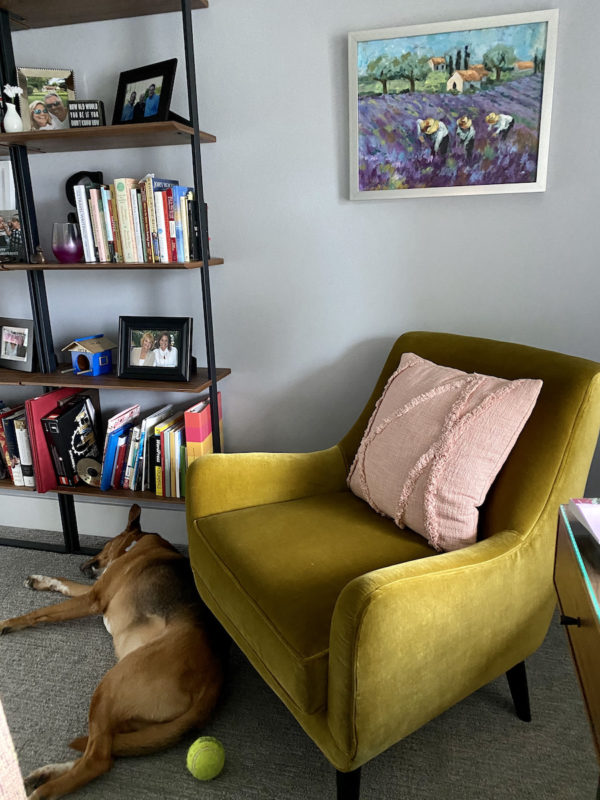 Do you have a space that you love as much I adore my office?
Please share in the comments below!
---
Pin for Later!