Just a few thoughts about my passion for the Hawaiian Islands before I tell you about our AMAZING experience at the Grand Hyatt Kauai Resort & Spa
Just last year I declared right here on the blog that the island of Maui was my favorite of all the Hawaiian Islands, however I would like to amend this statement. After our recent trip to the island of Kauai, I feel that deciding which island in this tropical paradise is best… is impossible. Each island offers it own "special sauce" that makes you feel like you are the most import guest in the world. One can't choose between extraordinary and extraordinary!
Kauai – The Garden Island
Kauai, is very quiet, but quiet is a good thing. Peace and tranquility were high on our list of requirements for this trip because we really needed to kick back and relax at a luxury resort where there are no crowds and everywhere you look is heavenly. I must also mention that we chose to travel after school began, so the resort is much quieter. I highly recommend that!
Average temps are 75-85 degrees all year long and the south shore is the "sunnier" side of the island and the north side gets much more rain. However, that extra rain in the north fertilizes a deep green carpet of foliage as far as the eye can see, with magnificent green mountains standing guard over the island.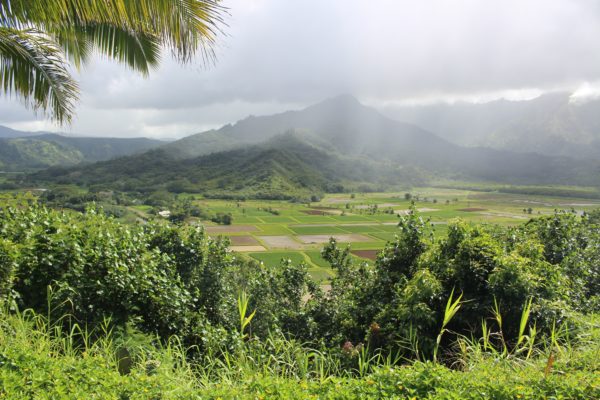 You can line up ten frequent visitors of the various Hawaiian Islands and you will most likely hear ten different opinions about why they enjoy one island more than another. Fortunately for those of us in California, it is just a five hour plane ride to reach this spectacular vacation spot. Hawaii is the go-to tropical beach vacation for the West Coast. For our friends on the east coast, it is quite a haul to get there with at least two long flights and tremendous jet lag.
It is a no-hurry, unspoiled place with just about the friendliest people you could ever meet and everyone on Kauai is kind and helpful, asks you about your day and freely shares their Aloha Spirit.
We have visited the Grand Hyatt Kauai Resort & Spa several times before, but it has been five years since our last visit. Seven years ago we celebrated our 25th wedding anniversary and this year we celebrated our 32nd. In between those trips we took our adult children there, which is a totally different type of trip. Not nearly as romantic…
The island can be serene, athletic, picturesque, relaxing, romantic, delicious, adventurous, historical, peaceful, and celebratory! My guess is that at least one of these attributes suits your needs, it certainly has fit ours! The property is suitable for families, couples and business events. EVERYONE will love it!
 
Staying at the Grand Hyatt Kauai Resort & Spa for the third time is just as memorable and exciting as the first time but frankly, I think this may have been our best time ever. We were upgraded to a fabulous oceanfront suite, presented daily treats with bottles of champagne and always greeted by the staff with the utmost sincerity and kindness.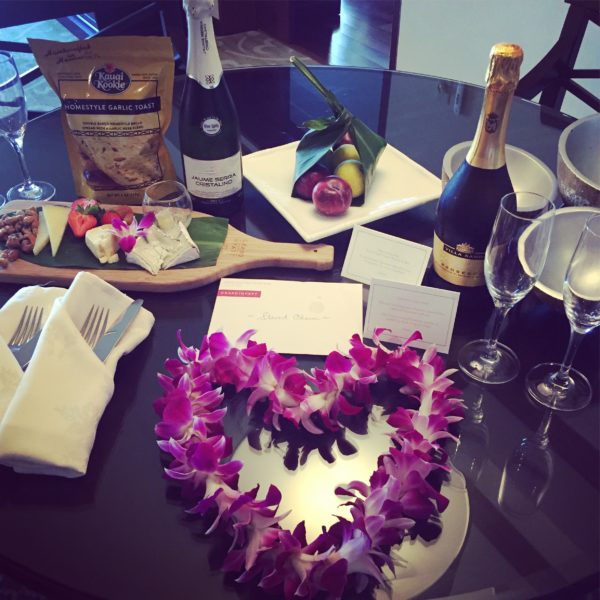 Our intent was to spend the five days in Kauai walking, enjoying the views, experiencing the hotel's amazing Anara Spa, drinking a few tropical handcrafted cocktails and eating delicious, locally sourced cuisine and we accomplished it all!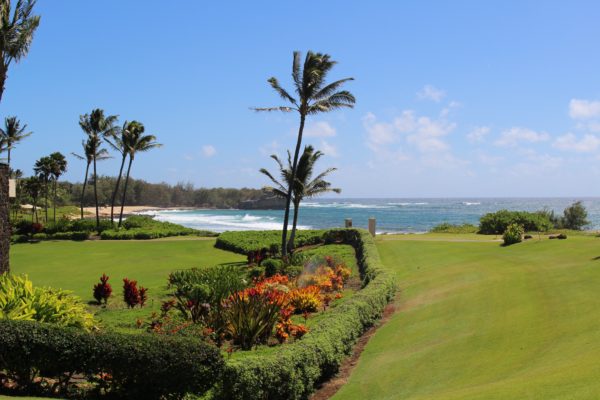 The Resort ~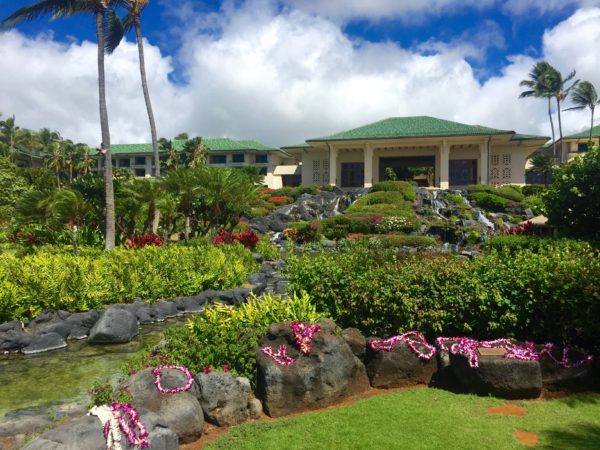 Nothing short of a fairy tale, this enchanting and massive resort offers astounding tropical beauty in every direction. From the minute you are greeted in the grand lobby, the views of the immaculate grounds and well-maintained hotel are just spectacular.
Take a nap here =>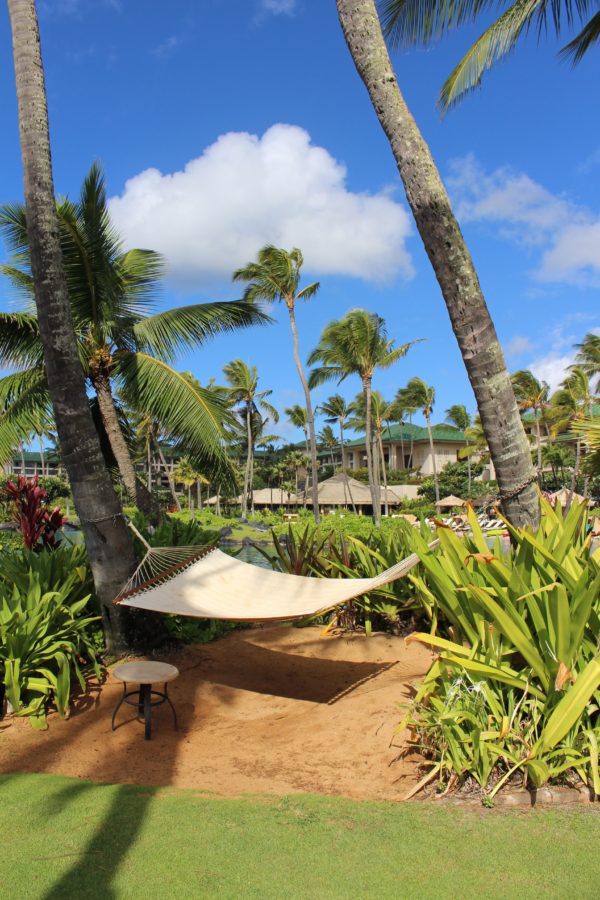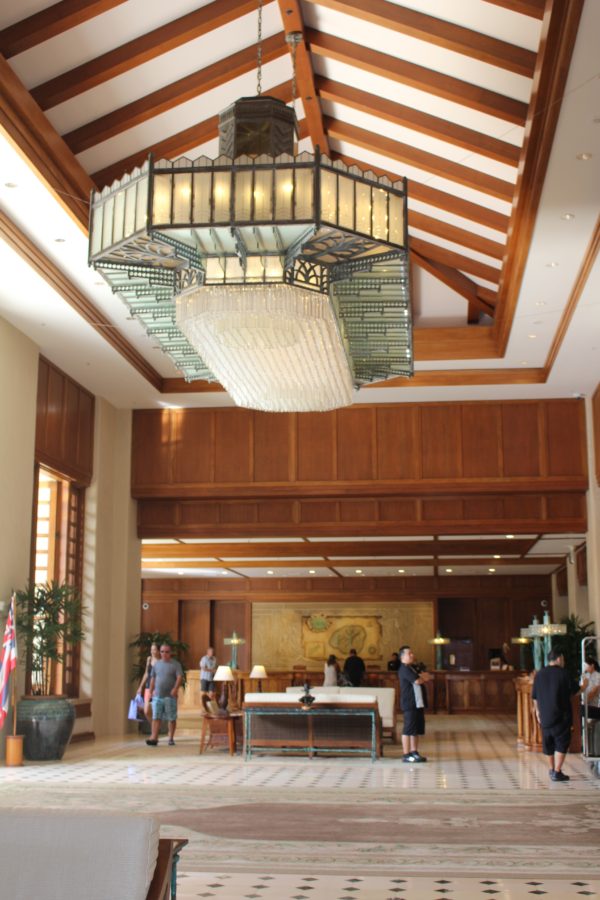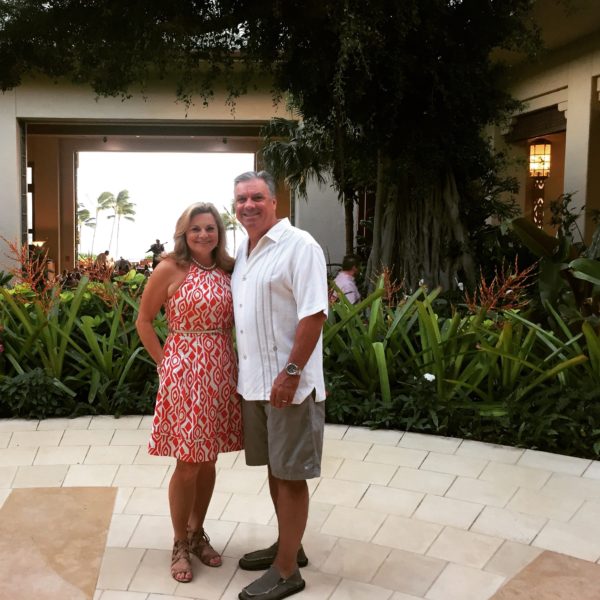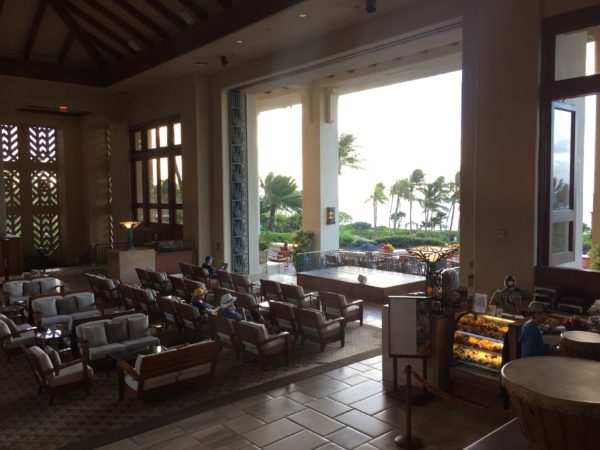 With no exaggeration, the Grand Hyatt Kauai Resort & Spa is one of the most beautiful places we have ever visited. I think it is the combination of the uncrowded azure pools and lagoon, top notch restaurants, manicured tropical rainforest grounds and peaceful Hawaiian music always playing. Dreamy, truly dreamy.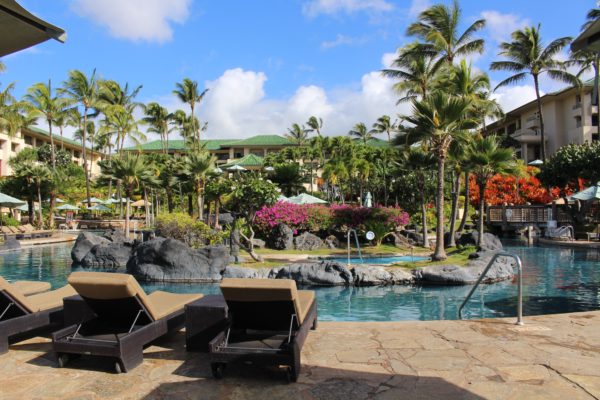 The enormous salt water, sandy bottom lagoon was our favorite outdoor spot. The glorious beach adjacent to the hotel, really isn't suitable for swimming because the tides are dangerous and the waves can be quite rough. You can still enjoy the beach by watching the surf and taking long walks down the sand.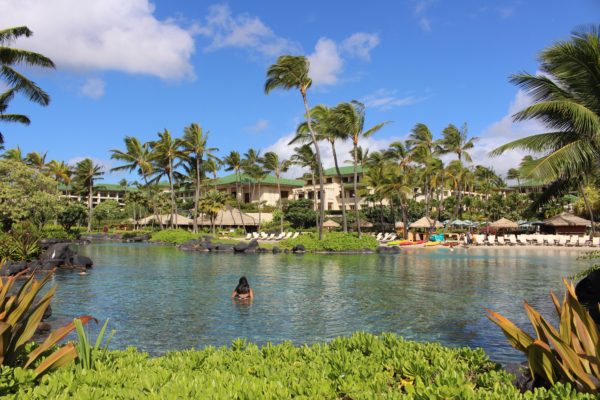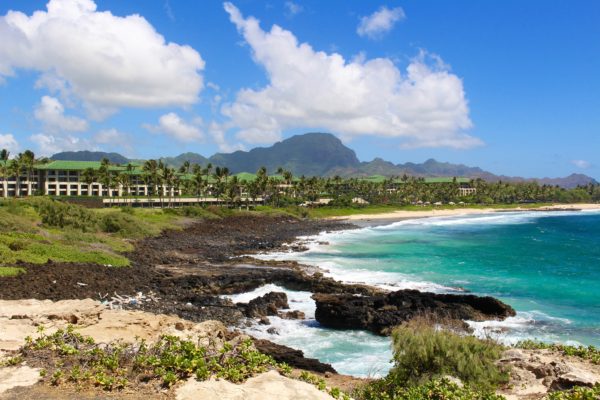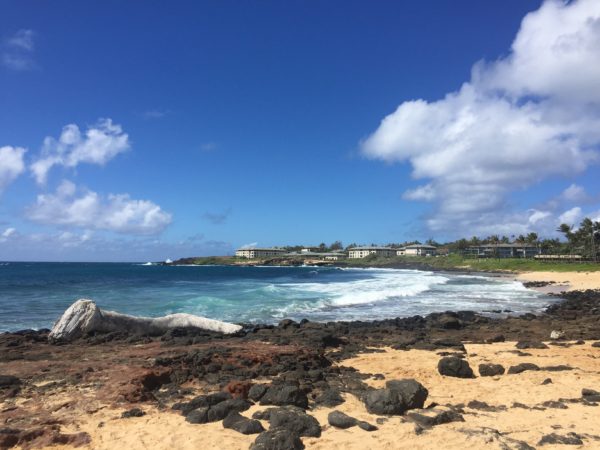 I took so many amazing photos of the absolutely breathtaking views, that I need to create a post just for them. Every time I thought the scenery was as pretty as it could get, just a few steps one way or the other, another miraculous view of the water appeared.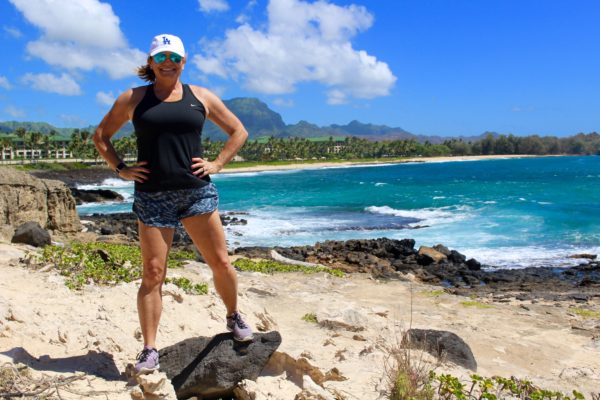 Our suite ~
Our suite was furnished Tommy Bahama style with magenta colored orchid blossoms adorning almost every available surface. So pretty! We were welcomed with a spectacular appetizer spread with champagne and wine!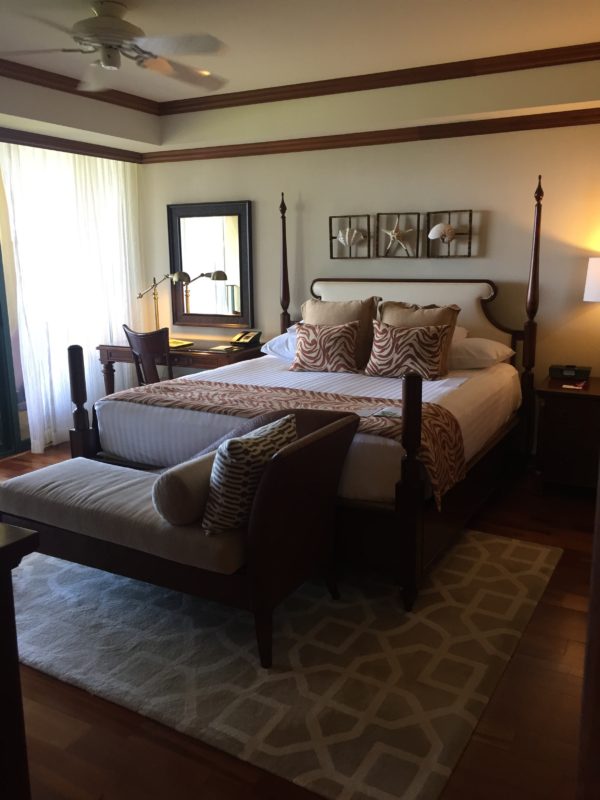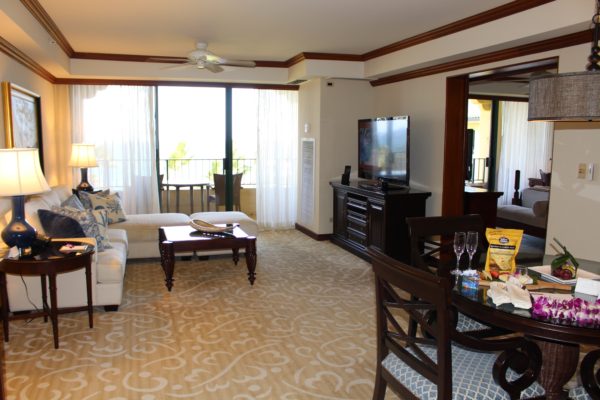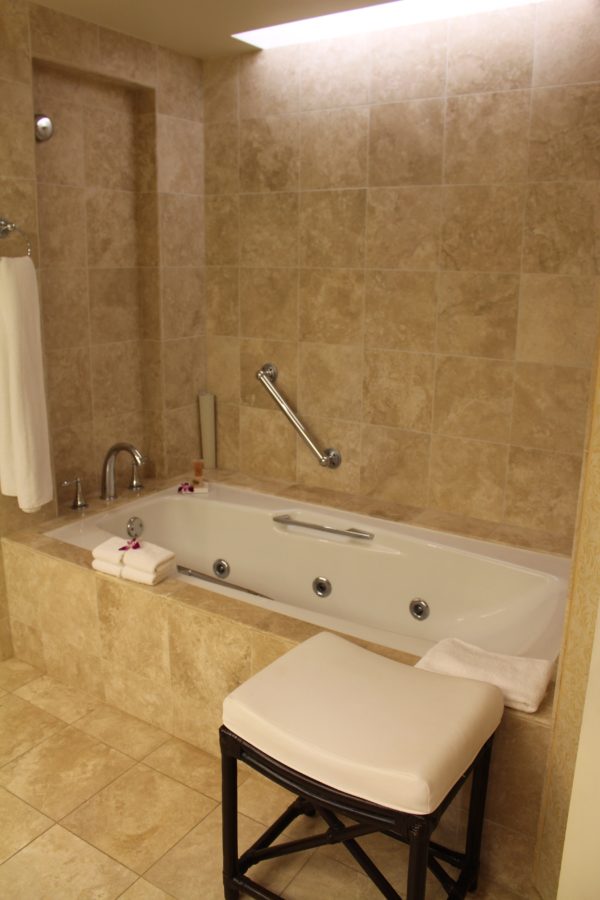 Every afternoon, a surprise treat like coconut pudding or chocolate truffles was left for us on the dining room table.
Every evening our suite was tidied up and more fresh orchids were presented. Superb!
The service is impressive and absolutely everyone offers an Aloha! and always asked if we were enjoying our stay.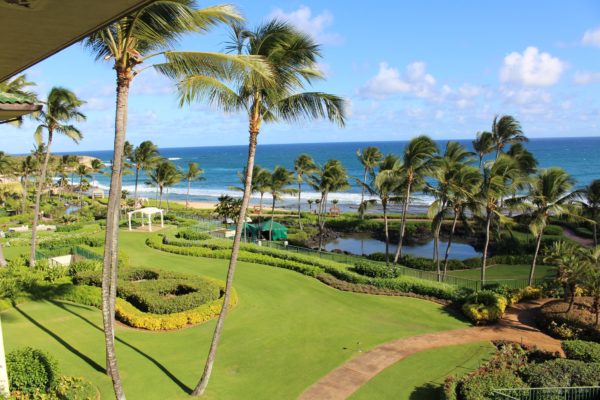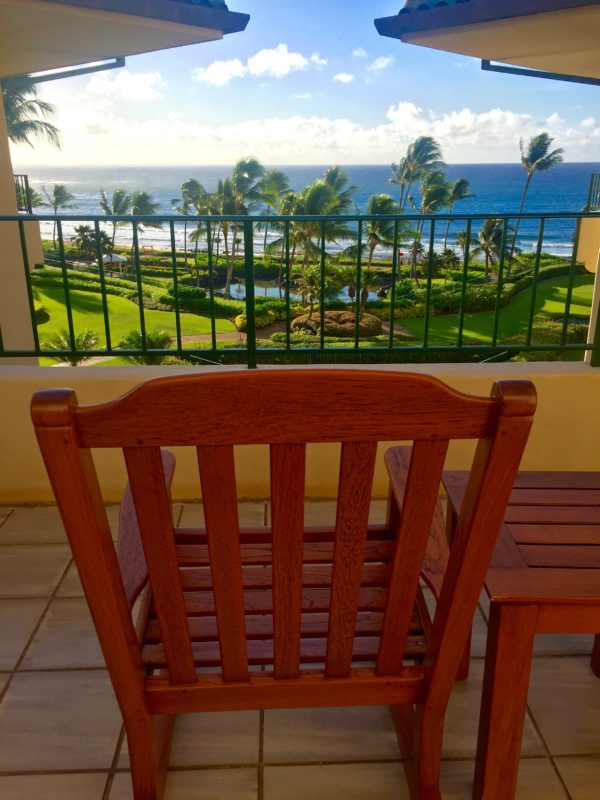 Hawaiian luxury, a comfy four-poster bed, huge soaking tub and views of the Pacific Ocean that could make you weep, we were so blessed to spend a week this extraordinary resort.
We had several great meals in the resort restaurants and Tidepools was our favorite romantic, anniversary dinner at the hotel.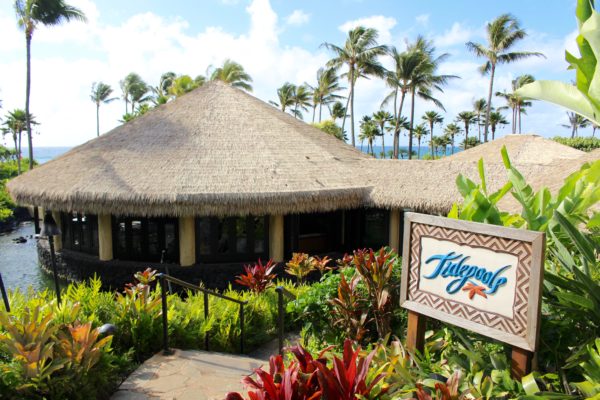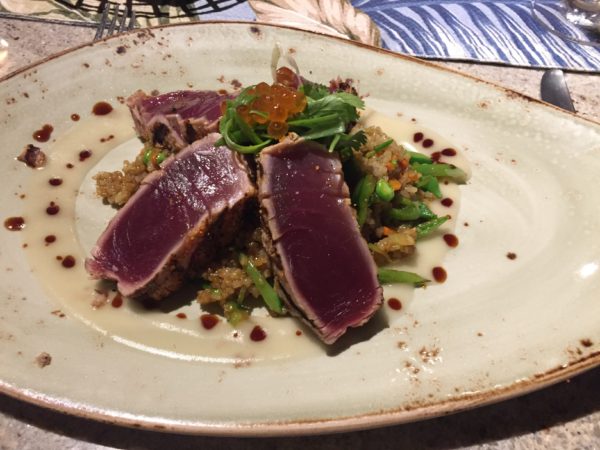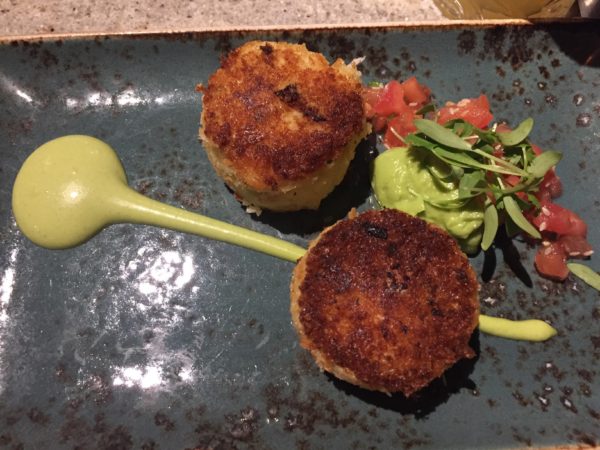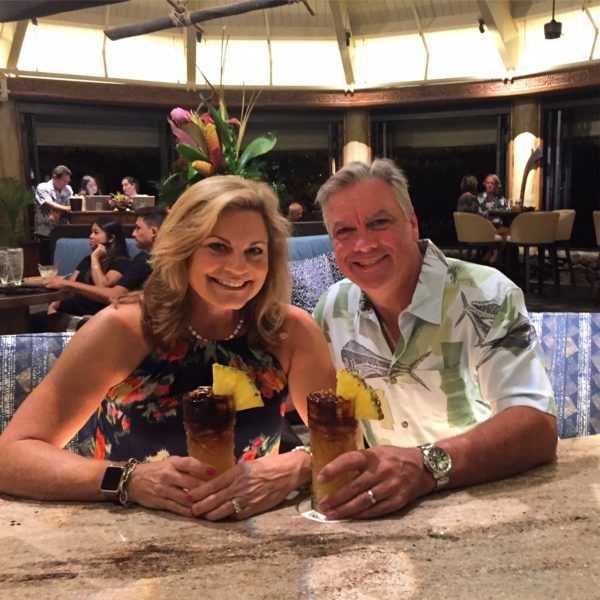 Our anniversary trip to the Grand Hyatt Kauai Resort & Spa was spectacular in every way. I cannot offer any more ways to describe this perfect vacation spot. Kauai is such a fabulous tropical destination and offers so much that it should please just about everyone. Water sports, touring activities, golf, off-roading, canyons, mountains and rivers are all waiting for you.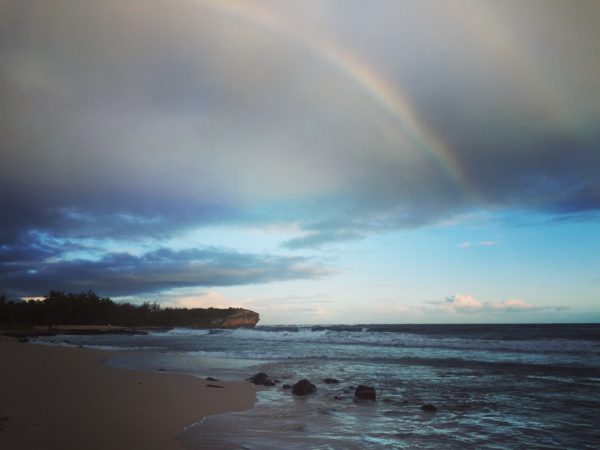 Check back here next week for more stories of our perfect getaway in Kauai.
Aloha!
---
Don't miss a thing! Sign up with your email to receive our post via email when they are published!