Reasons to be grateful for 2020
I have many reasons to be grateful for 2020. Actually, the list is pretty long and full of emotion. Fortunately for me, they help to counterbalance the challenges we have all faced this year.
First I must address my biggest and most impactful disappointment. Travel is my work, my passion, and the subject I focus on almost daily. As we know, the restrictions from COVID and the devastation of this industry was beyond our imaginations. I have traveled some, but mostly to check in on our pregnant with twins daughter, relocating to the Pacific Northwest, and a short anniversary getaway in October.
How I learned to change
Overall, I traveled very little when I would typically be gone for two weeks each month. I watched my beloved travel industry come to a screeching halt, along with the restaurant industry, which I also love so dearly, as well as many other types of businesses.
I had to learn to pivot, try new approaches, learn new skills, and hone others. We created Cocktail Adventures, a video series on IGTV where we share our favorite cocktail recipe and pair it with a travel memory. I also created the Maui Virtual Vacation Guide where I give you all you need to create a fun and delicious vacation at home – Maui Style.
Today's post isn't about the negatives, but the joys our family experienced this year.
The Top Nine App
I used the Top Nine app, which calculates the most popular Instagram posts of 2020, as my barometer for what people enjoy the most! These are the Top Nine most popular Instagram posts of the year. Take a look!
The photos that were most popular:
Alex and the newborns
Selling our house
Holding the twins for the first time
My passion for roses
Our son and daughter in law's last-minute decision to get married at the beach in La Jolla. 
Rocco sitting by the pool at dusk at our lovely Pasadena home
Our first Christmas with the twins
Holding sunflowers on the porch of our new home.
A selfie of our trip to Iceland – Everyone still loves an adventure!
The Twins!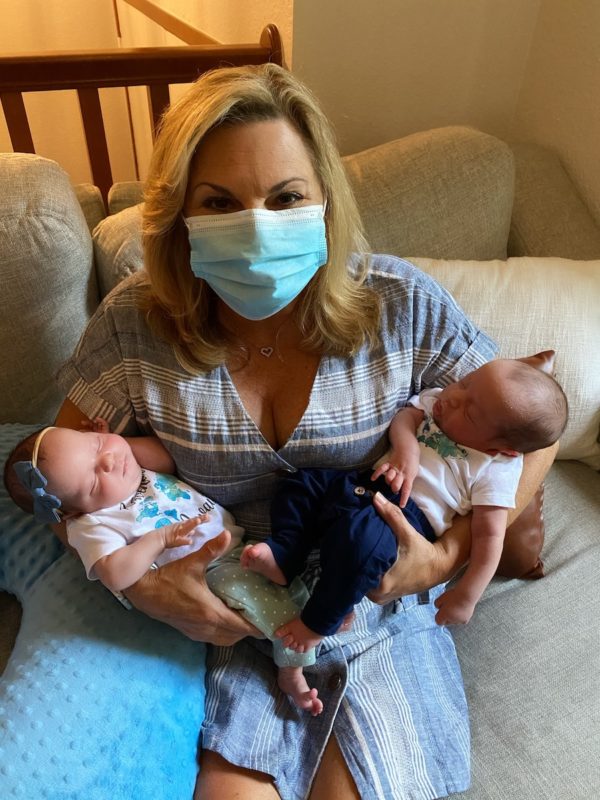 Not surprisingly, the birth of James and Josephine was the most popular subject of the year! They were born six weeks premature in the middle of the COVID Pandemic, with strict hospital restrictions and lots of uncertainty. Our daughter and son in law even contracted the virus in the last few months of the pregnancy. 
Our move to the Pacific Northwest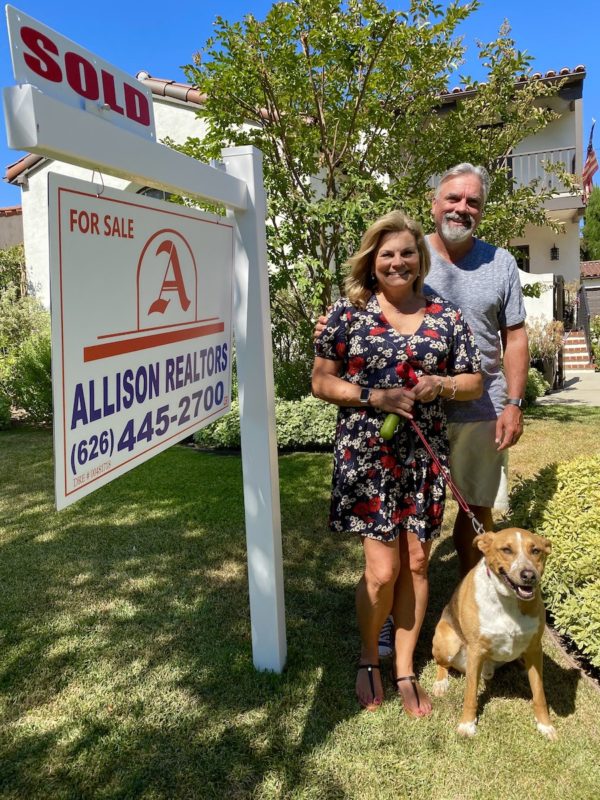 You all cheered us on as we made the biggest decision of our lives to move to Kirkland, WA, to be nearer to our daughter and their babies. We had to wait quite a while to meet the little angels in person as they were in the NICU, and we were not allowed to visit.
Rocco and our house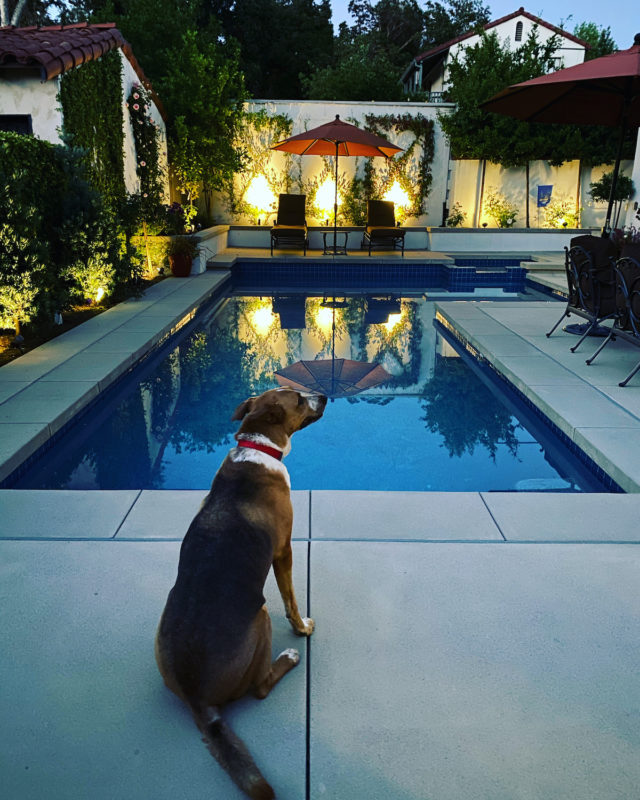 Photos of our dog Rocco always bring likes and hearts. He is the sweetest and has adapted once again to our newest adventure. We have moved four times in his seven years, and he is a trooper.
To clarify: He was born in our house in Laguna Niguel, CA; we moved to Pasadena to downsize and renovate our Fixer Upper. Next, we moved out of the Fixer Upper to live in downtown Seattle while reconstructing the Pasadena house. We then moved back into that newly designed home. Our last stop is now Kirkland, Washington and I expect to be here for quite some time.
The beauty of flowers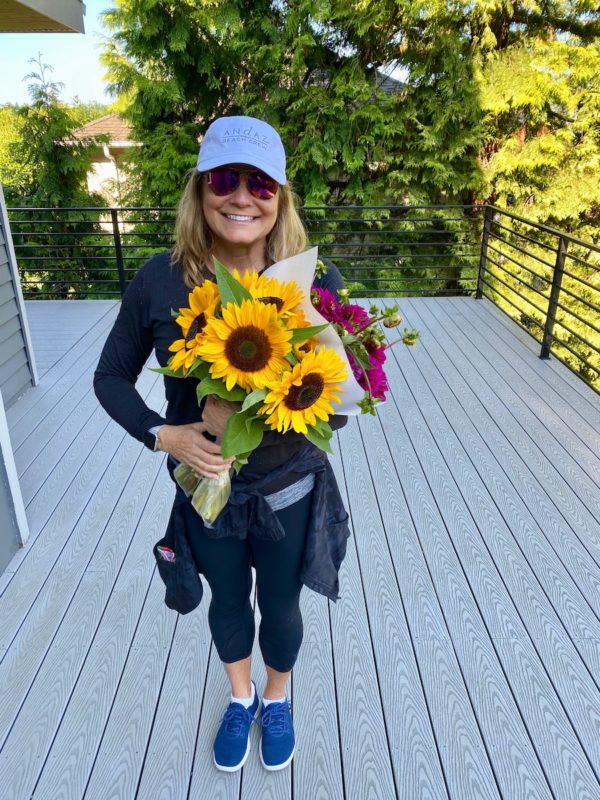 I love to share my obsession with roses and flowers. Their vibrant colors bring me such joy, and my audience loves them too! In the PNW, I am not sure yet about my garden, but there were plenty of farmers' markets I could buy lovely sunflowers this past summer.
The Wedding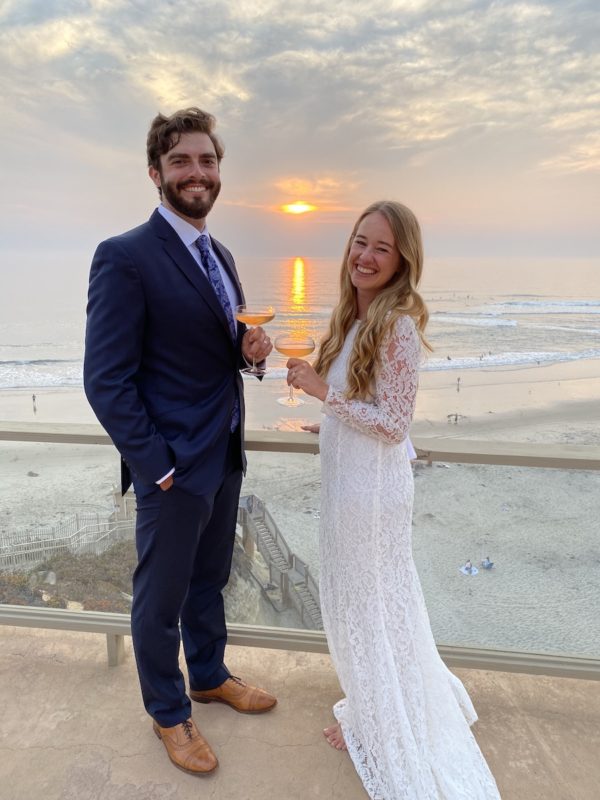 Our son Nick and his new wife Kylie were disappointed to postpone their October 4th wedding to August of 2021. COVID eliminated the possibility of family and friends gathering to celebrate their marriage.
However, the newlyweds decided they didn't want to wait and created a beautifully intimate setting with just their parents in attendance. We were blessed with a glorious pink sunset, and clearly, love conquers all. They still plan to have a wedding in 2021, but at this point, who knows?
Our adventures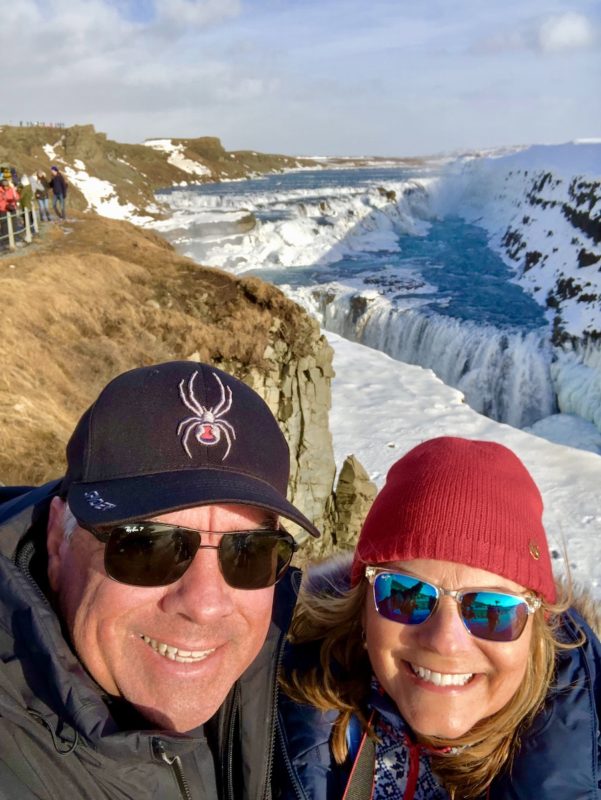 The last category of the nine photos was a selfie we took in Iceland. On this tour, we shot a video with my friends at Collette and had the time of our lives. Iceland is, by far, the most exciting destination we have experienced. 
We do have lots of reasons to be grateful in 2020, can you find a few?
There you have it, my friends, the most popular Instagram photos in a year to remember. I am still exhausted by the stress and disappointment of it all. However, I choose adventure; I prefer to look ahead at blue skies and smiling faces.
I long for the day where I plan trips with gusto! I know it is just around the corner, and I plan to share it with you.
I hope you have a healthy New Year, and please know that I care about how you are doing. I thank you for being here, for reading, and for your support.
All the best,
Suzanne
Here are the posts I have written connected to these photos:
Celebrating the Twins!: Fabulous Tips & Details of a Virtual Baby Shower
---
Pin for Pinterest