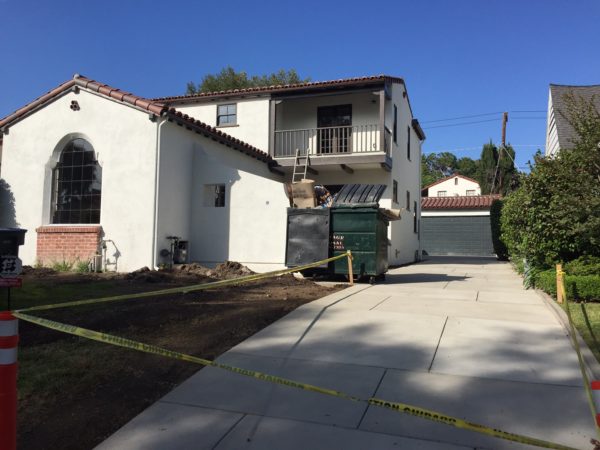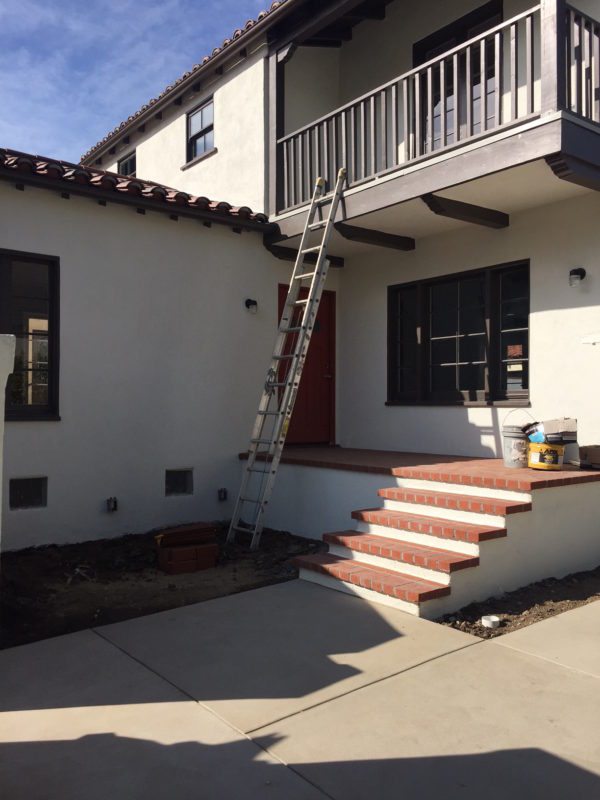 Empty Nest Home Renovation Update!
I have not given you an empty nest home renovation update since late April. We have been scrambling quite a bit in the last month and a half. Craig, Rocco and I ended up leaving Seattle three weeks sooner than we expected because the leasing company rented out our apartment earlier than they should have. Ugh!
It is kind of a long story and makes me angry just to write about it. The leasing company was definitely in the wrong, but they have way more power than we did and I felt like I didn't need the additional stress just to stay for the three extra weeks that we had planned. So… we packed up and headed to Southern California on May 2.
We arrived on May 4th after making the two-day road trip. The house had been progressing, but was not nearly finished. We had no place to stay with Rocco, except for Craig's mom's house. She has been so gracious, but this is not an easy arrangement. I live out of three suitcases, everything else is packed. I am sick to death of every piece of clothing and don't really have everything that I need. Rocco has a whole new set of sounds to protect us from and is barking far too much. The complaining stops here… it is not healthy for me to dwell on the negative. You know what I mean?
I never anticipated being out of my house from late August until June. I only packed winter clothes (for Seattle) with just a few summer things. It is freaking 90 degrees here in Pasadena! I don't have any of my own "stuff". We cannot eat they way we want to and I feel like I have been playing pin the tail on the donkey and been spun around too many times. Trying to remember where I stash things, where the bills are etc.
We leave this week for a quick birthday trip to San Francisco and Napa and plan to move in on June 23rd. The end is in sight.
Why did the home renovation take so long?
Two reasons:
Craig and I evidently had an unrealistic expectation that it would only take 6 months. WRONG. The contractor expected to finish in mid-April (8 months) However, we ran into a few unexpected issues like windows that were too dilapidated to keep so we needed to order custom ones that took 8 weeks.
Renovating an old house down to the studs with ancient plumbing and wiring takes time. Period. Although, I do have a pretty good collection of plumbers in Los Angeles I can get a consult from. Plus, we built out a second story and completely renovated the pool, driveway, front and backyards. But ultimately, another couple of months truly doesn't matter for the long term.
Last update:
We are in the final stages on the inside with just some fine tuning and a last coat of polyurethane on the new hardwood floors.
Photos please!
Hands down my favorite room in the house is the kitchen. We have installed some incredible faucets and kitchen sink accessories, (I need to give you a closer look at that soon) the new appliances with wood cabinet panels, light fixtures and an amazing hand crafted stainless steel sink. When we are moved in and have dressed the house up a little, I will give you more photos and details.
Let us remember what the kitchen used to look like: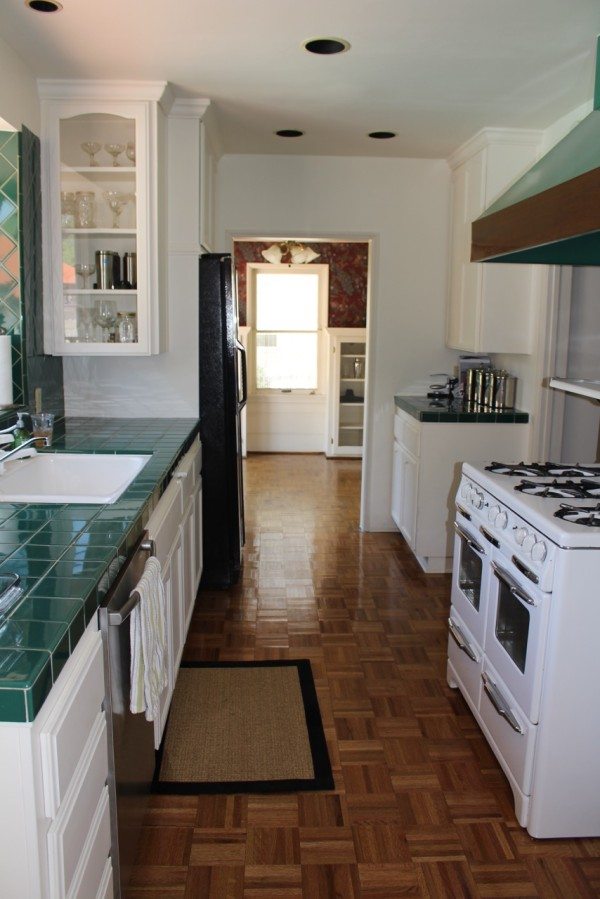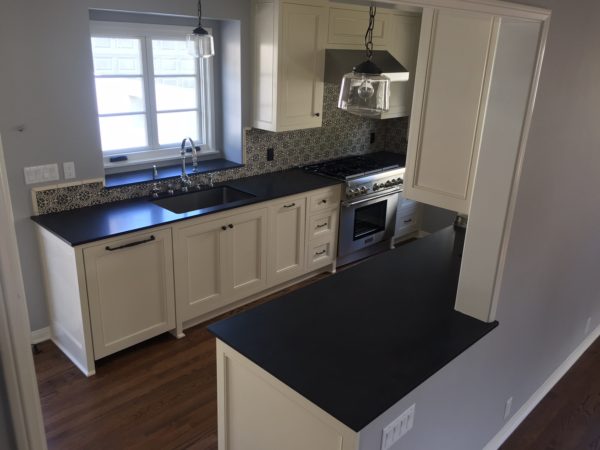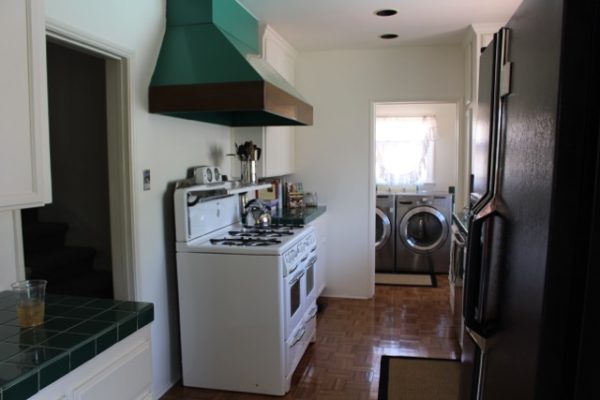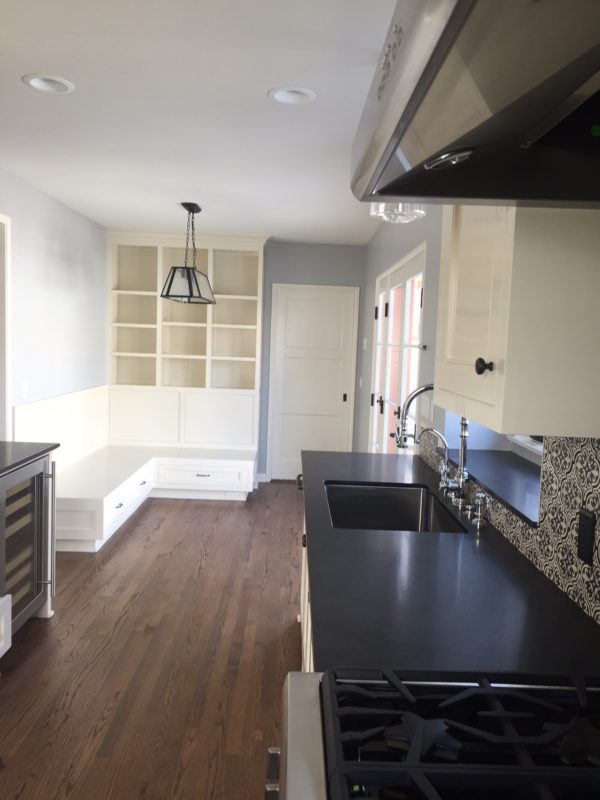 The cutest laundry room!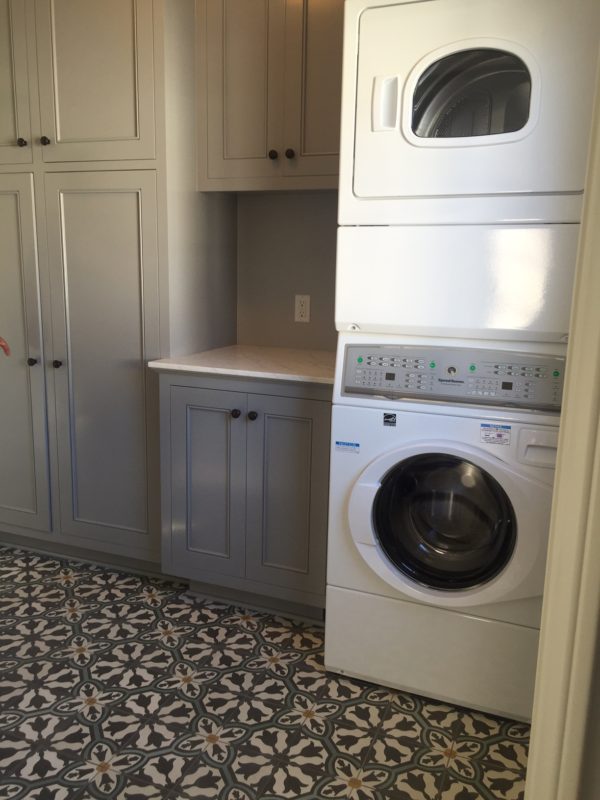 Dining Room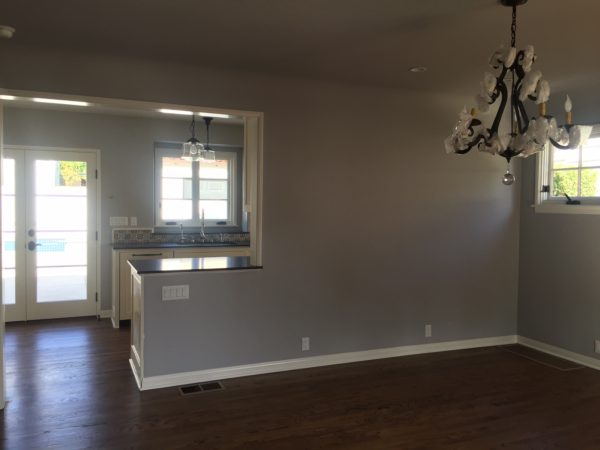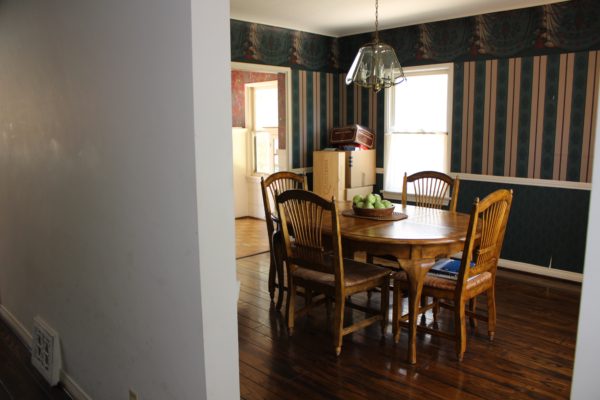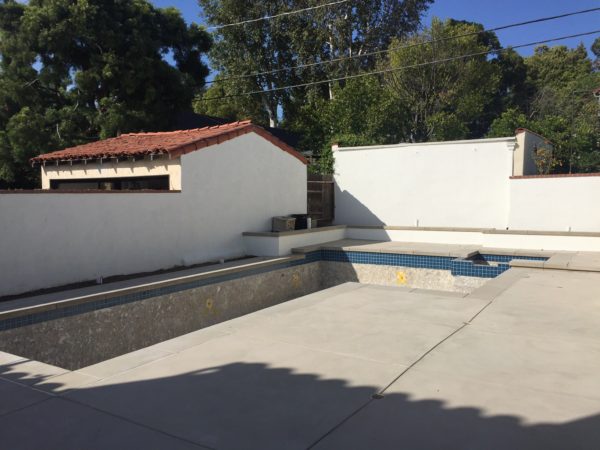 Every day there are new changes and progress is made. It is astounding how many details there are when building a house.
Would I do it again? Yes.
We made this move primarily to be with my sick Dad and to be closer to our families. Mission accomplished and we really have enjoyed the challenge of renovating an old home. I am a bit weary from the whole experience and the recent nomadic existence and very happy to be almost finished. I try to be as honest as possible and to not sugar coat the challenging parts of the home renovation adventure.
Thanks so much for reading and for your support.
I have written many posts about the process of moving and renovating the house. You can click below on the other links. We will have a final "reveal" sometime this summer, I hope!
Suzanne
More posts about the empty nest home renovation:
The Pasadena Fixer Upper Update
An Update of the Renovation of the Empty Nest
New Update for the Fixer Upper Renovation
The Empty Nest Home Renovation is Delayed…a little
It's Time for a Fixer Upper Update
The Challenges of Moving Into a New "Old" House
Our Empty Nest Renovation and 6 Months in Seattle
Empty Nest Renovation: Before Photos and Video