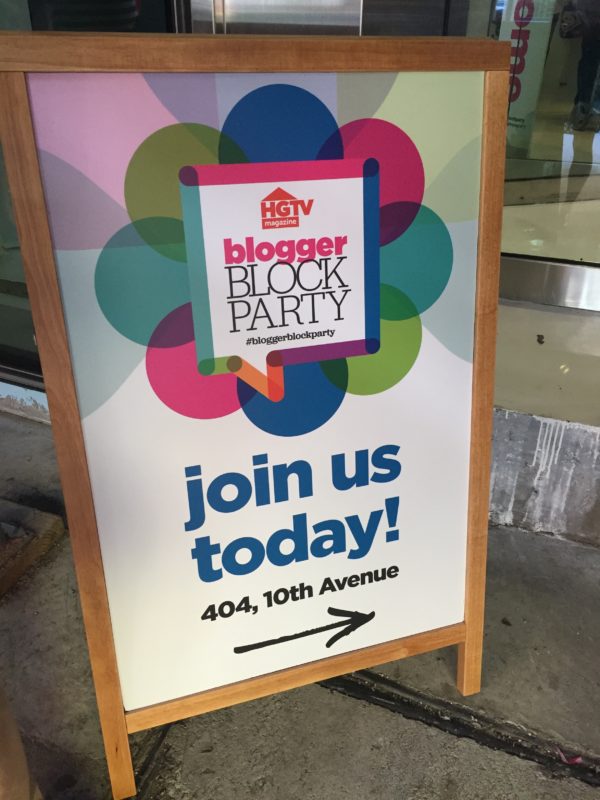 HGTV – Don't you just love it?
Sometimes you just have to say yes and figure out the rest! That is how I decided to go all the way to New York City to attend the Blogger Block Party given by HGTV Magazine – A blogger adventure!
Can I just tell you how lively, invigorating, colorful and fun it was? I honestly had no real idea what it would be like, but had complete faith that HGTV does everything right, so this (free) event would be no exception.
How I learned about the HGTV Magazine Blogger Block Party –
A little back story…
As you know Craig and I have been living the downsizing/renovating house adventure of our empty nester lives! We sold our larger home in Orange County and moved to Pasadena to be closer to our families, find a smaller home and a new fixer upper project.
HGTV is such a hot topic isn't it?
Everyone I know watches Chip and Joanna and has been watching the network since its early beginnings. The enthusiasm for home design is at an all time high especially with midlifers and empty nesters!
On AdventuresofEmptyNesters.com I started to chronicle the entire adventure from the renovation to the studs, to all of the numerous challenges of an older home (1937) to how we made the design choices. It was fun for me to share the details and keep an online diary of sorts. All of you were so supportive and super interested in the process and the outcome!
I happened to receive two different emails from two different readers telling me that I had chosen the same handmade Spanish backsplash tile as a popular HGTV designer named Emily Henderson from Style by Emily Henderson. What a complimentary coincidence! How validating to have a designer like Emily make the same unique choice for one of her renovations.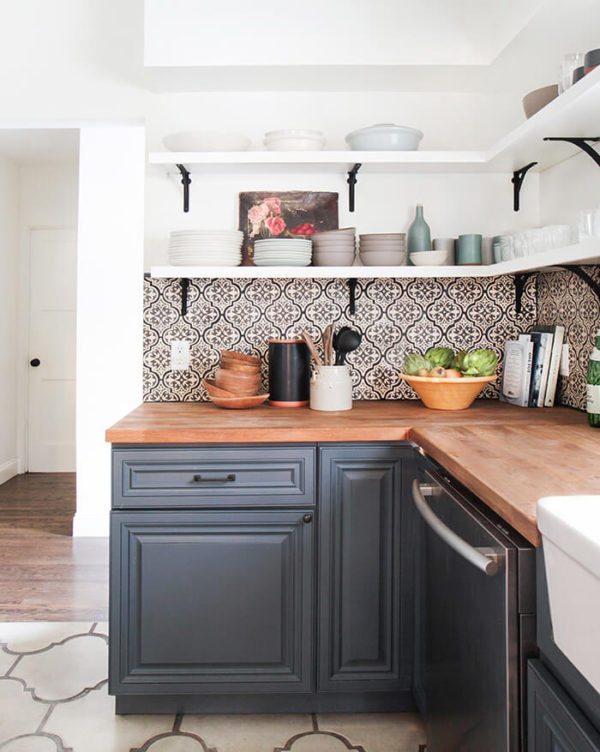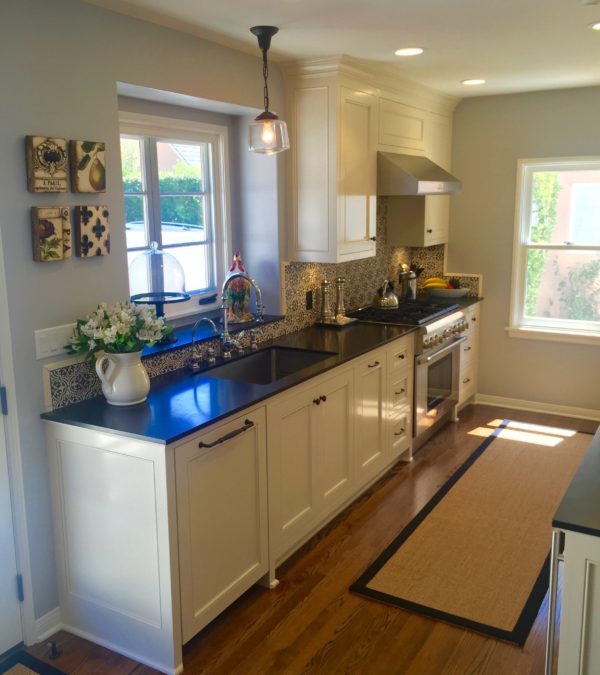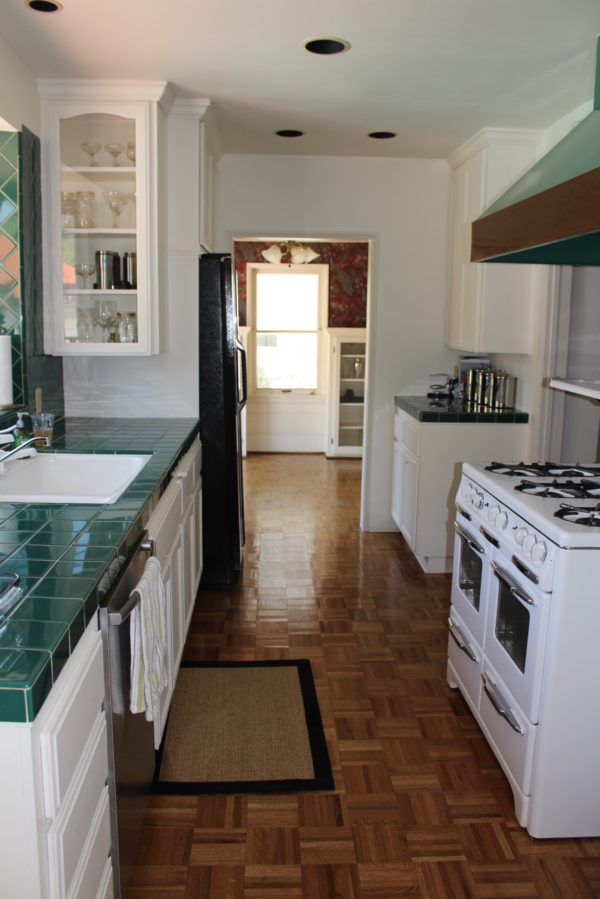 I started to follow Emily's popular Instagram account (Instagram marketing works!) and read that this event was coming up and she was one of the speakers. I knew I had to go, too many things were pointing that way! So I went ahead, planned the trip and flew out to NYC for a week. Not only could I enjoy a HGTV blogger experience of a lifetime, but I could also collect several New York travel stories for the blog as well!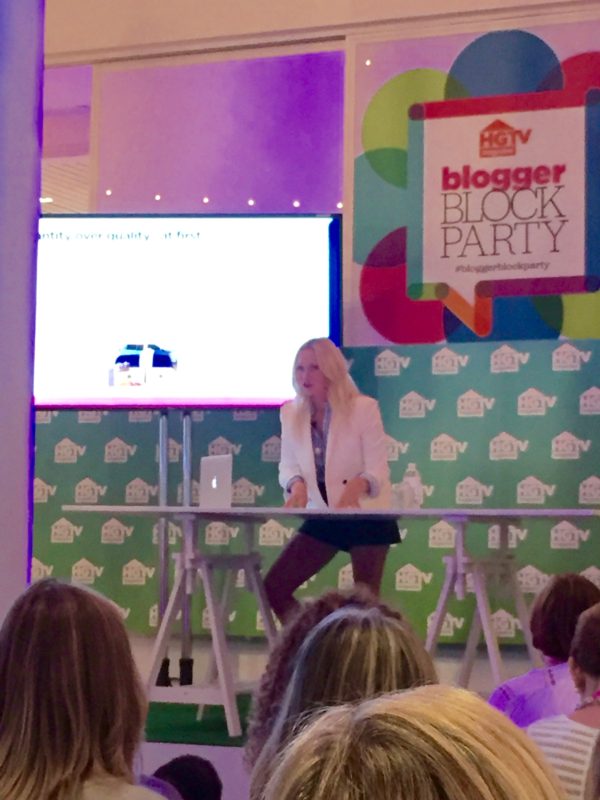 The HGTV Event Details ~
The event was held on the West Side of Manhattan in a unique building space where they had designed an incredible party venue. Just look at these photos! They used the cover of their most recent issue as inspiration.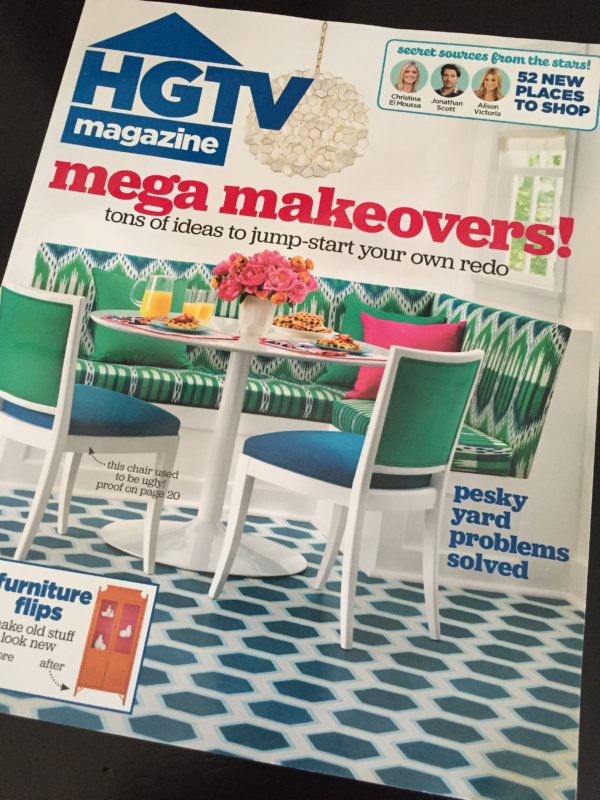 Here is a snapshot of the colorful agenda!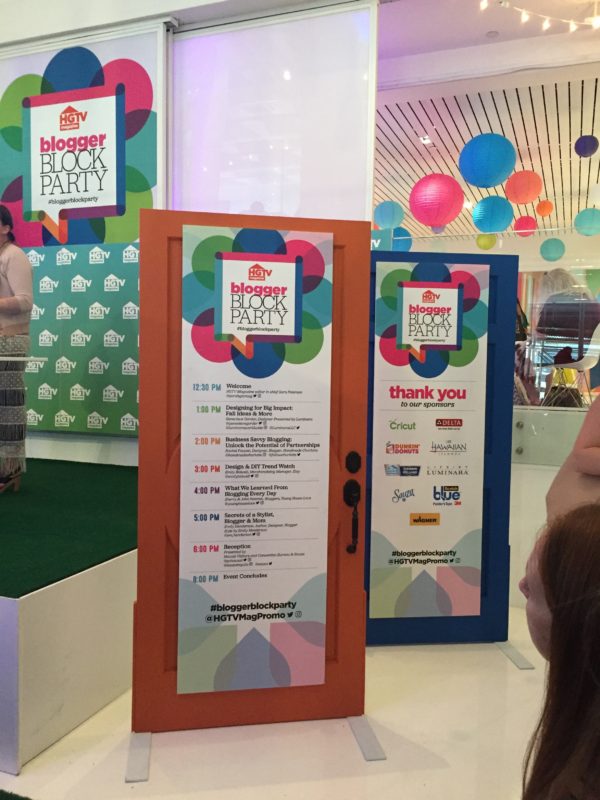 The room was full of excited, engaged bloggers doing crafts and learning about some fantastic products. In between these activities, there were fabulous designer bloggers offering their wisdom and expertise. My biggest take away from all of the speakers was that blogging is a valuable marketing resource for brands and this industry is growing and evolving as I type. There is room for every blogger and every blog, just be authentic and true to what you love!
Although all of the designers/bloggers were very accomplished and quite successful, they were approachable, kind and willing to help in any way! Offering design tips, trends and sage advice from their experience, each of them created different types of design and all were enthusiastic about the world of blogging and home decor.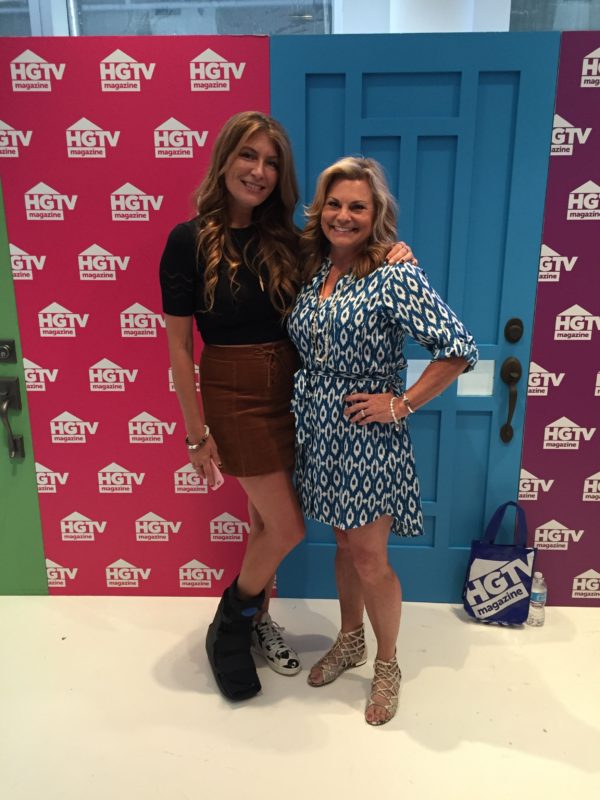 Here was the event agenda (the photo above is a bit hard to read)
Event Agenda
12:00 PM- Event Opens
12:30 PM- Welcome: Opening Remarks
HGTV Magazine editor in chief Sara Peterson
1:00 PM- Designing for Big Impact: Fall Ideas & More
Genevieve Gorder presented by Luminara
2:00 PM- Business Savvy Blogging: Unlock the Potential of Partnerships
Rachel Faucett of Handmade Charlotte
3:00 PM- Design & DIY Trend Watch
Emily Bidwell, Merchandising Manager of Etsy
4:00 PM- What We Learned From Blogging Every Day
Sherry & John Petersik of Young House Love
5:00 PM- Secrets of a Stylist, Blogger & Mom
Emily Henderson
6:00 PM- Reception
Presented by Hawaii Visitors and Convention Bureau & Sauza
8:00 PM- Event Concludes
Find Adventure – It is hiding everywhere!
The moral to this out of the ordinary story, is that you never know when adventure is going to tug at you or even hit you on the head. It is a great idea to pay attention to your surroundings and clues to new and fun places to go and experience.
My intent is to inspire all of you, not just empty nesters & moms and dads, but everyone to get out and find adventure. Attending an event like this can be very intimidating, but I did it anyway, not knowing what little gems of information I may find. I am so glad that I did and I certainly appreciate all of the hard work and creativity that went into making this event such a crazy great success! Thank you HGTV Magazine for a colorful and informative blogger extravaganza.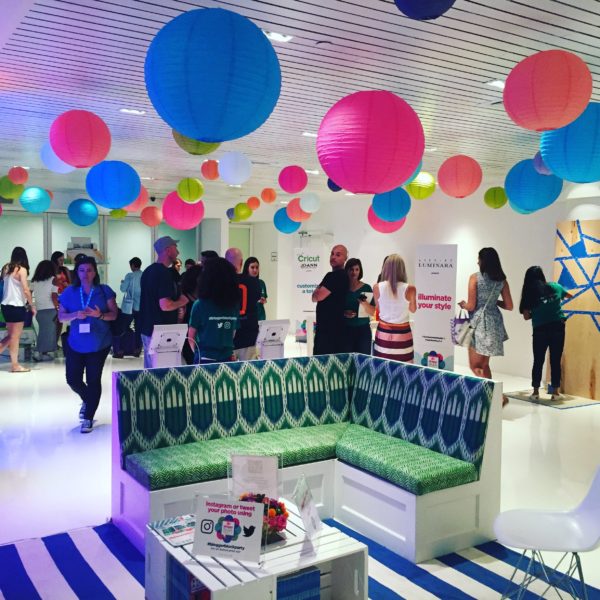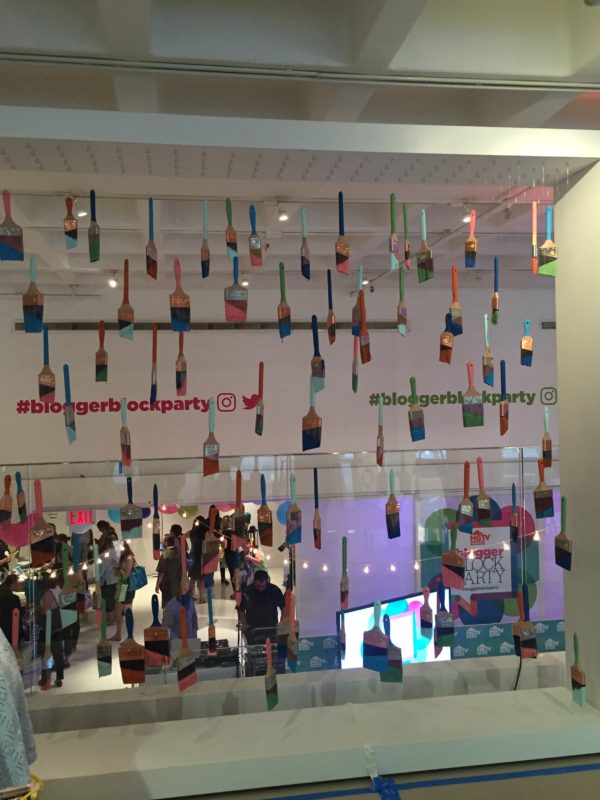 For more info regarding our empty nest fixer upper you can read these posts:
The Fixer Upper Recap & Final Video
Home Renovation Almost Finished!
The Pasadena Fixer Upper Update
An Update of the Renovation of the Empty Nest
New Update for the Fixer Upper Renovation
The Empty Nest Home Renovation is Delayed…a little
It's Time for a Fixer Upper Update
The Challenges of Moving Into a New "Old" House
Our Empty Nest Renovation and 6 Months in Seattle
Empty Nest Renovation: Before Photos and Video
The Empty Nester Downsize: We Now Call it Rightsize
---
---